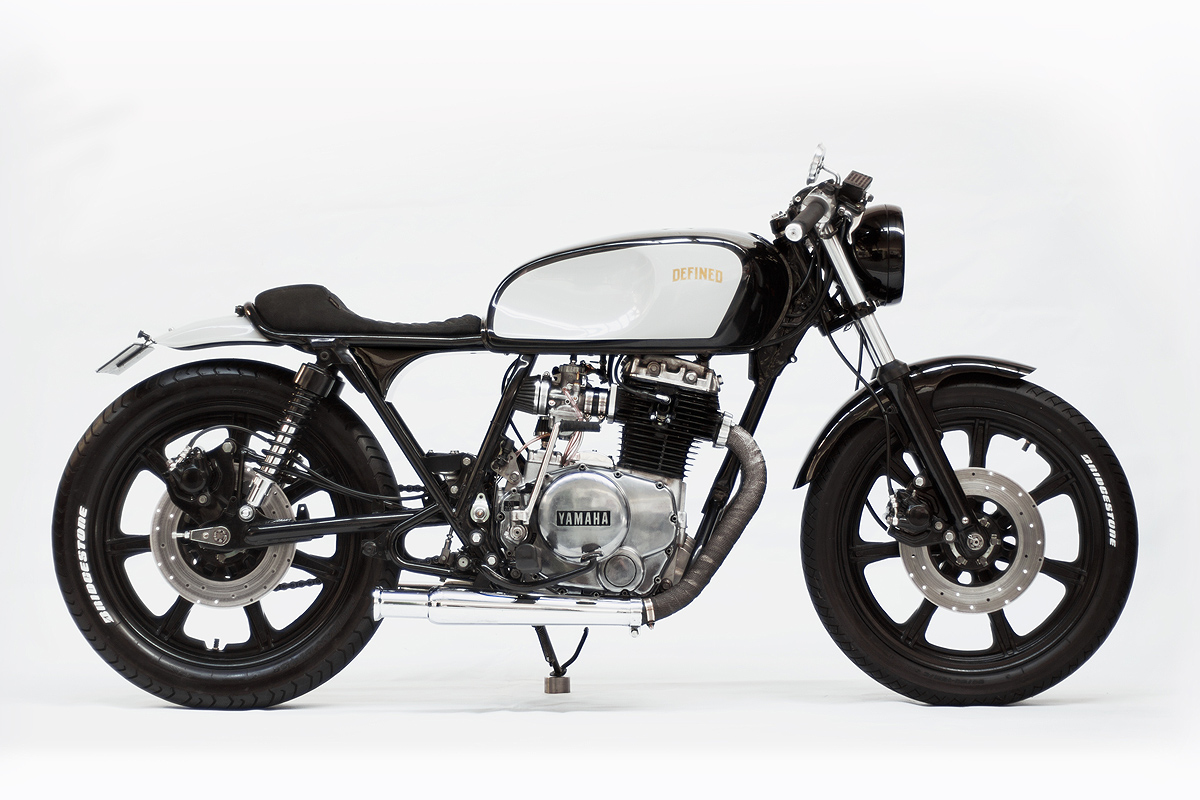 Mike, who is a designer by trade, takes pleasure in finding lemons online. Not because he likes to own basket cases, but because of what they can potentially become and the XS was the perfect candidate. After taking a liking to its lines he decided the bike would make an ideal café racer conversion so he set off to seal a deal. "I purchased the bike for nothing short of 700 bones through Gumtree" (an Australian classifieds website), recalls Mick. "During the sale, the test ride was less than eventful with a heavy knock coming from the right cylinder." Despite the Yamaha's unappealing first impression, Mike loaded it into the back of his ute, along with a spare XS400 engine to sweeten the deal, and he headed home.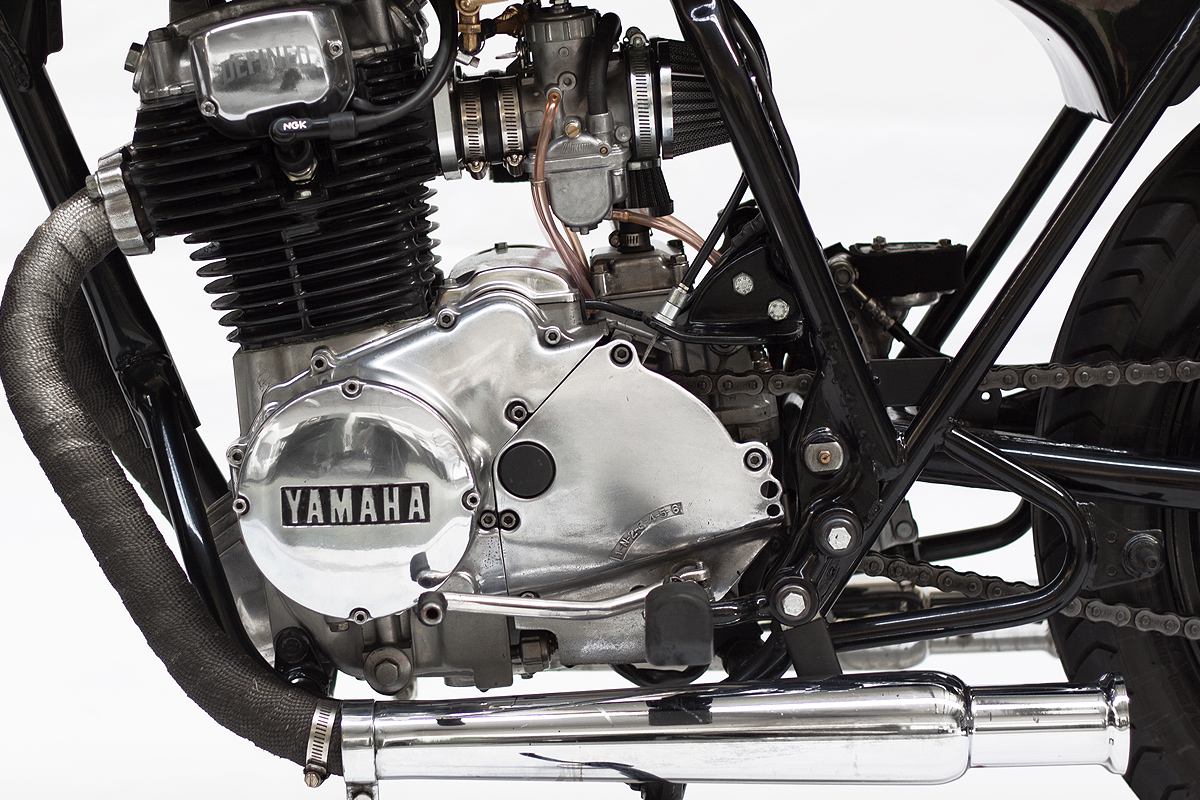 Leveraging his training as a designer Mick starts every build by penning a concept that uses the Golden Ratio. "Hold on" I hear you say…"What's the Golden Ratio?" Well putting it simply the Golden Ratio is a mathematical ratio commonly found in nature. If you use it when designing it creates a more natural or organic looking composition that tends to be more pleasing to the eye (more on that here) and it can be applied to pretty much anything. In Mick's case it's the bikes he builds.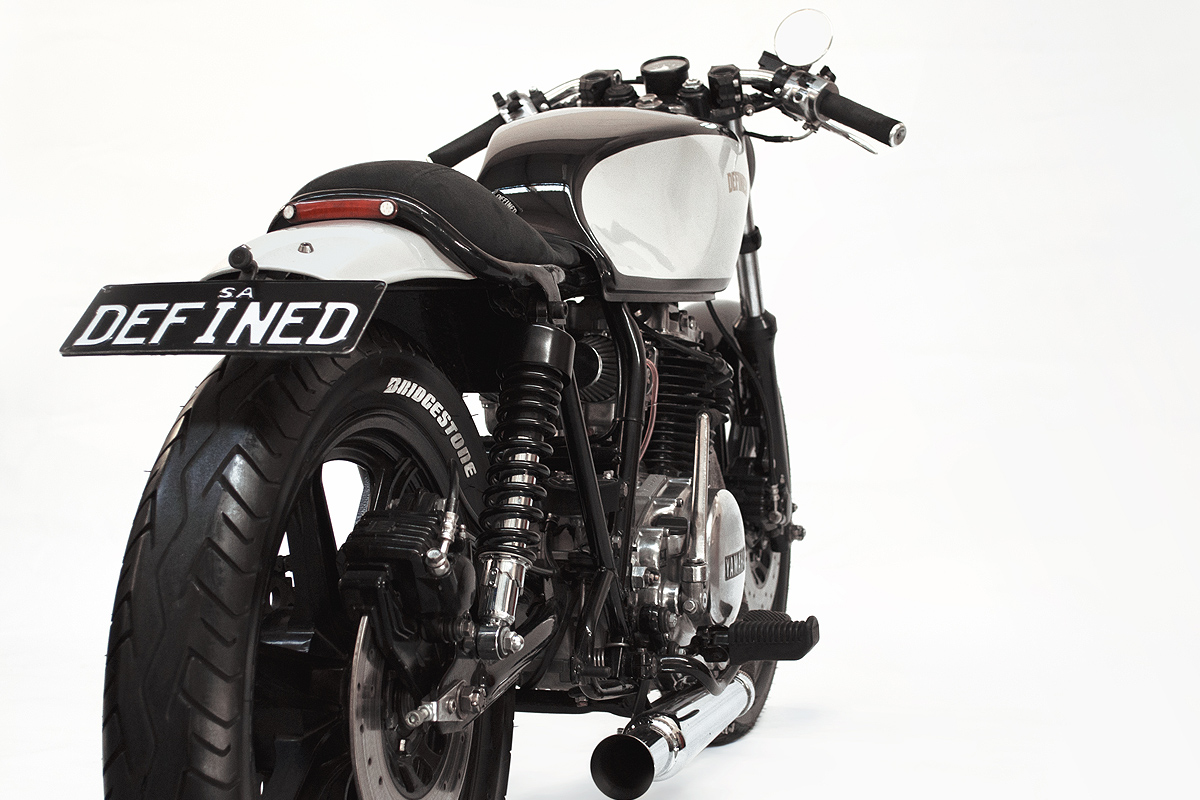 "I started with the framework. Nutting out ways of fixing the things I hated about the stock setup. Beneath all that junk was an exceptional skeleton." Revising the bike's proportions necessitated trimming the rear end so after cutting away the stock subframe he set about fabricating its replacement. By cleverly using the curved sections from a pair of '69 BSA handlebars Mick "Frankensteined" a new rear loop. A custom seat pan soon followed with a hand shaped foam core that was covered in black Alcantara.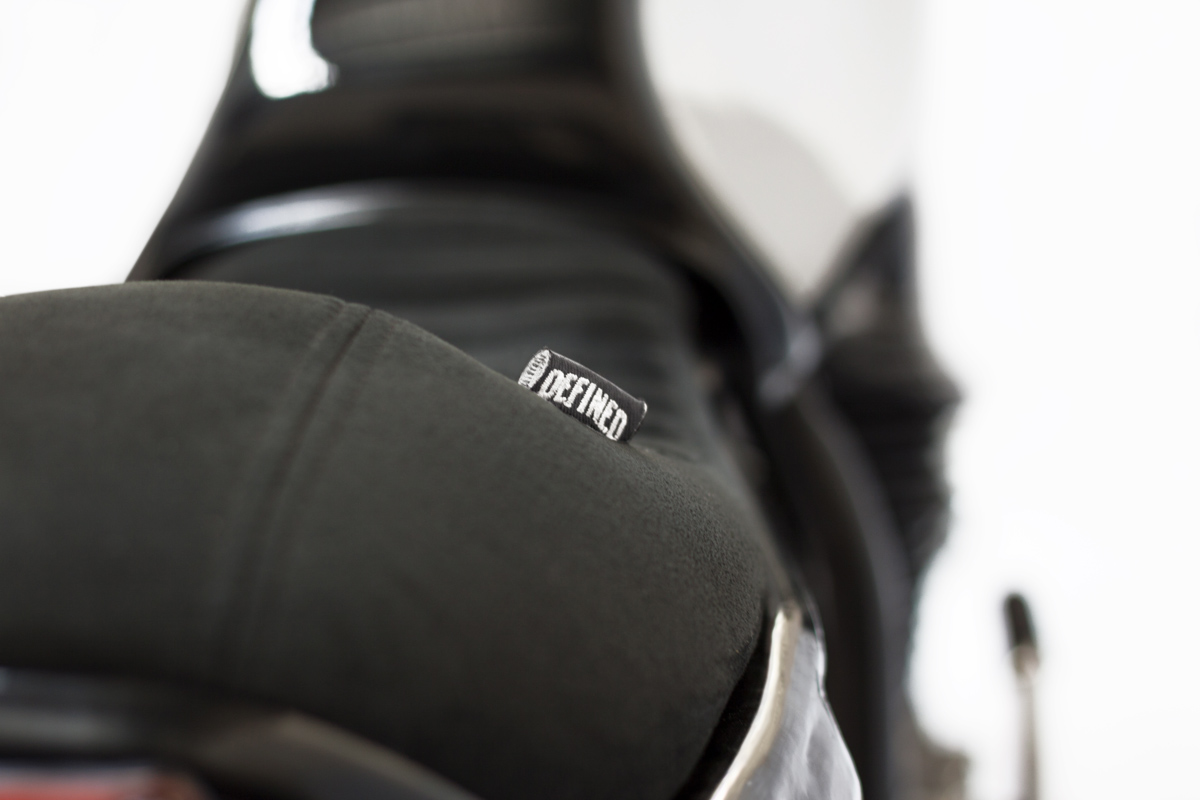 "The XS soon took all my attention when I realized its potential. It now had sick lines and just needed some TLC to get it running again." Up front, Mick continued to change things up by swapping out the stock bars for a set of alloy Pro-Taper clip ons he got off a mate. Unhappy with how the tank sat on the frame he chopped it down and added his own hand formed side panels. The rear fender was also trimmed down to better suit the revised back end.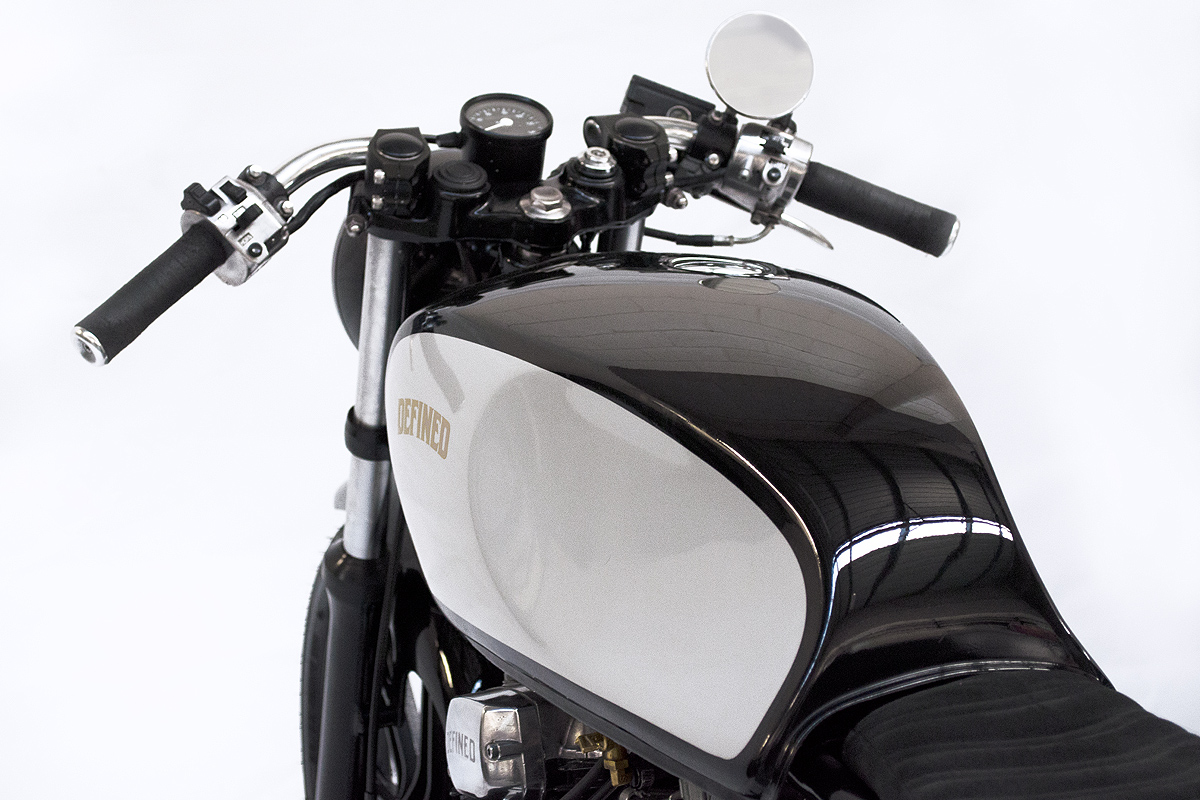 Electrics were given a complete overhaul by fitting a custom loom and Pamco ignition. Rubber has been replaced by leather for the grips and kicker grip and the pipes have been clad in graphite pipe wrap to make them less conspicuous beside the blackened frame. Happy with how everything was coming together Mick turned his attention to performance. The 250s top end was well and truly dead but thanks to the forward-thinking engineers at Yamaha, a 400cc top end can be bolted straight on, and Mick just so happened to have one.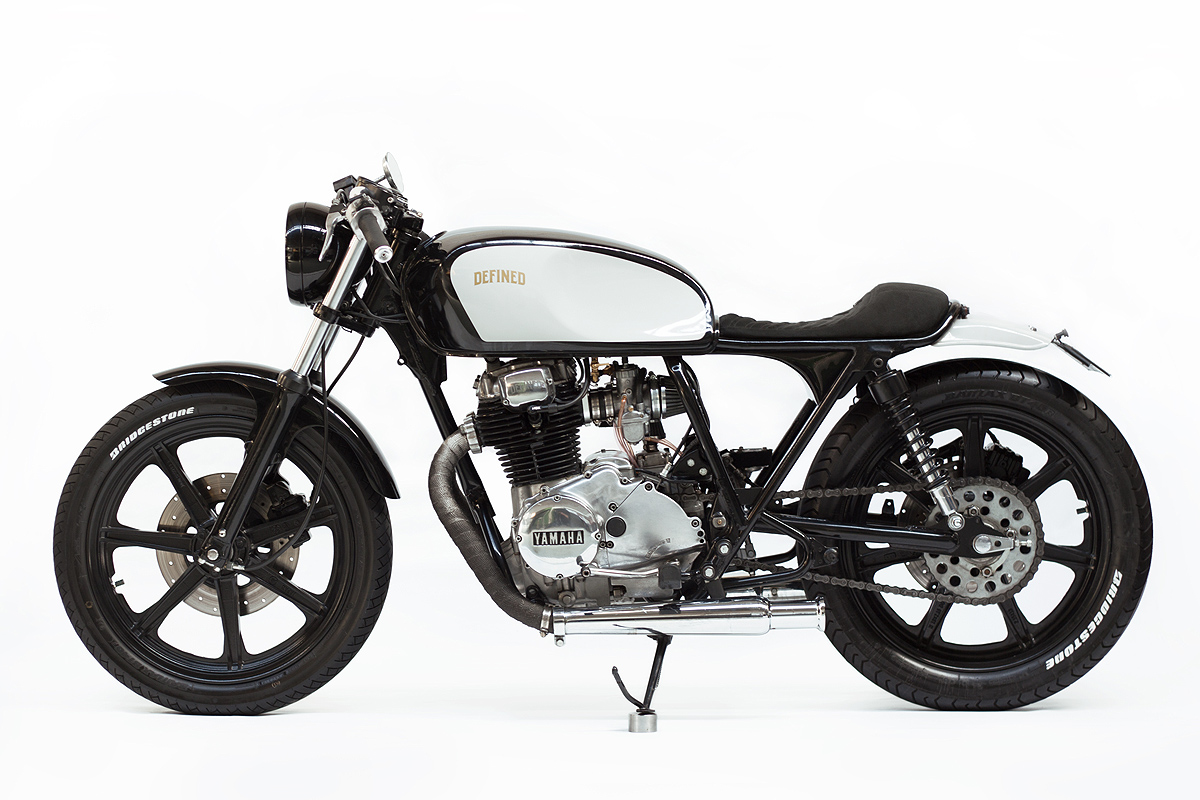 With the help of the crew at Milton Engine Developments, the engine was torn down and rebuilt using the 400cc top end. During the rebuild, the barrels were overhauled and stock carbs replaced with a pair of Mikuni VM32s. The exterior was also given an overhaul with fresh black paint and plenty of polishing.
The final result is a tightly proportion café racer that suits Mick's proportions (his words not mine) and runs faster than it ever has before. As for his TR6, its now got his full attention and we're hoping to showcase it here in the not too distant future.
For most people, a small capacity Japanese bike probably doesn't sound like an ideal trade-off for a classic Triumph TR6, but for 'Defined Motorcycles' owner Mick Scott it was a means to an end. While his TR6 sat in pieces he needed a runabout to keep him on the road. Wanting to keep costs down he sourced a bike that could fulfill his needs without breaking the bank and it came to him in the form of a Yamaha XS250. What he never planned for though was just how much fun rebuilding and riding that little bike would be.