Most custom motorcycles rolling out of workshops tend to be polished to perfection or feature paint jobs more expensive than your entire build budget. Every now and then though a builder pushes all that glam to aside so they can focus on the most important task, building a better bike. Joe Cooper from Cooper Smithing Co. has done exactly that with his 1974 Yamaha TX500 "Jailbird".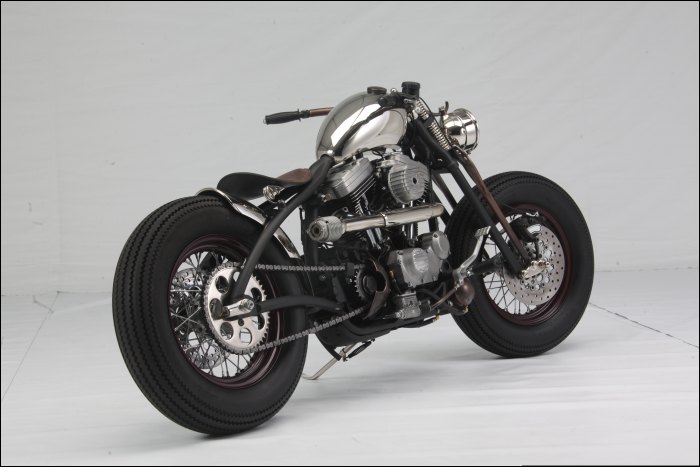 Cooper Smithing Co. "Jefferson"
The Jailbird is Joe's latest build after taking home a second place trophy at the AMD World Championships for his Harley based "Jefferson". However unlike the Jefferson this bike was never meant for competition. The Yamaha TX500 has had a complete overhaul from the ground up with all hand formed bodywork.
Joe sent these shots of the bike in with a run down on his approach to this particular custom build:
"This inline twin was the first bike of it's kind to enter the market with dual-overhead cams and 4-valves per cylinder in an unassuming, lightweight package – making it a very quick and the ultimate "sleeper". Dubbed the "Jailbird", this bike features a small tail-mounted lithium-ion battery feeding the bike via thicker 16ga cloth-wrapped wire to decrease voltage drop-off and increase performance. The shocks are re-purposed stock in a cantilever configuration using a custom fabricated swingarm which centralizes suspension forces and cleans up the back end."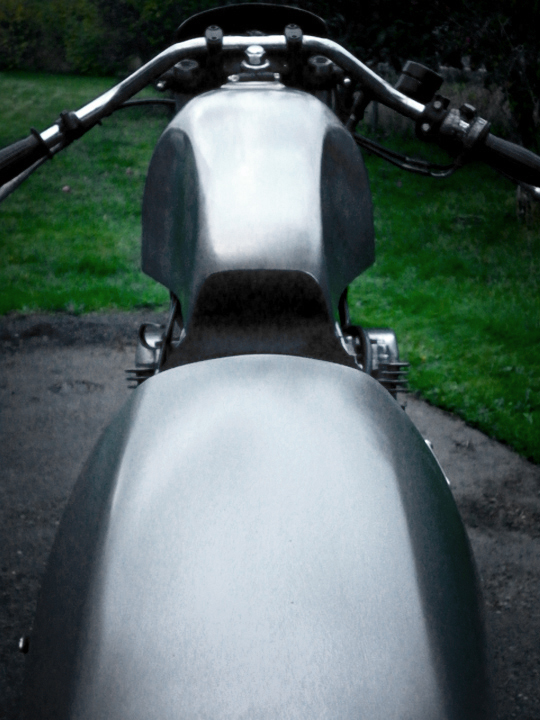 "Most of the additional functional elements were simply restored to stock specifications making this a factory-dependable custom hot rod. The bike was trimmed of excess fat to save weight over stock and the result is an even quicker ride with improved throttle response. From the custom front fairing to the sport tail section, all of the sheetmetal has been hand-formed and is truly one-of-a-kind. New points, condensers, plugs and wiring harness make the bike easy and dependable to kick over, but it also features an electric starter."
The "Jailbird" is a shop favorite; left in it's raw form with nothing to hide.
The Jailbird will soon be available to buy on eBay so keep an eye on the
Cooper Smithing Co. website
for details. If you after a one of a kind, reliable and fast bike this could be just the ticket.