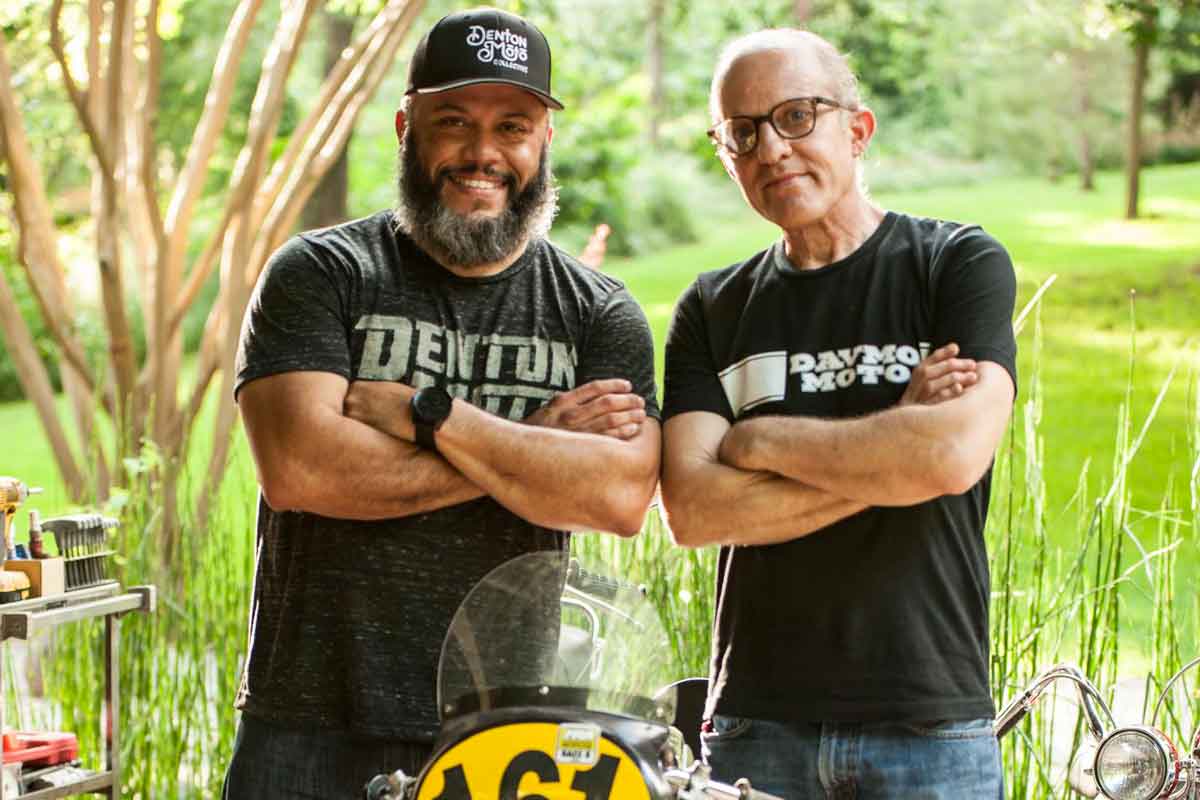 Hey Guys, Let's start with you telling us a bit about yourselves.
Fabian: My name is Fabian Campos and I'm a marketing and sales professional by day and co-founder of Denton Moto Collective by night and weekends. I was first introduced to motorcycles by my uncle who was my childhood hero. He taught me about all things cool such as Bruce Lee, Laser Discs, Star Wars, Superman and of course, motorcycles.
David: My name is David Morales. I have been building and repairing bikes for the past dozen years. The last two at the Denton Moto Collective, the company Fabian Campos and I started.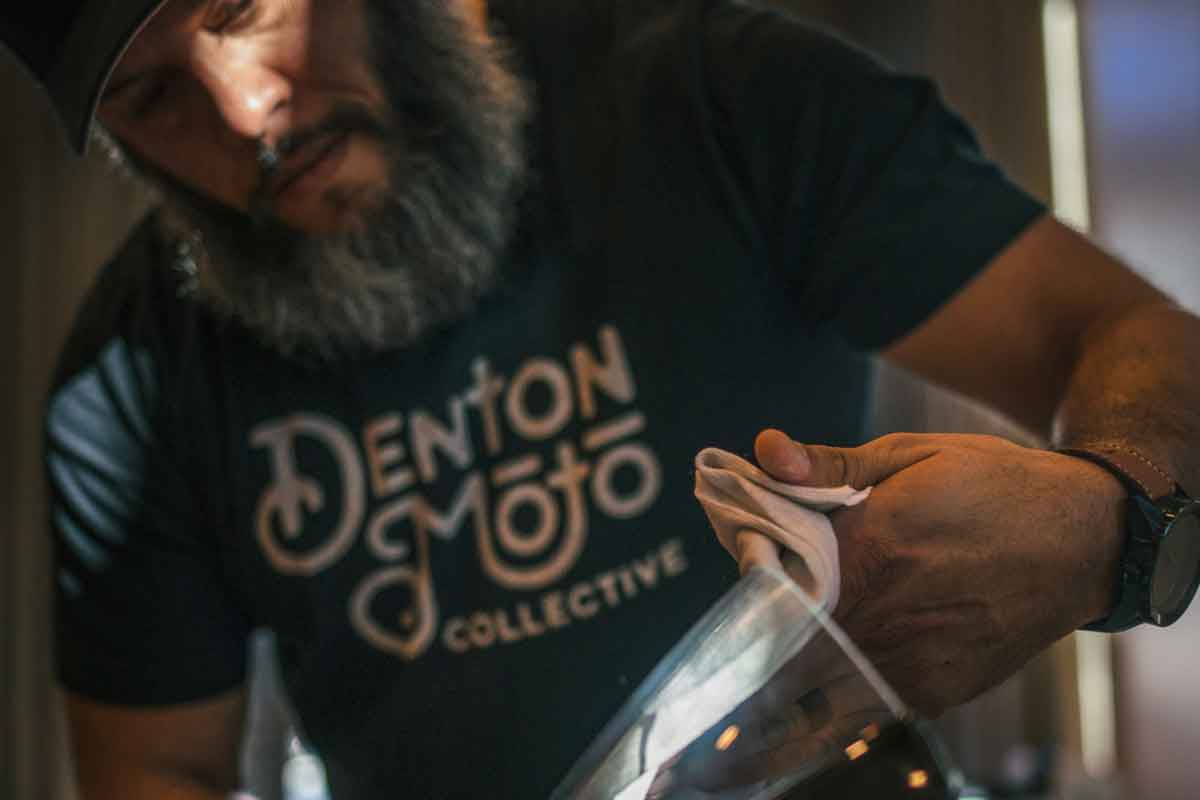 What's the Denton Moto Collective all about and where did the idea for workshop originate?
Denton Moto Collective is a Denton, Texas-based motorcycle shop that specialises in custom-built vintage motorcycles. We like to collaborate with local artisans, makers and clients to build one-off machines that have our clients' specific touches throughout. Our goal is to get more folks riding and working on vintage bikes while shining a spotlight on the city we're from and the incredible talent that exists here.
The idea came from visiting shops like Deus Ex Machina out of Venice, California and Seaweed & Gravel out of Encinitas. Those shops along with what the dudes at JANE Brooklyn and Revival Cycles in Austin were doing were the inspiration that helped plant the seed of Denton Moto.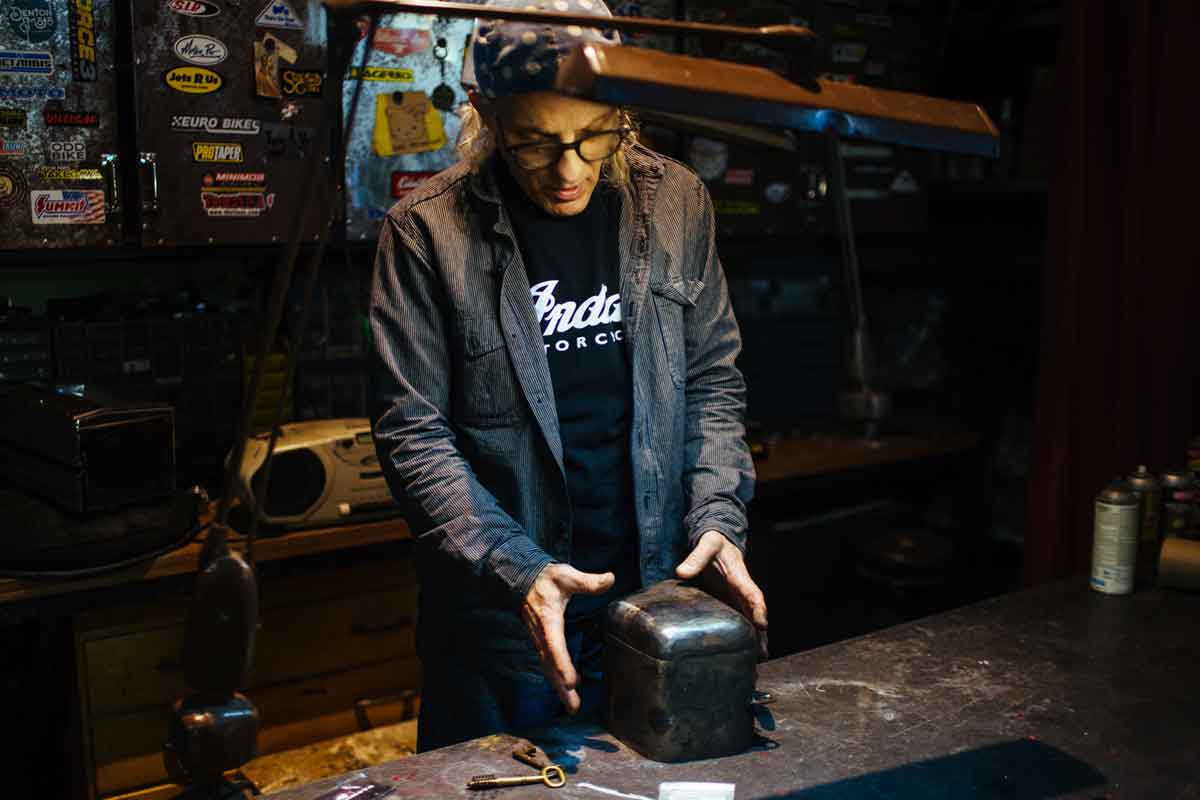 Who are some of the other people/businesses in the collective and what do they do?
The core of Denton Moto consists of us, David and Fabian, along with our friend and partner-builder John Green. When a client comes to our garage we work with them to determine their desired outcome then we tap into local Denton talent to achieve those goals.
Our first build,  "Morrison", had a seat made by local leather craftsman, Clint Wilkinson and the wooden grips were turned by Jon Carpenter of Madwoods. We've also partnered with local shop Norman Roscoe to produce some of our merchandise and to carry our products in their semi-permanent pop-up shop in the Downtown Denton Square. Some other friends include one of our favourite local hangs, West Oak Coffee Bar and the boys who are in charge of our photography and video work, Atonement Entertainment.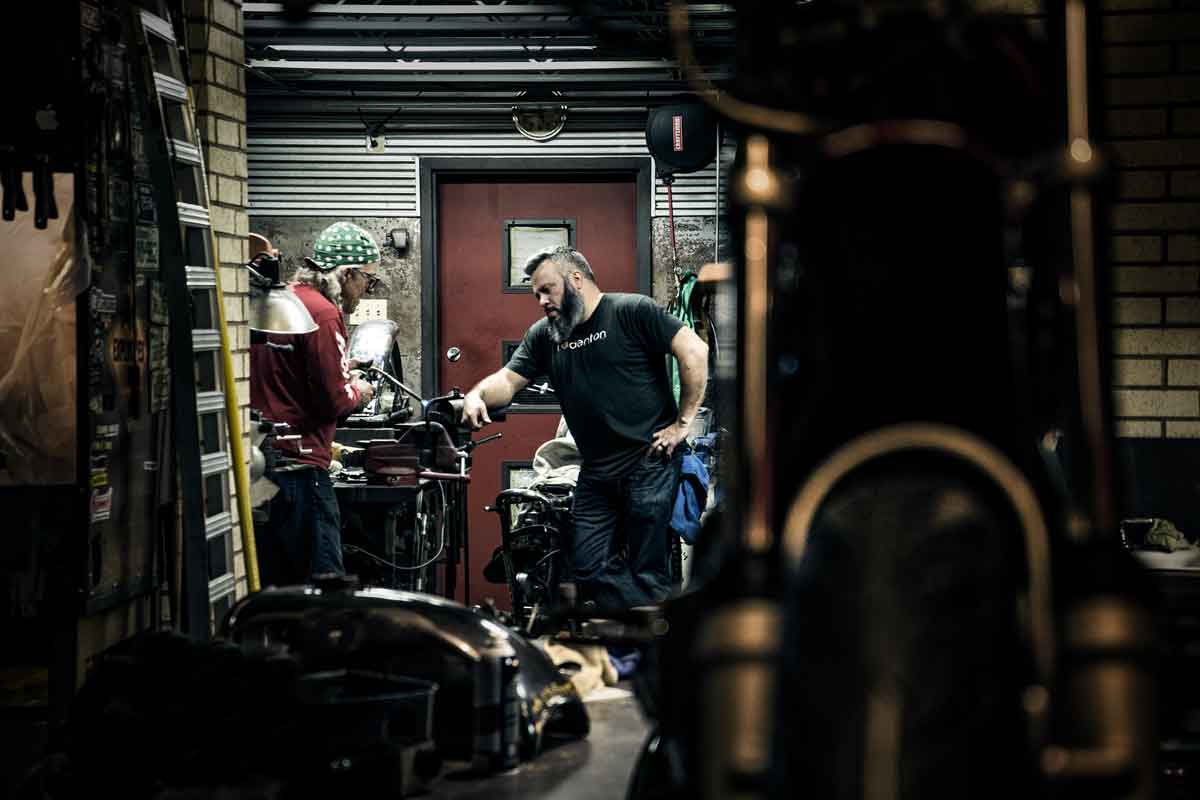 What kind of projects get you guys excited?
Dave: One of the most fascinating things to me is the history of motorcycles. Not the history of motorcycles as a whole, but the individual history of any given motorcycle. When we work on a bike we become a part of its story.

Fabian: I love being a part of someone's introduction to motorcycles, especially when its helping to get them on their first bike. It always takes me back to the very first time I rode a motorcycle and how I felt when I got my first bike.
Got any exciting plans for the future you'd like to share?
Absolutely! Our biggest news came just a couple of weeks ago with the announcement that we're building a vintage track bike for pro skateboarding legend, Steve Caballero. We literally connected with Cab over Instagram. We're super stoked and absolutely honoured to be building him a bike and one of the coolest aspects so far is just getting to know him and what a friendly and gracious dude he is.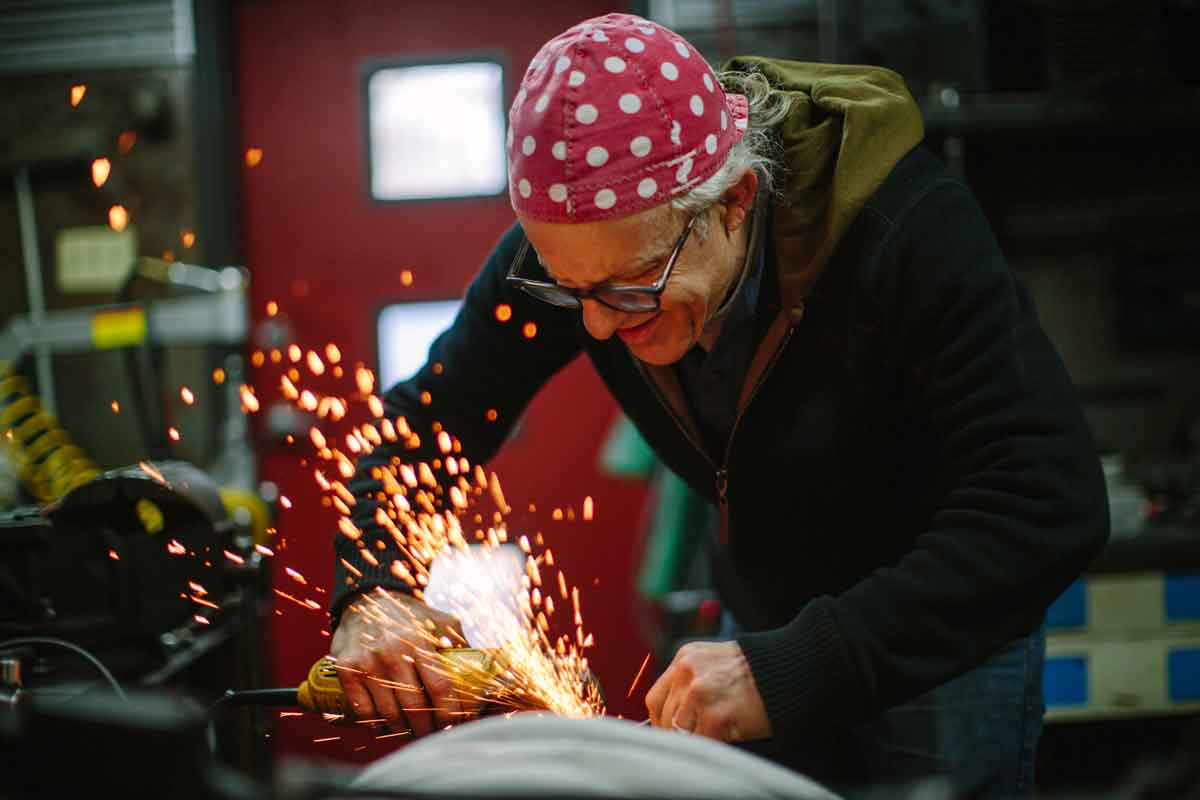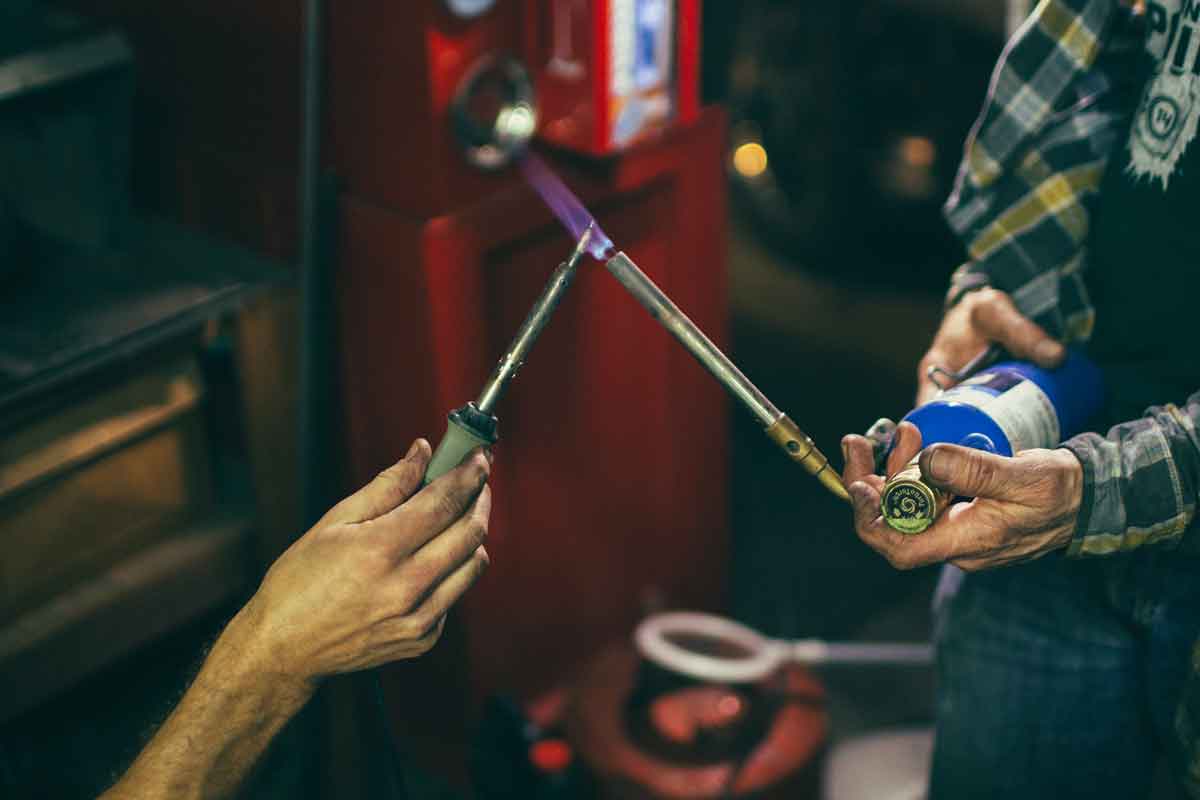 "Teamwork makes the dream work."
When David Morales and Fabian Campos, the duo behind the Texas-based 'Denton Moto Collective' set out to start their own business they recognized that collaboration was the key. Along with strengthening their own offering, they were able to support other businesses and help to bolster the Denton motorcycle scene. After we published a feature about John Ball's Gulf themed Ducati, that was made possible in part by the Denton Moto Collective, we got in touch with the guys to learn a bit more about their collaborative workshop approach.