In 2020, Triumph released the most powerful model in the history of the Modern Classic range. The Thruxton RS offers adrenaline-inducing levels of performance in a classically styled package. The new model features top-shelf components, a high-performance parallel-twin engine and improved suspension and brakes. But, like all factory-built bikes, each one that rolls off the factory floor looks identical to the last.
Earlier this year in Poland, 3 of the first customers to purchase the new Thruxton RS approached the crew at Unikat hoping to inject some individuality into their bikes. Never one to shy away from a challenge Grzegorz Korczak and the Unikat Motorworks team happily obliged.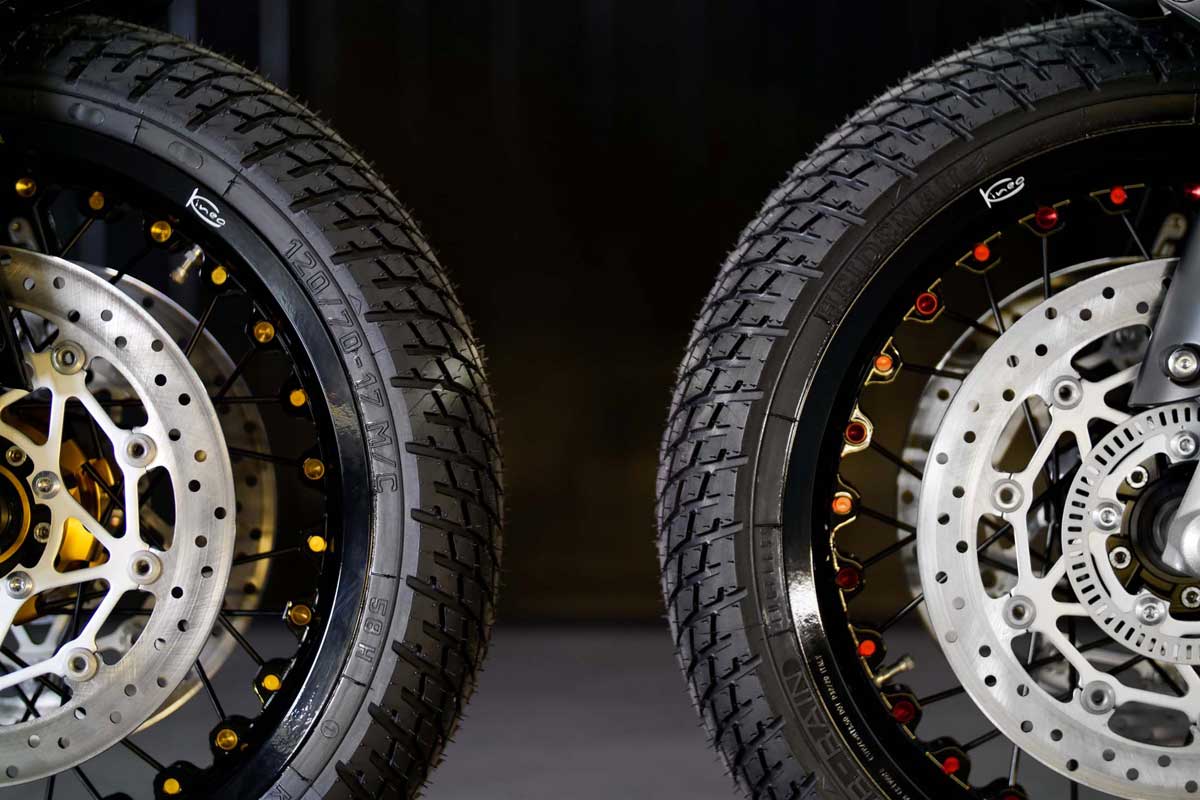 "Triumph has always taken care to achieve a high-quality finish and use premium components," says Grzegorz. "This is also the case with the new Thruxton RS. But at the same time, large factories have to optimize production, which results in some compromises when it comes to design." Aesthetically the Unikat team agreed the use of silver on the RS detracted from its exclusive feel. So pulling back on the amount seen on each bike would be the first styling challenge. Next was replacing the ungainly plastic turn signals. And thirdly finding an alternative to the oversized tail lamp.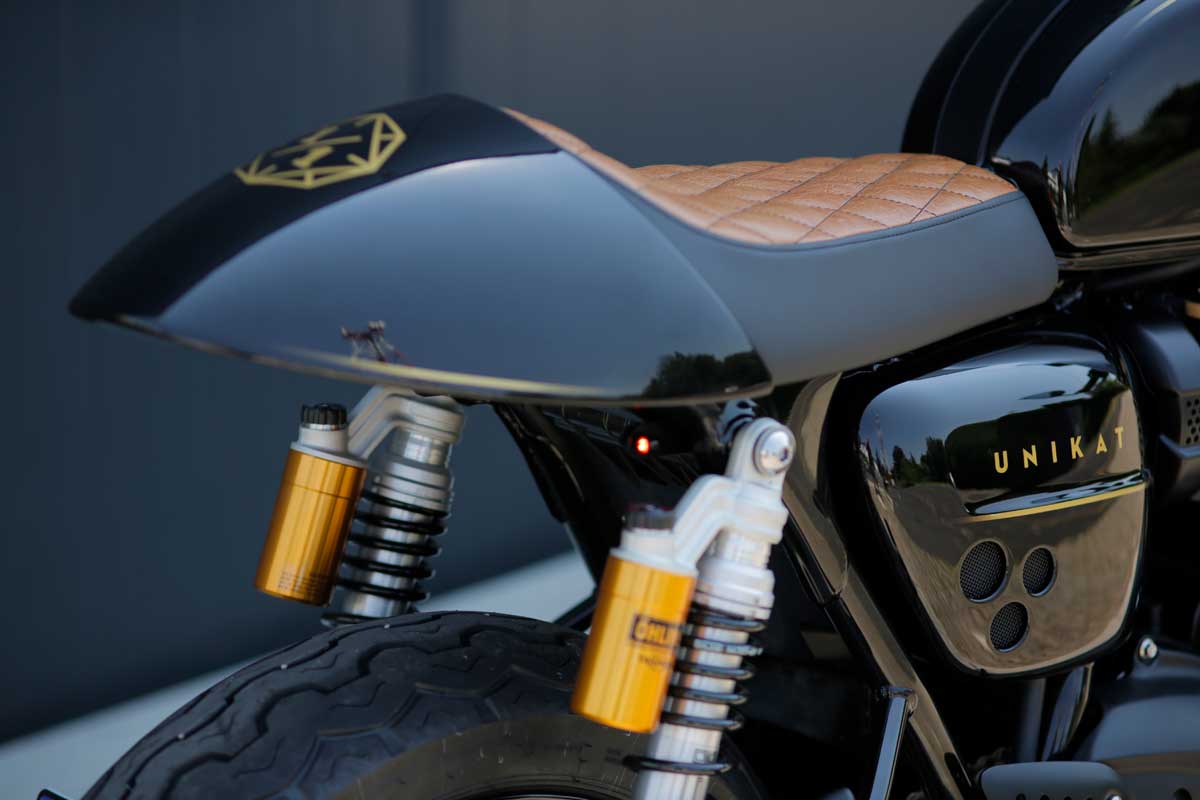 Aside from those must-have visual changes, Unikat also noted the bikes exhaust note lacked the presence a motorcycle of this kind should instil. "Modern exhaust emission and noise standards are so strict that all factory motorcycles sound like a scooter," says Grzegorz. "I'm not a fan of super loud exhausts, but the RS needed more volume." These preliminary observations became the starting point for each of the 3 Thruxton RS builds, but from there on each bike would be totally unique.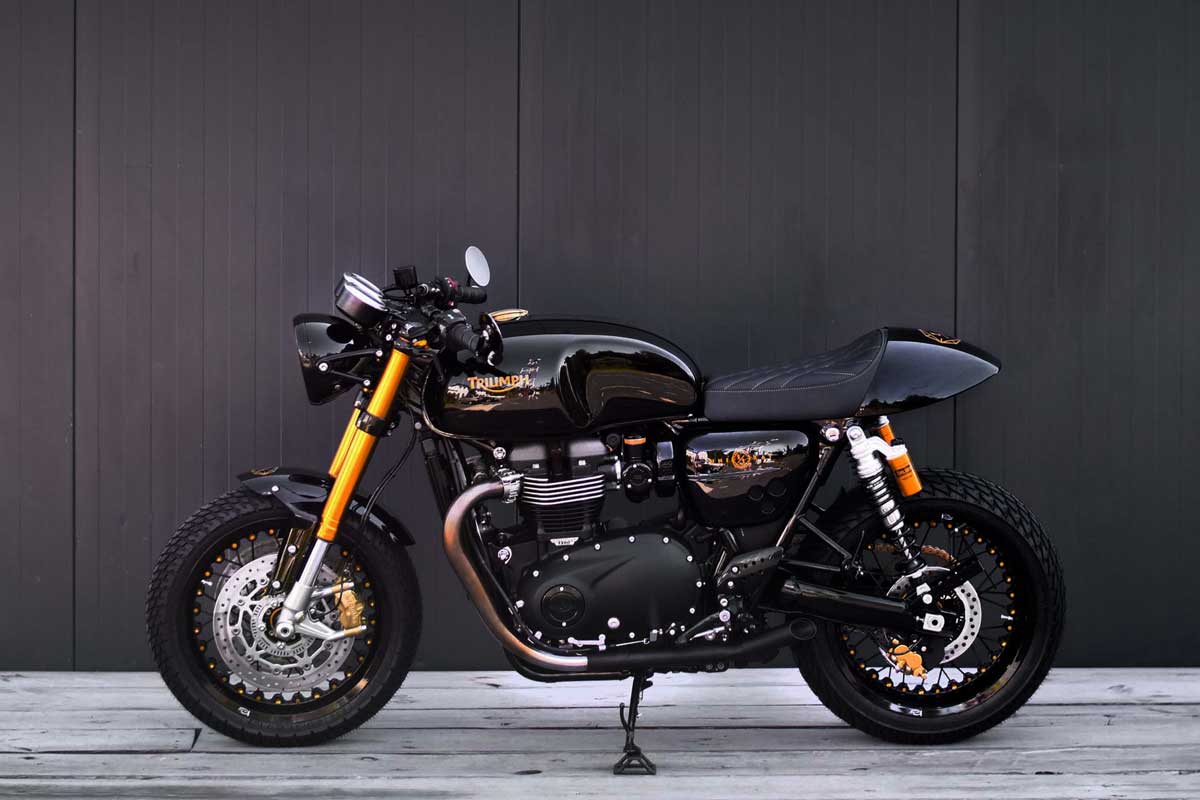 "Each owner had their own idea of ​​the perfect Thruxton RS and each had their own list of preferences. One wanted his bike to look aggressive; 'The motorcycle must be matte black with red accents.' Another focused on sporty elegance – 'glossy metallic deep black combined with golden elements!' and both opted for amazing tubeless and super light Kineo wheels. The ability to stipulate the spoke nipple and hub colours also allowed for additional personalisation. Hidenau Supermoto K73 tires add all-round performance improvements and the whole set up results in a significant reduction in rotating mass.
On the other hand, our third customer, wanted his motorcycle to look "as vintage as possible". Starting with stylized vintage rubber and ending with a fairing that references classic cafe racers. Gold pinstripes, leather grips and a classic diamond stitch pattern on the upholstery were all chosen to emphasize the retro look."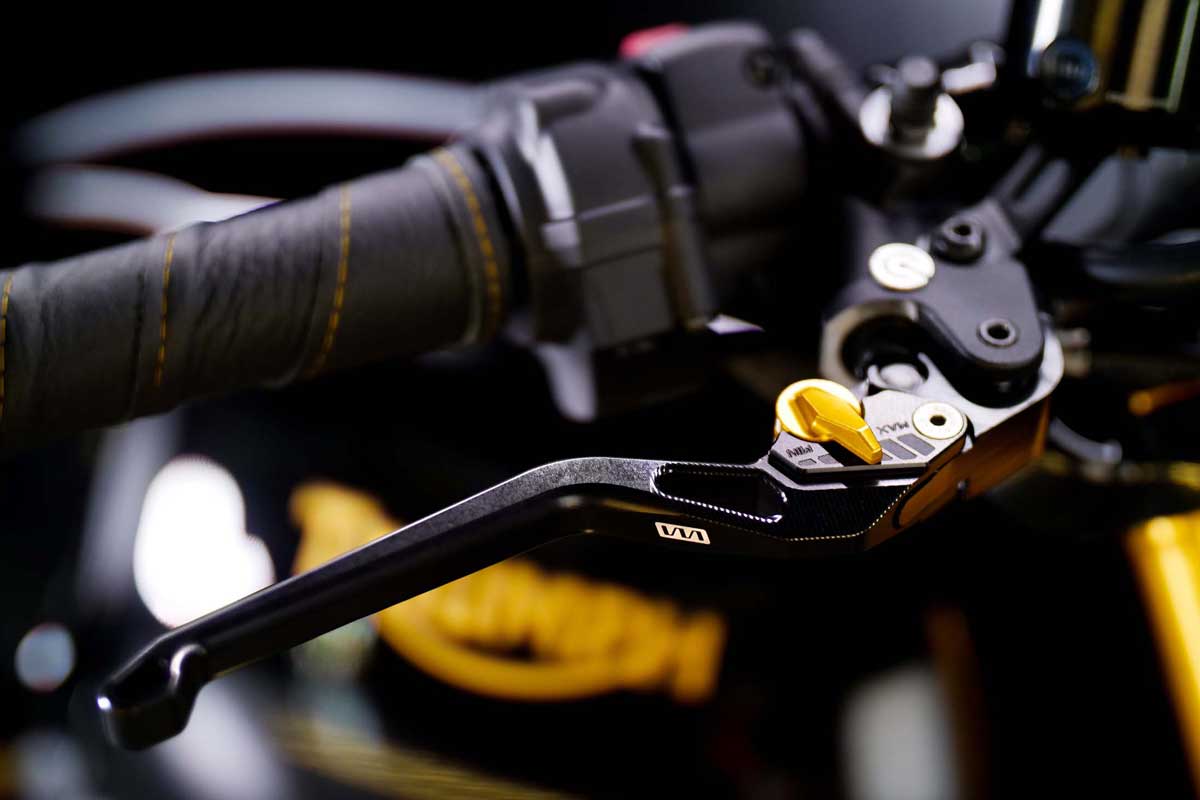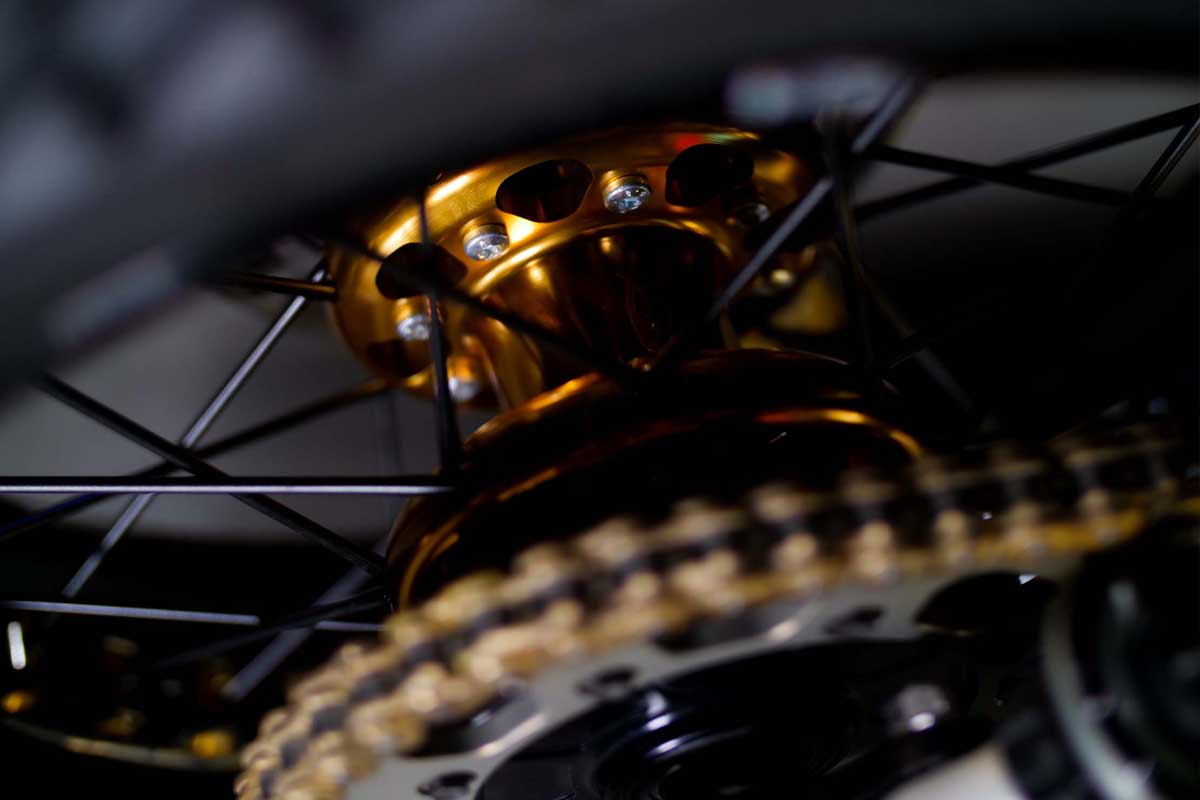 After 2 weeks of developing the designs and getting approval from the owners, each build began by addressing the silver components. As with all modern bikes, the Thruxton RS is packed with electronic sensors so pulling things off and putting them back is tricky time-consuming business. After each silver item was removed and sandblasted before being painted black. In some cases, small imperfections resulted in parts being blasted and painted twice to meet Unikat's stringent quality approach. Most impressive though is the time taken to anodise the gold forks on the black and red bike.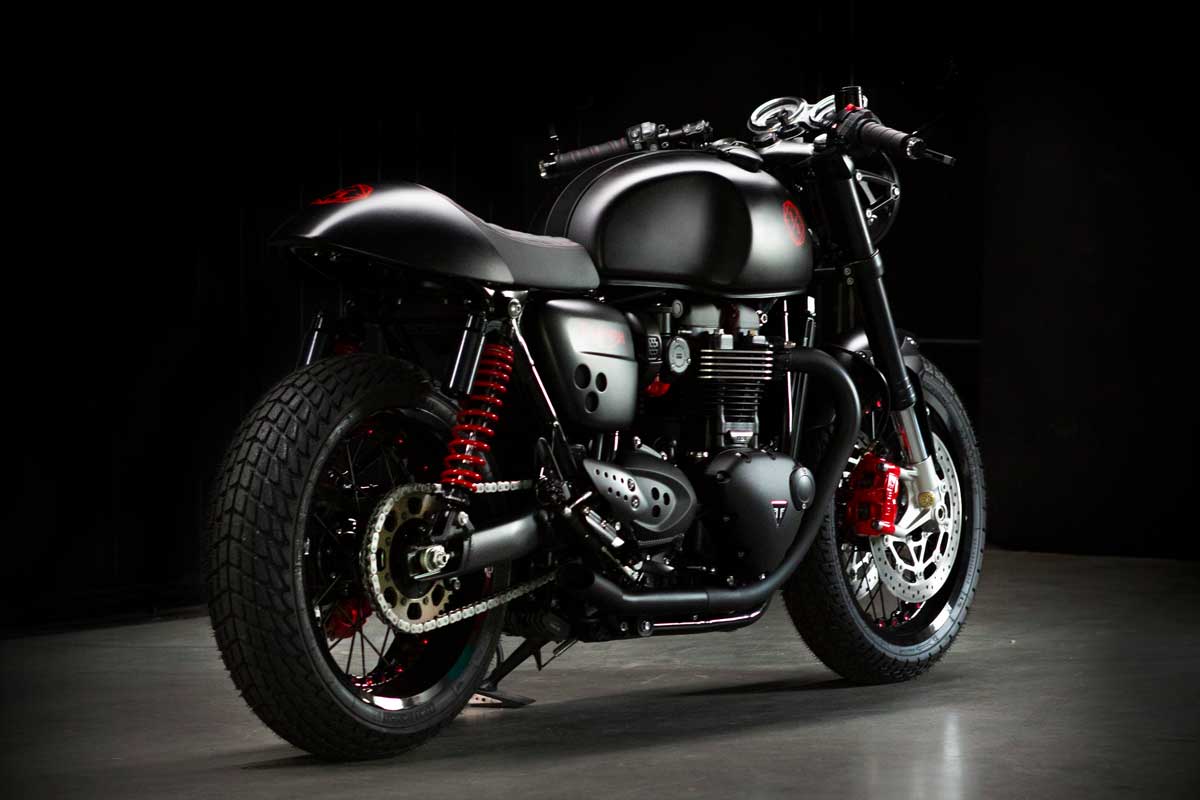 New mufflers resembling slash-cut pipes were next. The specially made mufflers are designed to limit heat transfer onto the swingarm along with adding a suitably aggressive growl the bike's exhaust note. The first two bikes then had their headlights replaced with LED units and all 3 were treated to tiny Kuryakyn by Kellermann Atto dual function indicators at the rear. Motogadget glassless mirrors and bar end m-Blaze indicators add a similarly clean finish to the front end.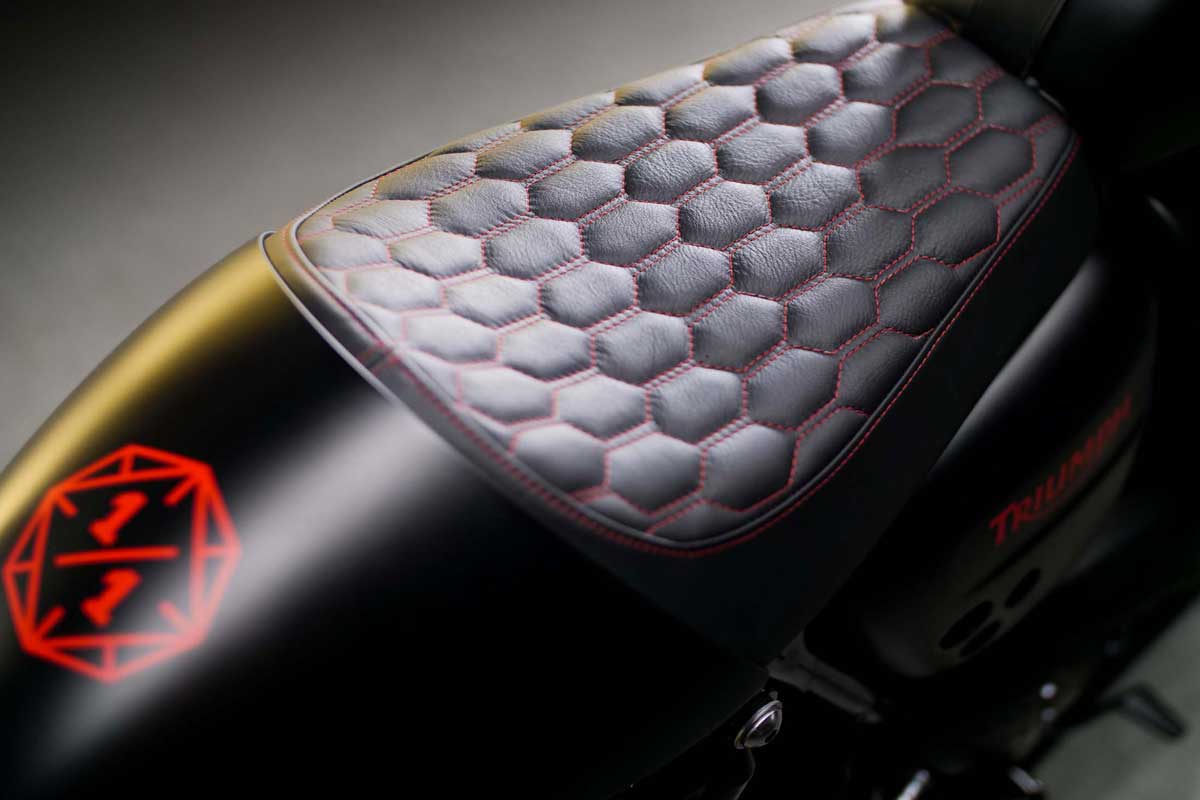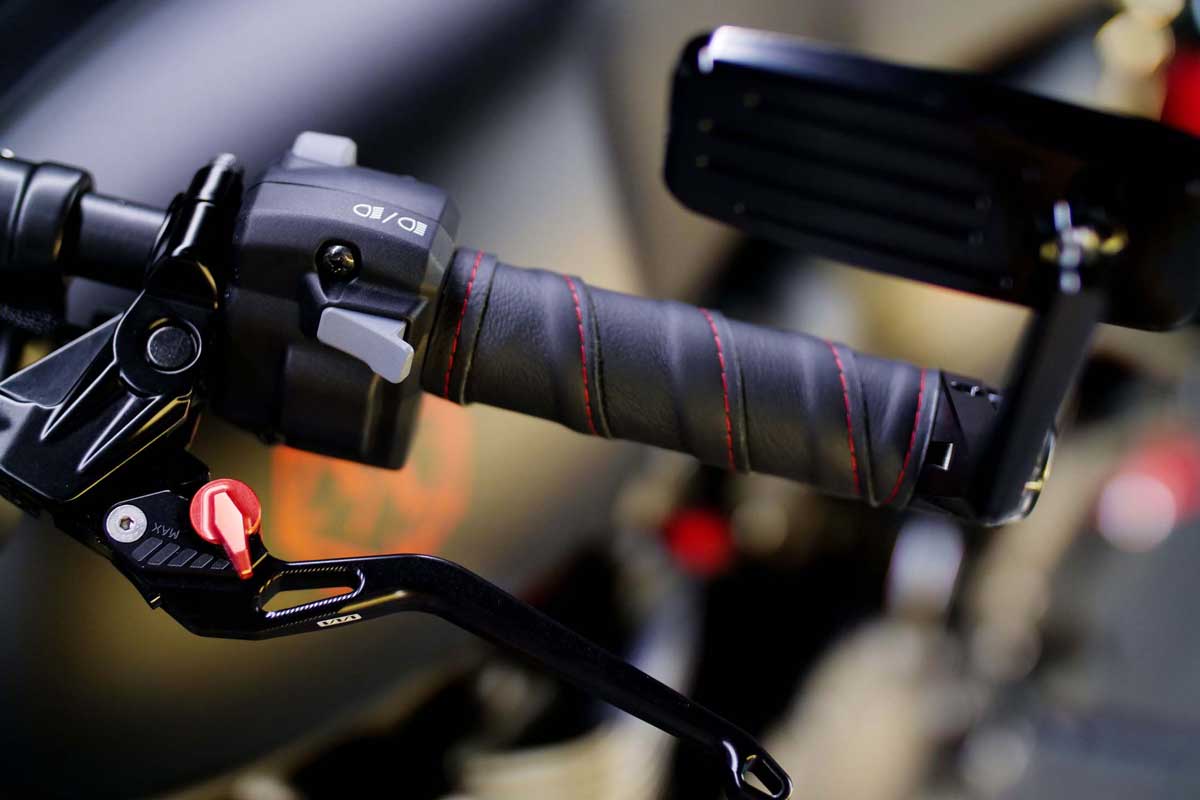 Shop This Look
| | | |
| --- | --- | --- |
| Image | Product | Buy Now |
| | LED headlights | |
| | Motogadget glassless mirrors | |
| | Kellermann Atto turn signals | |
| | m-Blaze bar end indicator | |
| | Ohlins suspension | |
| | Performance tyres | |
"Handcrafted leather grips with stitching in the same colour as the upholstery has become our hallmark," says Grzegorz. Other finishing touches to each RS include alloy fluid reservoirs by Rizoma, a gold DID chain for one bike and colour matched Bitubo suspension for another. The first two machines also feature personalised Womettech levers while all 3 use Unikat side-mounted license plate holders to keep their tails clean.
These 3 one-of-a-kind Thruxton RS builds are the first we've seen to hit the streets. Let's hope Unikat's efforts encourage others to follow suit.