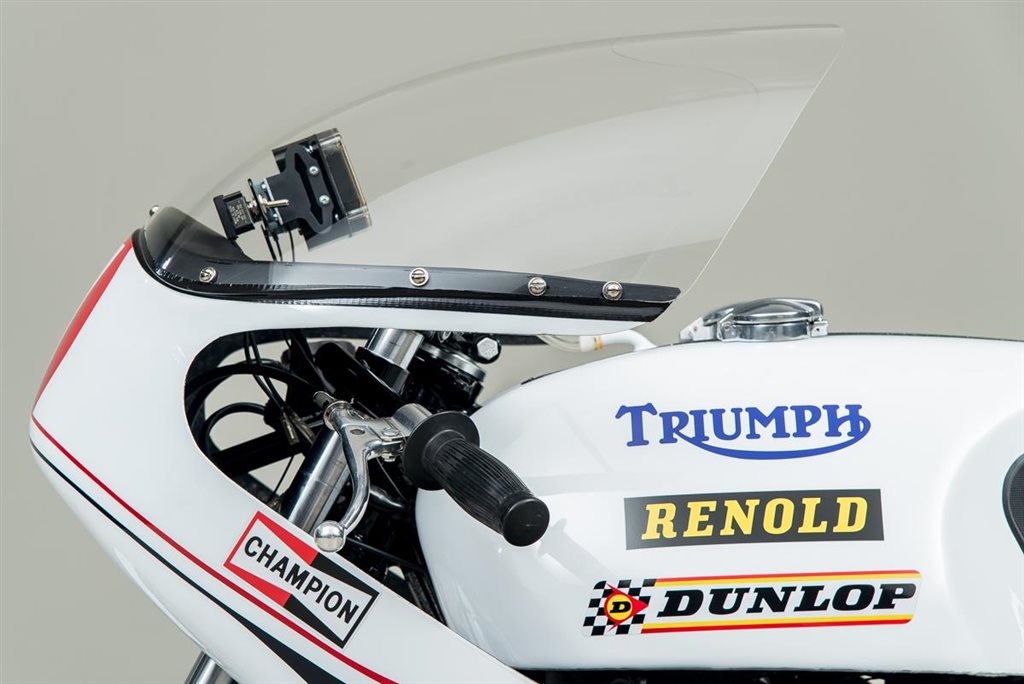 Despite it's torrid sales history the Trident was a magnificent motorcycle. Its engine performed incredibly, its frame provided track worthy handling and it sounded better than any twin ever could. Tuning could be difficult with 3 sets of points to deal with, but when it was done right, a Trident could put many of it's Japanese challengers to shame…and that's exactly what it did out on the race track.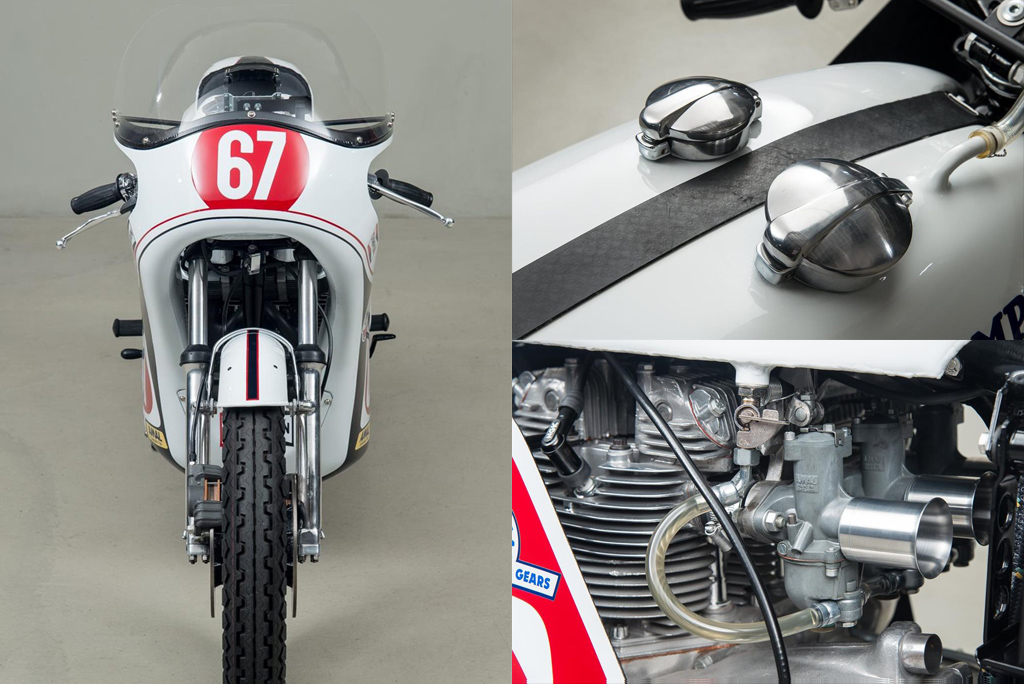 From their release in 1968 to the end of their racing career in 1974 the Trident was a force to be reckoned with at the races. The Trident and it's BSA equivalent, the Rocket 3, dominated their class in events around the world, piloted by some of the decades top riders including Dick Mann, Paul Smart, Gene Romero and Mick Grant. Using revised frame designs and bodywork, the bikes recorded an impressive list of podium finishes, including an astonishing 6 first place trophies in the750cc class of the Isle of Man Production TT.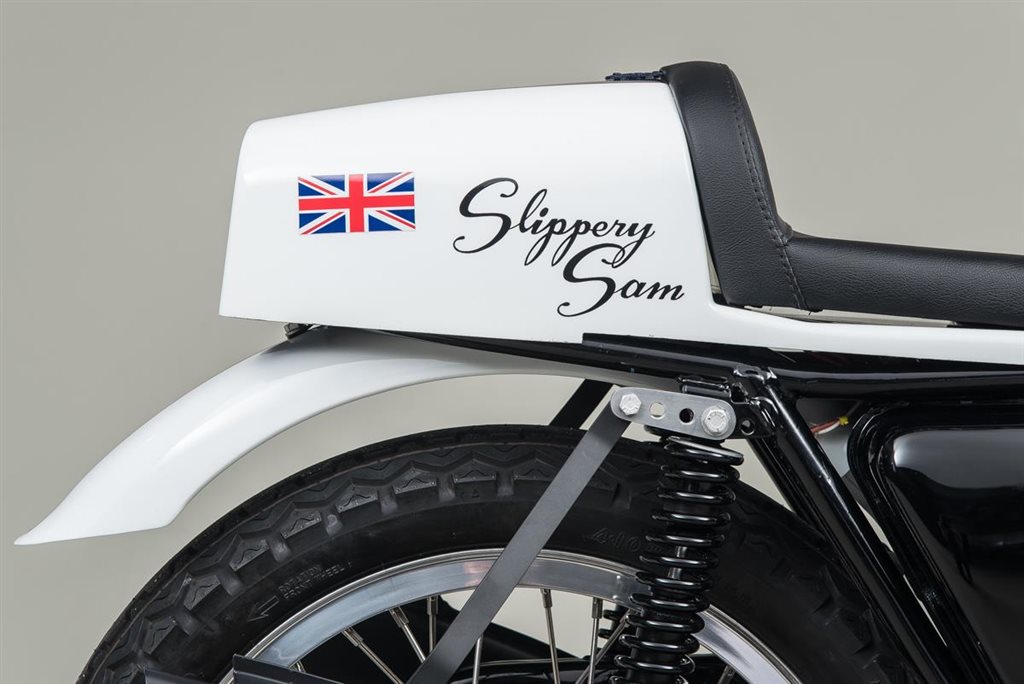 The bike pictured here is a reproduction of perhaps the most famous Trident ever raced, the 'Slippery Sam'. Despite earning its name thanks to a rather embarrassing oil leak at the 1970 Bol D'or in France where it left two team mates covered in oil, Slippery Sam recorded an incredible winning streak. Between 1971 and 1975 Sam won 5 consecutive first place trophies at the Isle of Man Production TT races.
Sadly the original was bike was destroyed during a fire at the National Motorcycle Museum in Birmingham in 2003. Reproduced to exacting detail, the rebuild of the bike included flying its  original builder, Les Williams, from the United Kingdom to California to oversee the process. Taking 3 years to complete, the bike is an exact replica in every detail and is powered by a rebuilt, original example of Triumph's 84bhp, 3 cylinder, 750cc engine. Featuring a modified stock frame that positions the engine higher, a millimeter perfect replica of the original fuel tank and all the decals and racing livery of the original bike it's as close to the original Slippery Sam as possible. This bike now available to purchase for an astute collector or die hard enthusiast from the Canepa Collection in California. It comes with a registration plate and is wired ready for lighting so it can be ridden on the street. Personally I couldn't think of anything better!
Triumph's
Trident (pre-Hinckley) was the epitome of 'too little too late' in production motorcycle history. Under growing pressure from consumers and in a bid to stay ahead of rapidly advancing Japanese made motorcycles, Triumph teamed with BSA to produce their first 3 cylinder motorcycle. It was supposed to be the higher performing sibling of the classic parallel twin Bonneville, and in reality it was, but due to delays in it's production and a steep price tag it missed out on the showroom floor glory it should have received. After only being available to customers for a short time the Trident was shoved out of the spotlight by the release of Honda's legendary, inline 4 CB750. It was a devastating blow to the British motorcycle manufacturing industry and one that took some time to recover from.