Anyone wanting to build a custom motorcycle and living in a home with limited space understands how frustrating it can. My first custom was built on the front porch of a small apartment in Perth, Western Australia. For about 6 months I sat out there every night wrenching away, my living room doubled as my tool shed and my kitchen table was a workbench; and even though I would have loved a garage to work in it was actually good fun. So when I saw this video from Bunker Custom Cycles in Turkey it really made me smile.

The build documents the tear down and rebuild of their custom 1961 Triumph Tiger Bobber. Which as you can see by the photos below came out looking a treat. Just goes to show you don't need a fully equipped workshop to create something special.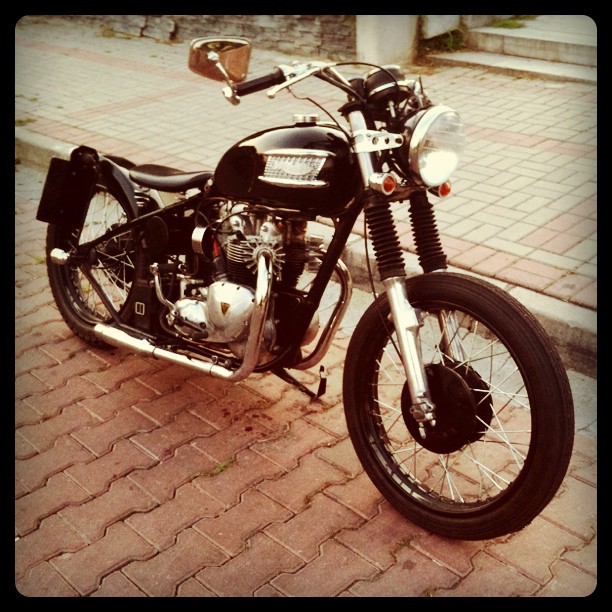 Since shooting this time lapse vid Bunker have relocated to their own workshop space but I'm sure they will always look back on this build fondly. To see what else the guys are up to follow the Bunker Custom Cycles Tumblr page.