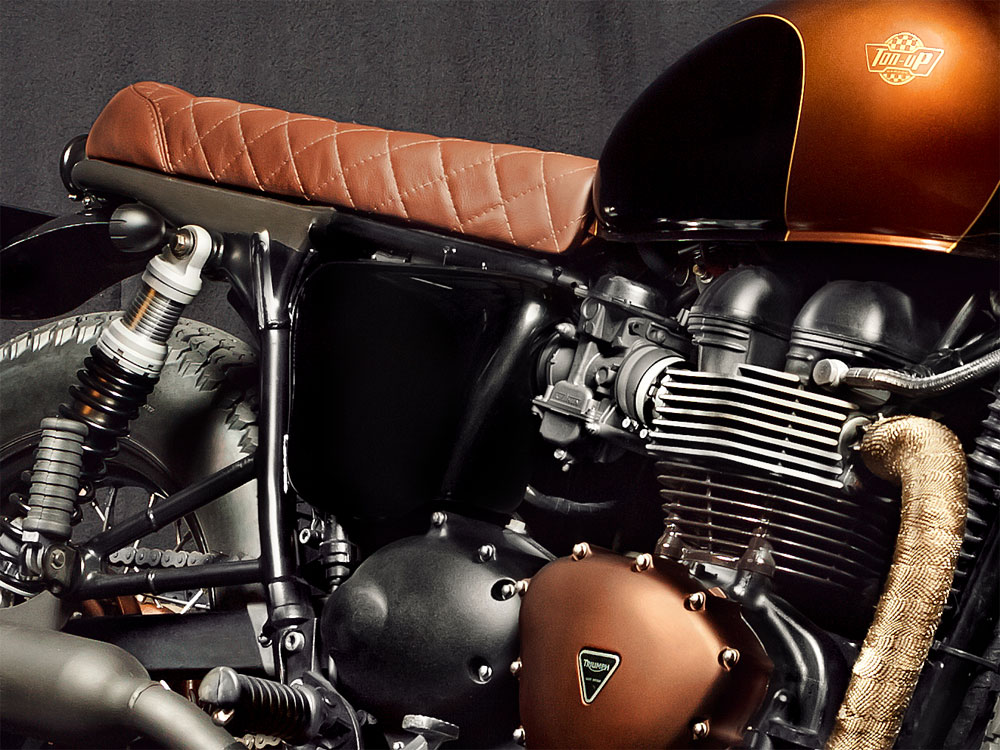 The 2008 EFI Triumph Bonneville "Soul Train" is the work of the crew at Ton Up Garage in Portugal, who were approached by a French customer looking for a bike with a similar style to one of their previous builds, the 
Urban Pearl
.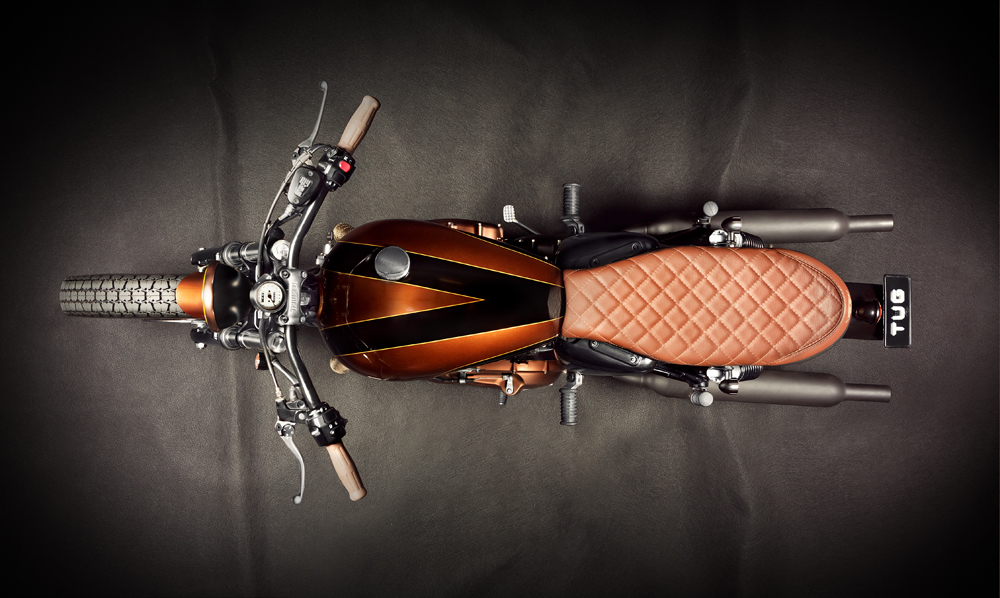 The build started by replacing the stock seat with a Ton-up Garage twin saddle finished in cross-stitched brown leather. The stock lighting was replaced by a small black and copper headlight with a yellow lens, small black indicators and a matching black LED tail light. The stock instruments were swapped with a single, small speedo and a set of LSL black bars with gum grips was bolted to the stock risers.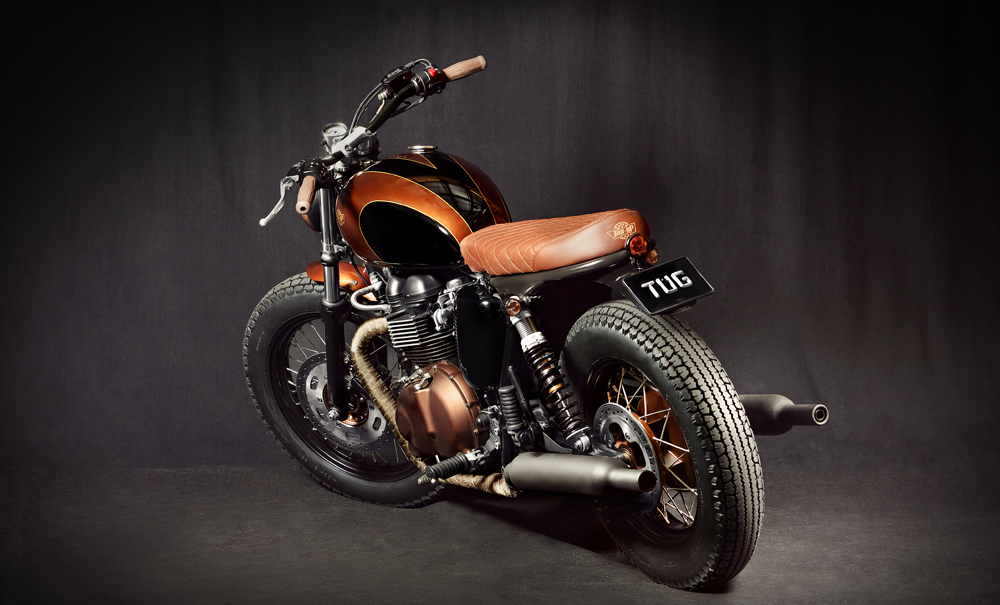 A brown and black colour scheme was selected for the bike and tastefully applied in the Ton-Up paintshop. The wheel hubs, engine cases and fenders were finished in metallic brown. The rims were powder coated black to match the frame as were the stock mufflers and remaining silver engine components. The stock tank was then de-badged and treated to a custom Ton-Up paint job with gold pin striping and subtle Ton-Up Garage branding.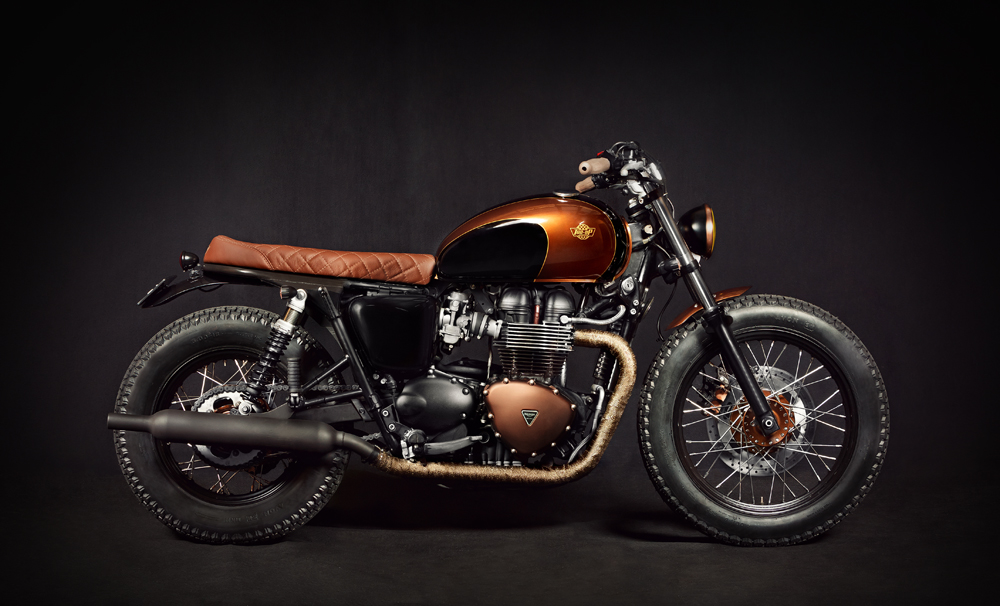 The rear wheel was swapped for a 16″ and both rims wrapped in vintage style rubber and the front and rear suspension upgraded using Ohlins shocks and progressive springs. The engine and electrics remain stock at the owners request but "stock" is a word that won't ever be used when referring to this Bonneville again. "The bike travelled from Portugal to Biarritz and was delivered to the customer at the Wheels and Waves show." I'm sure he couldn't have been any happier with the result.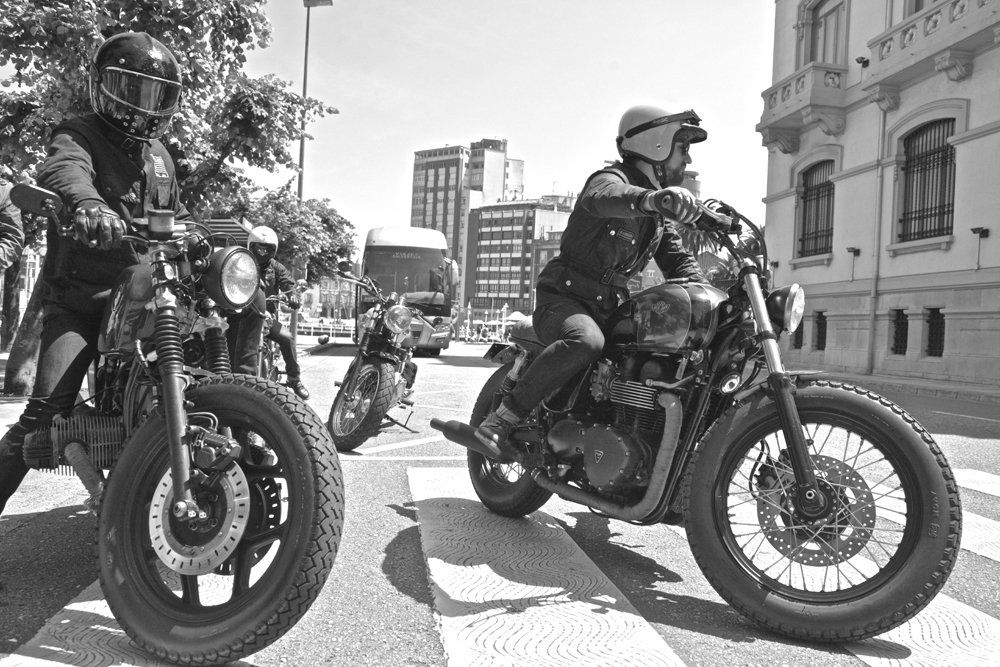 Photography by Joel Bessa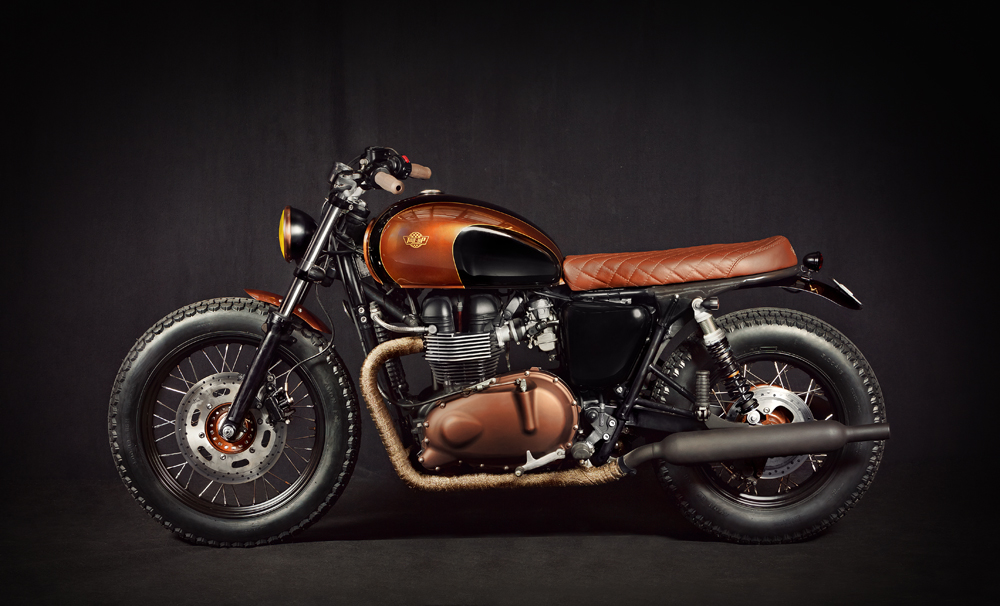 While the idea of owning a heavily customised motorcycle, with hundreds of hours devoted to its fabrication and unspeakable amounts of cash spent buying the best performance parts money can buy sounds like the kind of thing we'd all love, the reality is that most of us can't afford it or don't have the skills to build it. While many of the motorcycles I feature fall into that category I also love to see basic builds that manage to impress with only a fraction of the build effort. This custom, late model Triumph Bonneville is the perfect example of how a little work by someone with a keen eye can really go a long way…