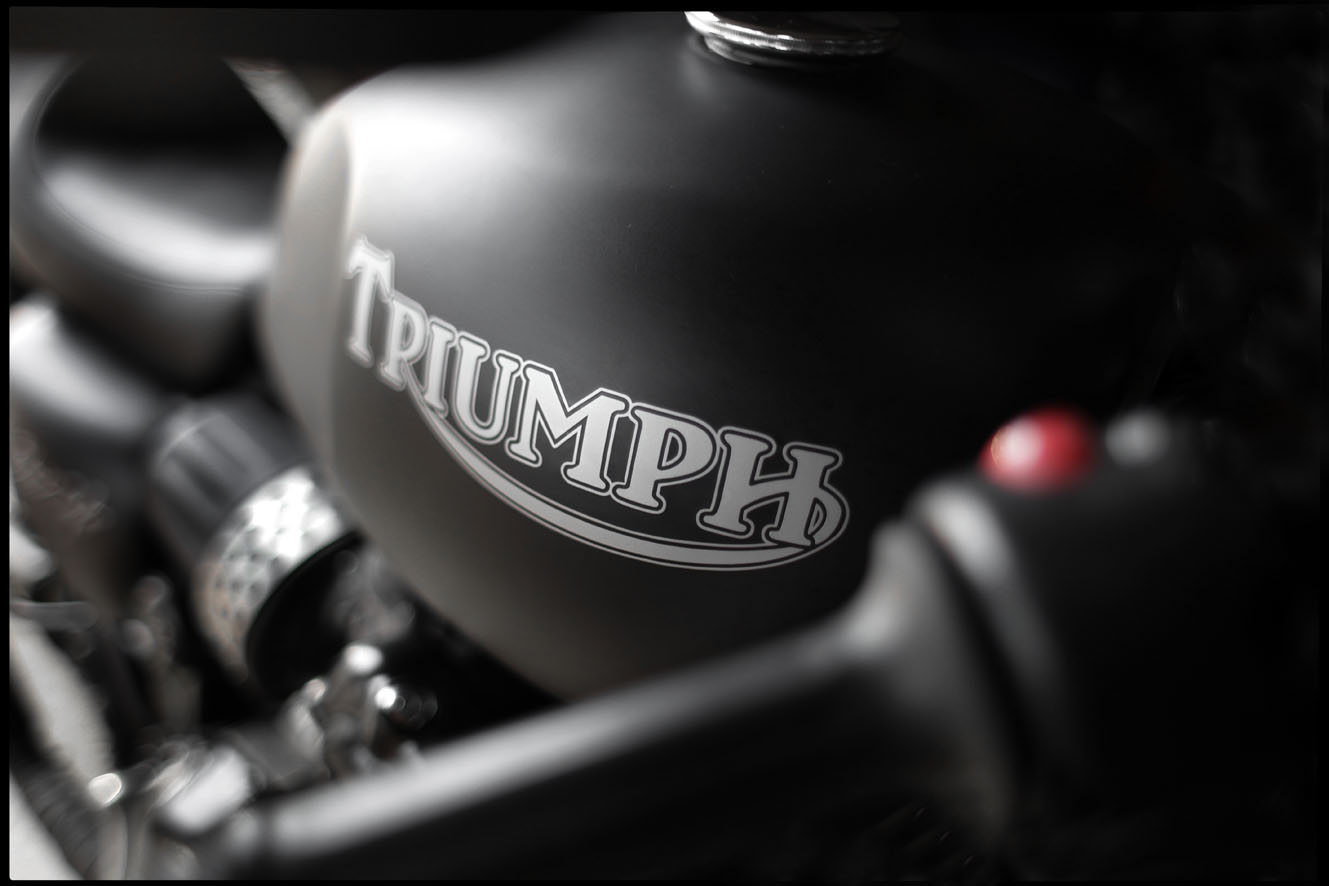 Being a cruiser-style bike the Triumph Adventurers has somewhat of a laid back stance. To even out the bikes stance and make it more suitable for the style or riding it was going to be subjected to a set of 17-inch rims were fitted. The rear was dropped by 15mm with a new rear shock and the forks were given an overhaul and spring upgrade. Braking had been improved by fitting a pair of floating discs to the front with 4 piston Triumph callipers.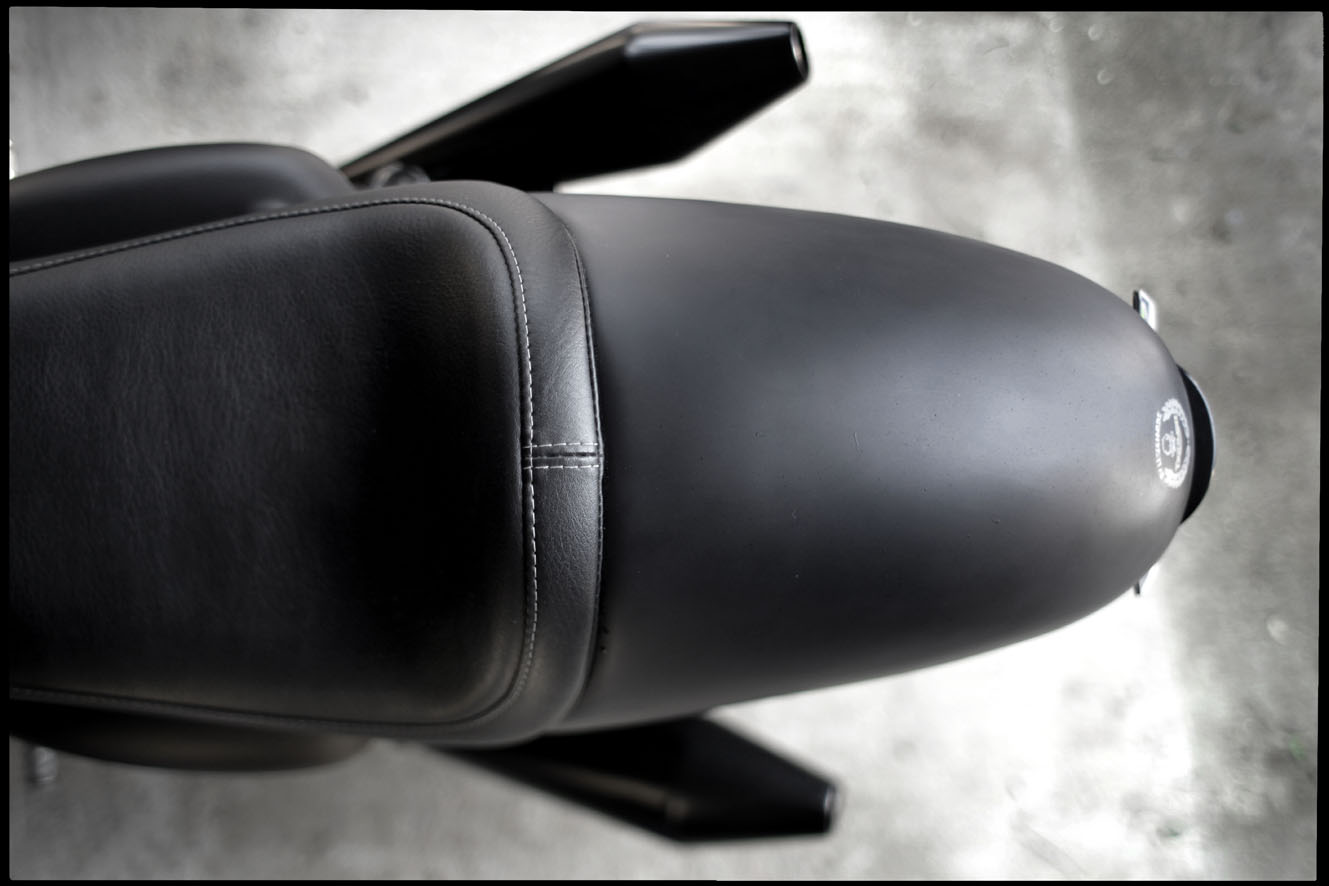 The Triumph Adventurer came with 70bhp out of the box which would push the bike up to around 120mph at full tilt. As reliability and practicality were paramount mods were limited to intake and exhaust improvements. The airbox was modifed with an Eden custom mod and the carbs tuned to deal with the increase in air mass. The custom exhaust remains a 3-into-2 set up but now has free flowing, up turned, reverse megaphones finished in flat black.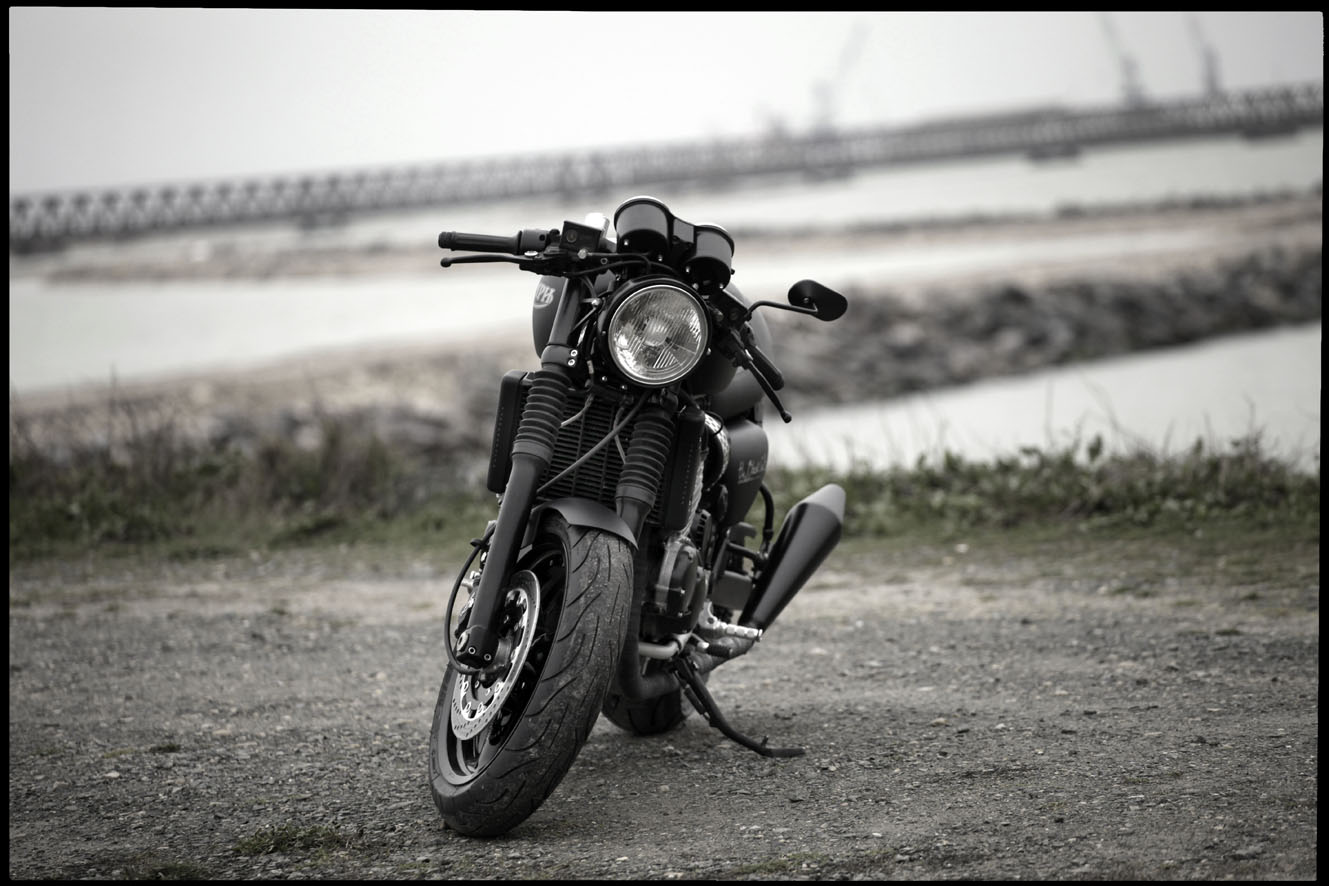 Modifying the Triumphs appearance was the most complex aspect of the Black Cafe build; the Adventurer in standard guise resembles the love child of a Triumph and a Harley Davidson (eek!). A mono-posto saddle was fitted and the passenger pegs removed to make way for the aluminium rear sets. The entire soft tail-esque rear fender was removed and upfront a set of clip ons with adjustable levers replaces the original cruiser style bars.
One of the nicest mods on the Black Cafe is the recessed, high intensity LED lights which have been set into the sides of the radiator. They are almost completely invisible until they are turned on adding a sudden burst of colour to an almost completely black landscape.
Matte black is the new black. "The Black Cafe" is an all-black, '98 Triumph Adventurer" based Cafe Racer built by Eden Bike in France. As George Thorogood would say this one's bad to the bone.
As a resident of Melbourne, I'm a huge fan of black (cliché!) and I'm guessing that Oliver, the owner of "Black Cafe" is of the same opinion. Oliver gave Eden a clear description of what he wanted. It was to be an all-black bike with the exception of the engine, it would be a lightweight race bike in the Cafe Racer style and it had to be a comfortable daily or all-day rider.