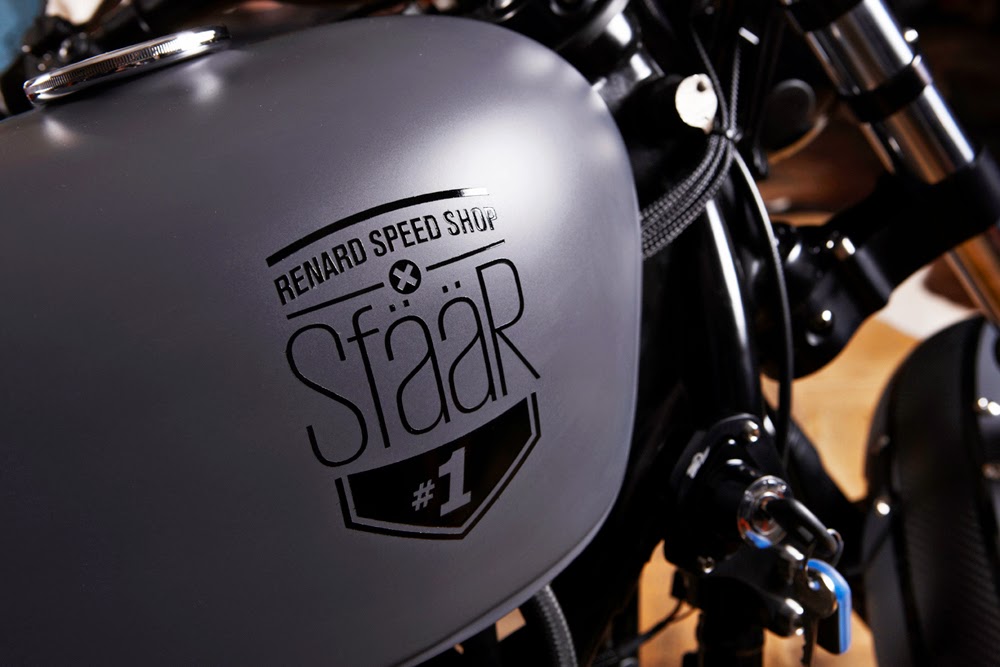 Looking back at the Renard Motorcycles build portfolio it's easy to see why someone would want workshop owners Kaarel and Andres to build them a bike. The Estonian based companies background in industrial design and custom bike building has lead them produce the incredible $100,000 carbon fibre monocoque Renard Grand Tourer, but you wouldn't think they'd be interested in getting their hands dirty with a run of the mill Triumph Bonneville. Lucky for this bikes owner though, the boys were very interested to explore what could be done with Triumph's modern classic and they went to town on it.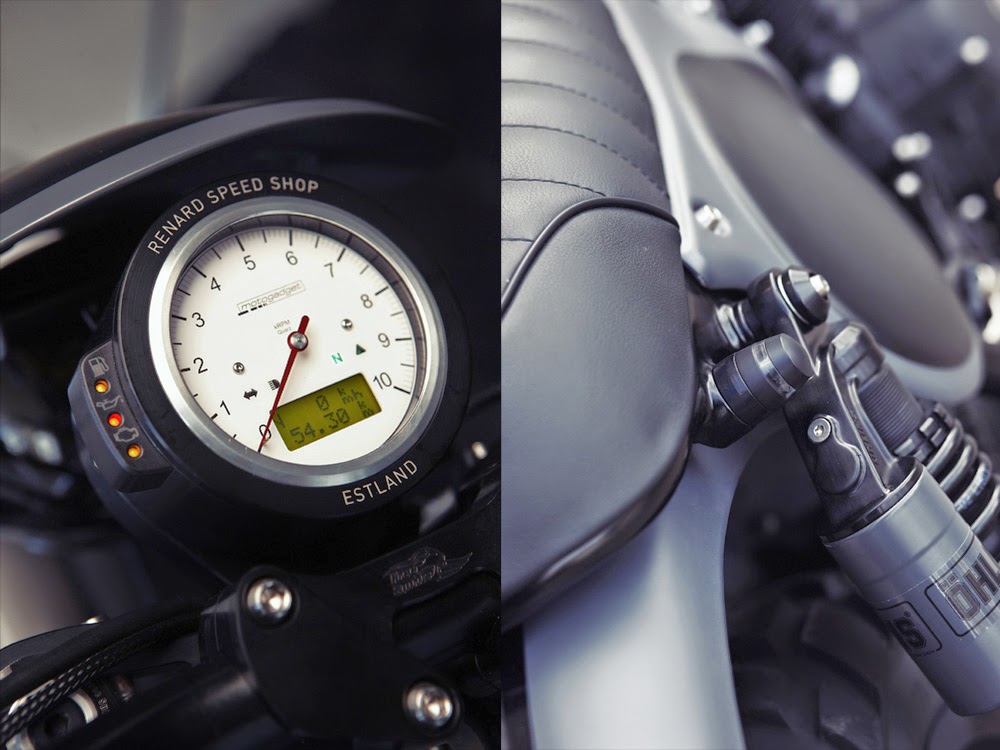 "For us, it meant we had free hands and could change almost everything. So we did."
To begin the build the Bonneville's stock rims where swapped for a set of light weight Kineo units with Karoo 3 Metzler enduro rubber. Upgraded stopping power comes from Beringer 6 piston radial calipers mounted to ISR rotors and custom made hubs. The front forks were customised to maximise responsiveness on all terrains and Free Spirits provided a set of custom triple trees. In the rear ultra cool black anodised Öhlins gas shocks provide further suspension improvements and slight performance enhancements come from hi-flow filters, a custom 2-into-1 exhaust with Laser muffler and reprogrammed fuel map.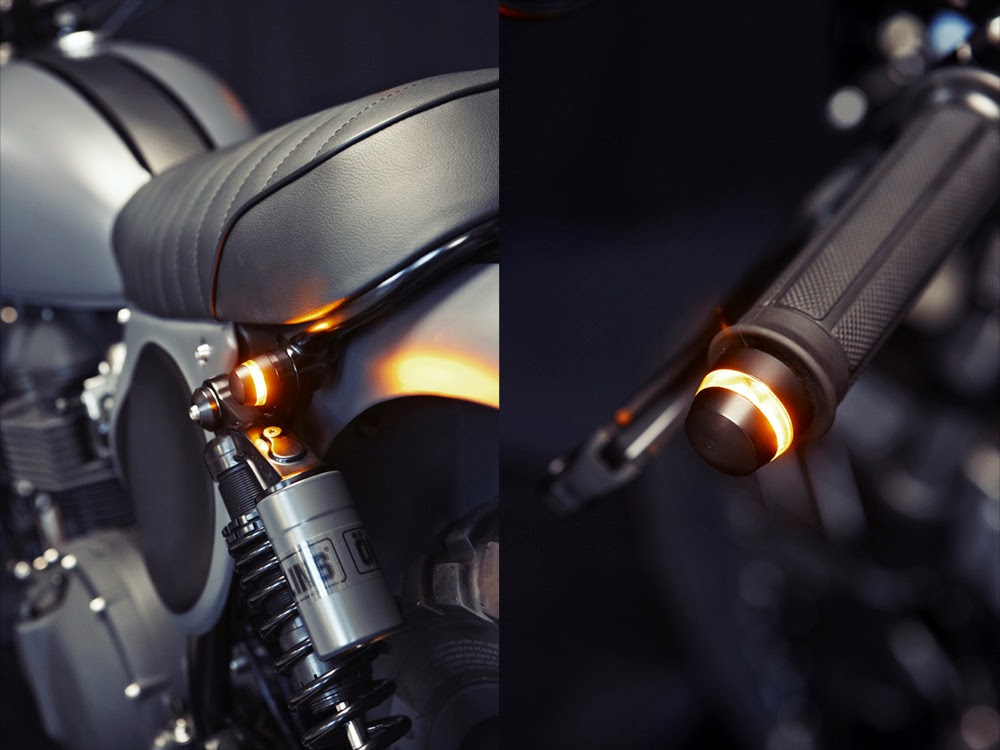 To further improve this Bonneville's driving experience the bike was kept as narrow as possible. Modifications to the front of the frame and rear suspension mounting points have slimmed the frame down by 70mm and the custom tank is 80mm skinnier than the stock one. "It looks like a proper scrambler now and also acts accordingly".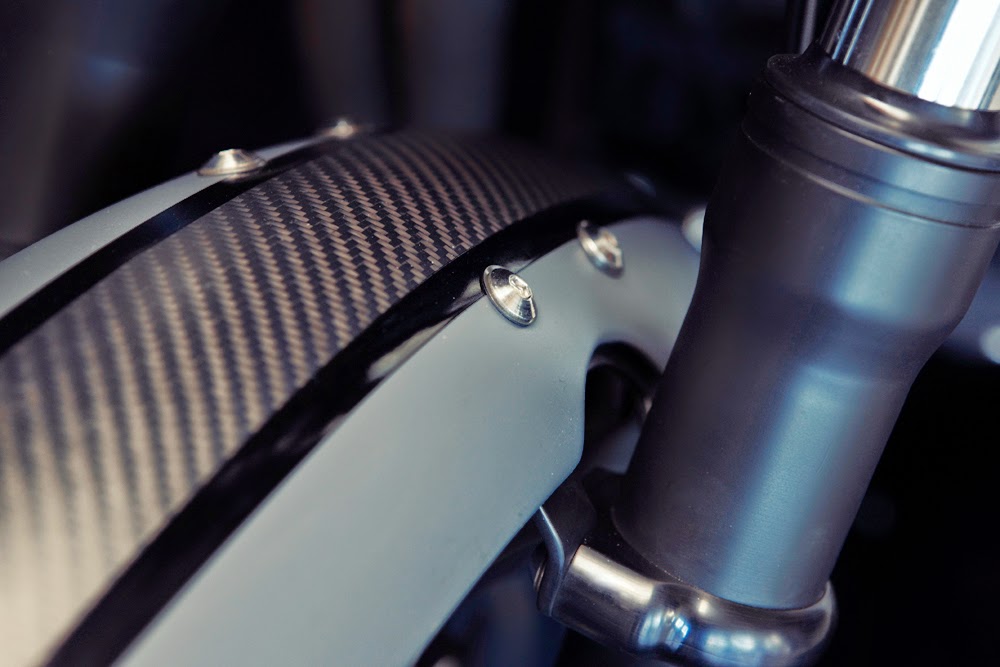 Now that they had the Bonneville performing how a scrambler should the aesthetic modifications began. Along with the custom tank a new seat and hand made side panels were added. Kellermann bar end turn signals a Motogadget m-unit and motoscope classic gauge replaced the bulky stock units. To tick the second request on the basic brief the bike was finished in matte grey with carbon fibre highlights. The engine was also given the stealth treatment with hi-temp black paint and all of the bikes fasteners were replaced with stainless steel bolts.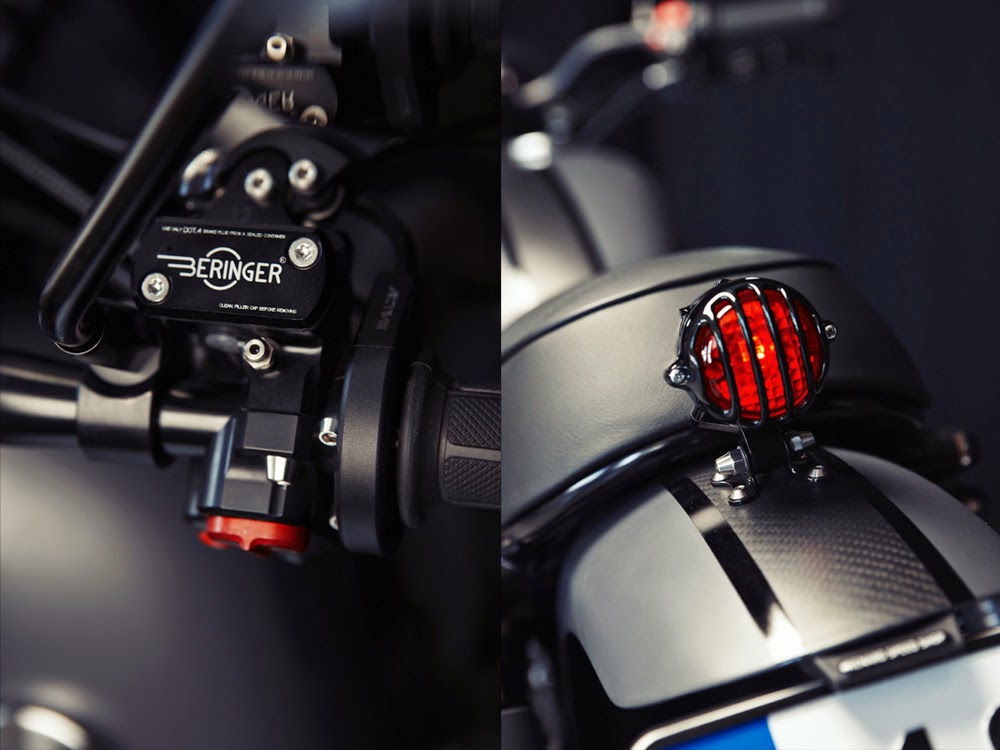 "So all together it is a fully custom made bike with unique qualities added to it, so that it would catch every bodies attention."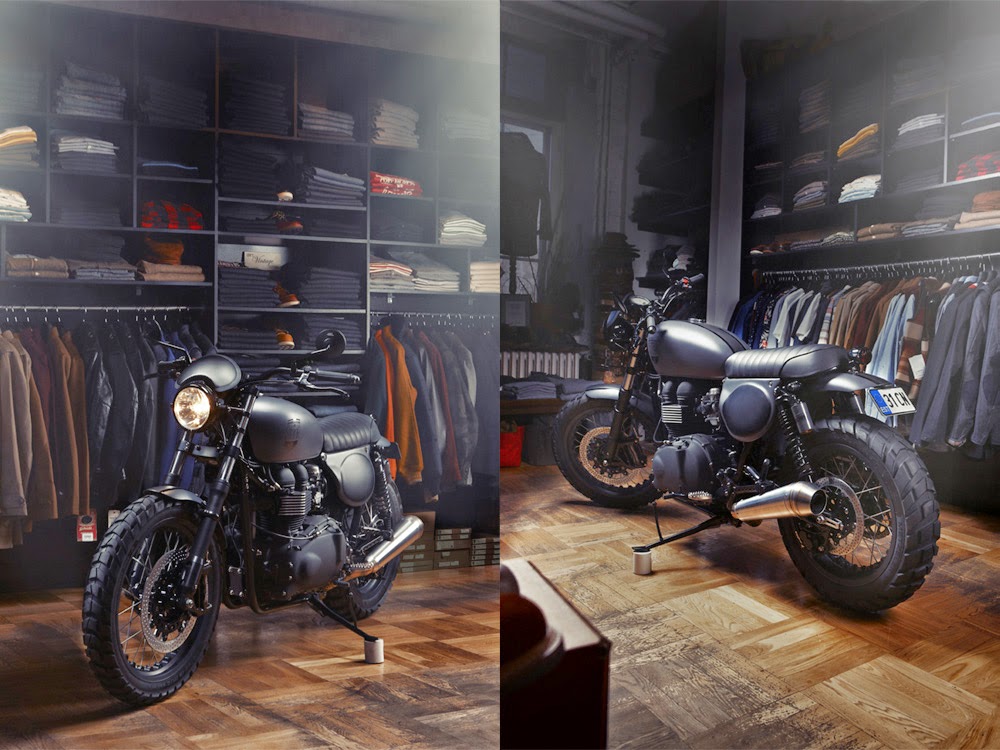 Every person who makes a living using their creative skills loves an open brief. The opportunity to do what ever you want thanks to someone's trust in your ability. It's not something many people experience all that often and usually comes after first proving yourself. No brief is entirely without rules though and this one had 2. Make it a Scrambler and paint it so it won't stand out. Both of these requests where honoured but despite the muted colour there's no way this custom Triumph Bonneville Scrambler will go anywhere unnoticed.