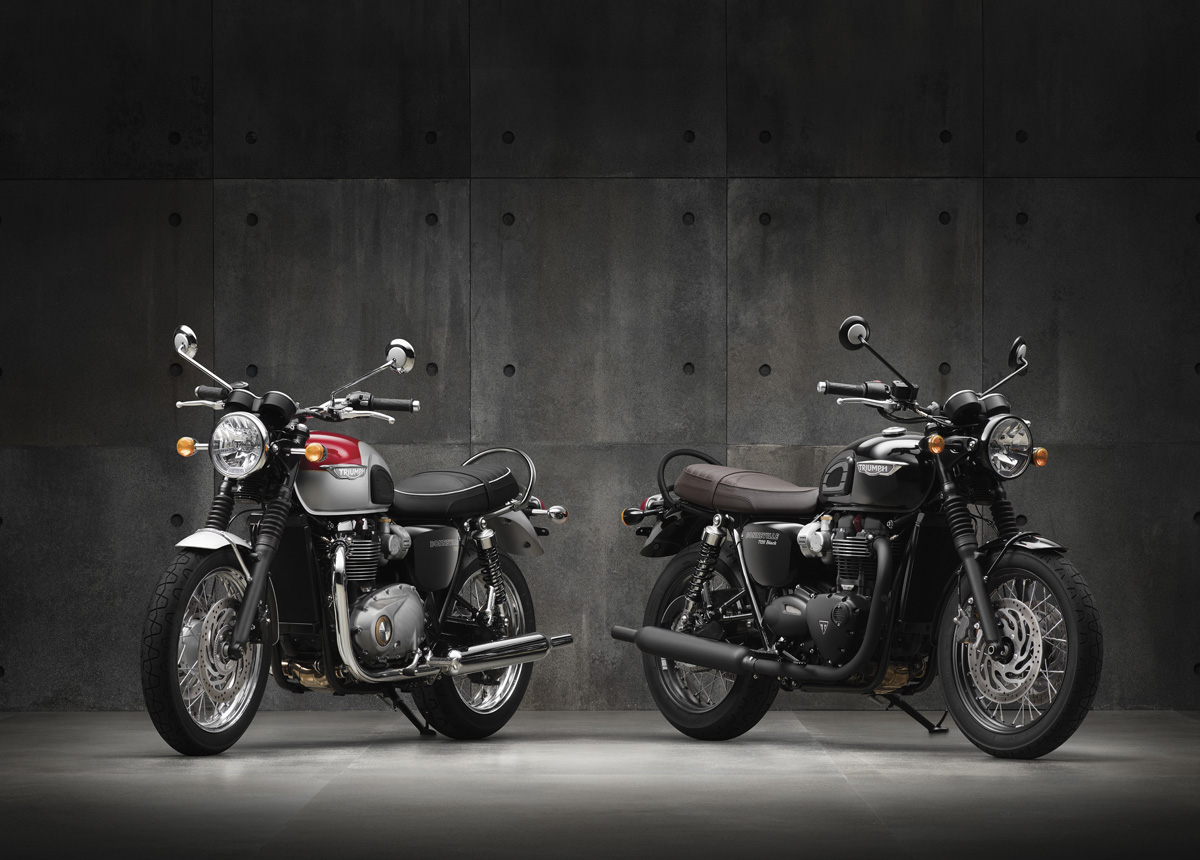 Bonneville T120 and T120 Black
While all of the 2016 Triumph Classics feature big changes to their design and engineering, I think the most significant thing to mention is how all this has happened. While many manufacturers claim to be listening to what their customers want it's clear that Triumph have been watching us all very closely (creepy!). While watching how custom builders and customers around the world have been modifying their bikes they've taken note of the most common custom modifications being done and have made them standard features on these new bikes. This means that the 2016 Triumph Classics will not only look better, they'll perform better too.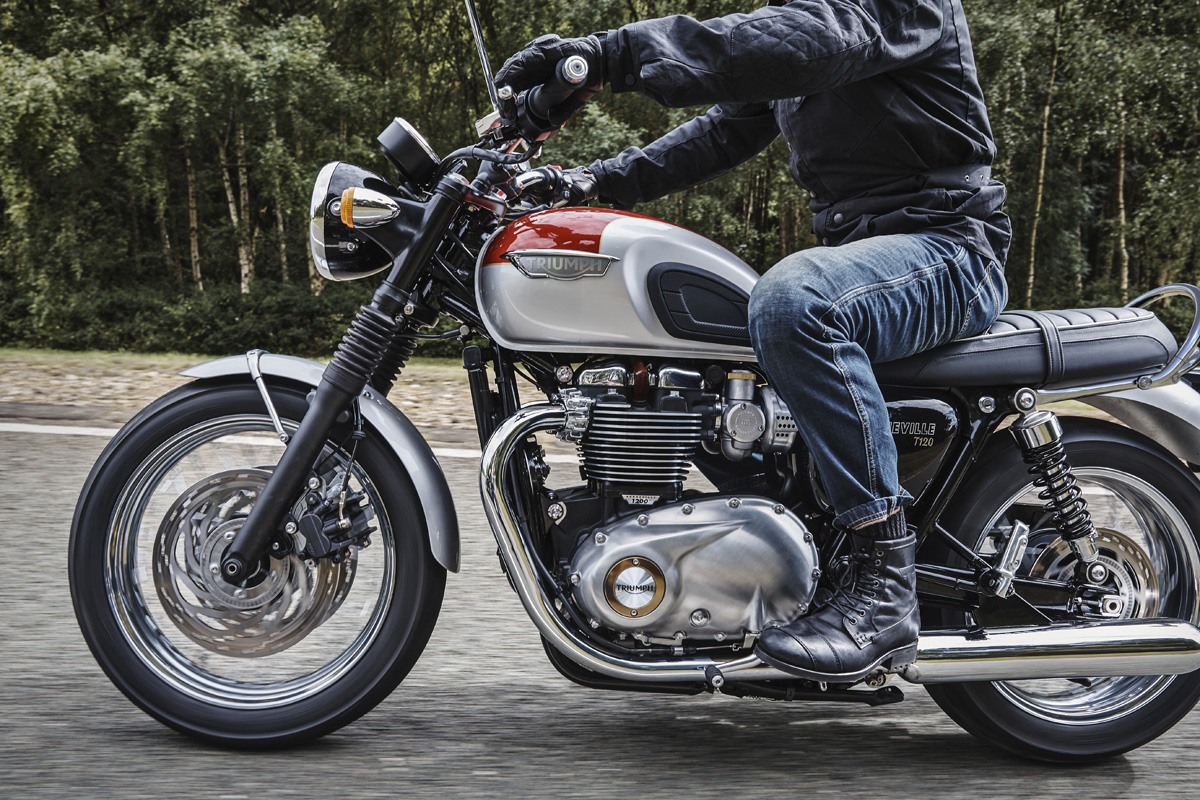 Radiator? What radiator?
The most notable of all the changes to the Classics is the move to water cooling. After more than 55 years of relying on air to keep their parallel twins cool Triumph have made the switch and it's for good reason. As Triumph puts it these bikes are built for modern riders and as such they've given them the characteristics and performance you'd expect from a motorcycle manufactured in 2016. More torque, more power and a more exciting ride are all promises we have been given and if the figures are anything to go by that's exactly what we'll get. There are 3 new engine configurations which will be spread amongst the 5 all new Bonneville models. The capacity of the engines is either 900cc or 1200cc, but there's also a high performance 1200cc version which has some internal tweaks to increase it's power and torque significantly.
The 5 all new models in the 2016 Classics range include the 900cc Street Twin, which will be the cheapest in the range and is described by Triumph as "a high torque, fun and accessible bike". The Street Twin is positioned to be a direct competitor to the Ducati Scrambler in performance and price (TBC) and is sure to be a hot favourite for custom projects. We'll see 2 versions of the Bonneville, the T120 and the murdered out T120 Black which will both use the 1200cc, water cooled engine configuration. Then at the high end of the Classics family will be the next generation of the Thruxton and the jaw-dropping Thruxton R which features not only the high-performance engine but is also packed with handling and braking upgrades making it a truly modern interpretation of the Cafe Racer.
Along with all the performance and handling upgrades Triumph have paid special attention to the design of the new bikes. They may now be water cooled, but thanks to a cleverly designed frame and purpose built radiator it's hard to even spot that there's a radiator on the bike. The engine sits balanced in the frame with plenty of open space around it creating a look similar to the classic Bonnevilles of the 60's that lacked all the bulky wiring and gadgetry of the modern bikes. Small embellishments such as brass highlights on the clone carbs and engine casings add a refined class you'd expect to see on a Triumph and control cables and wiring are almost all hidden out of sight.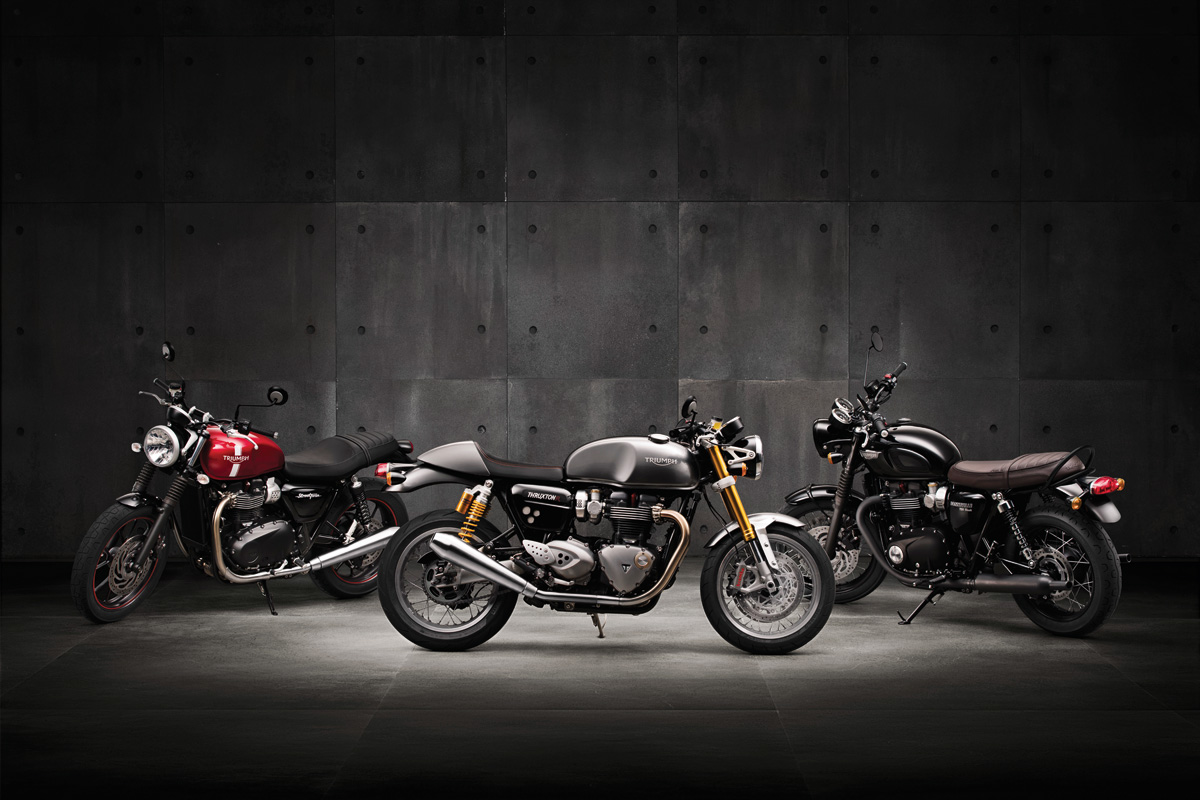 Left to right: Street Twin, Thruxton R & Bonneville T120 Black
So with the bikes looking and performing so well what does that leave us custom addicts to do? Well to help get you started Triumph will be launching a 450+ parts catalogue so you can modify these bikes to your liking. By teaming up with Vance & Hines there are loads of different exhaust options and they've even collated collections for applying particular styles to each bike, such as Street Twin 'Brat Tracker' kit. While "bolt on" is looked upon as a dirty word for many custom workshops these kinds of parts give budding backyard builders a great starting point, so for the workshops, the big question will now be how to improve on a bike that features what we've always wanted.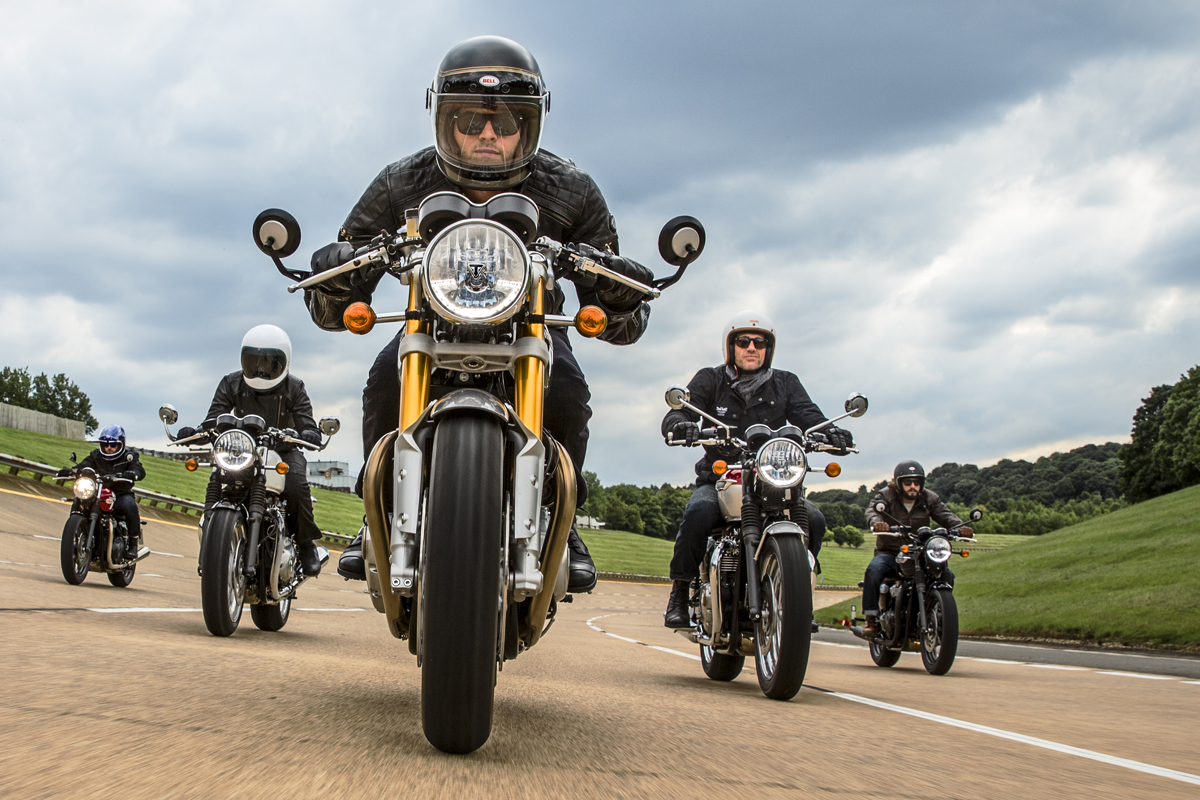 I'm in London for the unveiling of the 2016 updated Triumph Classics range. Over the past few days we've been having a blast visiting some of the best custom workshops in and around London with the crew from Triumph Motorcycles Australia, but nothing has been as exciting as today's big reveal. We've been privileged to be some of the first media to see the new 2016 Triumph Classics. Five completely revised and redesigned bikes which include the all-new Triumph Street Twin and the redesigned and re-engineered Triumph Bonneville T120 and Triumph Thruxton. I will be posting details of each of the bikes with exclusive photos over the next few days, but today I wanted to start with a quick look at the new bikes.