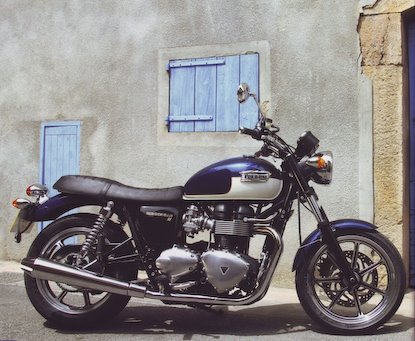 Triumph has released details of their 2009 Modern Classics range and there are a few surprising changes. Firstly they will not be releasing any more carbureted motorcycles, all bikes will now feture fuel injection and secondly they have moved their design away from the classic 60's look to a more 70's influenced design. There has also been a new addition to the Triumph Modern Classic range in the form of a 2010 Triumph Thunderbird 1600 which falls in to the "cruiser" bracket (which has absolutely no appeal to me at all).
2009 Triumph Thruxton
The 09 Thruxton will output 69bhp (a huge 2 horsepower more than the Bonneville). It comes in 2 colour variations of red with a white stripe or black with a gold stripe. The clip-ons have been swapped for flat bars with bar-end mirrors. Other design features include megaphone exhausts, cool spoked wheels and Cafe Racer style single seat.
2009 Triumph Bonneville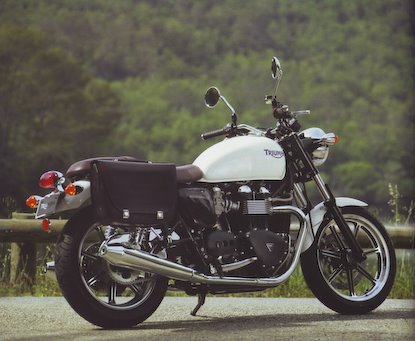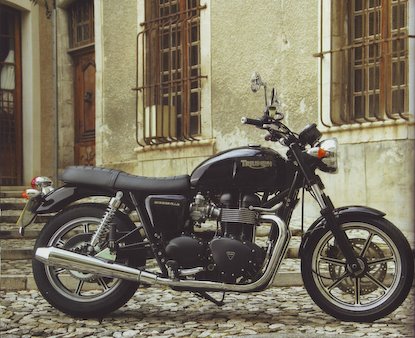 Power output now stands at 67bhp and has seen various chassis modifications which Triumph claim have made significant handling improvements. The 70s look Bonneville features 17 inch, 7 spoke wheels which aren't anywhere as good looking as the classic spokes. The seat height has been lowered and new paint colours are black and white.
2009 Triumph Bonneville SE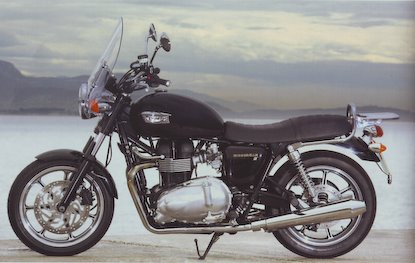 Dressed up version of the standard Bonneville. the Bonneville SE's only differences are colour schemes, chrome badges a tacho and brushed aluminium engine covers. Not really much point to adding this one to the range. Engine and chassis remain the same.
2009 Triumph Bonneville T100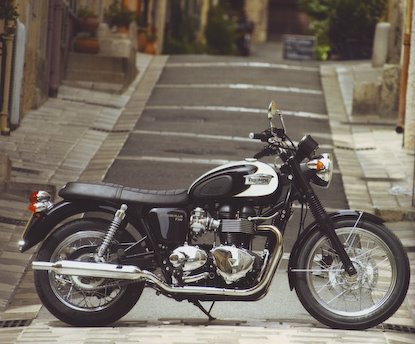 The T100 is available in black & white, red & silver, green & white and limited run of orange & white. The T100 retains it's 60's inspired look with spoked wheels and fork gaiters. Easily the best-looking model in the Triumph Bonneville range.
2009 Triumph Scrambler


Not much new has happened to the Scrambler other than new colours which are matte green or black. Power output sits at 59bhp.
Triumph Modern Classics are still my favourite retro styled range from any manufacturer (even more than the Duke's). It will be interesting to see if they add more items to the aftermarket range to match the new 70's styling.