"Six years ago I completed my first ground up rebuild of a 350cc Regal Raptor. I'd seen Shinya Kimura's 'Zero' on TV and I was in awe. I didn't have enough money to buy one of his bikes so I decided to build one as similar as possible. During that build, I realised that I wanted to build bikes professionally for the rest of my life. Unfortunately, I didn't have the skills to enable me to leave my job to do it successfully. I continued to build in my spare time until the day came when I was finally able to quit my old job to study TIG welding. I then started what I call my first 'pro build', this 1990 Suzuki GSXR 750. The build took 3 months to complete, but I spent almost a year completing the TIG welding Certificate I needed to finish the job.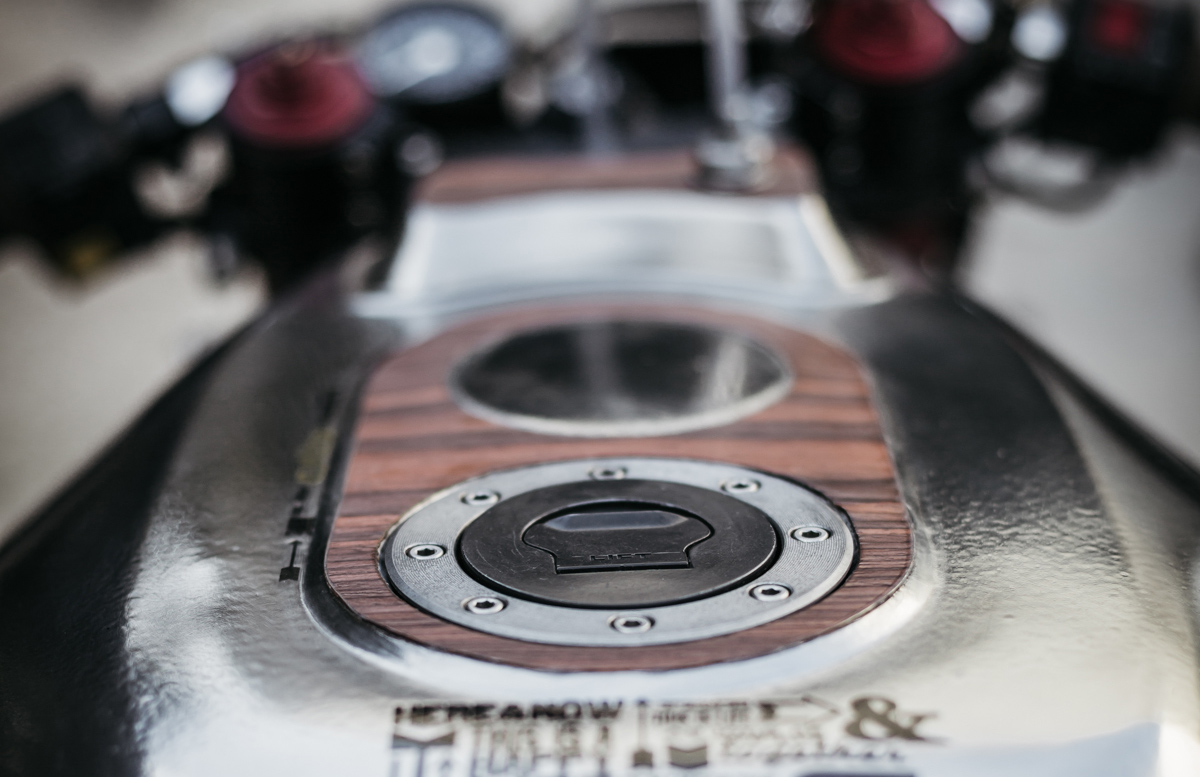 I've always loved Suzuki's GSXR. I was there when they introduced the bike to the streets. I loved the powerful engine and the aluminium cast frame. I also have a soft spot for carburetor engines which made this particular GSXR the perfect basis for my build. It was, however, a very challenging bike to work on. Its shapes are really odd and the layout of its major components make it very difficult to create a flowing line. Believe it or not, this was also what made the GSXR so attractive to me because I really wanted to create something uncommon and different.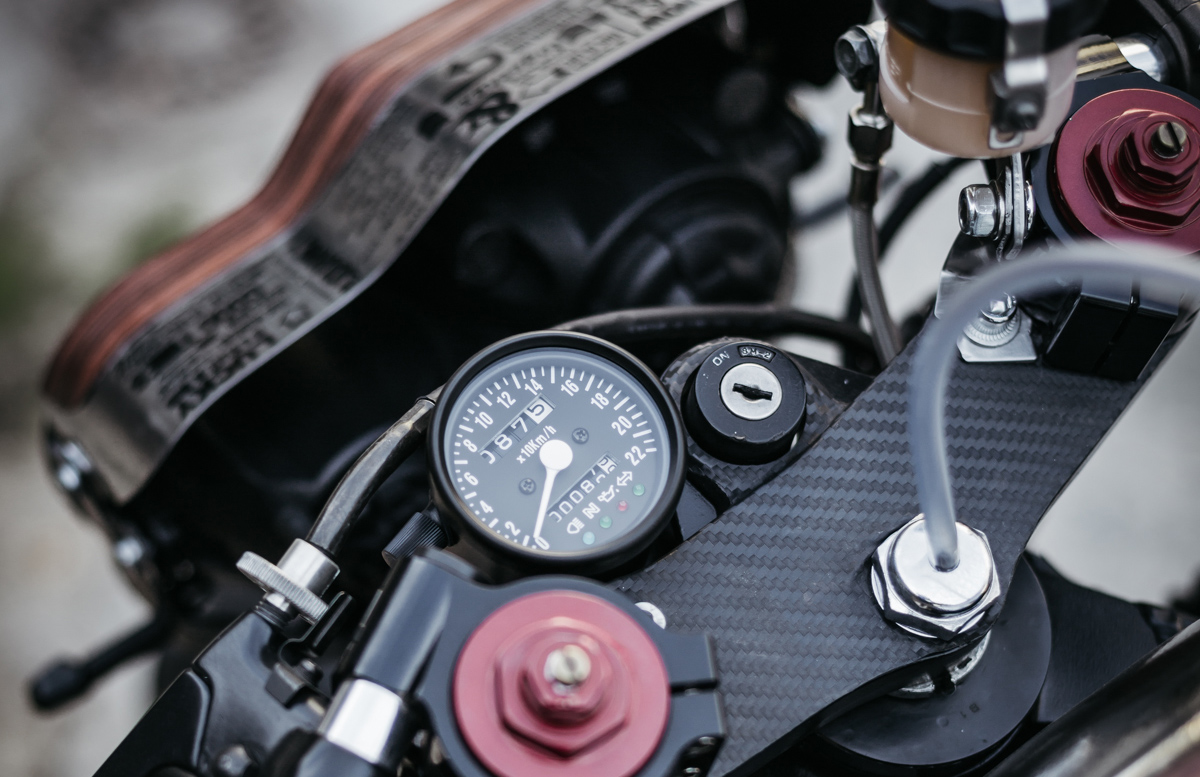 When building bikes, I'm very intuitive. I almost never do any sketching or concept designs. As a result, I spend a lot of time staring at the bike, looking for how they talk to me. With the GSXR I started with the idea of building a cafe racer, after that it evolved naturally into what I call my 'Cafe Fighter'. Influences during the build came from many different sources. The wood, for instance, is a nod to the work of Maxwell Hazan and the styling was a direct result of studying the vehicles in Mad Max movies.
I'm very happy with the final result, especially the handmade parts such as the cowling and headlight bracket. And of course, the final shape of the bike, that looks terrifying in the flesh!"
Story by Carlos Ormazabal of 'The Foundry MC'.
BUILD SHEET:
Rebuilt subframe (short and narrow)
Electronics and Lithium battery relocated to rear cowl
Handmade rear cowling with wood lining
Handmade tail light
Custom solo seat
Custom footpegs brackets
Paint stripped for a raw metal surface
Wood details, hand laid calligraphy and custom transfer details
Clip ons with bar end mirrors
BMW GS800 headlight with handmade cover
Conical filters and Black Widow exhaust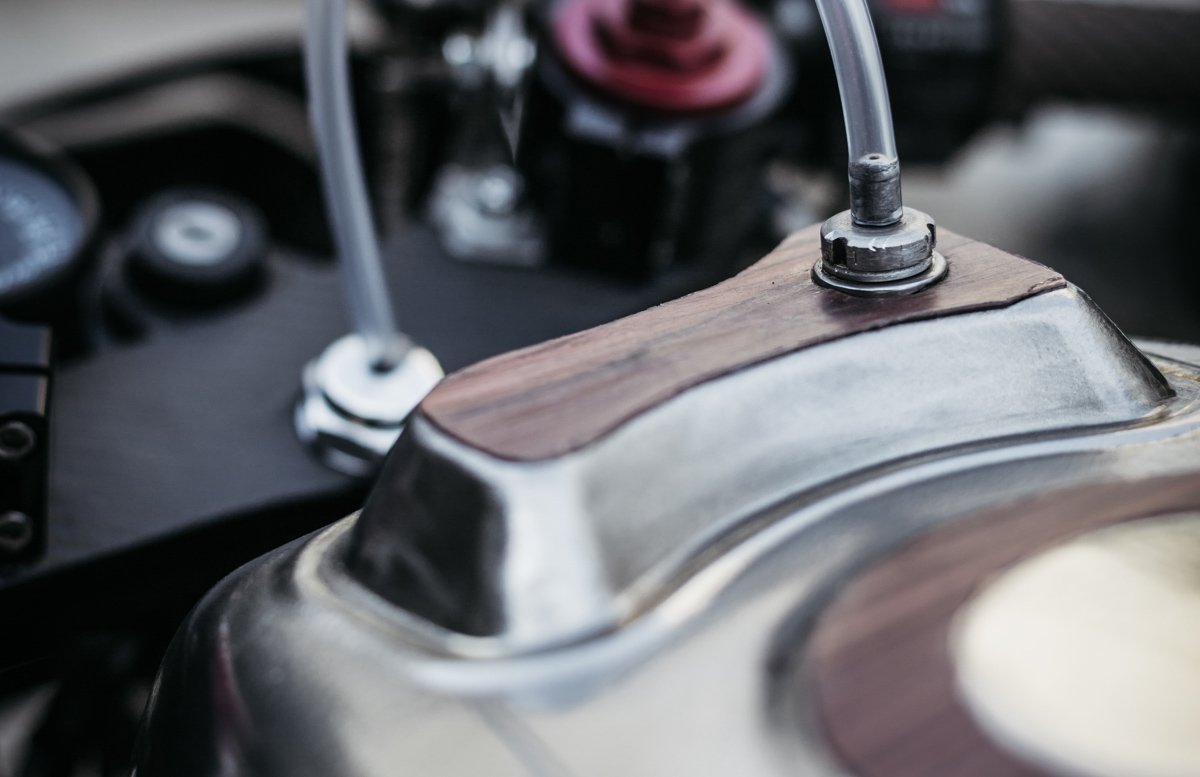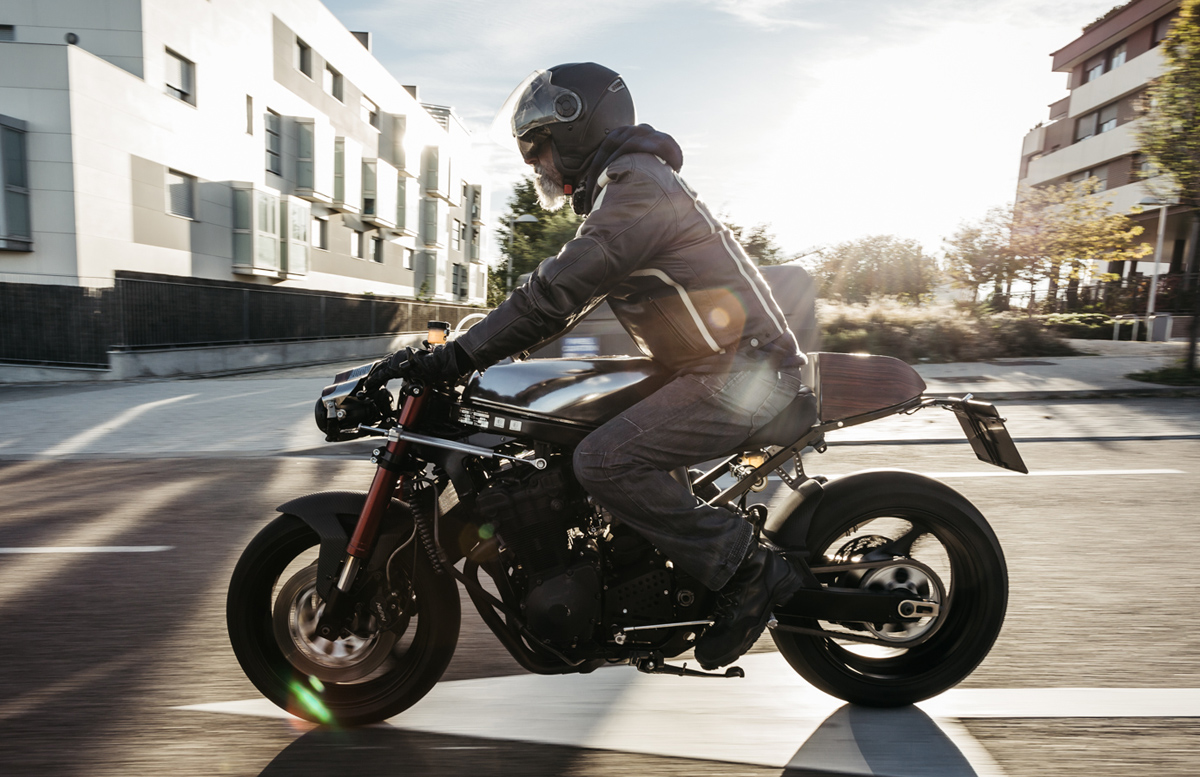 "I'm 54 years old, nearly 55. My history with motorcycles began a long time ago, at age 16. I had no parental influence, none of my relatives or friends had bikes, nor any relationship with them. I was a motorcycle dreamer. I bought my first secondhand commuter without realising what was about to start. The first thing I did when I got the bike home was change the exhaust and paint it blue. This was my first custom project and it was the genesis for all the bikes that followed. Unless a bike was everything I wanted, I had to modify it. I've owned 25 or so different motorcycles of different brands, types and styles, and ridden countless kilometers. I didn't own a vehicle with more than two wheels for 10 years and it all lead up to me building this bike and forming my own workshop, The Foundry MC."