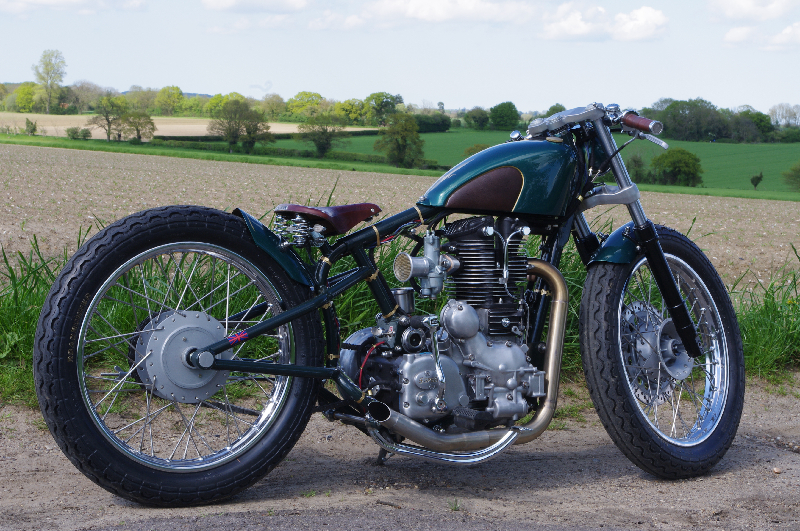 This might not be the first time you've seen the Pup by UK based workshop, Old Empire Motorcycles. It was on Pipeburn a few months back and has been popping up all over the place ever since. Alec Sharp of OEM shared his inspiration behind the build with me along with their new video "Overture" that gives some insight in to the build of the Royal Enfield based Pup.
"Everything seems overwhelming and complicated these days. We wanted to take a fresh, back to basics approach at designing and making a completely rideable, reliable, but very different motorcycle. One that blended the best aesthetics from bygone days, in this instance board tracker with a hint of bobber and a little vintage bicycle chucked in there for good measure."
The Pup is part of OEM's Progency series of motorcycles. A range of custom motorcycles based on factory bikes chosen because of their aesthetic appeal, build quality and character. At the heart of the Pup is an '09 Royal Enfield Electra, a classic single thumper with British roots. Each custom in the Prognecy range will be produced in a series of 10 with 3 Enfield Pups already completed.
The Pupsname is a hat tip to the World War One biplane, the Sopwith Pup. The Sopwith Pup was the plane of choice for RAF pilots due to it's size and manoeuvrability which were the two main design considerations for OEM's Pup motorcycle. The list of modifications OEM made to the Enfield to create the Pup is extensive to say the least so I've pulled together a condensed list of highlights below.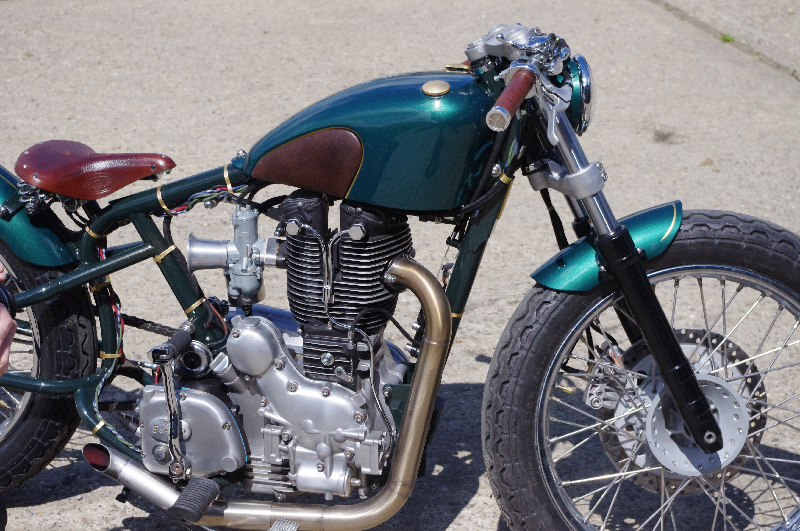 Custom build features:
• 19"wheels w/ Avon roadrunners
• Customised frame, fixed axle with chain tensioner
• Custom tank, scalloped with leather knee pads
• Modified Aprilia RS50 yokes, fork rechromed, legs shaved & lowered 1.5″
• Brooks sprung leather saddle and grips (modified)
• Koso electronic speedo w/ warning lights
• Mini Bates headlight
• Stainless steel custom bars
• Amal 900 concentric carburettor conversion kit
• Custom stainless steel exhaust w/ mini baffle
• Front and rear aluminium mudguards
• Painted tank, guards and headlight w/ pin striping
• Chromed/painted/polished/scotched engine,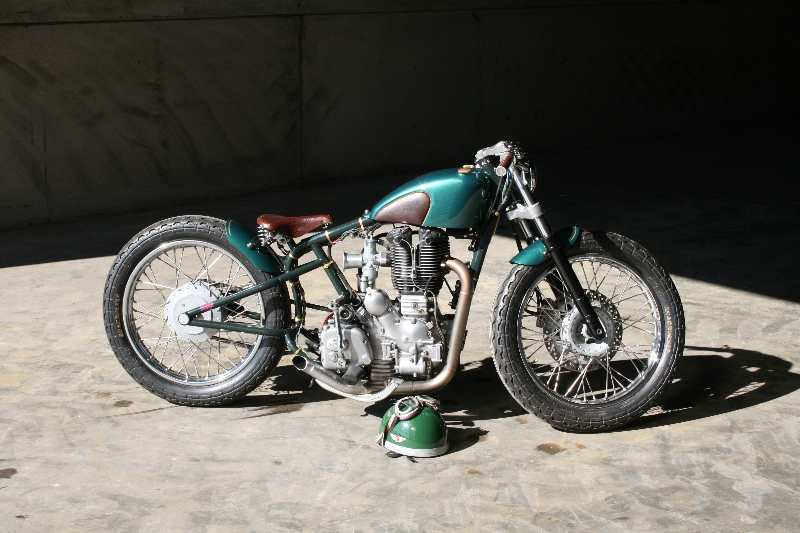 Old Empire Motorcycles also have a range of bikes they call "Origin", a series of one off customs based on rebuilt road bikes and "Genus" which will be their premiere selection of ground up builds. I'm intrigued!