I will never again complain about my workspace. Check out this inspiring Royal Enfield Cafe Racer build from India. Working out of a modest workshop, packed with parts spilling out on to the street, these guys turned out one of the nicest looking Royal Enfield Cafe Racers I've seen.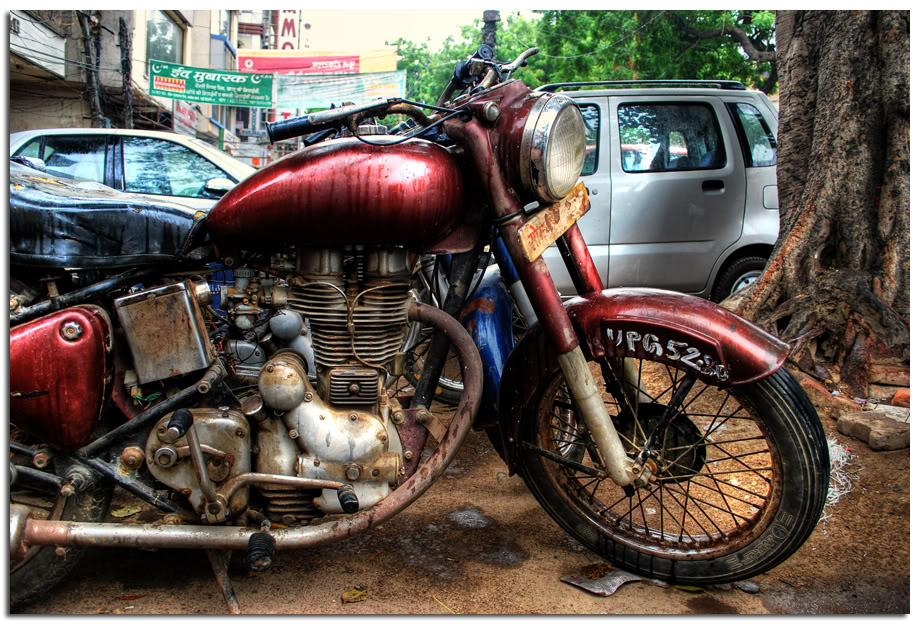 The "Richënfield" Cafe Racer started out as the 1975 Royal Enfield 350cc Bullet you can see above. Rusted, worn and covered in grime the old thumper was well and truly showing her age.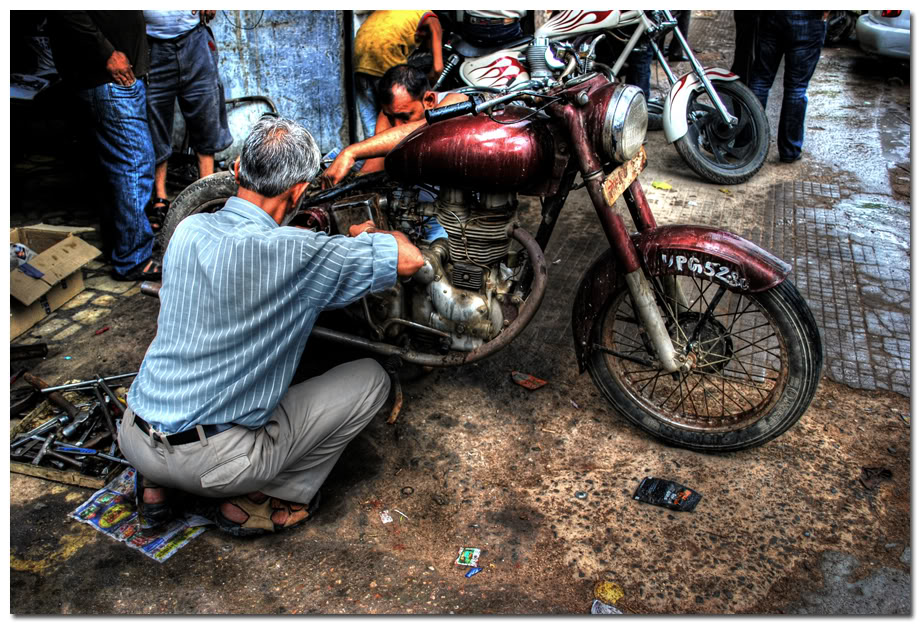 The bike was completely torn down meters from the street in the little available space outside the workshop. Many of the Enfield's original parts were so badly worn and rusted that they had to be discarded. Due to the high cost of original parts most of the new items including the tank were all built by hand at the workshop.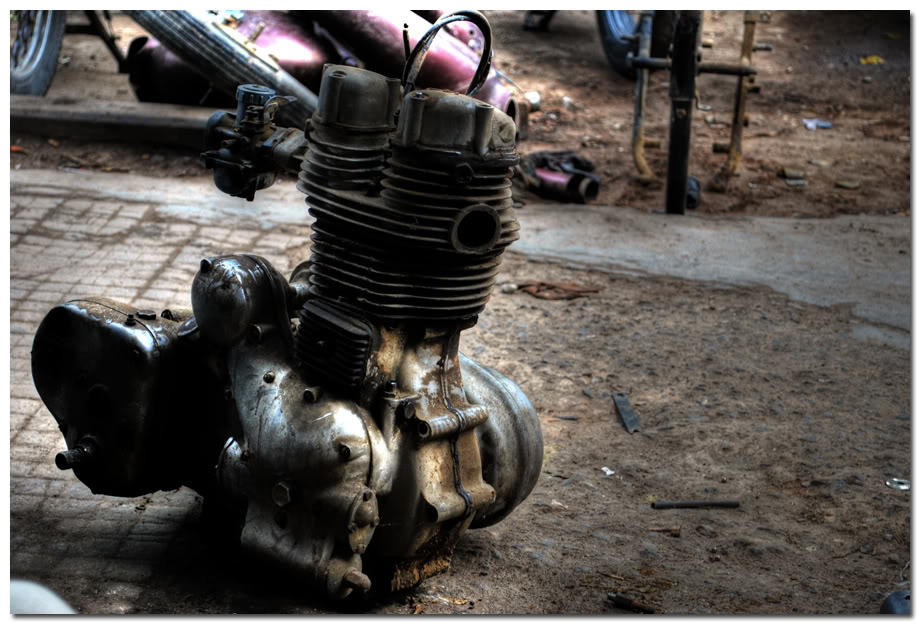 Did you see where I put that bolt?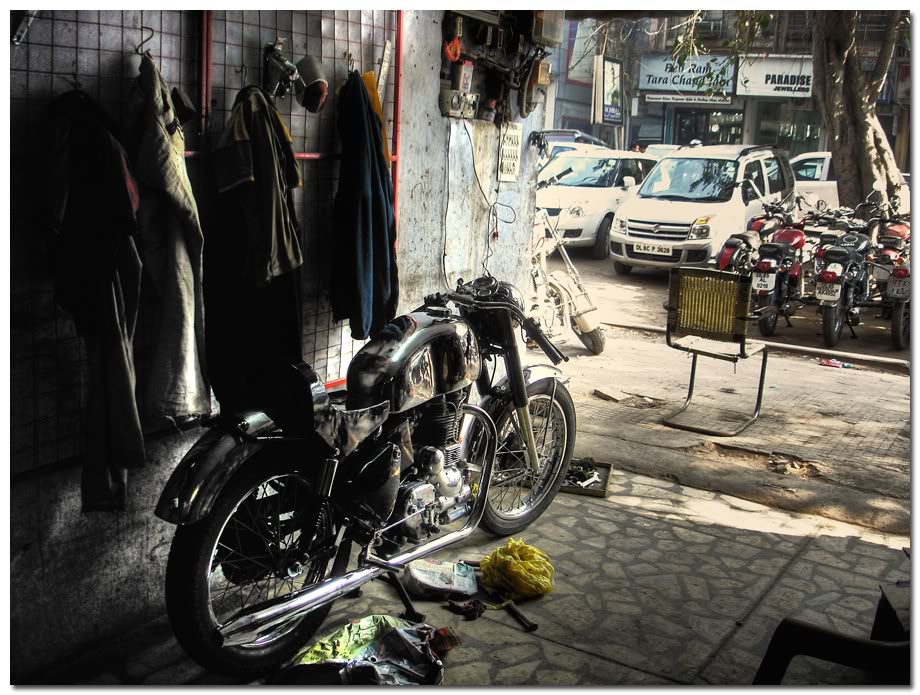 To look at the finished product it's hard to believe it's the same bike! Countless hours of cleaning, polishing and fabrication all paid off. From the custom tank/seat to the reverse megaphone exhaust and the clip-on bars this Cafe Racer has all the ingredients…now all they need is a road free of cows and pot holes to attempt a run at the ton!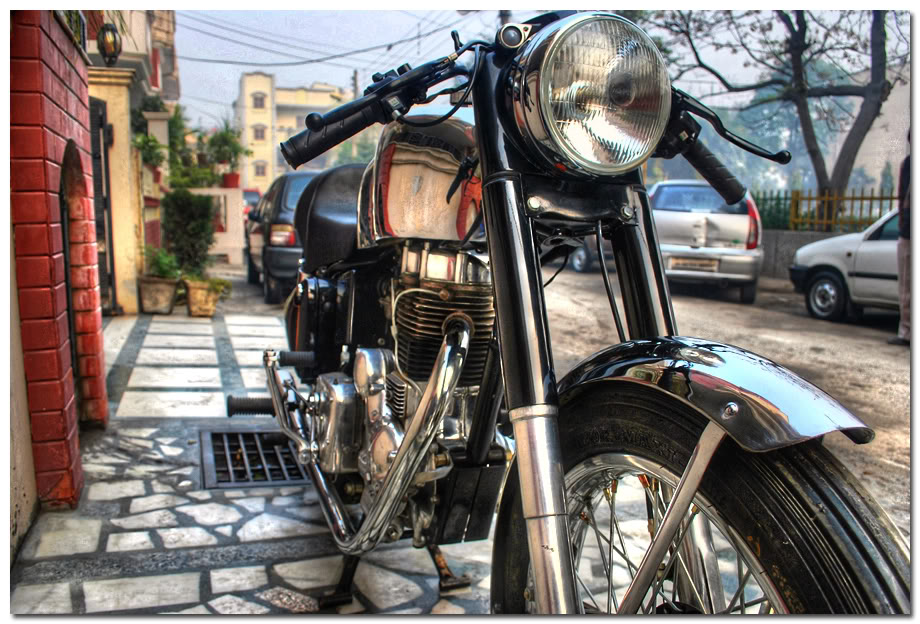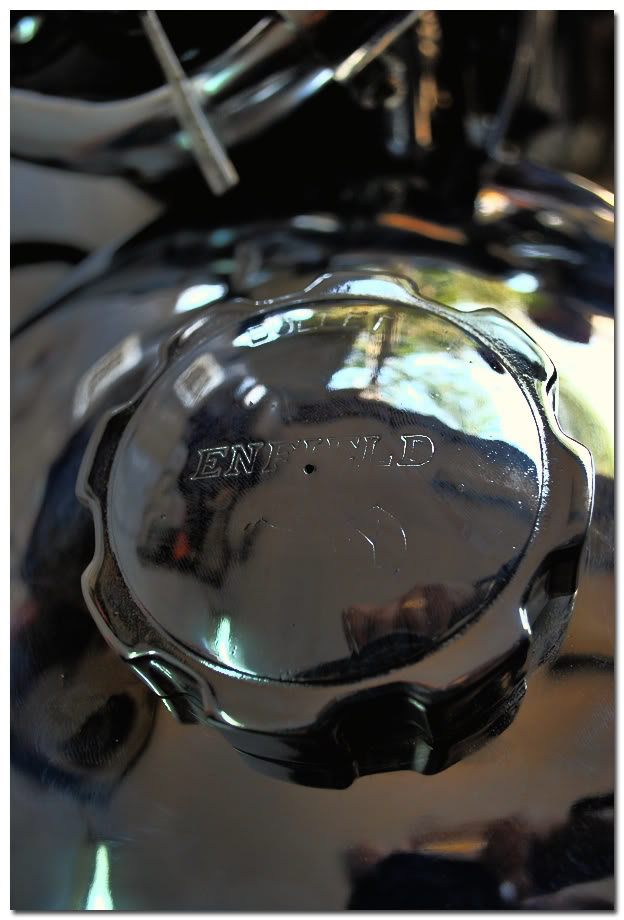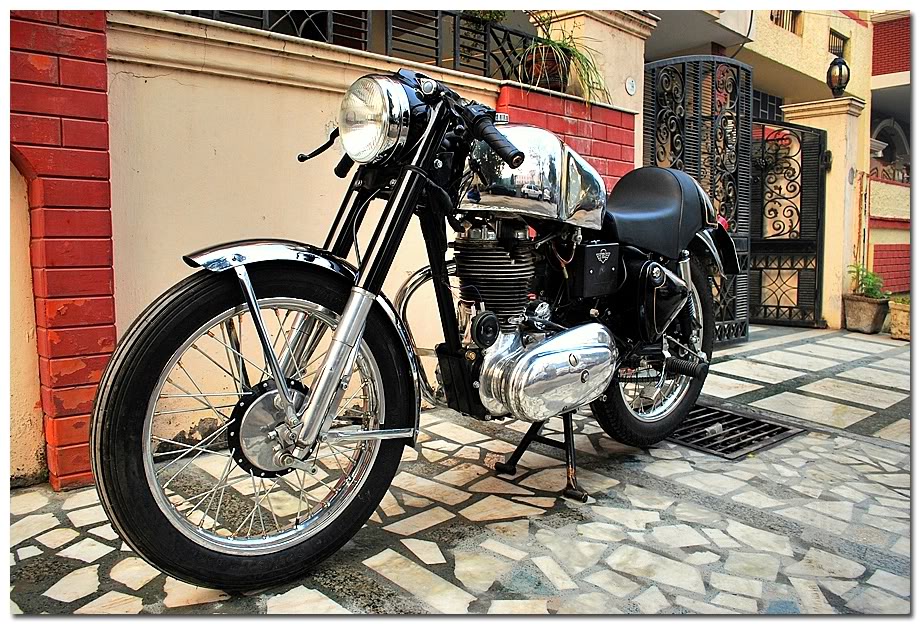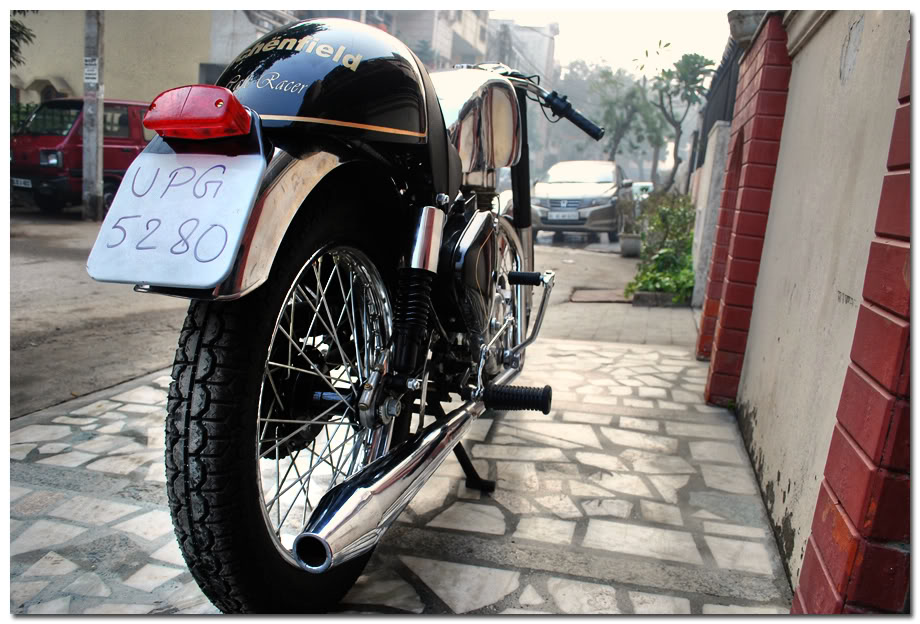 Love the Sharpie number plate!