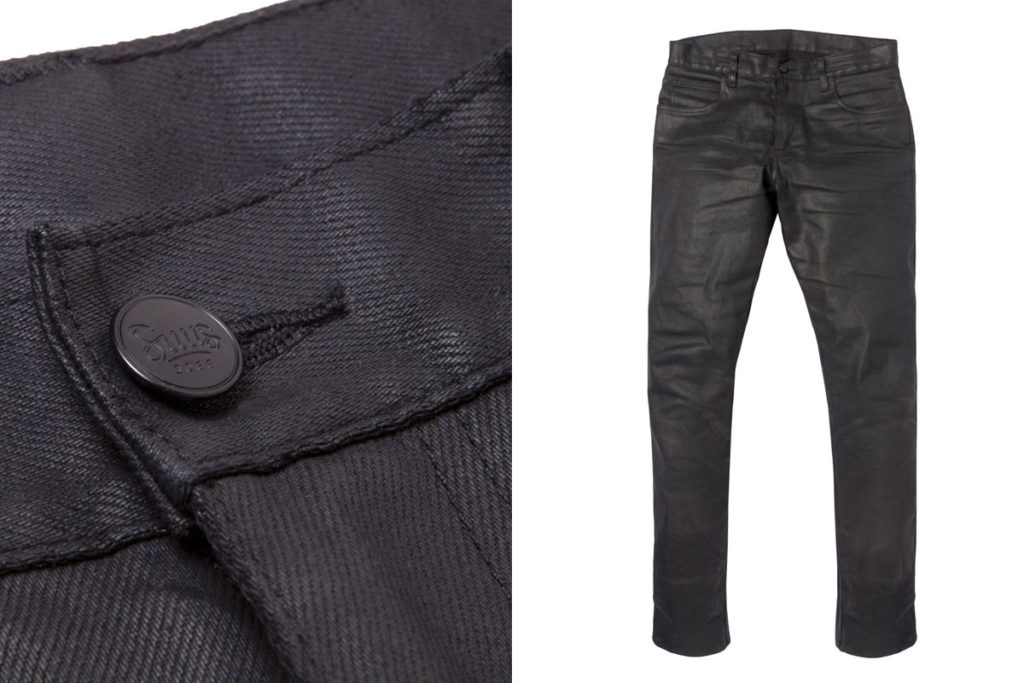 In layman's terms, UHMWPE is an ultra tough, abrasion resistant material that can be woven into other materials to create a super strong abrasion barrier. By combining UHMWPE with black 14oz denim Suus have been able to replicate a straight leg, single layer jean design that wears and stretches just like your favourite pair of Levis. The jeans coated exterior gives them the look of leather and creates a water resistant barrier that is also highly resistant to rubbing, tearing and can even withstand penetration from sharp objects (knife fight anyone?). Best of all, despite all their high-tech wizardry the 3066 Road Denim jeans don't require any special washing tricks and aren't affected by UV light in the same way Kevlar is.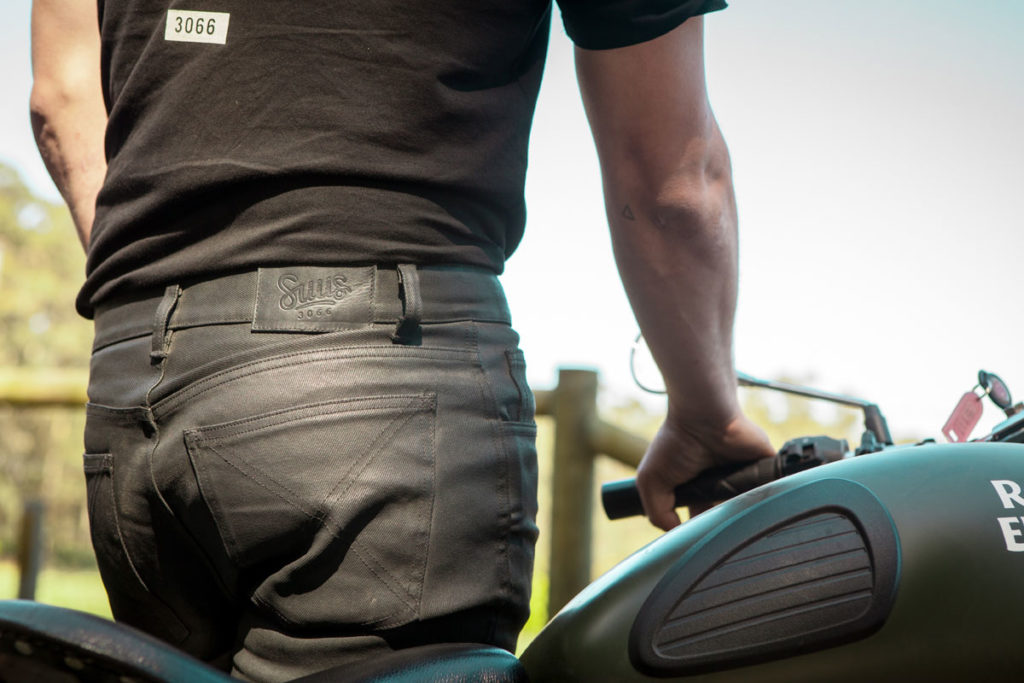 To compliment the jeans impressive performance Suus have been diligent in their design approach. The 3066 Road Denim jeans feature Suus branded buttons, a YKK heavy gauge zipper, a black leather waist panel and twin needle stitching. The 3066 Road Denim jeans from Suus are made right here in my hometown of Melbourne, Australia and are available now through their website.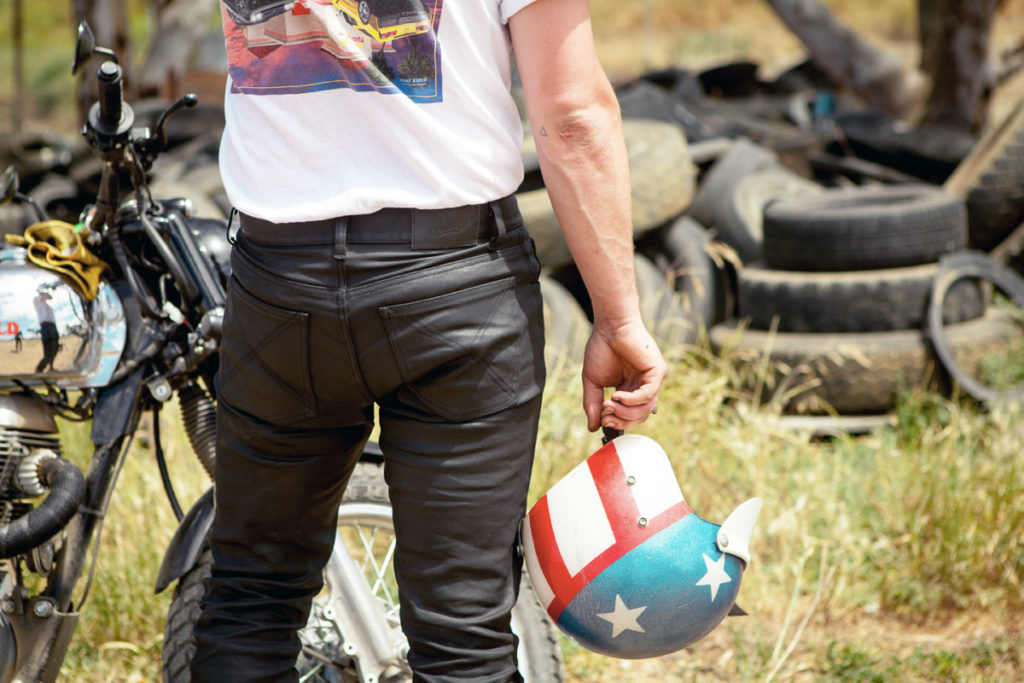 Kevlar's out, UHMWPE is in! What the hell is UHMWPE you ask? It's Ultra-high-molecular-weight polyethylene and it's the key ingredient in these new
motorcycle jeans
from Australian moto lifestyle outfit, Suus. Coined the '3066 Road Denim' these jeans are the brands first foray into protective legwear and they've gone all out to create an essential riding gear item that boasts great looks and high tech protection.