The reason the Schott Perfecto jacket looks like the original leather motorcycle jacket is because it IS the original leather motorcycle jacket. First designed in the 1920s (with the coin pocket added in the 50s) the Perfecto is the jacket Marlon Brando wore in the definitive motorcycle movie 'The Wild One', originating a look that has been synonymous with motorcycle cool for over 65 years.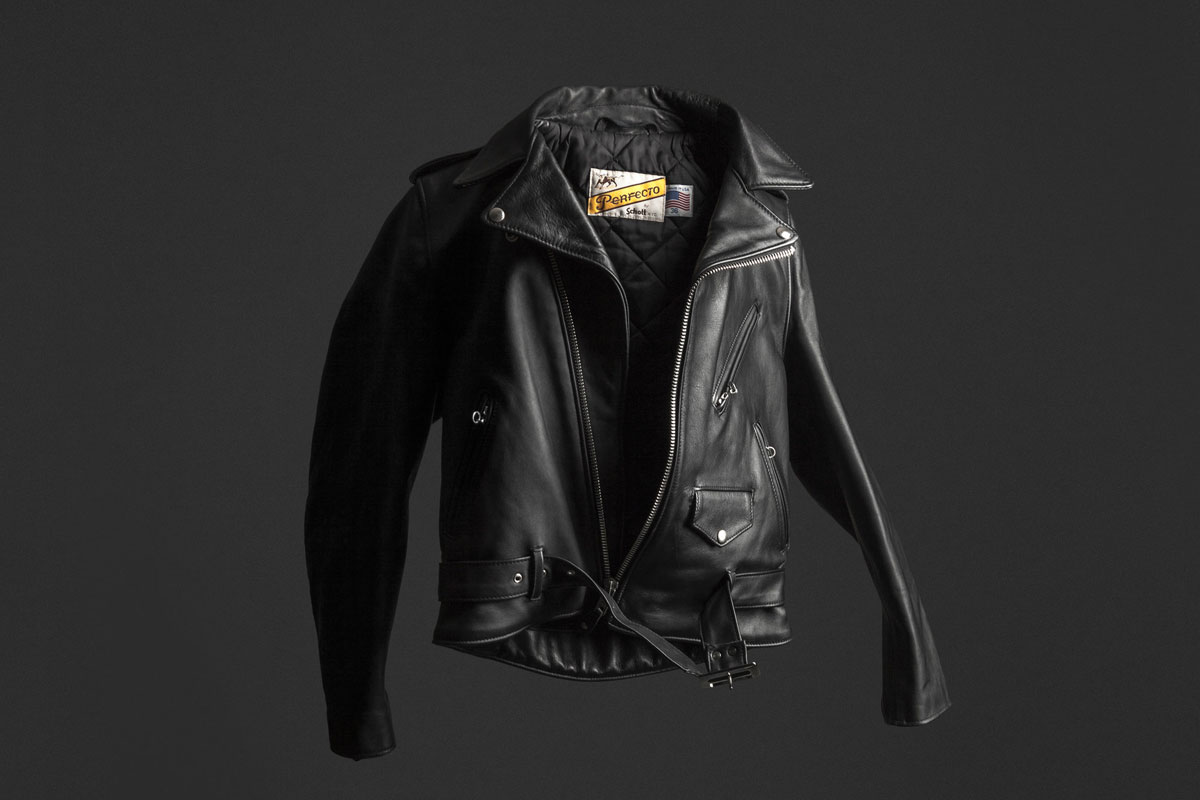 The impact of the Schott Perfecto reaches far beyond the motorcycling scene alone. The Perfecto became a cultural fashion icon synonymous with rebellion. Over the decade's countless movie stars and musicians have sported them as an expression of style and attitude. The king of rock and roll, Elvis Presley wore a Perfecto while riding his motorcycles and it was the jacket of choice for the Ramones. Other cultural icons who wore the Perfecto include James Dean, Slash and Bruce Springsteen.
Still made by the same company, still owned by the Schott family, the Perfecto is an icon of American manufacturing. The heavyweight cowhide leather of each jacket is drum dyed and hand-cut, with a fixed insulated lining. All the details that make the Perfecto a quality piece are here – bi-swing panels for movement, asymmetrical chest zipper and zippered cuffs for wind abatement, and the three outer pockets for just enough storage. Over the years Schott has also reimagined the original Perfecto using different leathers and cuts and occasionally release limited edition series.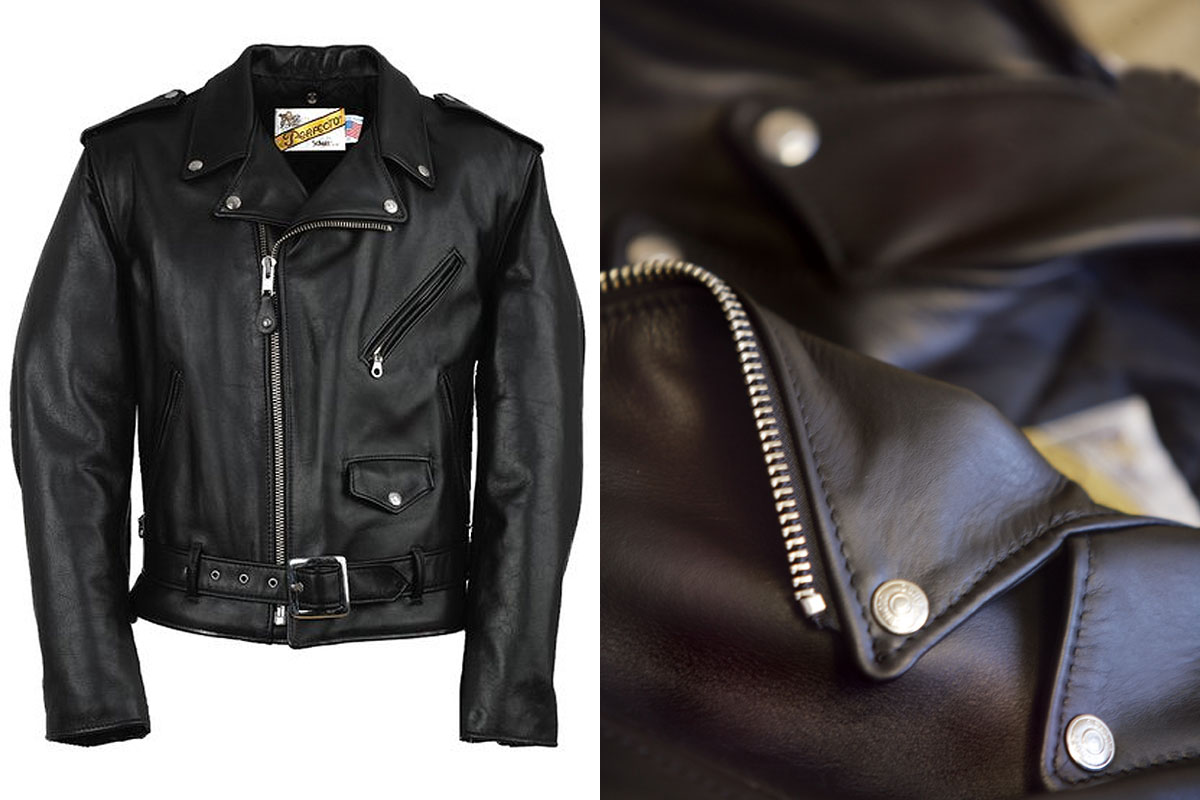 If you've ever considered owning a classic black leather jacket, this is the one to get. The weight of the leather, the nickel-plated brass hardware, heavyweight thread, handmade construction — the Schott Perfecto is the kind of riding gear that only gets better with age. And if history is any indicator, it'll still be the standard of cool 65 years down the road.