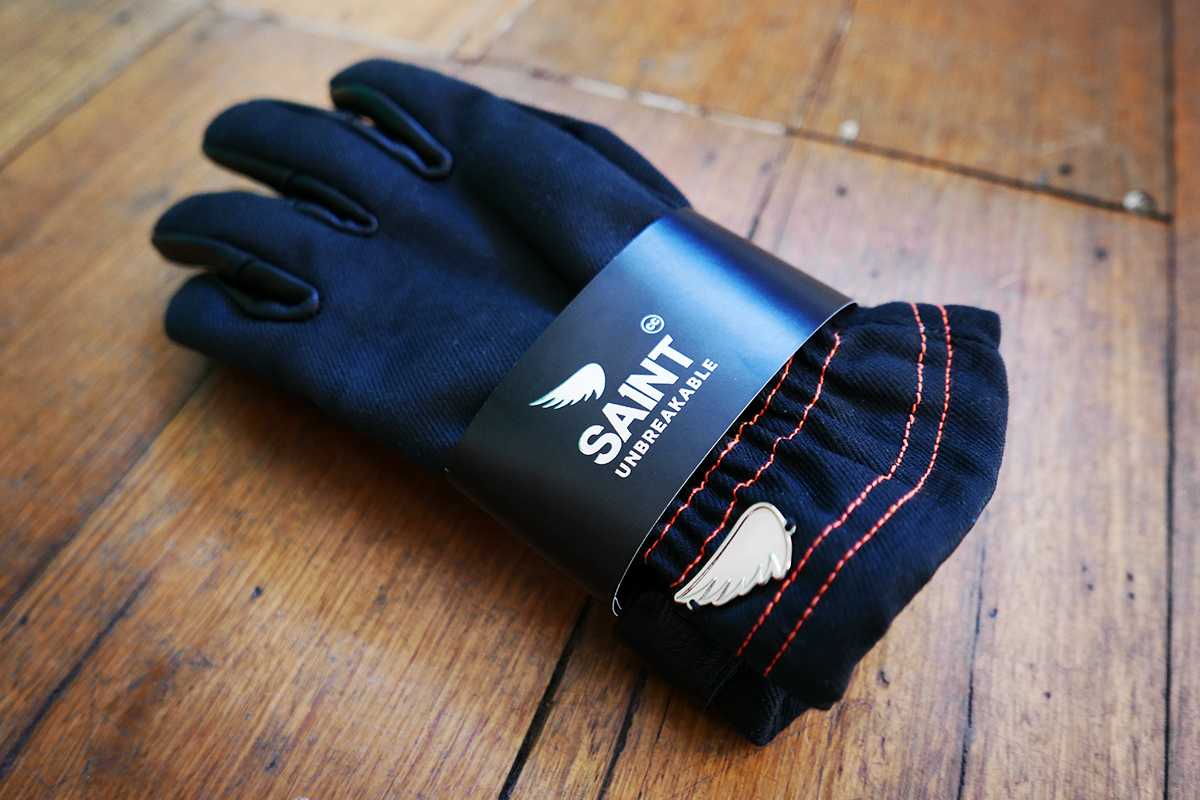 The Saint Unbreakable Denim Gloves use a 62% UHMPWE and 38% cotton blend to create what they refer to as Unbreakable 4.0 Denim. The denim, which covers the fingers, palm and back of the hand on their Unbreakable 4.0 Glove, is rated 133 times stronger than regular denim and can withstand 4 seconds of slide time, which equates to around 50m. Premium deerskin also covers the inner edges of the fingers and the inner thumb for improved dexterity without sacrificing protection.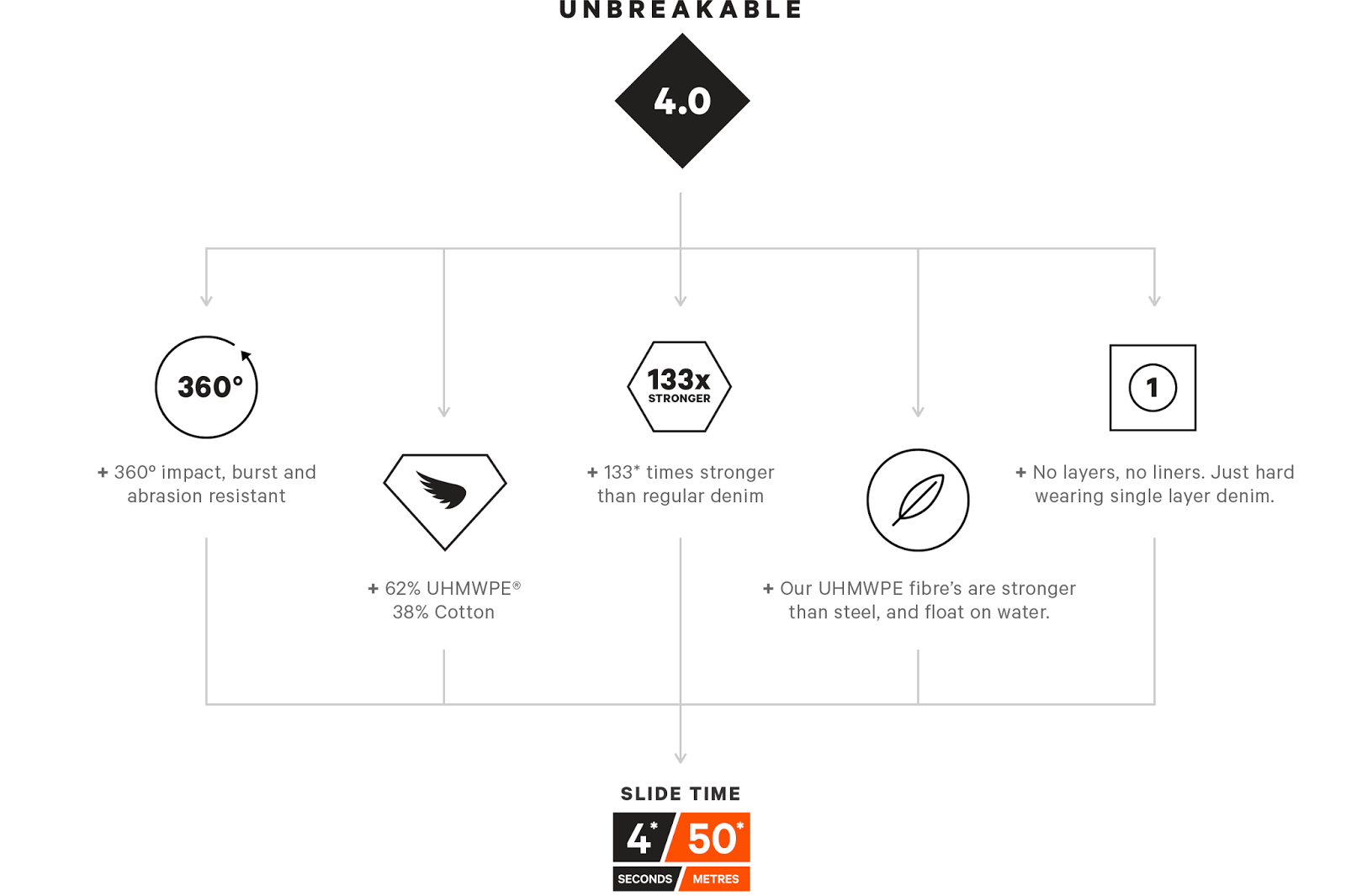 On the inside of the gloves, hands are kept warm thanks to an anti-bacterial, breathable wool lining. A double layer, reinforced palm offers additional protection in the high impact zone and the wrist is elasticated for a secure fit. The Unbreakable 4.0 Gloves come in 2 colourways of black with contrasting orange stitching or indigo with orange dyed deerskin leather.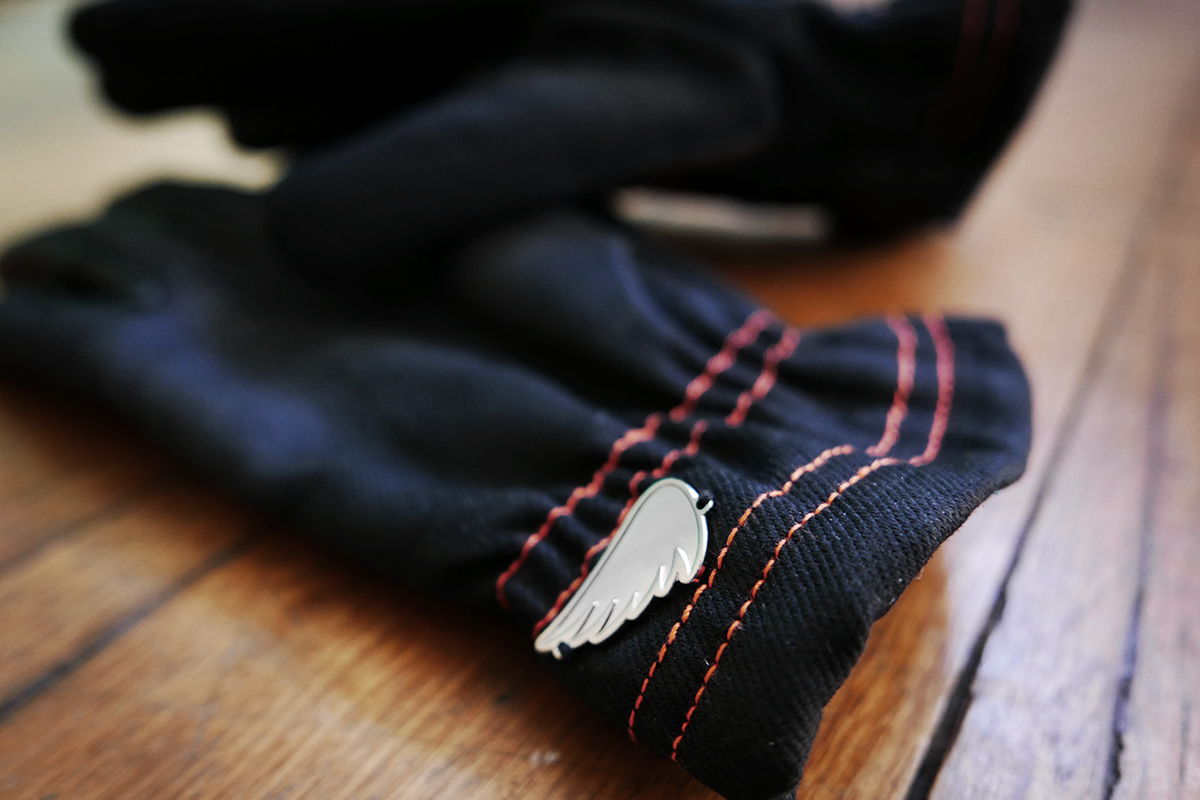 The crew at SA1NT continue to push the envelope with their range of high tech riding gear. Using game-changing materials and smart design they have turned the world of protective motorcycle apparel on its head and their latest product is no exception. Using the same denim/Dyneema blend utilised in the construction of their single layer jackets and jeans they have created the "Unbreakable Denim
Glove
".