REV'IT! has continued to еxраnd their Urban Lіnе of motorcycle jackets with the addition of the Stealth Hoody. Designed to blur the lines between streetwear and protective riding gear the Stеаlth Hооdy looks right at home both on and off the bike by utilising the latest in tech fabrics and body armour technology.
The Stealth Hoody is constructed using a poly/cotton stretch denim blend that provides excellent mobility and a slim, casual fit. Internally secured SeeSmart armour in the shoulders and elbows protect against hard knocks without adding excessive bulk to the jacket's outline. For additional safety REV'IT! have also integrated PWR abrasion-resistant layers to high impact areas and inconspicuous reflective strips at the back of each elbow. The Stealth Jacket can also accommodate an optional back protector thanks to a specially designed internal pouch.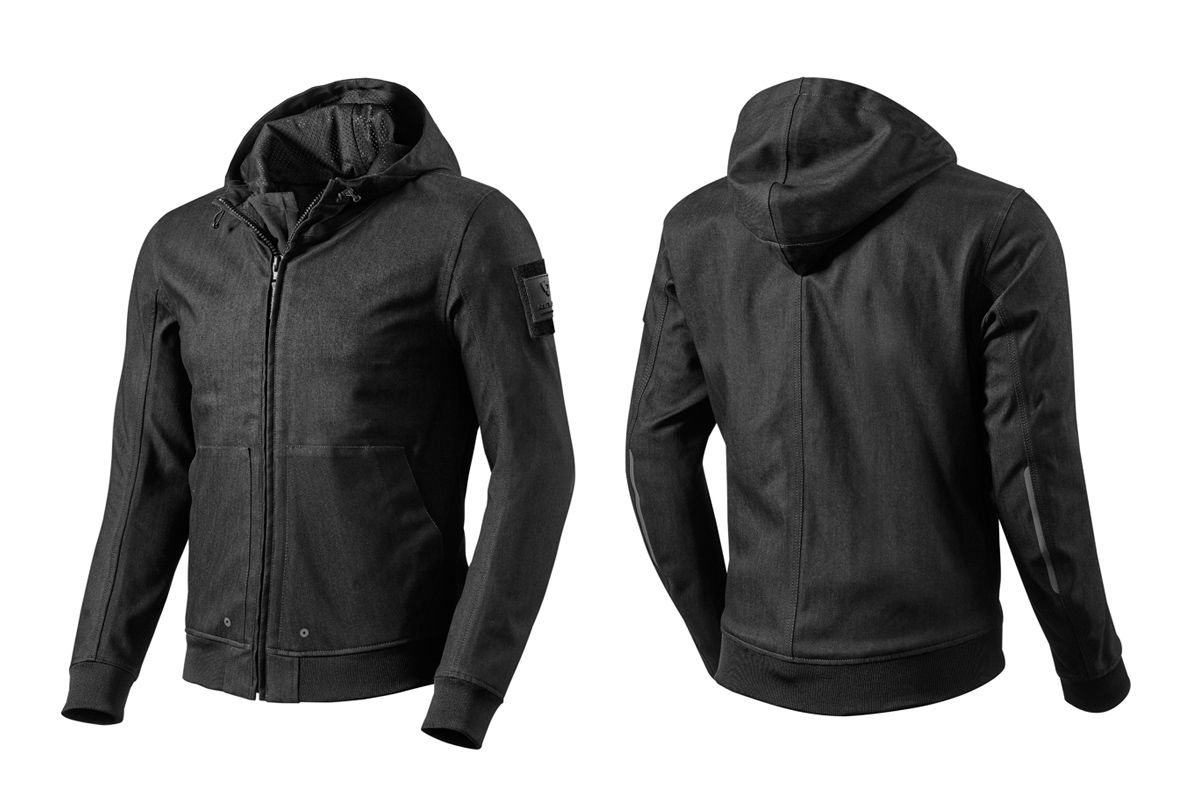 Helping to extend the jackets use beyond the drier seasons REV'IT! have utilised their patented Hуdrаtеx laminate to create a waterproof and wind-resistant outer layer. To prevent the jacket from slipping up it can also be secured using a zipper in the waistline that can be fastened to any REV'IT! pants or to their specially designed Sаfеwау belt. For comfort at higher speeds, the jacket's hood can be secured using a clever anchor button at the rear.
Available in black or a dark indigo blue the Stealth Hoody is a great option for riders looking for casual looks without compromising on protection.