Thanks to the pandemic the world's going crazy for face masks, but if you ride a motorcycle, there's another really good reason to cover up. As the northern hemisphere prepares for the onslaught of another winter riders will be looking for ways to beat the cold. Whether you wear a full face or open face helmet tube scarfs can make a huge difference to your level of comfort. Italian outfit Holy Freedom has been producing quality motorcyclist tube scarfs for years and has a wide range of designs and materials to suit any occasion.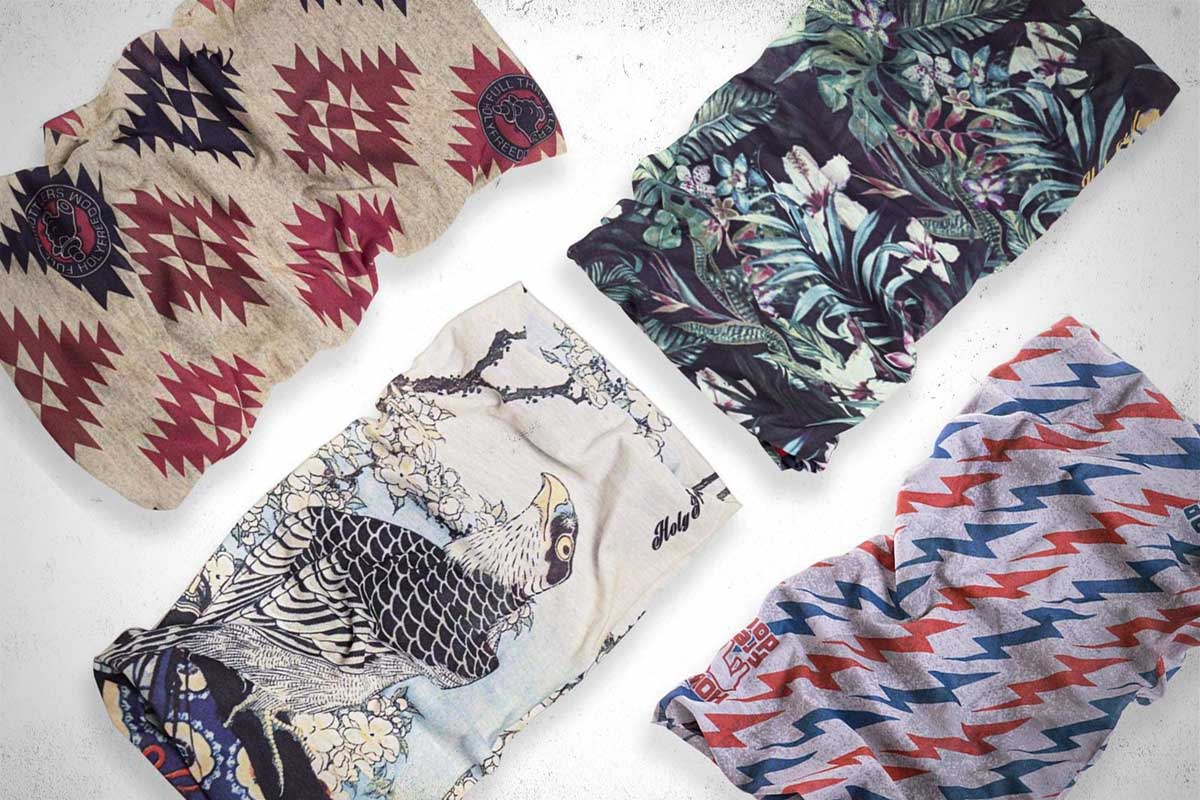 The benefits of tube scarfs for motorcyclists compared to regular scarfs or face masks are many. For starters, there's no risk of anything coming loose and flying off, or worse still, getting caught in a spinning object. Tube scarfs also offer increased coverage over their alternatives so their insulating benefits are superior. Tube scarfs can also be pulled up to cover the nose and mouth which can keep out the cold or dust and road debris.
An additional benefit of Holy Freedom tube scarfs is the multitude of different ways they can be worn. Due to the stretchy nature of the material used in their construction these tube scarfs can double as headbands, balaclavas, wristbands, hair ties and much more. Aside from these functional benefits Holy Freedom's tubular scarfs also come in a wide range of printed designs to suit your style. The range includes timeless arrow, check and lightning bolt patterns along with a series of bold illustrated designs.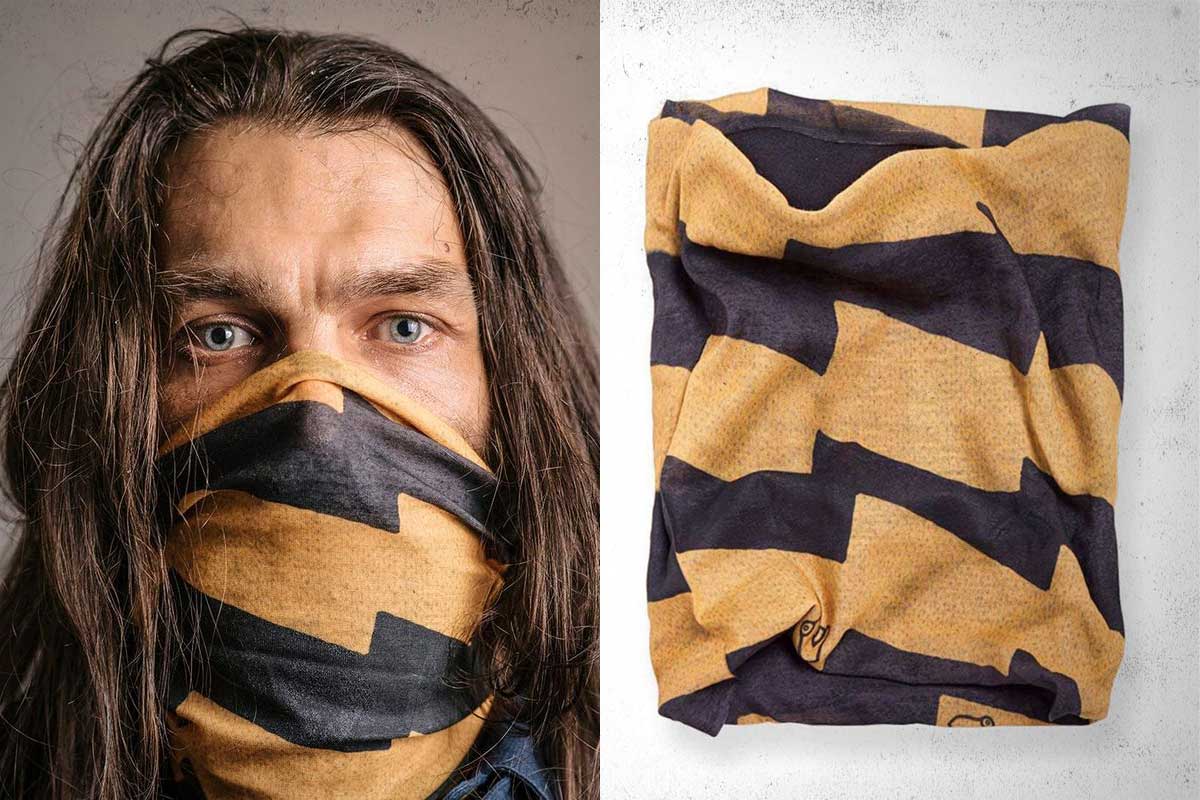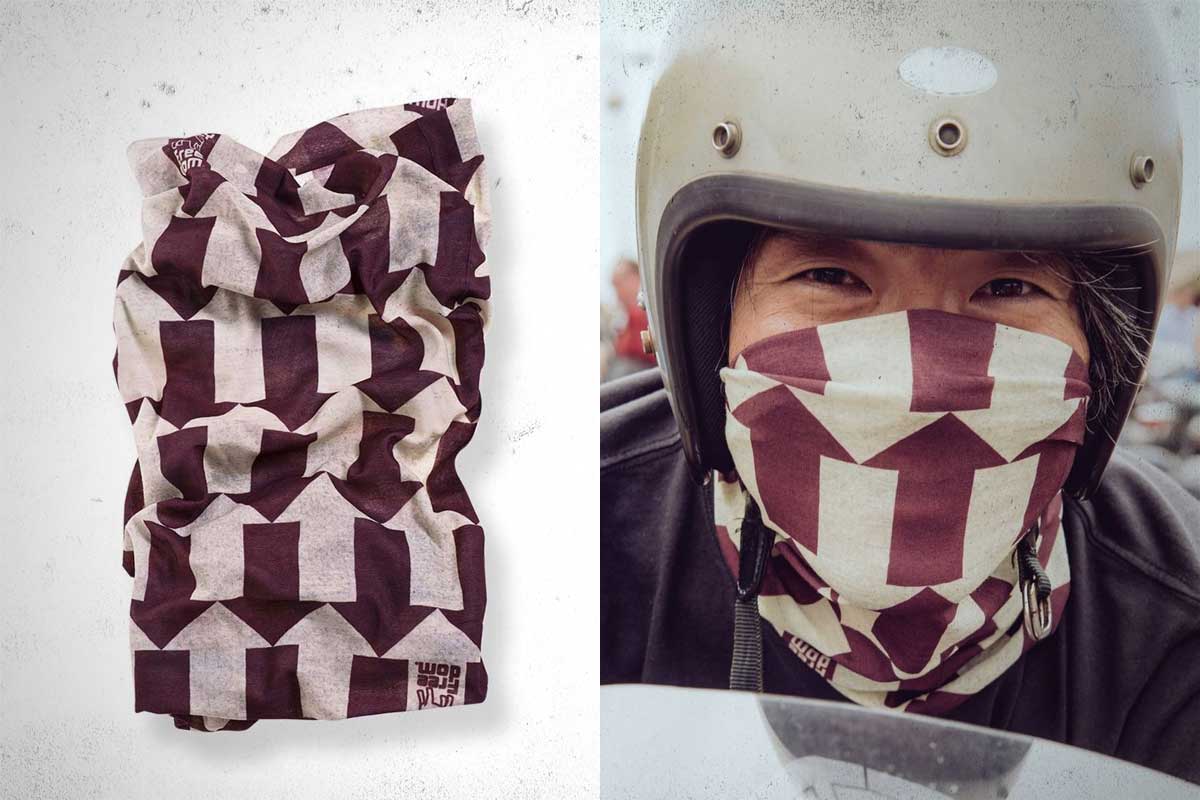 HOLY FREEDOM POLAR TUBE SCARFS
The Holy Freedom Polar range of tube scarfs are designed specifically for the coldest conditions. An outer layer of polyester micro-fibre functions as a wind barrier. Then to keep things toasty the inner surface of the Polar tube scarfs is covered in an insulating fleece-liner. The scarfs are sized at 24cm x 50cm so they can be tucked into the collar of a jacket to keep the wind at bay. For increased comfort, the Polar tube scarf is soft and fast-drying to quickly dispense with any sweat or water.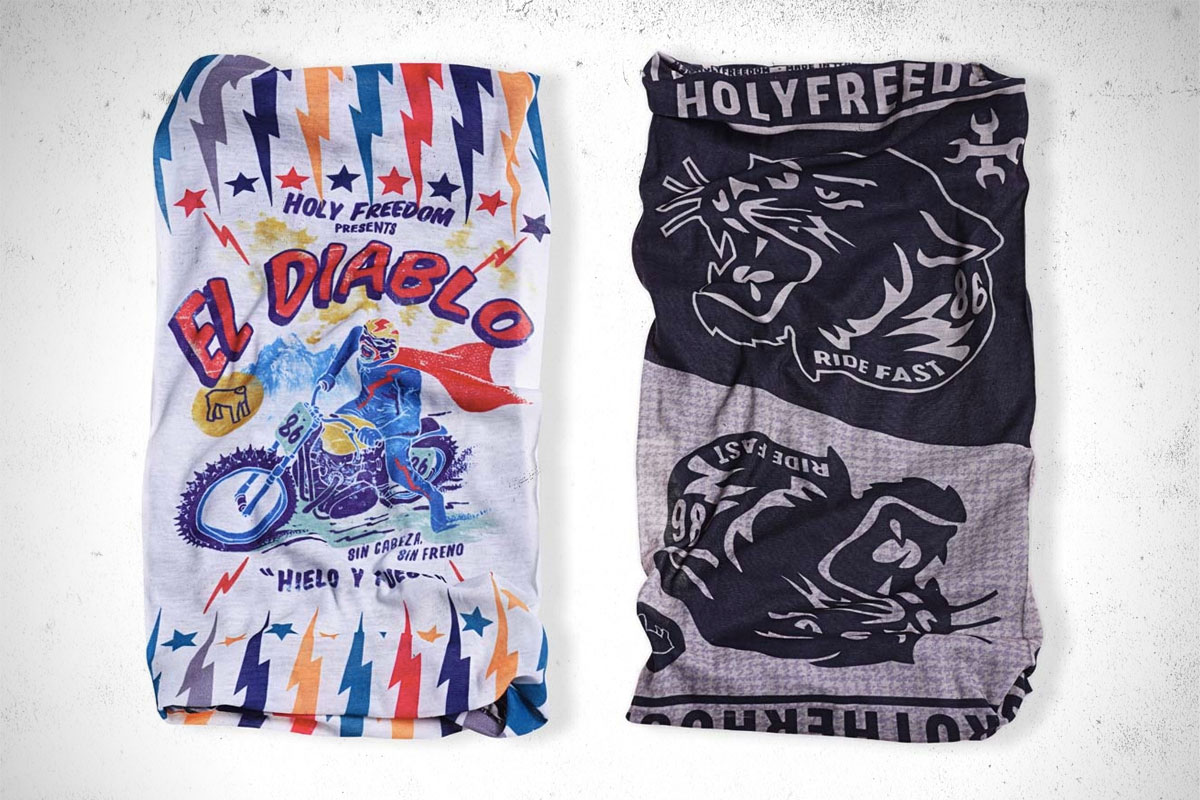 HOLY FREEDOM PRIMALOFT TUBE SCARFS
Primaloft is a synthetic microfiber with excellent thermal insulation properties. Originally developed for the United States Army it has the combined insulating benefits of both down and wool. Primaloft is able to retain body heat in all conditions, even when it's soaking wet.
The Holy Freedom Primaloft tube scarfs are a lighter weight alternative to the Polar range. Constructed without any seam to offer improved comfort and the benefit of increased elasticity for a multitude of fitment styles. An antibacterial treatment also means they'll stay smelling fresh for longer.
Tube scarfs can also be a great accessory for riding in warmer conditions too. Worn in summer they can protect against the sun, collect sweat and convert it to cooling air or simply keep out the dust. Holy Freedom also has a range of lighter weight, polyester tube scarfs for just such an occasion. You can find them all here.