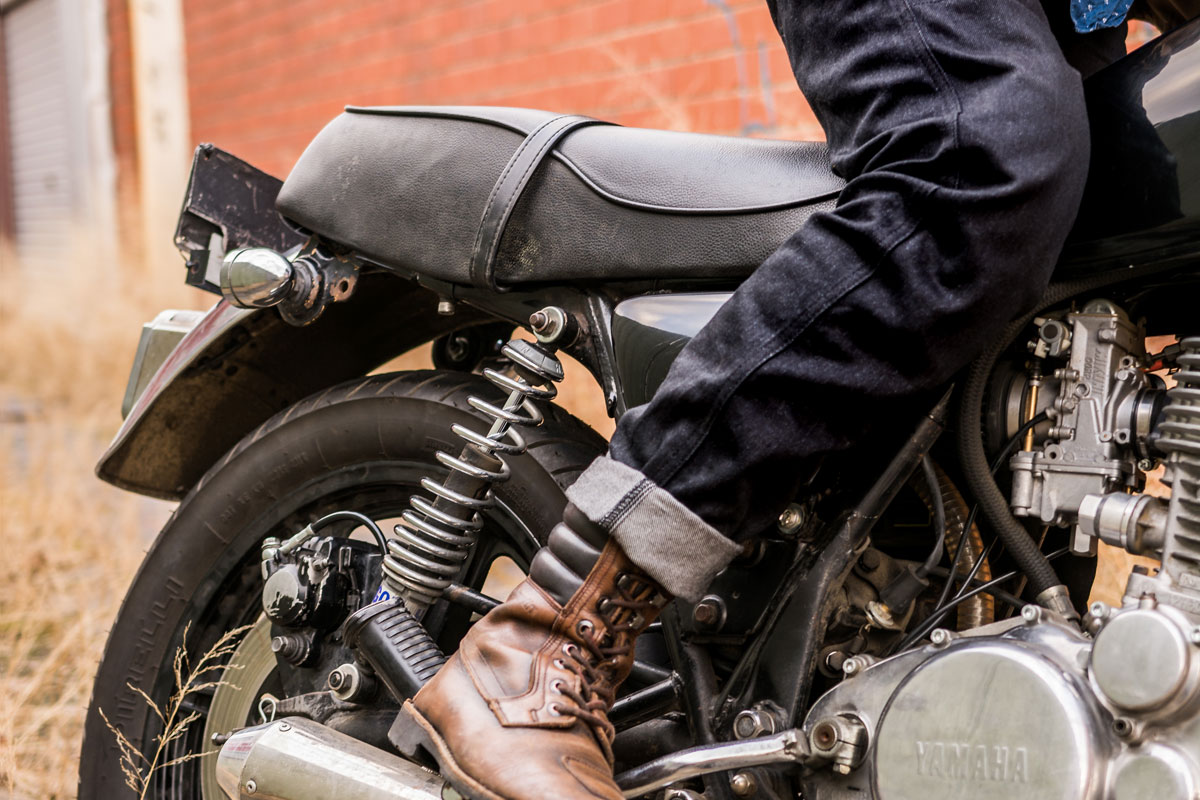 As far as appearances go, the Suus 3066's are some of the best looking on the market. The cut is skinny-but-not-deconstructed-coffee-skinny that looks modern and stylish enough without getting you kicked off a poker run. While other jeans produced by Suus come in different shades the premium armoured version is only available in one colour, Model T Ford black. In bright light, it's not true black, more of a very, very dark blue.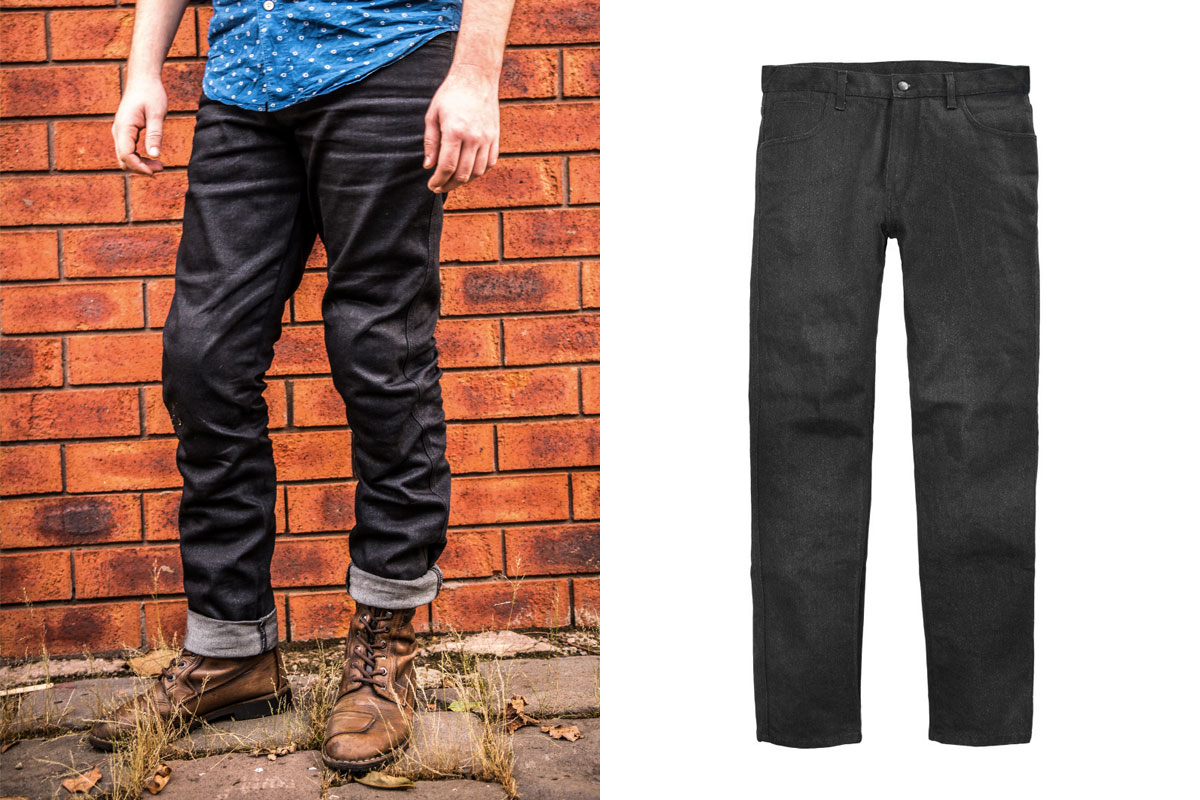 Where things have really gotten interesting with motorcycle jeans is on the materials front. The 3066's don't use kevlar to save your skin from the dreaded potato peeler. Instead, protection is woven into the denim itself, giving them all-round protection without the need for busy panelling that crisscrosses the last generation of jeans. So only one layer of fabric is needed – a godsend if you're riding in the summer heat.
The new material is called Armalith® and allows the 3066's to have a feel and look identical to high-quality denim. The new Dutch-designed material provides abrasion resistance for up to four seconds of butt-clenching slide time. That's up there with leather.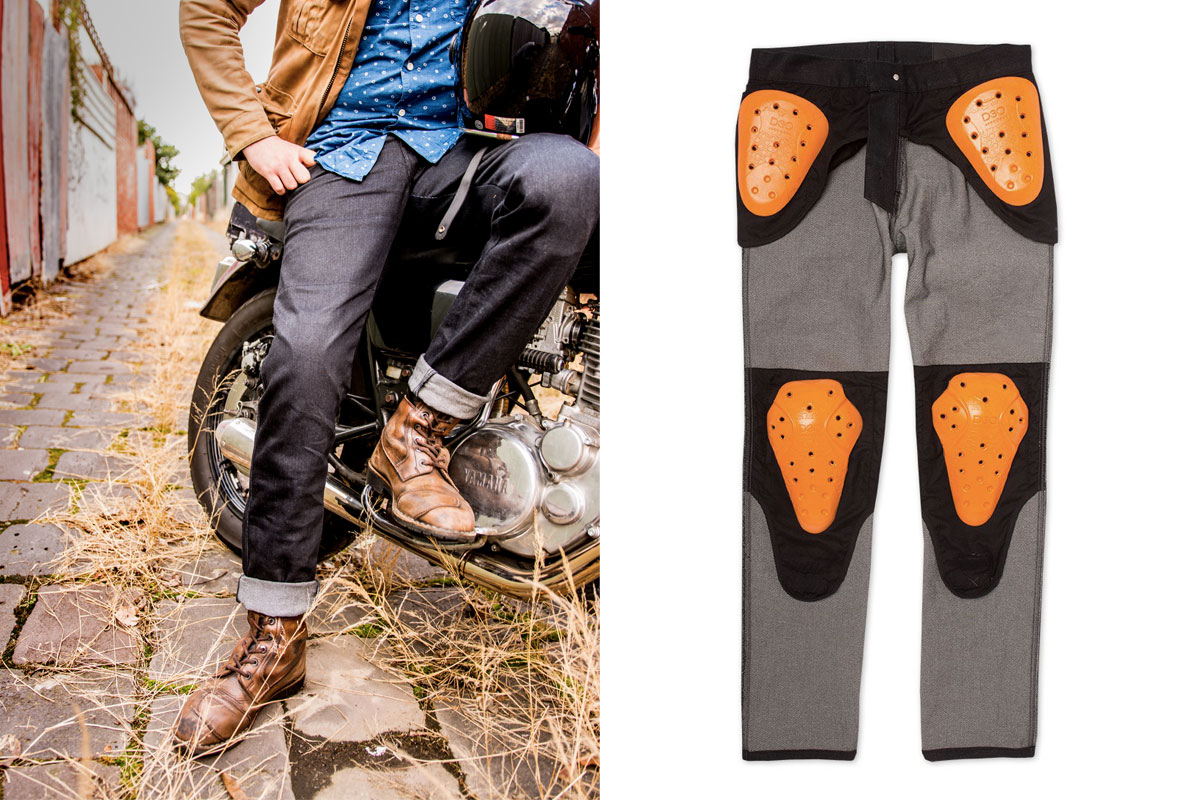 But my experiences of doing the ol' mid-ride impromptu bitumen horizontal tango has told me that surviving the slide is only half the challenge in walking away from an accident. The most painful injuries I've sustained in the past have been from impact, either hitting the road hard when going down or having a graceful slide rudely brought to a halt by a piece of roadside furniture. To that end, the 3066 jeans come with D30 armour in the hips and knees. Near-ubiquitous on the motorcycle market, the thin bright D30 orange pads use a combination of molecular technology and dark witchcraft to make the armour soft and pliable until it takes a blow – and then it stiffens.
The hip and knee armour sits neatly in pockets and doesn't shift around when wrangling a bike through a set of corners. And it's well placed too. One of the smarter things I've seen is the way Suus have constructed the knee pockets with strips of velcro at various heights, allowing you to position the armour in the correct place. It's a nice change for a stumpy-legged guy like me to not have the armour dangling uselessly around my shins.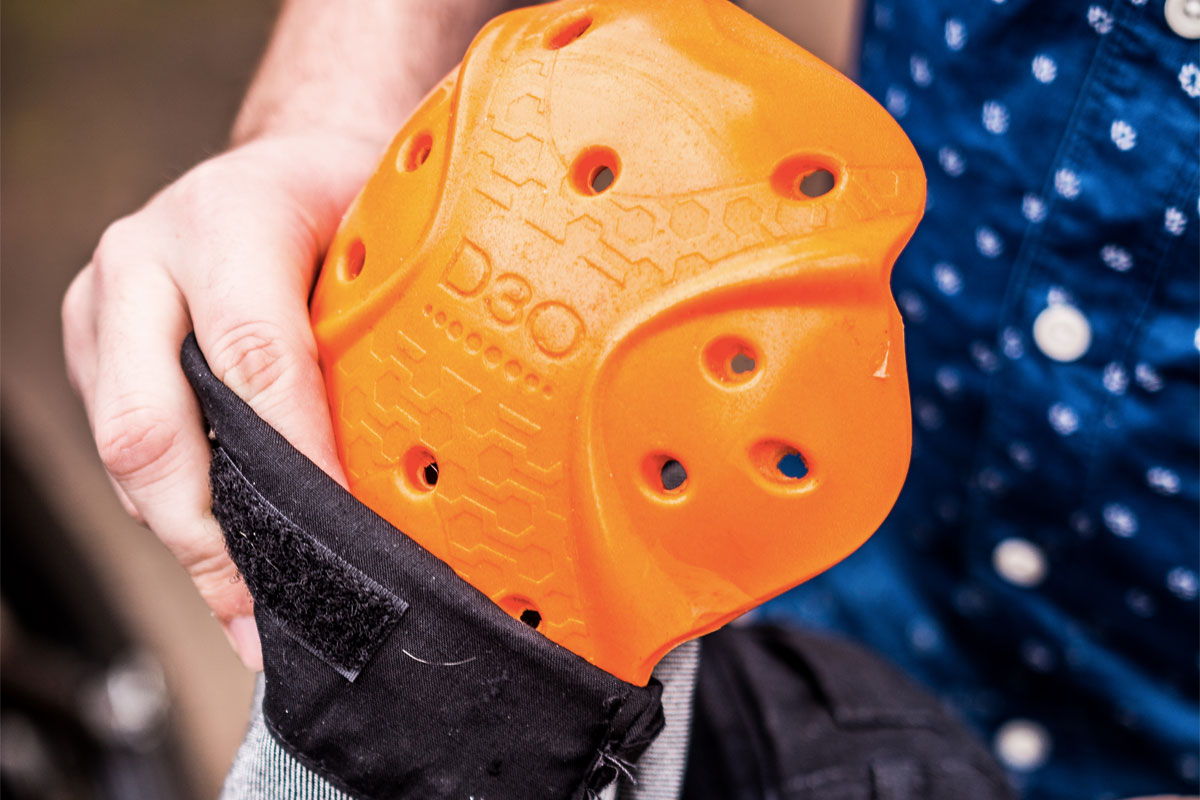 For the last few weeks I've been scratching and commuting in the 3066's and honestly, it's hard to find fault with them. They're damn comfortable, they look great, offer excellent protection and appear really well made, right here in inner-city Melbourne. I'm really struggling to find fault with them. There's no lairy accented stitching, no bizarre fitting issues and they have a solid, well-made feel about them. Even with the armour in it's hard to pick they're designed to be asphalt resistant – in all the photos here I'm wearing the knee and hip armour.
The other thing I can't complain about is the cost – the Suus 3066 Armoured Road Denim jeans come in at $420 Australian ($316 USD), including the D30 armour. While it's no small sum of money it's still cheaper than some competitors and realistically, you'll struggle to find a better looking, better built and more protective pair of motorcycle jeans to kick around in. Highly Recommended.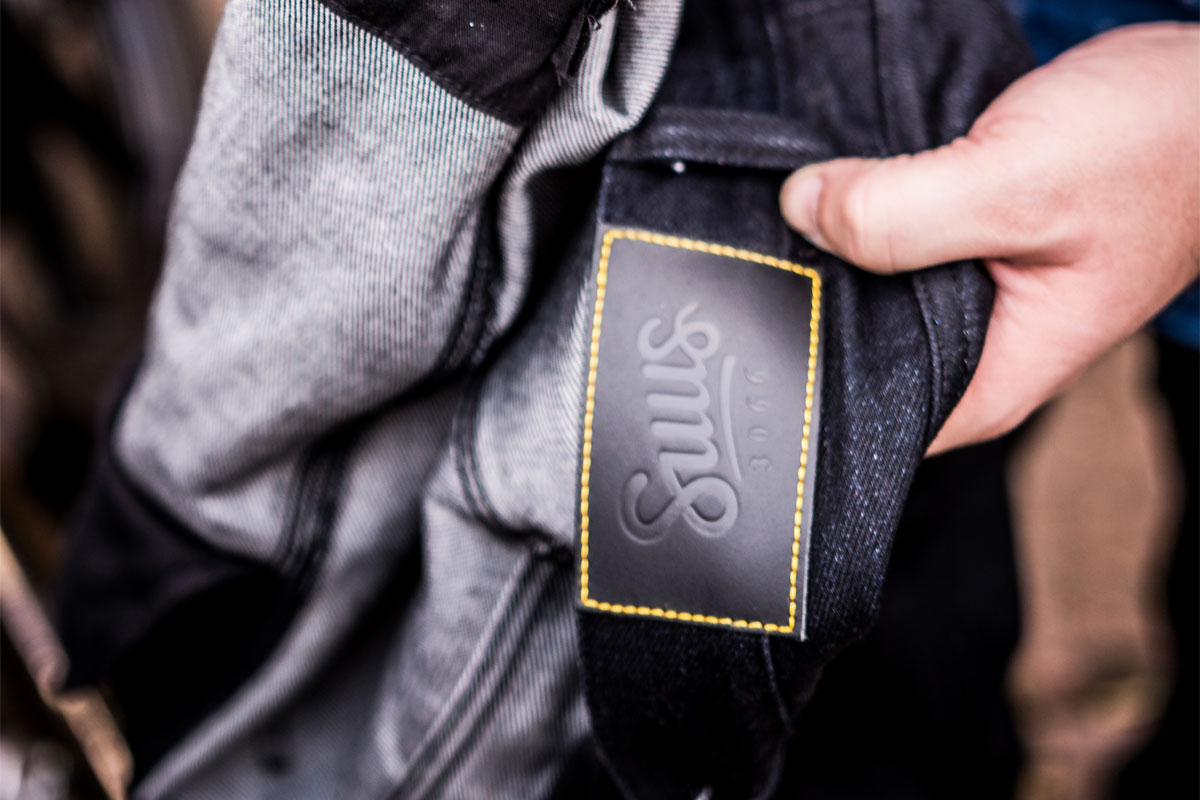 When I first went shopping for motorcycle denim I was mortified. I had only two colour choices – either bright blue or Bosnian militia camouflage. All of them looked like they were cut for my grandfather, with a saggy arse and stitched-down panels everywhere. Thankfully for motorcyclists, the market has changed in the last ten years and now there's some damn good looking protection available – as exemplified by Australian manufacturer Suus' new 3066 armoured road denim.