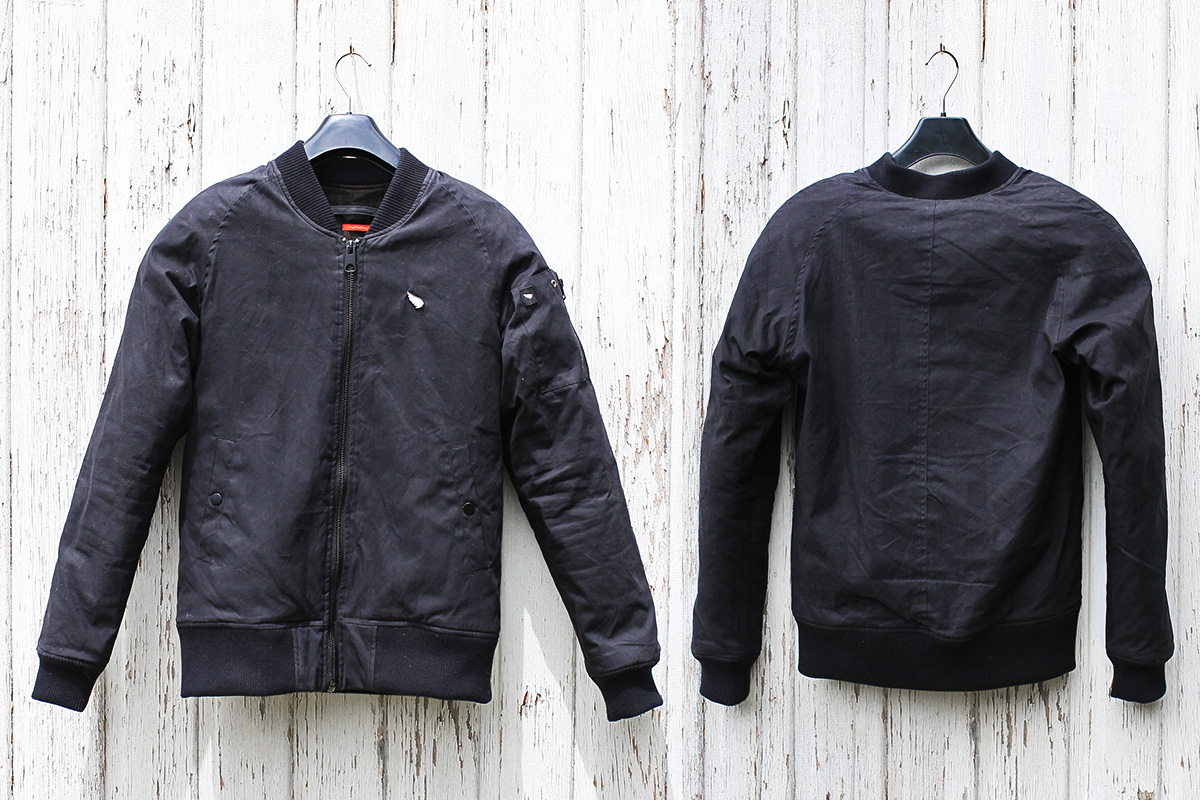 The Bomber jacket style has been around since the 1950's and was worn by US Air force and Navy pilots. The original Bomber cut is particularly short sitting just above the waist with thick wool cuffs, collar and waistband to help keep out the cold out. The jackets were also designed to be reversible with a hi-visibility orange liner, so pilots who had been in a crash could turn them inside out and be spotted from the air. The Saint 'Armoured Flight Jacket' is designed longer in the waist and arms so it sits right when you're on your bike. Instead of hi-vis polyester on the inside you'll find a soft insulated lining that makes it an ideal choice for cooler months and it has been designed to allow a jumper to be worn beneath it.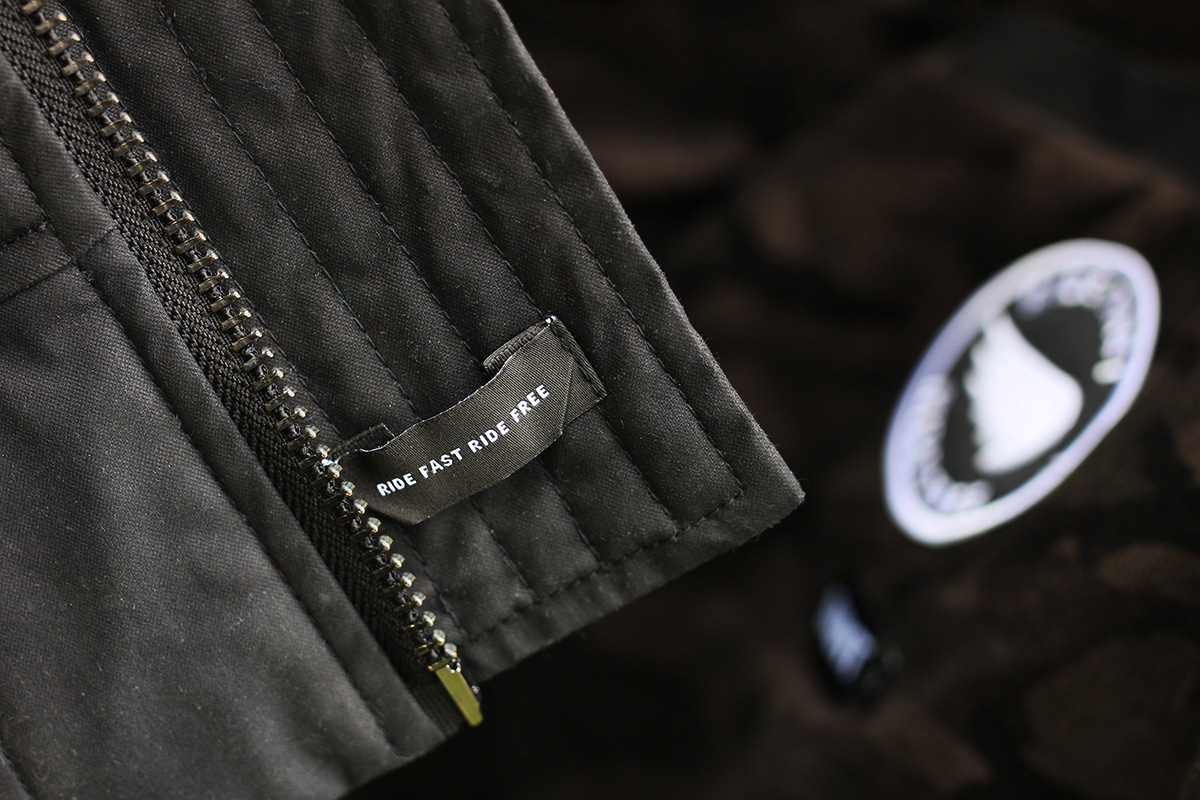 Saint released their first 'Armoured Flight Jacket' earlier this year and have just superseded their original design with this updated, all black version. Thanks to the jackets D30 armour it offers riders protection against hard knocks while the waxed cotton outer and its water resistant lining will do a decent job of keeping you dry. As with most wax coated clothing the outside marks easily, but this can generally be remedied by wiping it down with a wet cloth. Rather than a fluro liner there's a dark camo print on a soft cotton that's similar to corduroy and there's two inner breast pockets. On the outside the side pockets secure with a button so I'd keep valuables out of them and there's also a pocket on the left shoulder.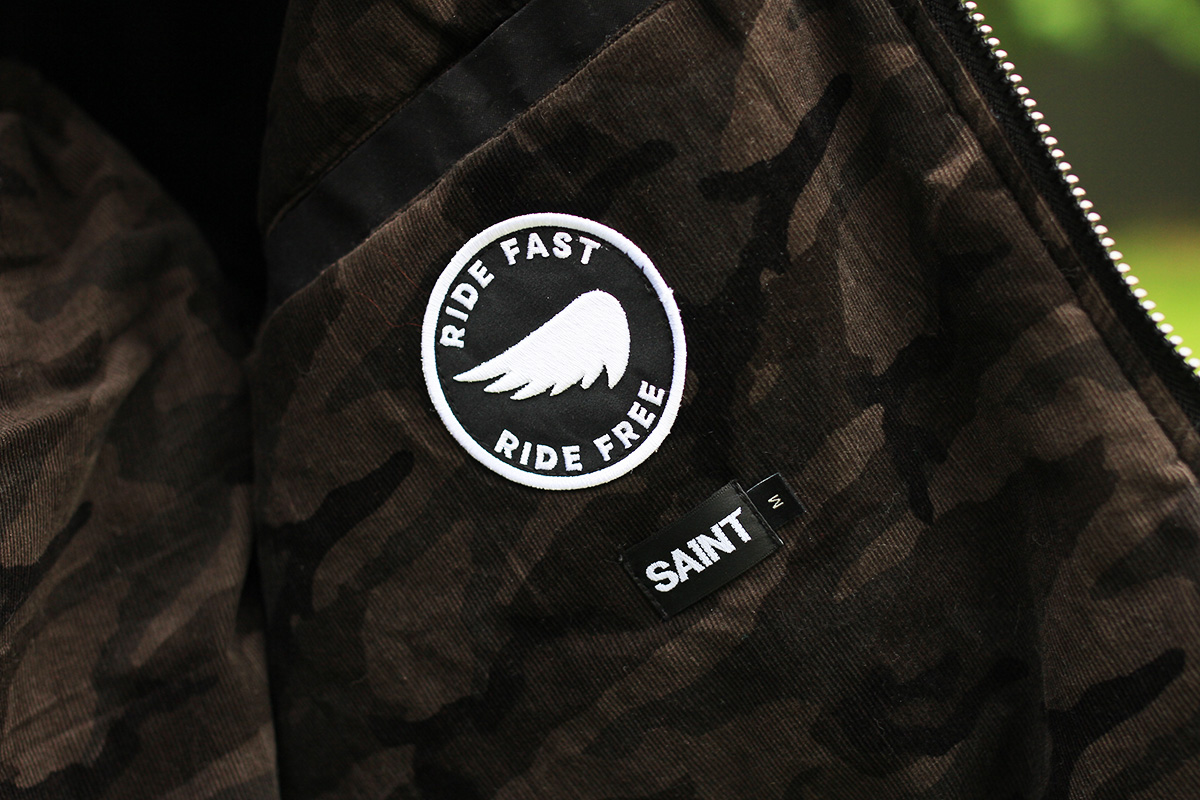 Unlike their jeans the Armoured Flight Jacket lacks the extreme abrasion benefits of Kevlar and Dyneema, instead they've opted for armour in high impact areas. The 2 shoulder, 2 elbow and single back protector fit snugly into pockets inside the jacket and can be removed/installed in a matter of seconds. One of my favourite things about D30 is how little it affects the exterior appearance of riding gear and the Saint Armoured Flight Jacket is no exception. The back and elbow armour is almost undetectable when the jacket is being worn, but the shoulders do bulge slightly, something that would be very hard to overcome with a jacket of this cut. Best of all the armour is included in the price of the jacket unlike some of its competitors products that necessitate spending more to get the full safety benefits.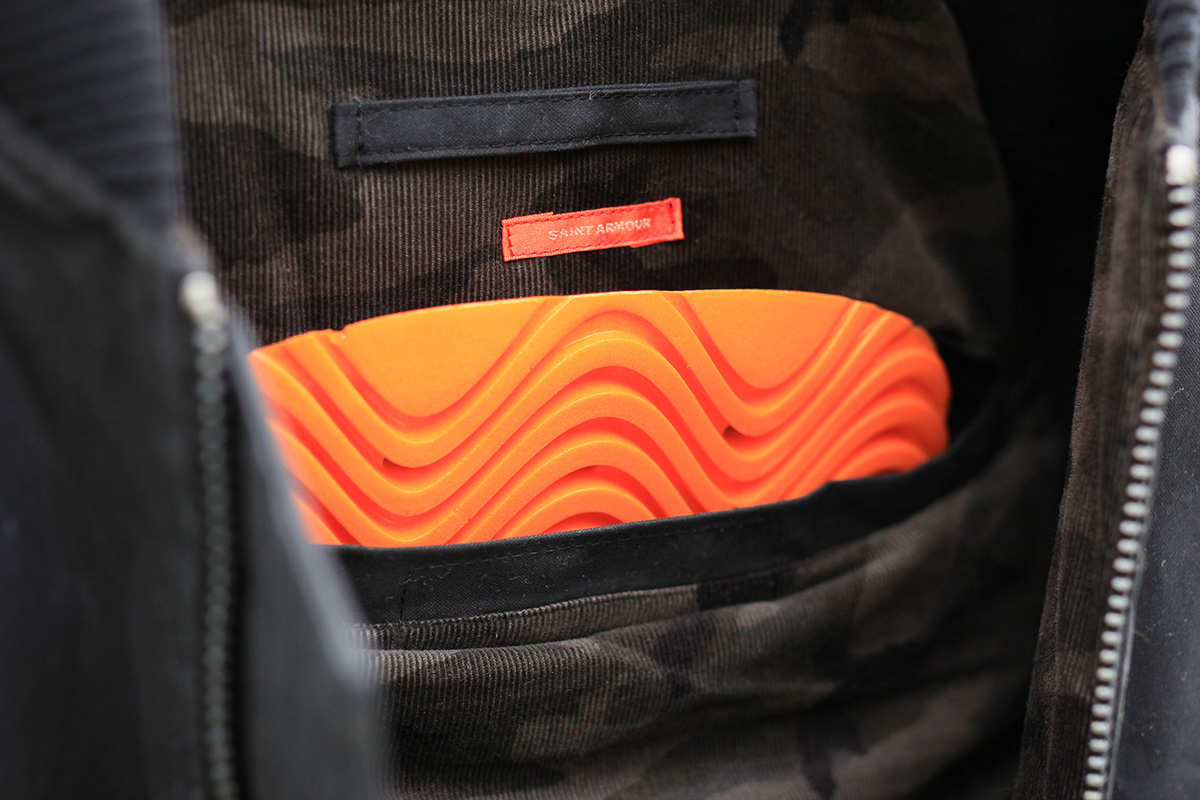 Price wise the Saint Armoured Flight Jacket sits in a similar territory to leather jacket alternatives. While some people will always lean towards leather over these less abrasion resistant materials, this is a jacket for those who are looking for something different. Saint pride themselves in producing great looking, unique gear and the Armoured Flight Jacket certainly fit that bill.
THE BAD:
Outer marks easily
Premium price tag
THE GOOD:
Great looking, unique design
Comes with full set of D30 armour
Lightweight yet warm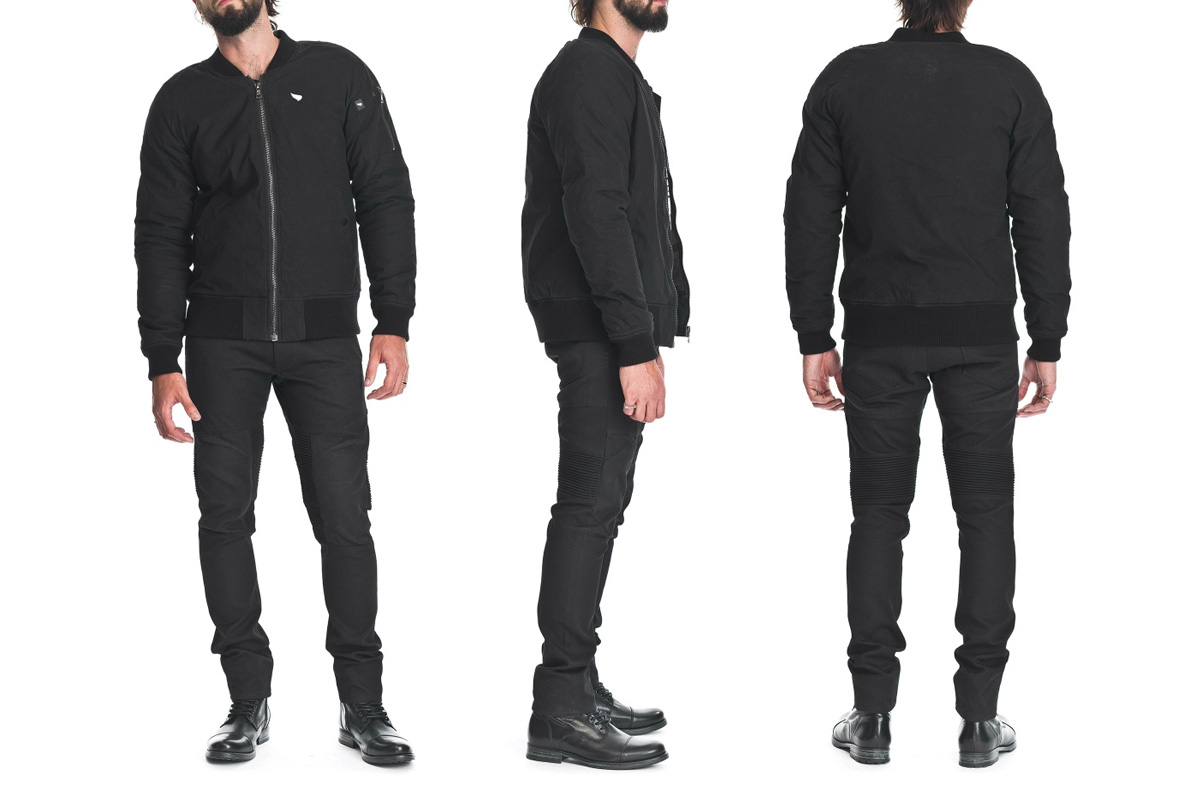 Bomber jackets are all the rage and it seems that most streetwear fashion labels now offer their own interpretation of the classic US Air force cut. I'm a big fan of Bombers and have been wearing Alpha Industries original MA-1 style jackets for years, so when I saw that Saint had created their own Bomber style
motorcycle jacket
designed for riders I knew I'd have to give one a try.