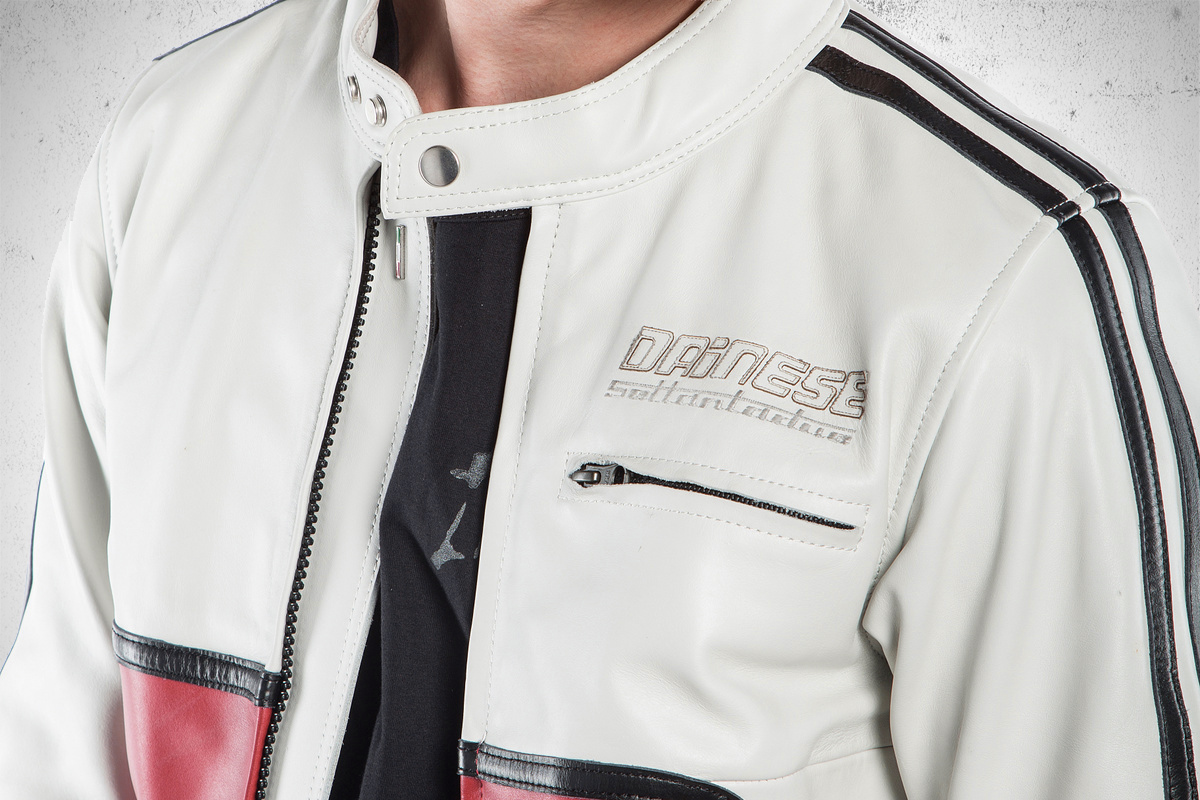 With a design influenced directly by the first racing suit Dainese ever produced, the Toga, the Settantadue Toga72 jacket oozes 1970s style. Racing stripe details dominate the jacket's design with classic twin stripes running the length of each arm. Other retro design details include a ribbed and elasticated lower back and elbow panels that add to the jackets retro aesthetic. The jacket is available in either bold red and white livery, like the original racing suit, or all black for the more discerning rider.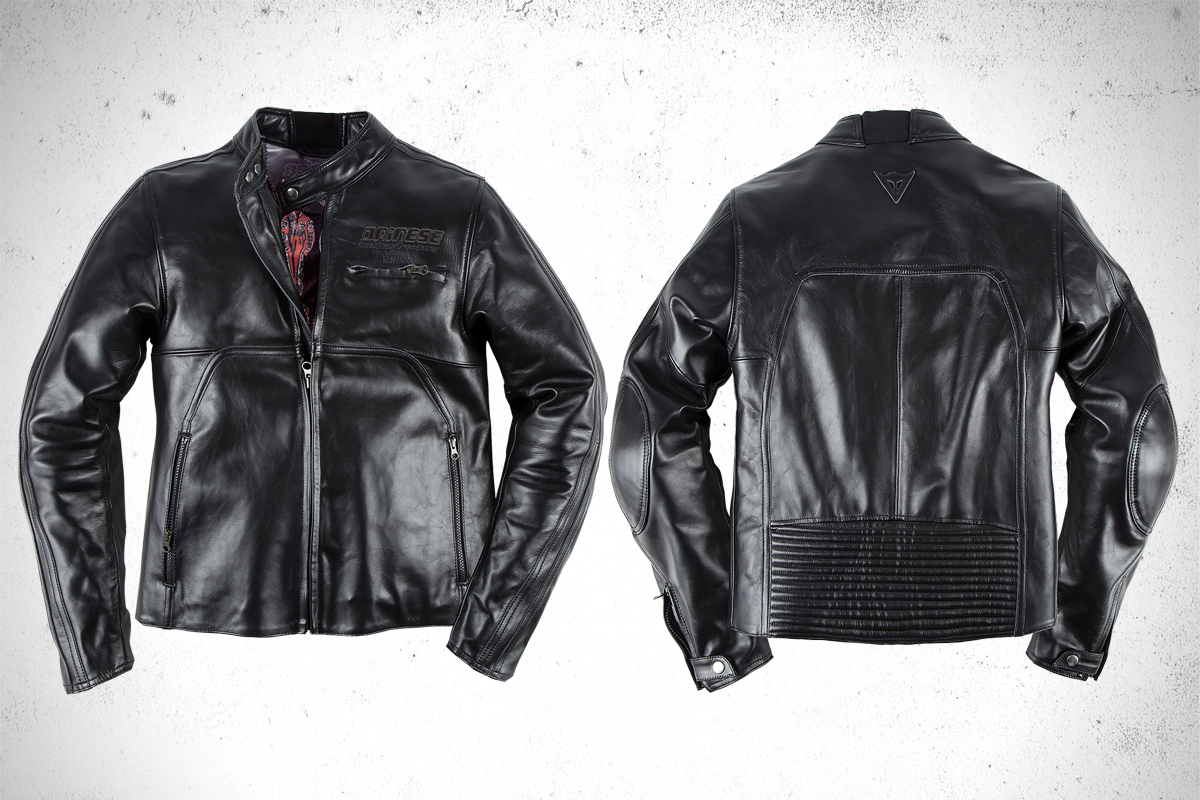 Despite its 1970s styling, the Toga72 is constructed using modern techniques to ensure rider safety. Double stitched seams, Pro-Armor elbow and shoulder protection and thick Sol Cowhide leather combine to create a jacket that is EN 1621.1 standards approved. The jacket's chest, outer pockets and sleeves fasten with Vislon zippers while its collar and sleeves secure with 2 position button clasps. For riders seeking more protection the jacket also features a back pocket for optional G1 or G2 Dainese protector armour and internal waist connectors to secure the jacket to riding pants.
As with most products in the Dainese riding gear range branding has been kept to a minimum with a single chest logo and the iconic Dainese emblem on the rear. Finally, hidden away on the inside of the jacket is one more hat tip to Dainese's racing past. The Toga72's printed cotton lining is emblazoned with illustrations of other classic racing suits from Dainese's past.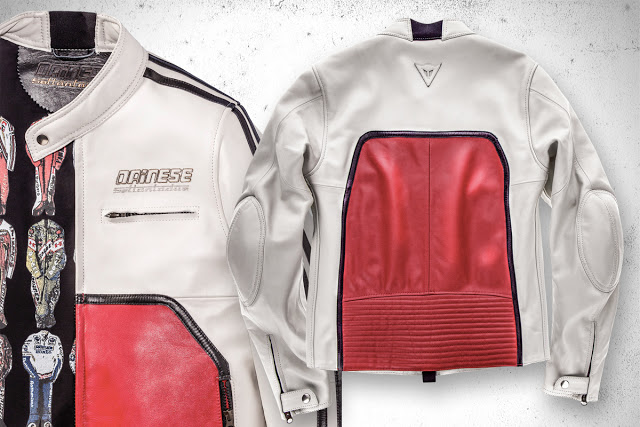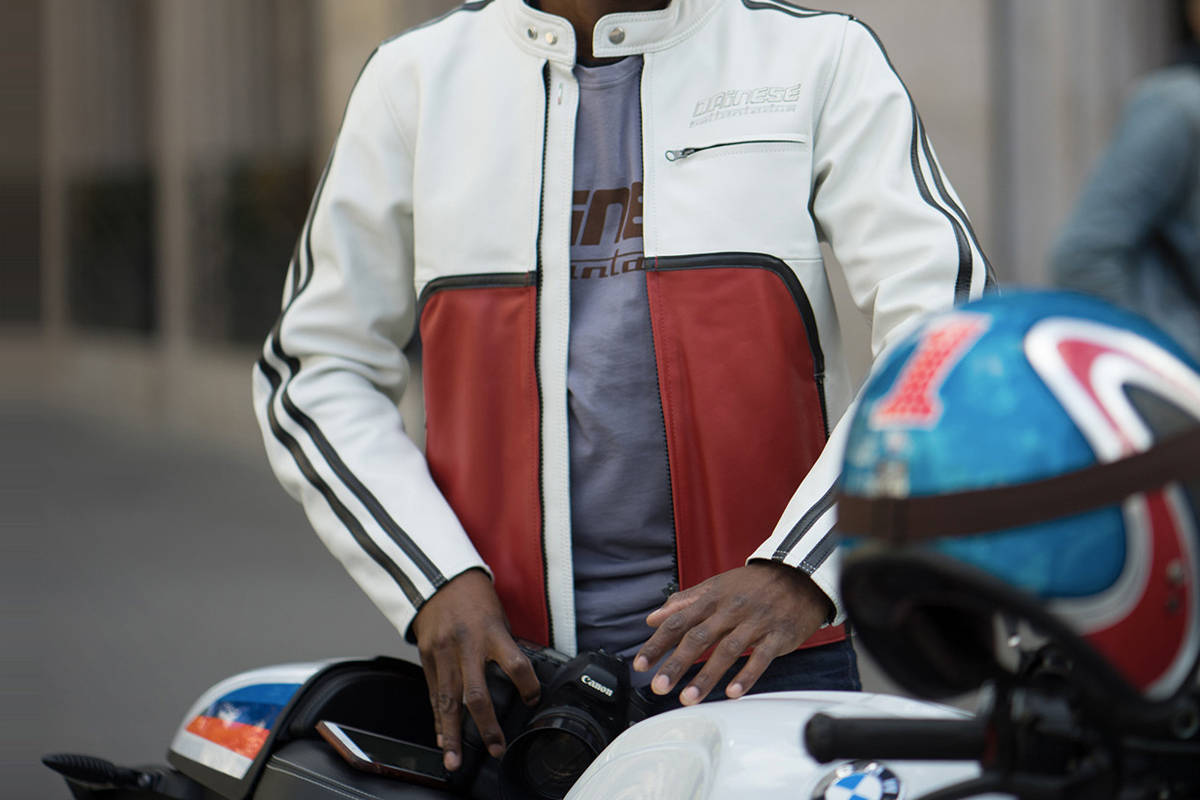 If there's one Italian riding gear brand that's as iconic as the countries most recognized motorcycle manufacturer (sorry Guzzi fans I'm referring to Ducati) it's Dainese. The Dainese brand was founded by Lino Dainese back in 1972 and he still runs the company as its president today. To pay homage to their illustrious past Dainese have just launched the sub-brand "Settantadue". Leather jackets are at the core of the Settantadue range and the boldly styled Toga72 is the embodiment of the brand's ethos.