Using headsets to stay connected in a group ride can make things a lot easier, or a lot more frustrating if connections keep dropping. Cardo, a company out of Texas, has been making wireless communication devices since 2003. The Cardo PackTalk Slim is their latest helmet headset that solves connectivity issues and delivers pure clean sound via JBL speakers.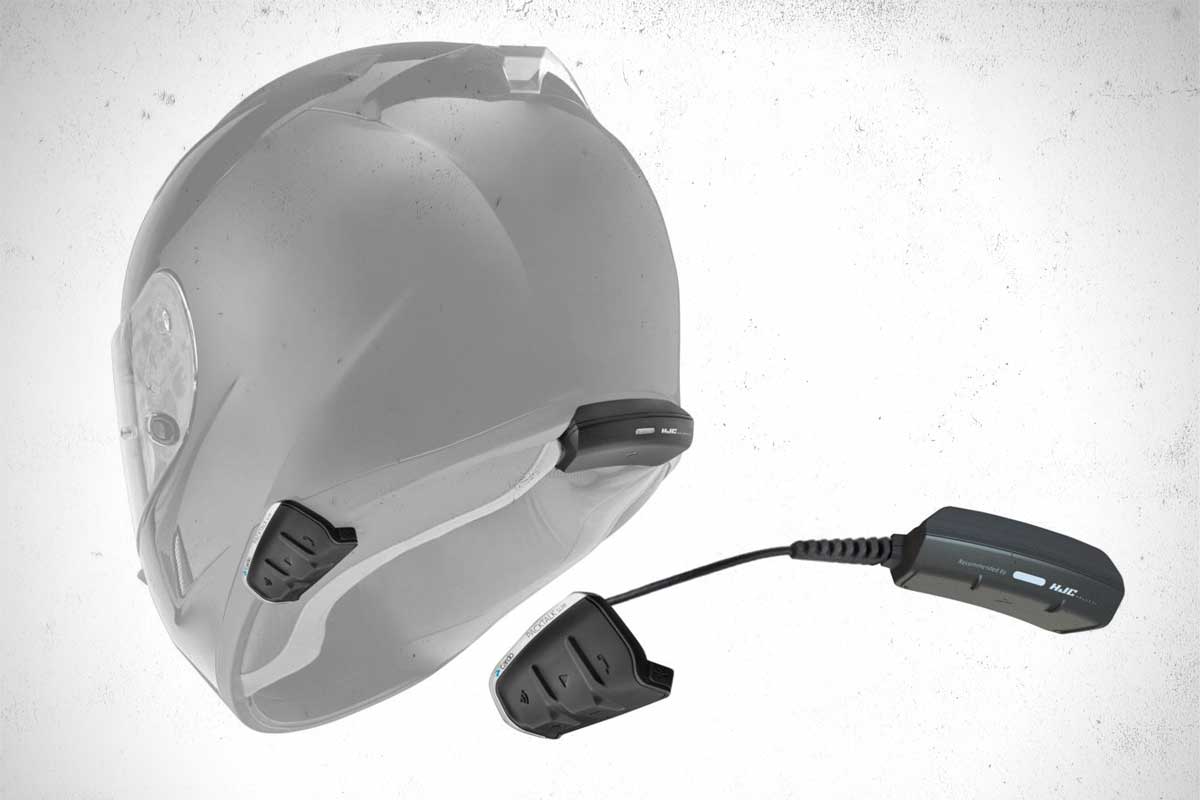 Instead of the usual "chain" created by Bluetooth connections where the first rider is connected to the second rider, who is connected to the third rider and so on, the Cardo PackTalk Slim uses DMC or dynamic mesh communication. This means each unit acts as its own hub, connecting up to 15 riders directly. Riders in your group can change position or drop out of the pack altogether without interrupting connectivity making for seamless, uninterrupted communication throughout your entire ride.
"The world's slimmest, premium communication system" – Cardo Systems
Cardo has also made the PackTalk Slim more comfortable to wear and use by slimming their tech down to the bare minimum. By splitting the unit into two pieces, the bulky part, aka the battery, gets shifted to the back of your helmet, leaving a slim unit at the side. And with hands-free operation, you just need to say "Hey Cardo" to operate controls so your hands stay on the handlebars where they belong.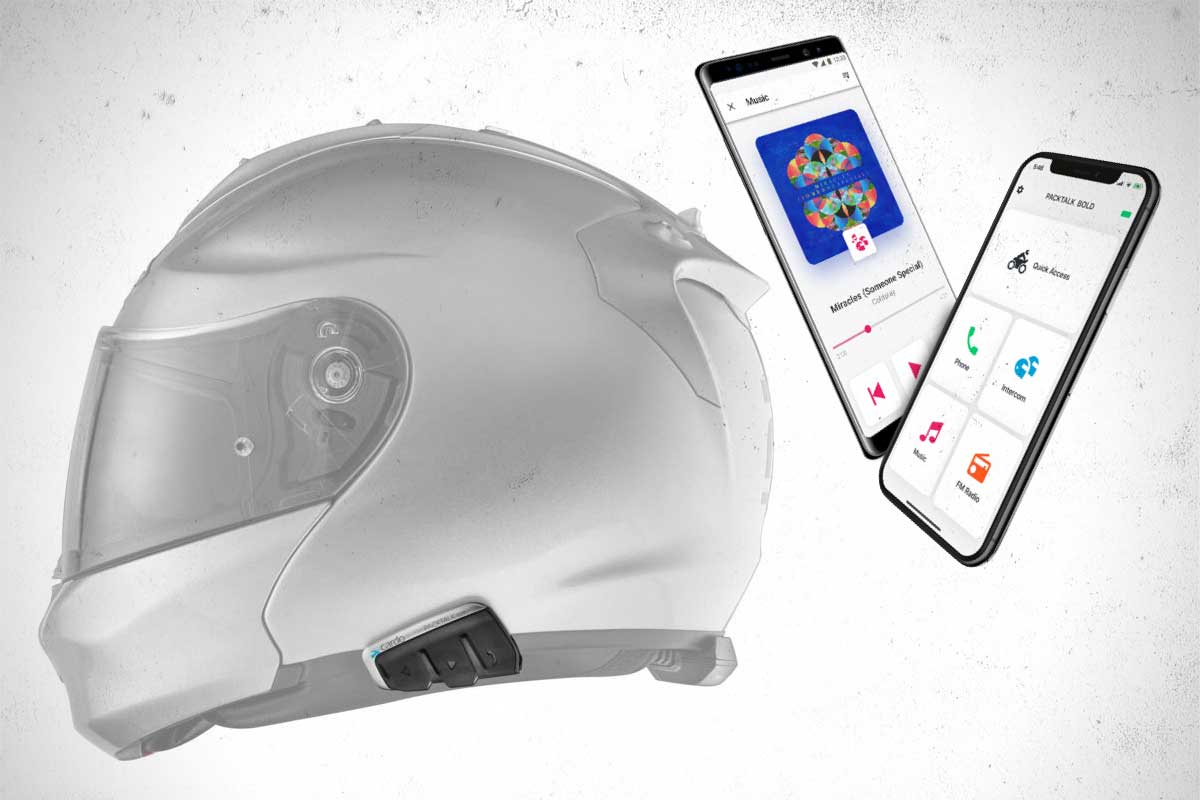 With full phone and GPS connectivity, the option to share your music with your passenger, automatic volume adjustment, and one-on-one intercom options, the Cardo PackTalk Slim manages to pack a large number of features into one low-profile package.