If you're a fan of Bavarian airheads, oilheads, water-cooled boxers or flying bricks you can now fly the BMW flag both on and off your motorcycle. The 2020 BMW Motorrad Heritage Collection features a range of both casual streetwear and purpose-built riding apparel for their discerning followers and fans. The new range is BMW Motorrad's first attempt at creating a 'ride & style' collection. The comprehensive collection includes riding gear such as leather jackets, abrasion-resistant denim, gloves and boots and casualwear like t-shirts, caps and dress shirts.
The BMW Motorrad Heritage Collection taps into the marques almost 100-year history for inspiration. Black plays a significant role in the range, being the most iconic BMW Motorrad colour. Details such as twin white lines are reminiscent of the pinstripes used to embellish BMW bodywork. Classic BMW roundels add premium details to the garments and copper-coloured accents hark back to the materials used on classic Bavarian bikes. Each garment is made using the latest in tech fabrics and production techniques to ensure the range offers the premium levels of safety, quality and longevity you'd expect from the BMW brand.
Here's a closer look at a few of our favourites from the BMW Motorrad Heritage Collection…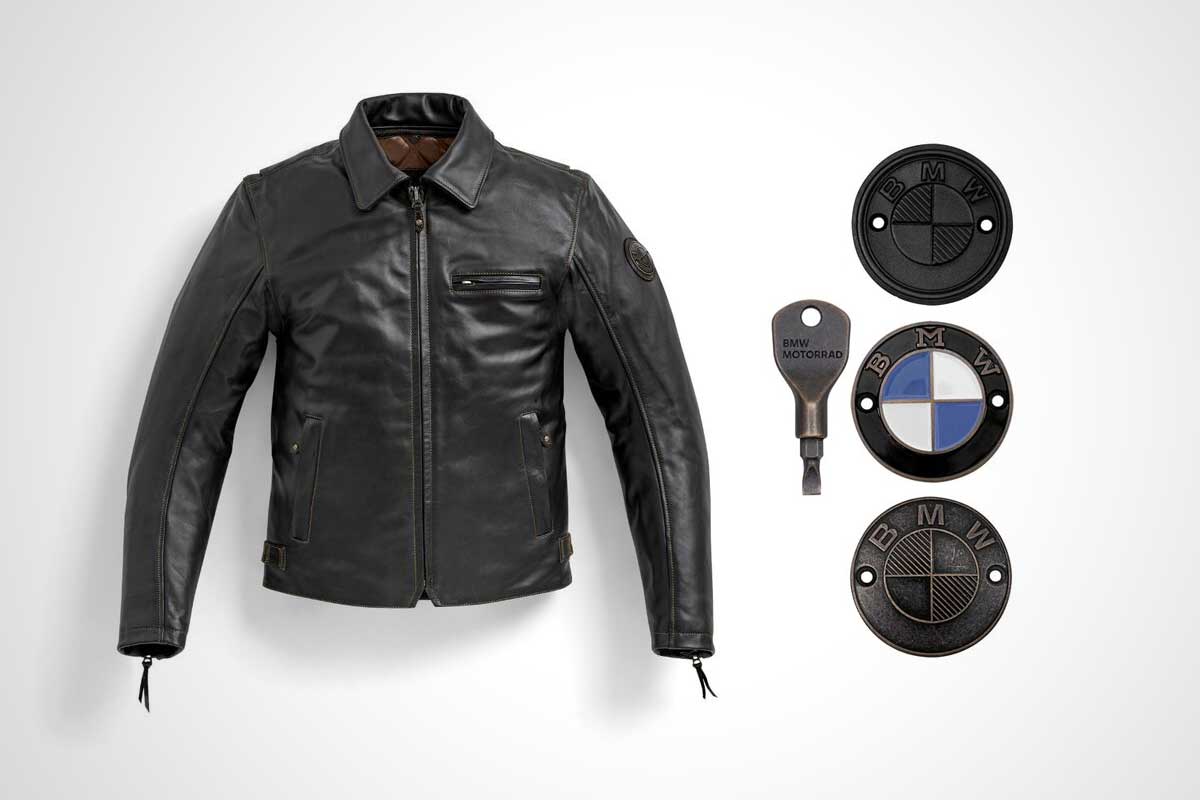 BMW PureBoxer Jacket
The BMW PureBoxer Jacket sits at the high end of the Heritage Collection price range. The premium leather motorcycle jacket is constructed from 1.2mm horse leather. This distinctive low grain leather features a luxuriously smooth finish and fine sheen that takes on its own, unique patina over time. The BMW PureBoxer jacket is embellished with copper details on the zips and press stud fasteners along with being the colour of the jackets removable, quilted thermal liner. Zippered cuffs a buckled, adjustable waist and 5 storage pockets provide exceptional comfort and convenience.
To increase the jackets safety rating without detracting from its timeless style BMW have included ultra-thin NP Flex shoulder and elbow protectors. A rear pocket can also be utilised to add an optional NP Flex back protector. Perhaps the most desirable feature of the BMW PureBoxer Jacket design is the BMW roundel on the left shoulder. Each PureBoxer jacket comes with 3 different roundels based on classic BMW tank emblems. These can be interchanged using an included tool for the ultimate BMW accessory.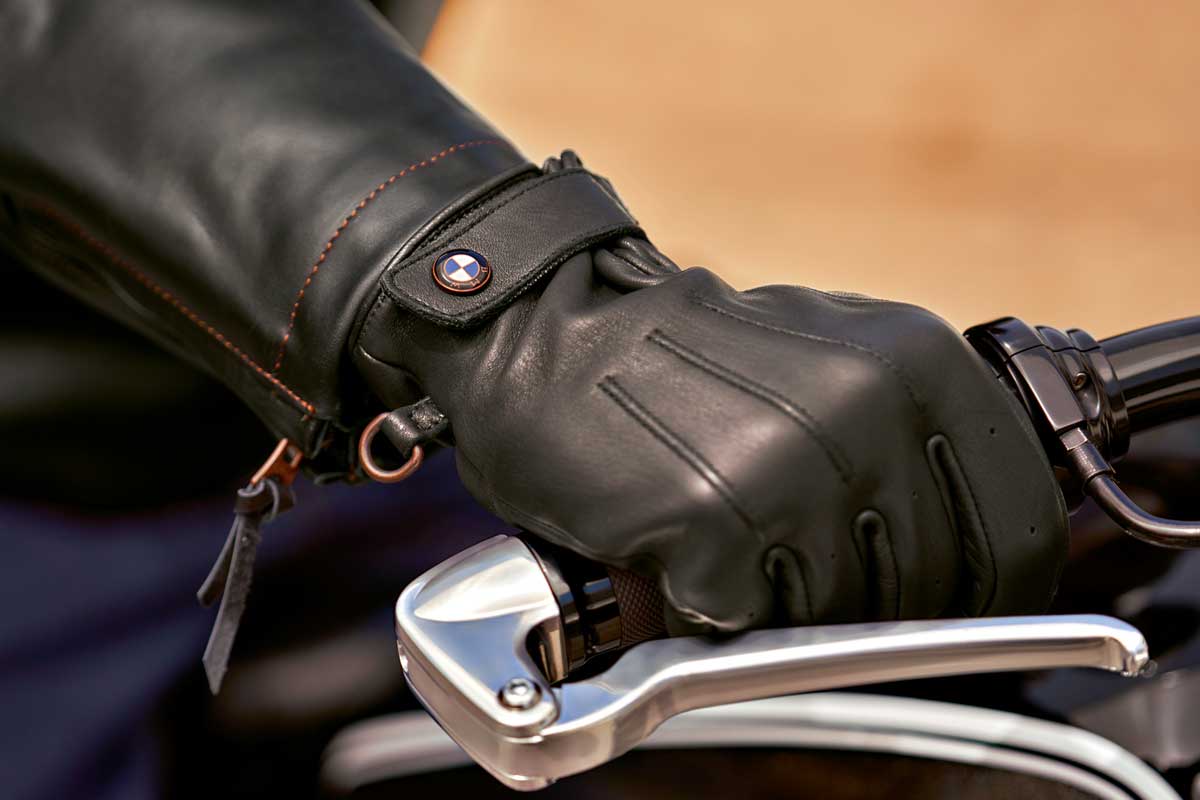 BMW PureBoxer Gloves
Another standout in the BMW Motorrad Heritage Collection is the PureBoxer gloves. Strikingly simple and instantly classic they offer premium levels of comfort. BMW has constructed the PureBoxer gloves using buckskin leather. Buckskin leather is both supple and extremely hard-wearing providing excellent dexterity and strength. Press-stud fasteners on each wrist secure the gloves in place and an integrated snap hook allows them to be fastened to a belt when you're not wearing them. For added convenience, each gloves index finger is touchscreen compatible.
BMW Boxer Troyer Pullover
This classic knit pullover reflects styles from the early days of motorcycling. Made from a blend of worsted wool and acrylic fibres it's ideal winter attire for when you're off the bike or as an additional underlayer while riding. Boasting an early generation roundel on the chest and a twin stripe asymmetrical sleeve design its connection to BMW's history is beyond doubt. The BMW Troyer Boxer Pullover also features an extended ribbed hem, cuffs and high-closing zipped collar to keep out the cold.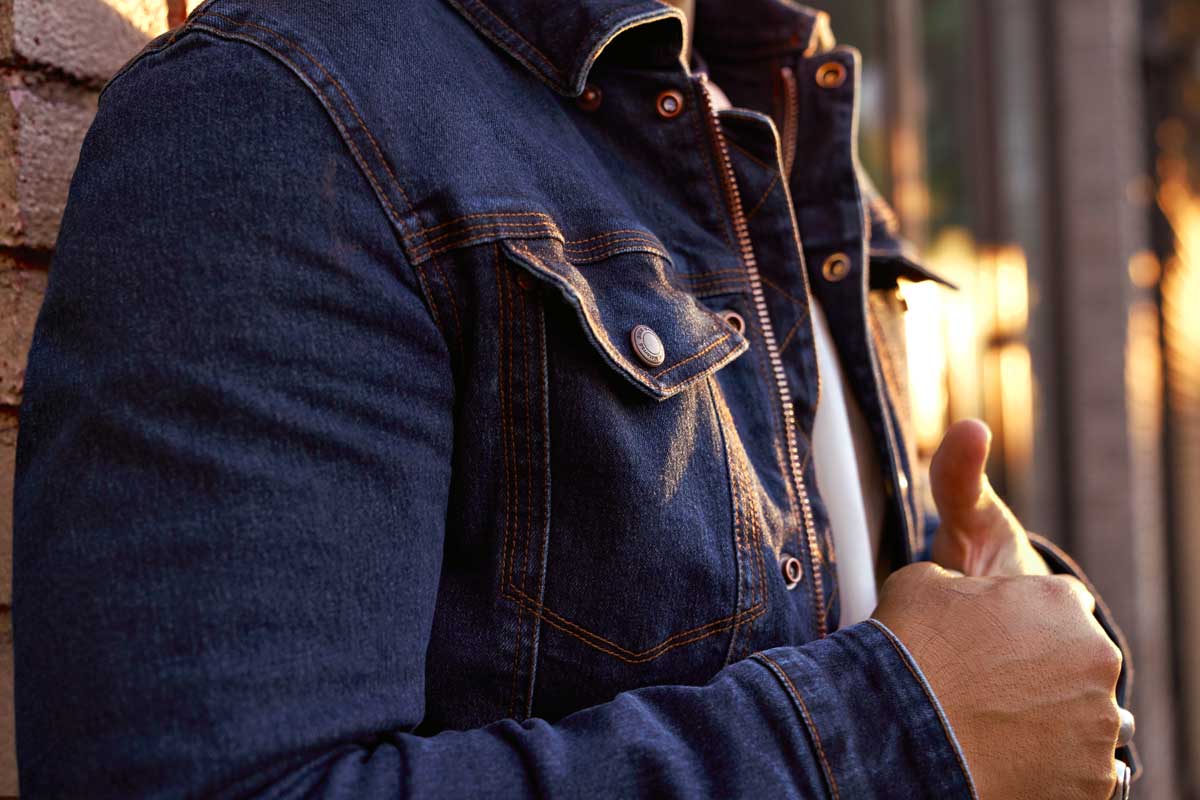 BMW RoadCrafted Denim Jacket & Jeans
Rounding off our BMW Motorrad Heritage Collection highlights is the RoadCrafted denim jacket and jeans. This inconspicuous riding attire blends the convenience of streetwear style with purposeful motorcycle safety features. Both the RoadCrafted denim jacket and jeans are constructed from heavyweight abrasion-resistant denim held together with double and triple stitched contrasting seams. Interwoven elastic fibres add all-day comfort and wearability while subtle NP flex armour (shoulder, elbow, knee, hip) extends the denim's safety offering.
The BMW Motorrad Heritage Collection RoadCrafted denim jacket includes gusseted shoulders for free movement and comfort on the bike. The jacket is secured using snap adjusters at the cuff and waist and a button-down front over a concealed main zipper. Four external and two internal pockets satisfy everyday carry storage requirements. The BMW RoadCrafted denim jeans offer a classic 5 pocket design with a leather BMW branded rear patch. Brass hardware and contrast stitching hold everything together while a reflective inner cuff adds to the jeans style and safety.