There was a time when we wouldn't touch camo riding gear with a ten-foot pole. During the nineties, camo was bastardised by moto brands who injected insipid, iridescent colours into military-inspired patterns. It was then applied to ill-fitting cargo pants and riding jackets that looked as ridiculous as they sound. Oh, how times have changed. Motorcycle fashion has come a long way during the last decade and military-inspired gear has become infinitely more appealing.
If you're seeking something with military fatigue looks that isn't quite standard-issue, Icon has the answer. The Icon Merc Battlescar Jacket bucks camo trends by leveraging their own, modernised twist of a classic camo print. Then, to back up the jackets battle-ready looks, they've wrapped it around their hugely popular Merc jacket design.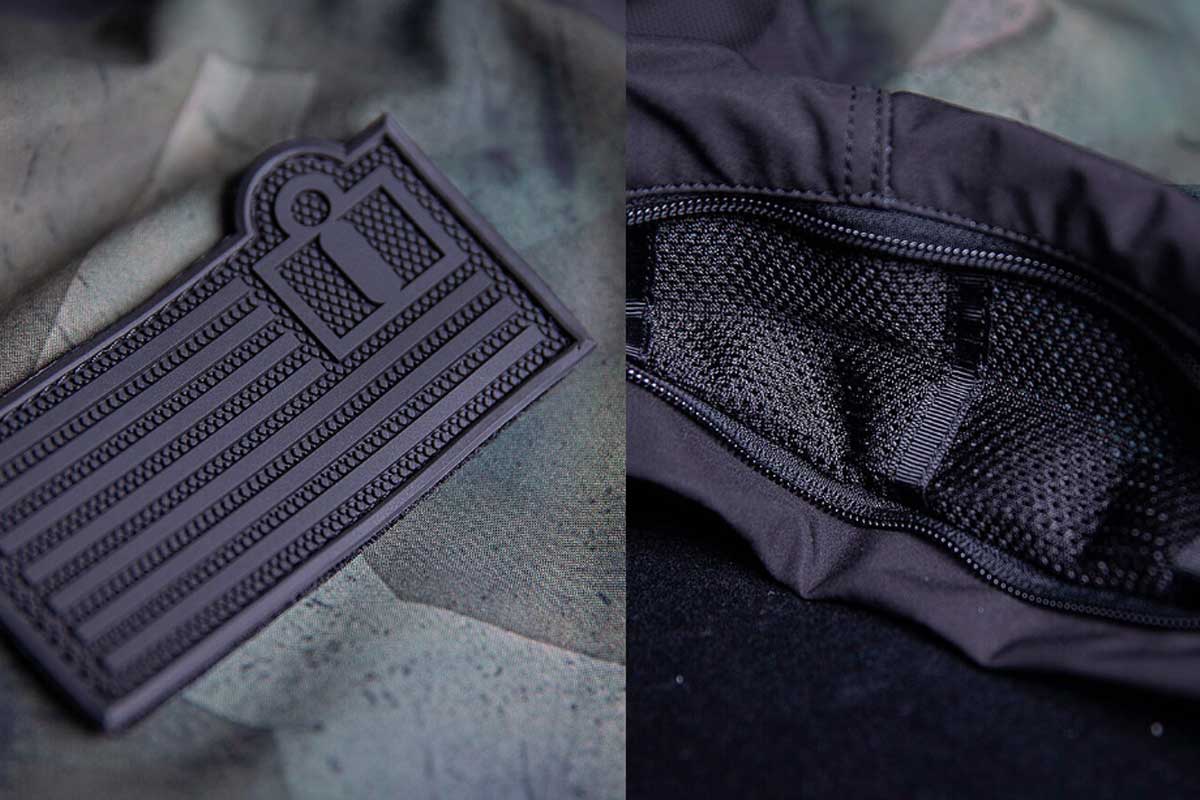 The Icon Merc Battlescar Jacket features a gritty, angular sublimated print more akin to videogame graphics than standard issue attire. It sounds gimmicky but in practice, the unique Battlescar camo looks very convincing. To break things up a bit, the jacket's sleeves and shoulders are finished in black with camouflage Icon emblems printed on each bicep. Branding is bold without being ostentatious with a single black Icon logo across the lower back and a rubber Icon flag emblem on the chest.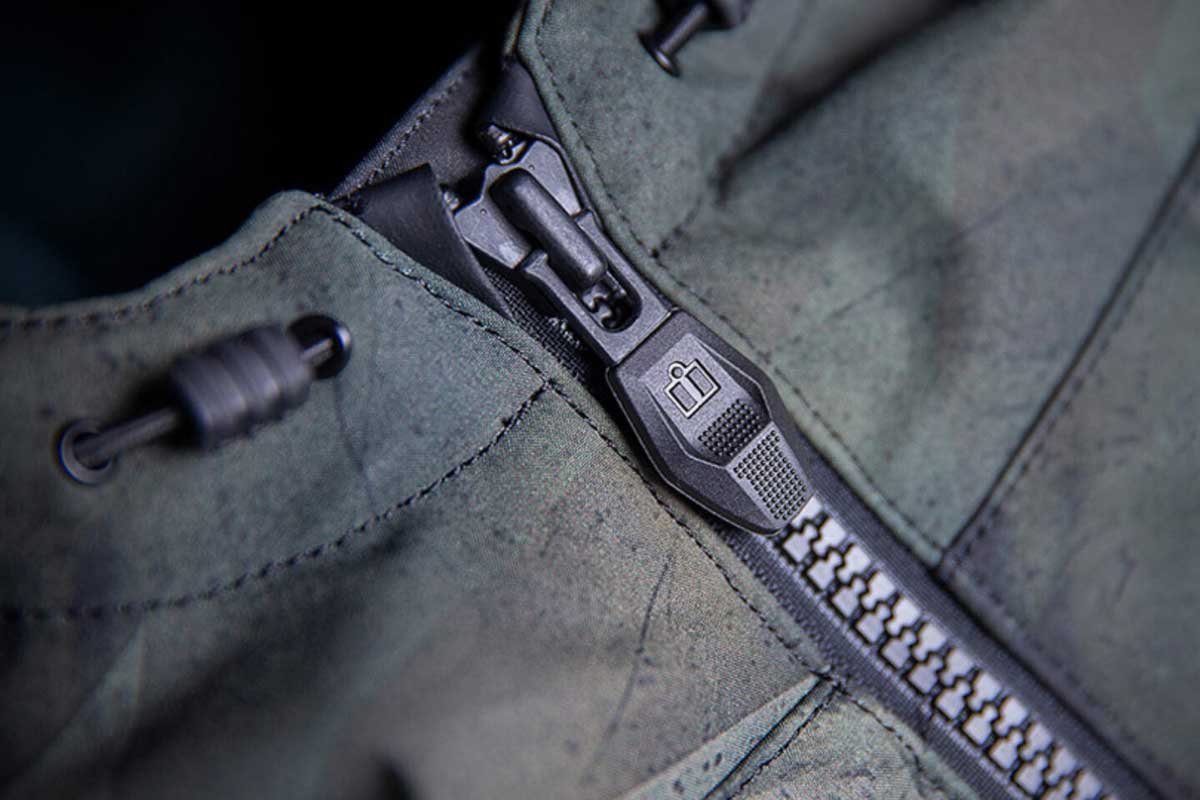 With a relaxed fit and a softshell chassis, the Icon Merc Battlescar Jacket offers casual all-day comfort. Underarm zippers provide relief from the heat and the fixed liner makes it an ideal companion from hot through to mild conditions. Icon's Sportcuff sleeves feature thumb loops to hold them in place at high speeds and the main opening and kangaroo pockets secure with quality YKK zippers. Waterproof regimentals the Merc Battlescar is not, but it'll stave off light rain. The hooded design offers additional cover when you're off the bike.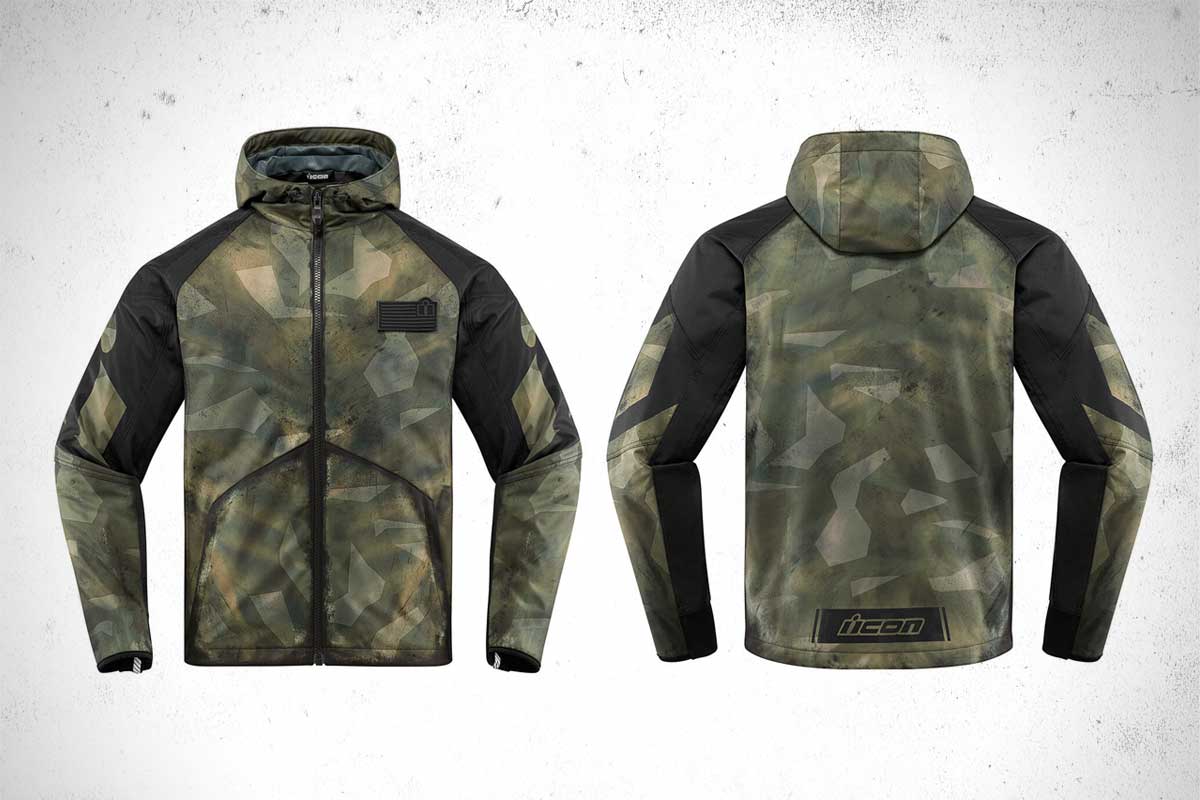 When it comes to safety the Icon Merc Battlescar jacket won't stop a bullet, but it'll have you covered in a spill. For extra abrasion resistance Icon have added nylon reinforced panels in prone areas. To soak up hard knocks the jacket comes with a full complement of stealthy D30 impact armour which can be adjusted for the best fit.
At only $200 USD the Merc Battlescar jacket won't set you back a month's rations but it will prepare you to battle with whatever the street throws your way.