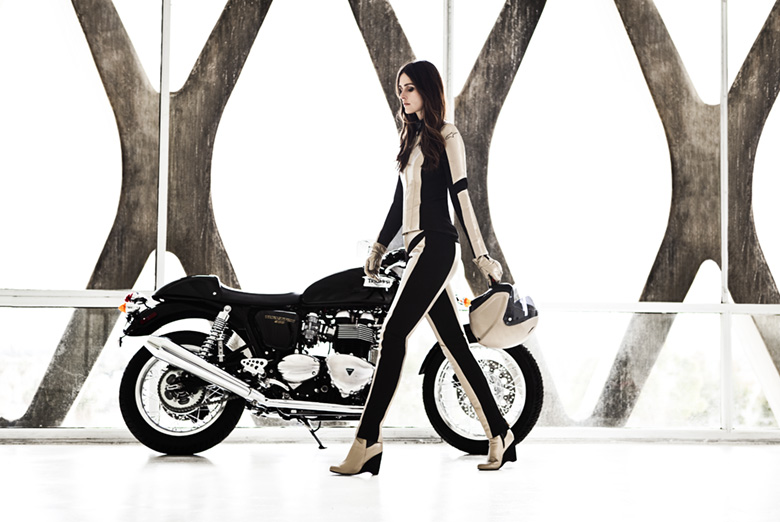 It's great to see another well known motorcycle gear brand recognising riders desire for good looking riding gear but I can't help but think Alpinestars may have missed the mark with their Vika range. The new Vika range which is designed for women was designed to "seamlessly fuse fashion trends with modern protective innovations" but I don't think I will be seeing many female riders out on the streets wearing this gear.

The Vika motorcycle gear range includes a jacket, pants, gloves and shoes complete with heels. I can't speak for everyone as I've never tried riding in heels but to me the shoes in particular seem absurd. I would also imagine that the figure hugging fit and gold/black finish would also be something that many female riders would opt not to wear…unless they have aspirations of riding
Batmans Batpod
or perhaps riding alongside
Keira Knightly
.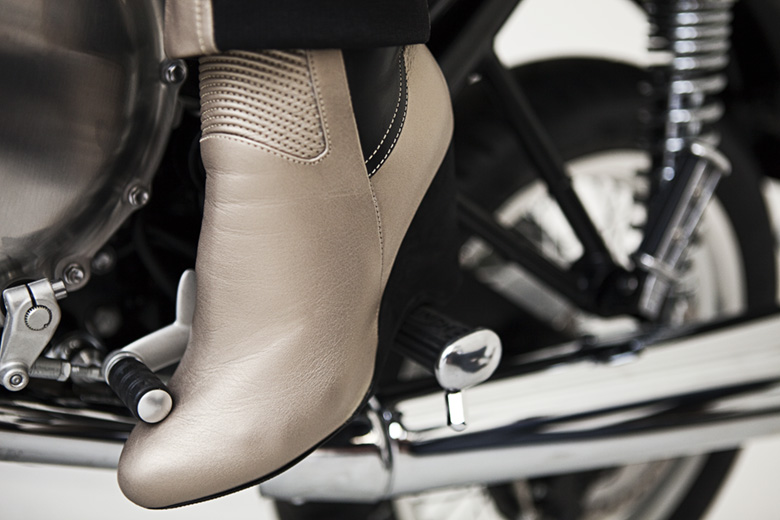 From the photos though the Vika range looks to be constructed to a very high quality and the design certainly is a move in the right direction forthe brand. In Alpinestar's own words the Vika gear is made from "Buttery soft leather which is ultra-thin and ultra-protective". The suit also features flexible panels to allow free movement and the soft internal armour on the shoulders, elbows and knees is made from a special foam which hardens on impact.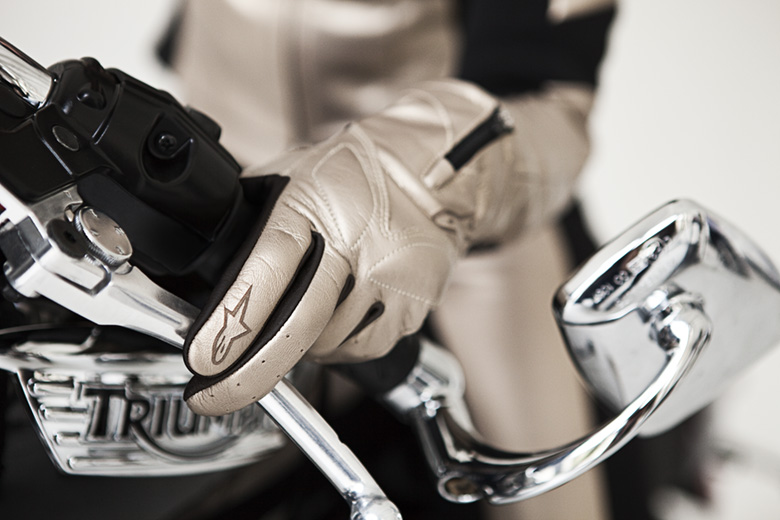 I think with some input from real world, everyday female riders this range could evolve in to a very practical and highly desirable range, for now though all of us guys will just keep hoping their model pulls up next to us at the lights one day.