We regularly feature motorcycle gear that appeals to those who are partial to custom, classic and cafe racer style motorcycles. If you fall into this category then, like us, you appreciated gear that looks great, complements your ride and offers the latest in safety technology. Revzilla, the indisputable experts in riding gear online,  know what gear we love best too. Through their own reviews, customer feedback and sale trends they've put together this list of the best cafe racer gear for 2019.
As Revzilla Youtube host Allasandra Sarmiento explained in the video above – this is the gear they recognise as appealing to riders of modern classics and cafe racers. All this gear is proven to be top quality by their customers and, as Allasandra explains, looks great both on and off the bike. Most importantly this list of the best cafe racer gear for 2019 is all safety certified. Here's a closer look at all the gear…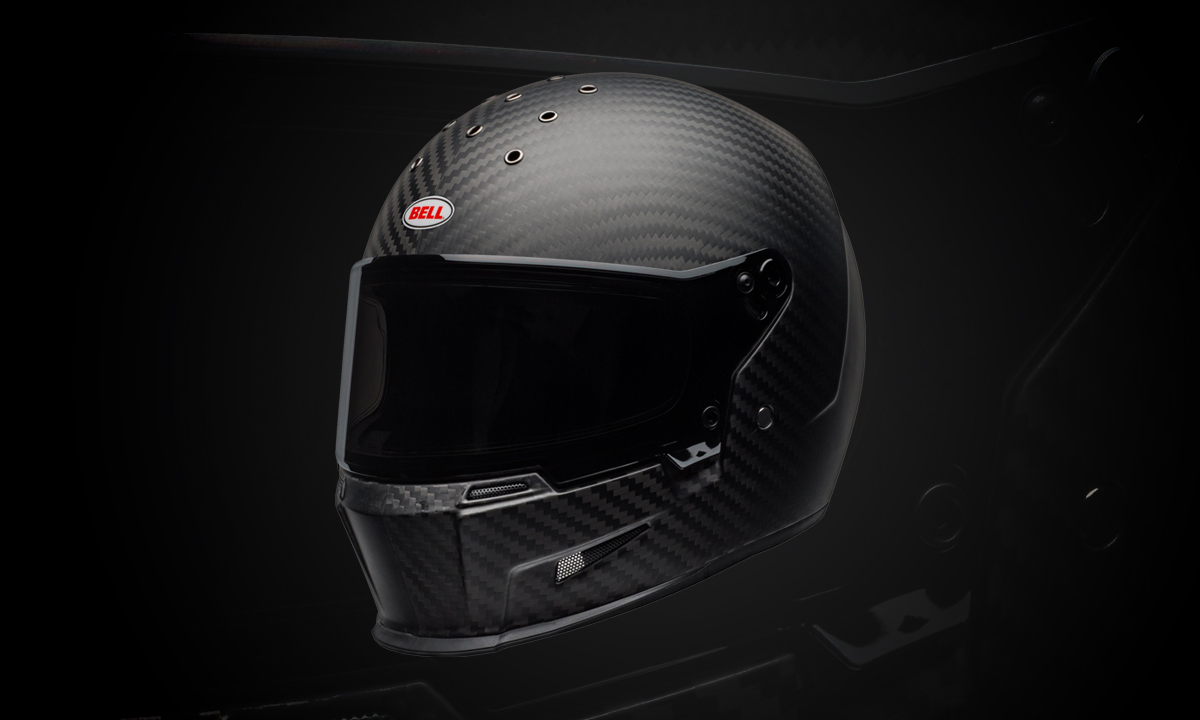 Bell Eliminator Helmet
"A fresh take on a modern look". From the crew who brought us the Bullit comes a new addition to their 2019 Culture Classics collection. The 70s racing styled Bell Eliminator Helmet seamlessly blends retro aesthetics with modern safety and features. Featuring a series of ventilation holes across the crown and a lip along chin it resembles other helmets on the market yet still manages to look unique. A specially designed dual-pane visor prevents fogging to keep your line of sight clear. 3 shell sizes mean a better fit no matter what size your head and Bell have kept the weight to a minimum while still achieving both DOT and ECE certification.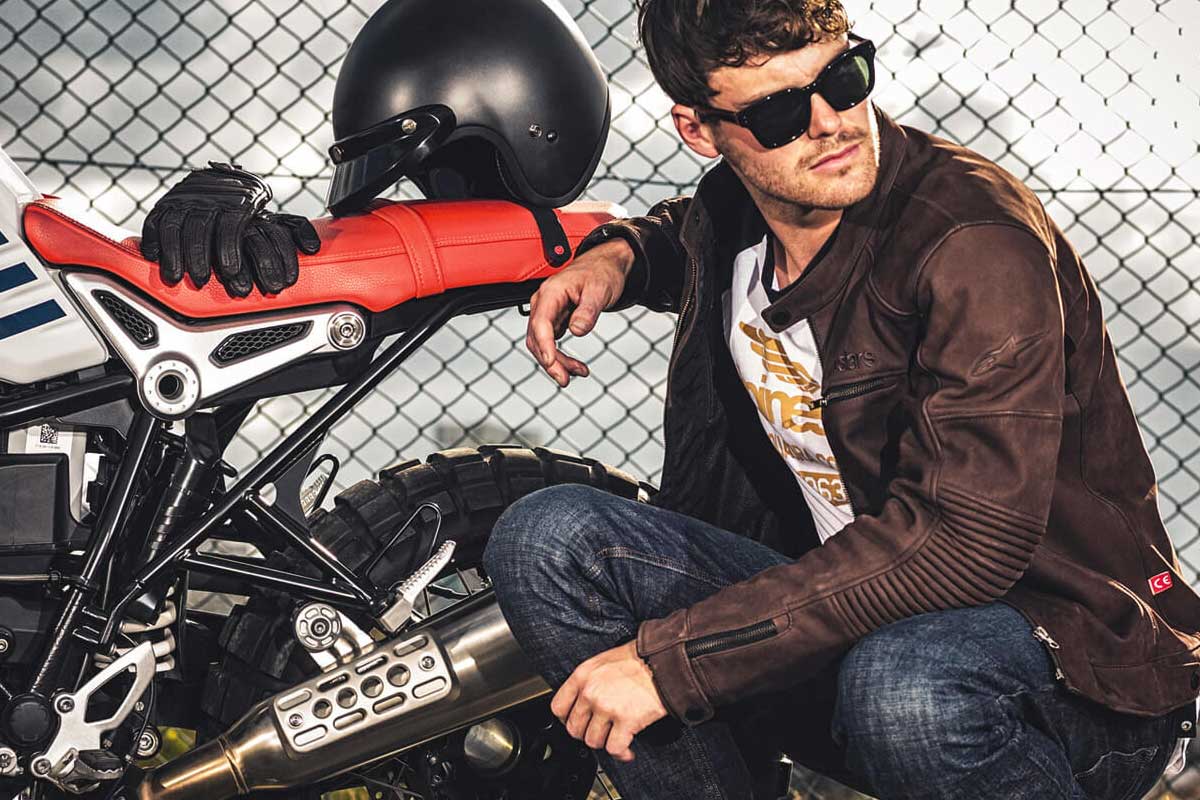 Alpinestars Warhorse Jacket
"Perfectly marries protection and subtle yet distinctive style". Finished in a premium Nubuck leather the Alpinestars Warhorse Jacket offers the kind of unassuming cool we love. In recent years Alpinestars has recognised a demand for less flashy or heavily branded riding gear. The Warhorse jacket is the perfect example of meeting this demand with both subtle and minimal branding on the jacket's exterior.
Featuring a collarless neckline, ribbed stretch panels and low profile CE rated armour the Warhorse offers great on and off the bike wearability. The jacket comes in either classic black or brown leather, armour is included in the price and there's a removable thermal liner for colder riding conditions.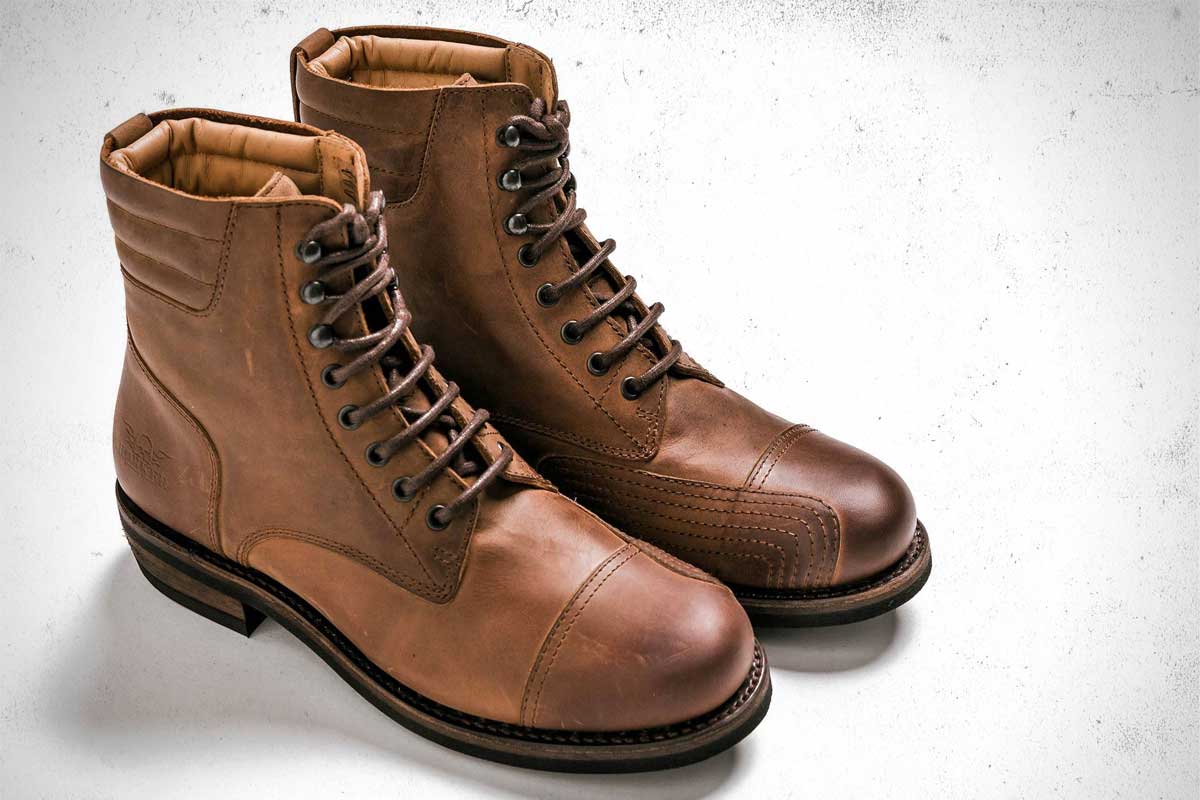 Rokker Urban Racer Boots
Made in Portugal the Rokker Urban Racer boots are the definition of heritage style. Rokker has created a boot that you'll want to wear every day and not just when you're on the bike. Each pair of Urban Racer boots is hand-made using premium materials. Best of all these great looking boots will keep your feet safe and dry when do jump on your bike.
The boots' cowhide leather exterior is greased for weatherproofing and is designed to develop a great patina over time. Protection comes in the form of heel and toe internal armour and a shock-absorbing sole.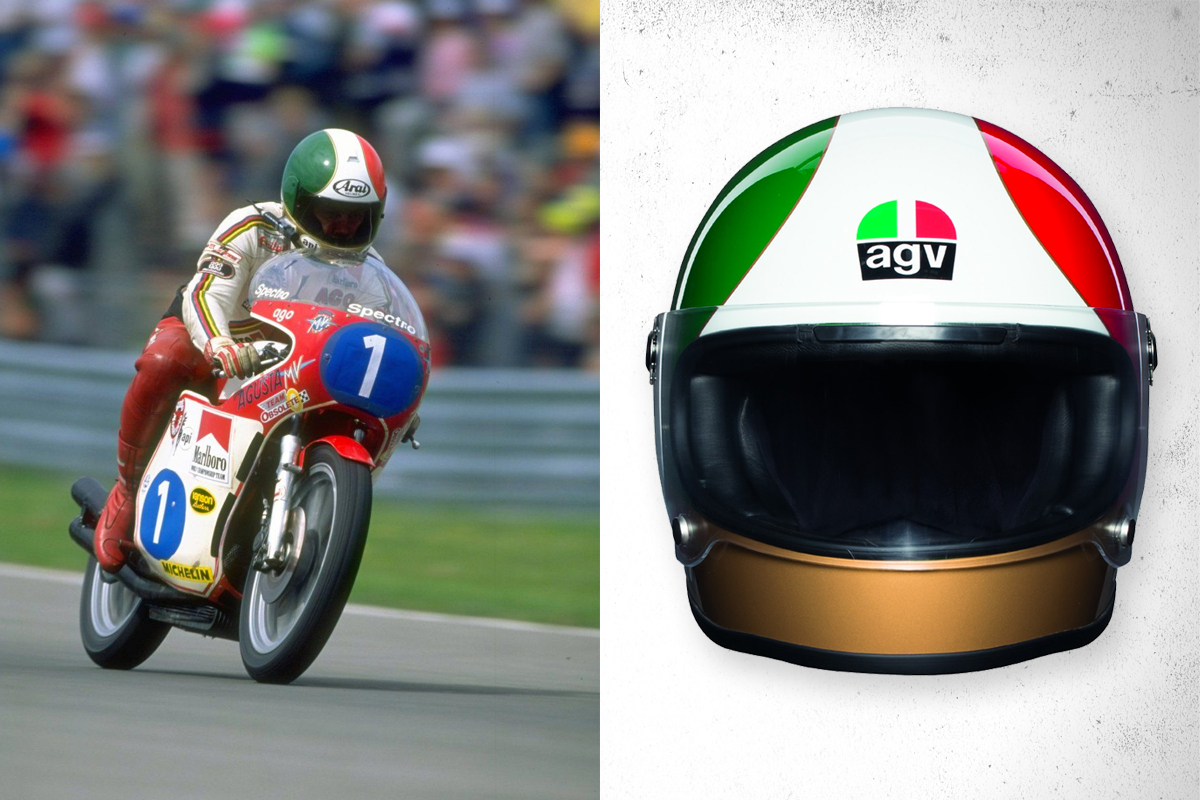 AGV X3000 Helmet
How many retro-styled helmets can lay claim to having World Championship winning lineage? The AGV X3000 can. Styled after the helmet worn by 15-time world motorcycle champion racer Giacomo Agostini, the AGV X3000 oozes retro-cool. The AGV X3000 is available in a range of different colourways and finishes including a replica of Agostini's own helmet and the one worn by racing legend Barry Sheene.
Great looks aside the X3000 also offers plenty of what you'd expect from a modern helmet. Constructed from an Advanced Composite Fiber it's both DOT and ECE approved. Ventilation is built into the visor, the interior is removable and it secures using a Double D-ring closure. AGV has also added premium touches like a leather collar and suede internal panels for a first-class finish.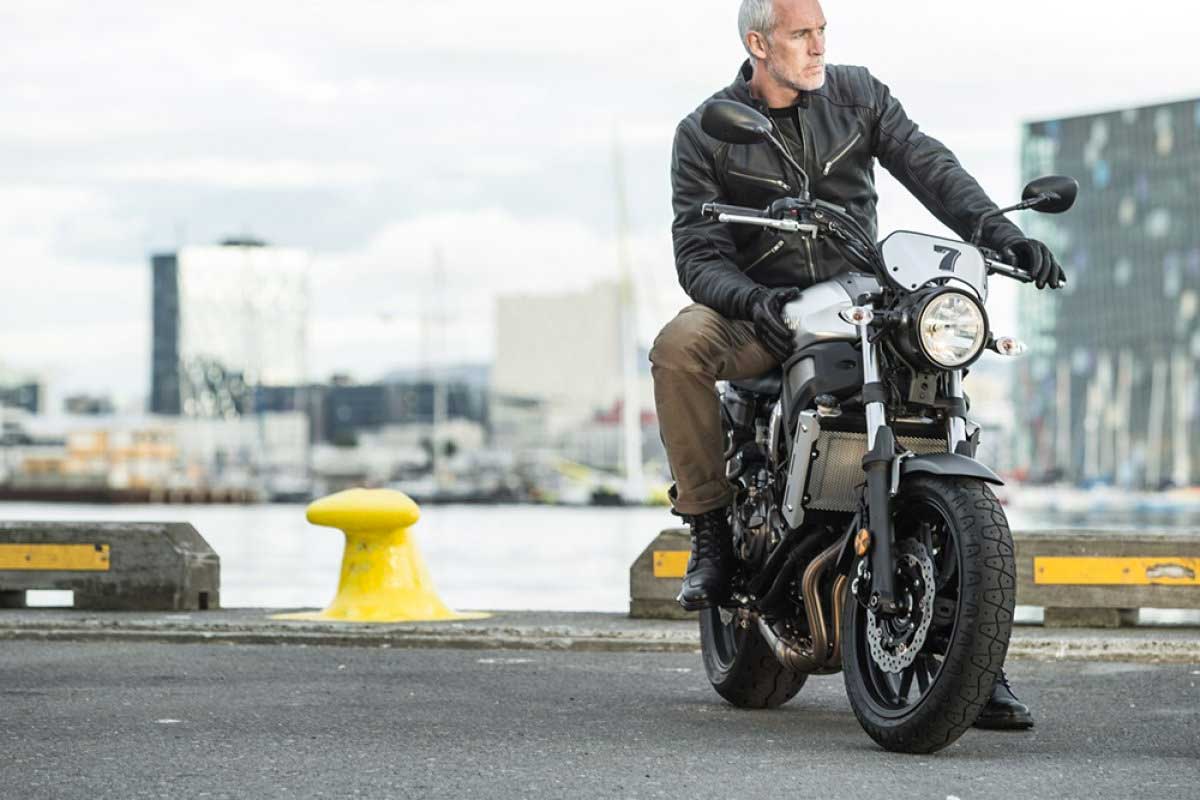 Spidi Metal Jacket
Spidi has blended classic motorcycle jacket design trends from the 60s, 70s and 80s to create this timeless item of cafe racer riding gear. The Spidi Metal jacket features padded quilted panels on the shoulders and arms making this classic leather jacket stand out from the crowd. A snap closure low profile collar adds to the jackets cafe racer styling. Diagonally zippered pockets on the chest and waist provide extra detail along with plenty of storage space and the jacket is cut slim.
Made from 1mm goat leather the Spidi Metal jacket is more supple than cowhide. This allows the jacket to break-in faster and for you to be more comfortable. Spidi has also integrated low profile Warrior light armour into the jacket's design so it'll look appropriate both on and off the bike.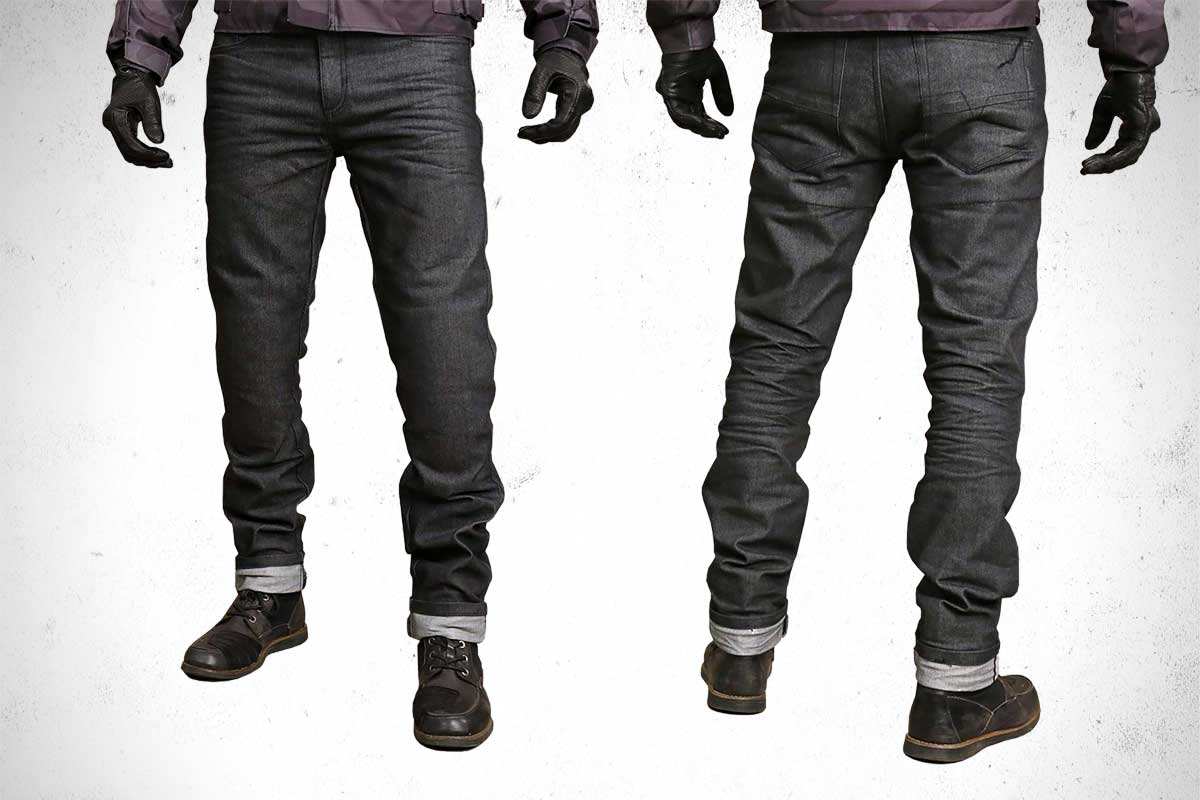 Rev'IT! Lombard 2 Jeans
Look cool and stay safe on your cafe racer with a pair of Rev'IT! Lombard 2 jeans. These motorcycle jeans feature the same cut and wash as your average streetwear making them all day and every situation appropriate. The Lombard 2 jeans are constructed from abrasion-resistant Cordura. Rev'IT! has then added Powershell lining to the jeans high impact areas giving them an impressive 6 second slide time rating. The jeans also come with knee armour and offer the option of installing hip armour. What more could you ask for from your cafe racer gear?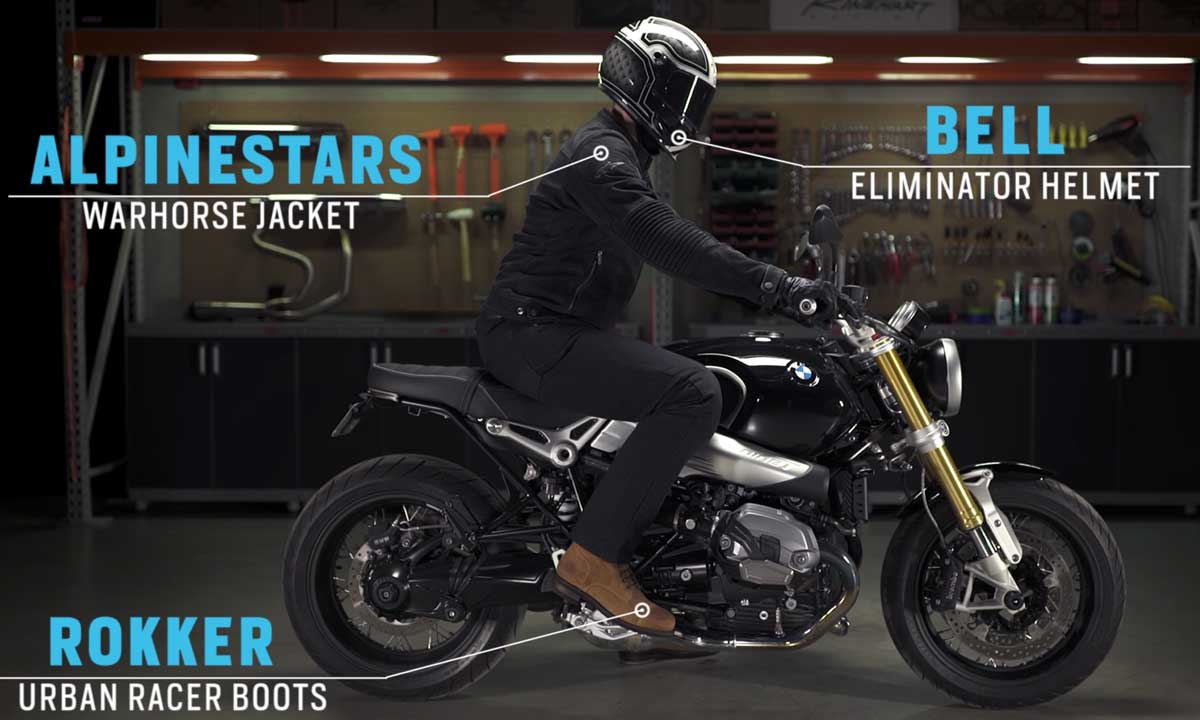 This 'Best Cafe Racer Gear of 2019' list was curated by the team at Revzilla.
For more gear guides, advice and user reviews visit the Revzilla website.