The list consists of 5 motorcycles built by professional workshops and 5 by backyard builders. In many ways, this is an editor's choice list. However, we have also taken into account how each bike was received by our readers. Whether it was through comments on the website or likes on our social pages these bikes all proved to be very popular. So, without further ado, here are our Top 10 Café Racer builds of 2017.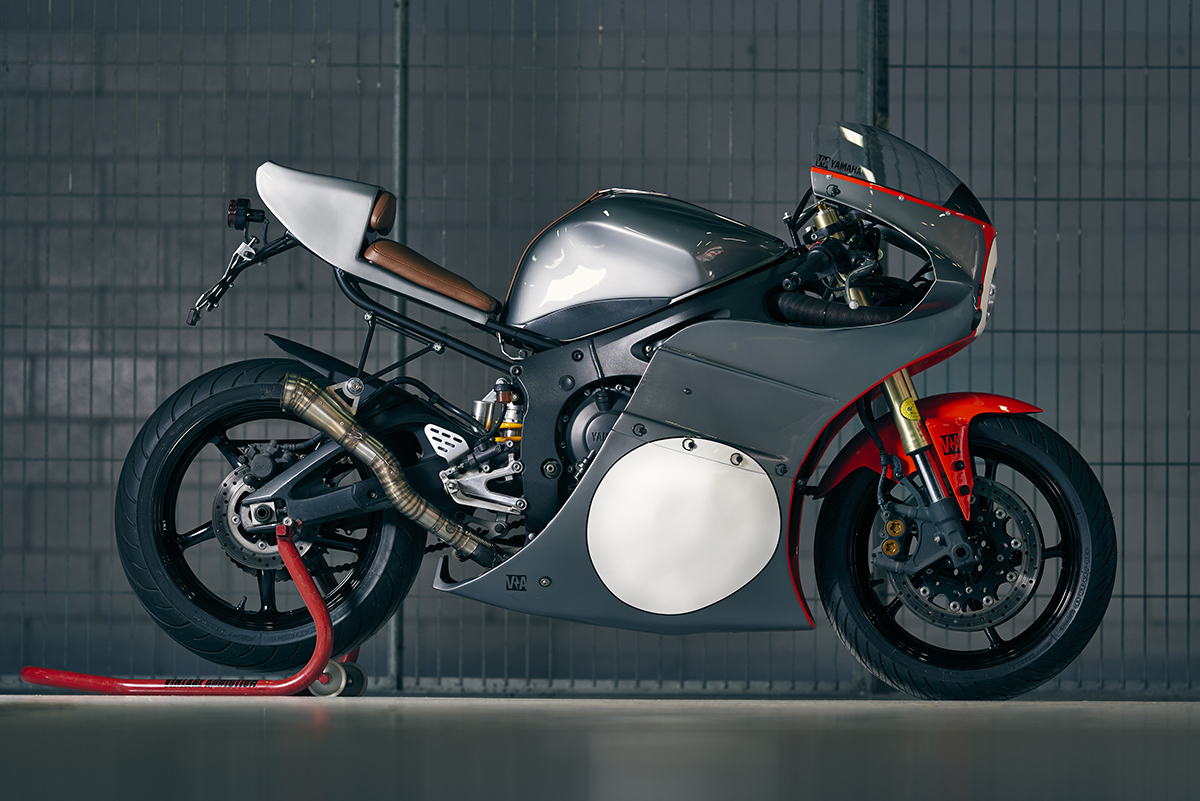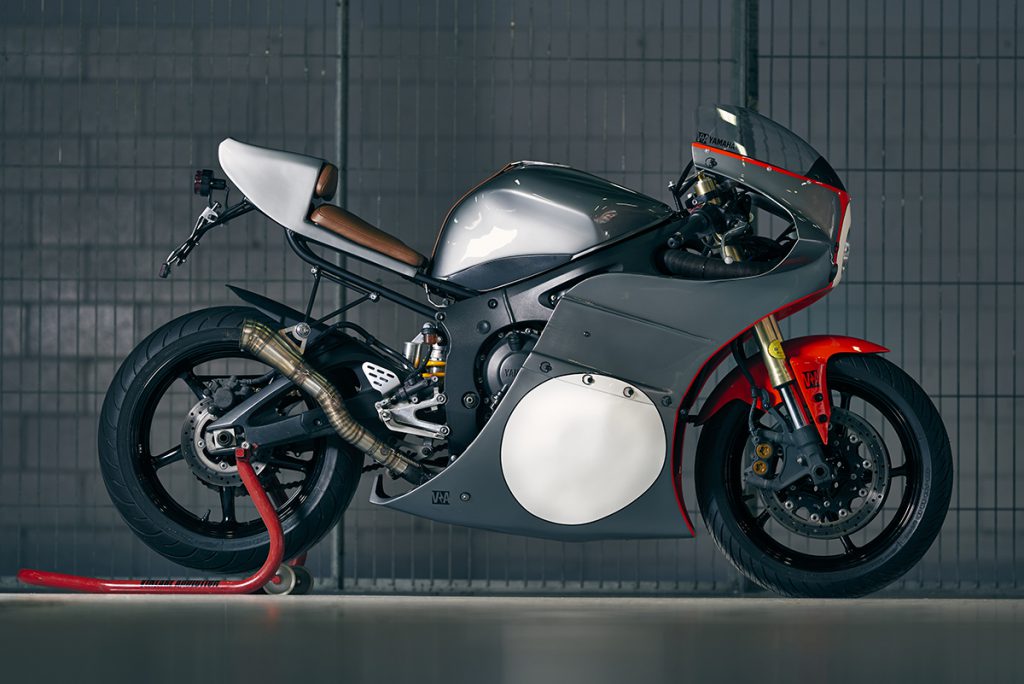 I have a dirty little secret that I have to confess. I've been a huge fan of Yamaha's R6 for years. There's something about the 100bhp R6 that really gets my blood pumping, but I've never really liked modern sports bike styling. So when I set eyes on Vintage Addiction's classic take on an R6 I was left wiping the drool from my keyboard. True to their workshop's name Vintage Addiction specialize in adding classic styling to the modern motorcycles they use as donors. The VA-R6 was inspired by track bikes of the 70s and 80s and it wears specially modified fiberglass to get the right look. Despite the Yamaha's racing-inspired livery it's completely street legal and lightly tuned for grin-inducing good times.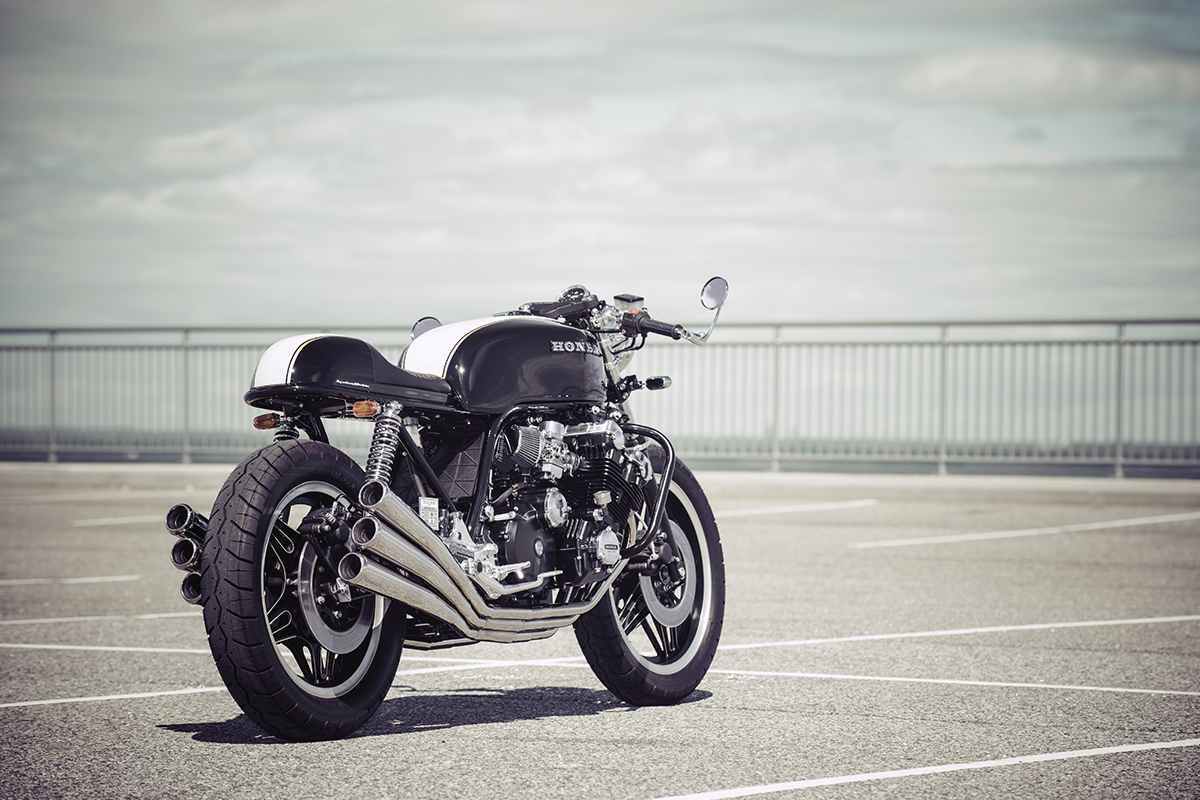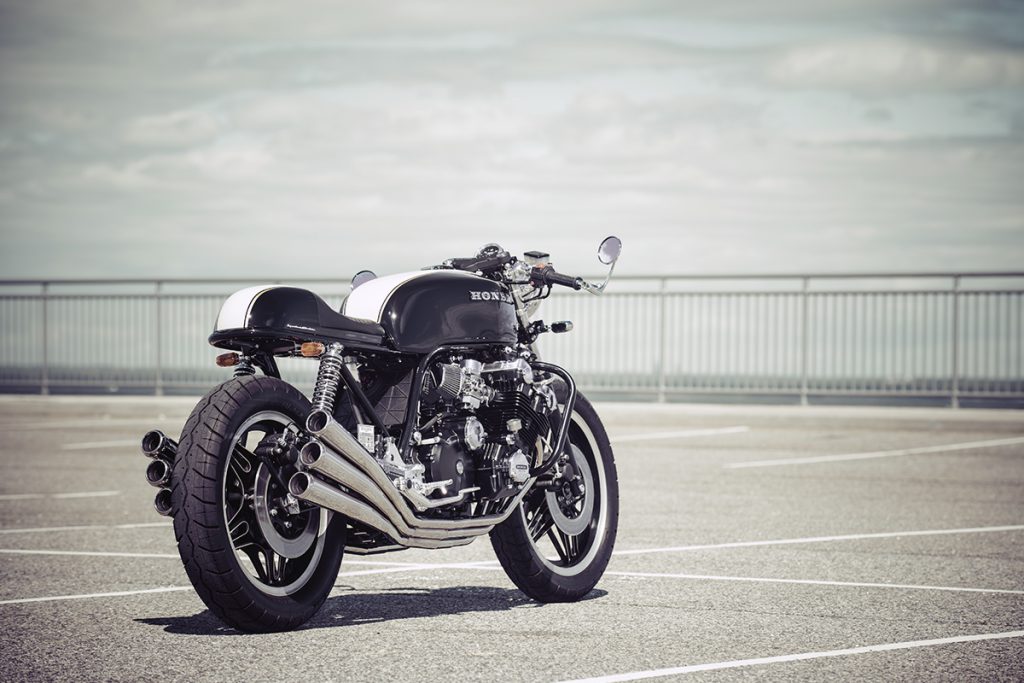 There's no denying that Honda's 6 cylinder CBX1000 is an impressive motorcycle. However, Michael Kopecs café racer interpretation of the CBX is truly spectacular. As Mik so eloquently put it in his feature, Michael's CBX "is a thing of beauty and madness". Michael nailed the café racer styling using bodywork he fabricated himself and a clever twin shock conversion. The time and effort invested into this build can be seen in small details such as the custom 3D printed and CNC milled parts, but it's those curvy 6 pipes that steal the show.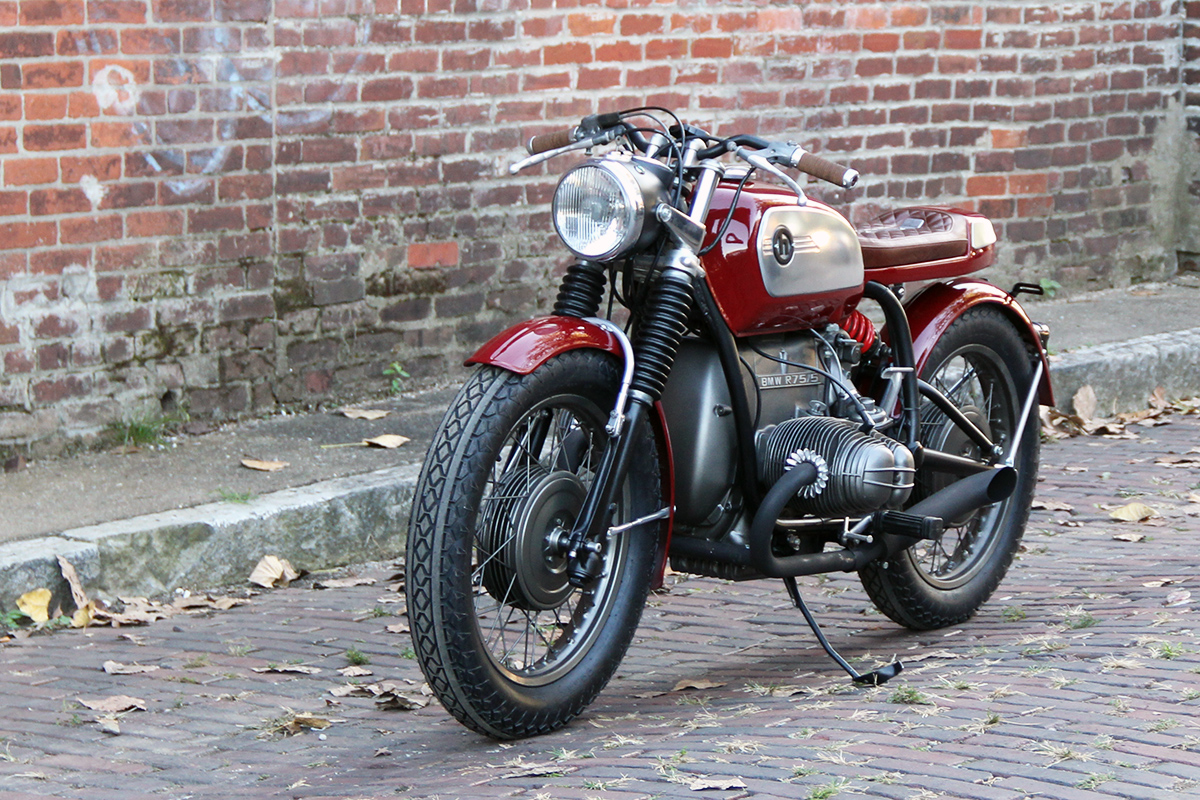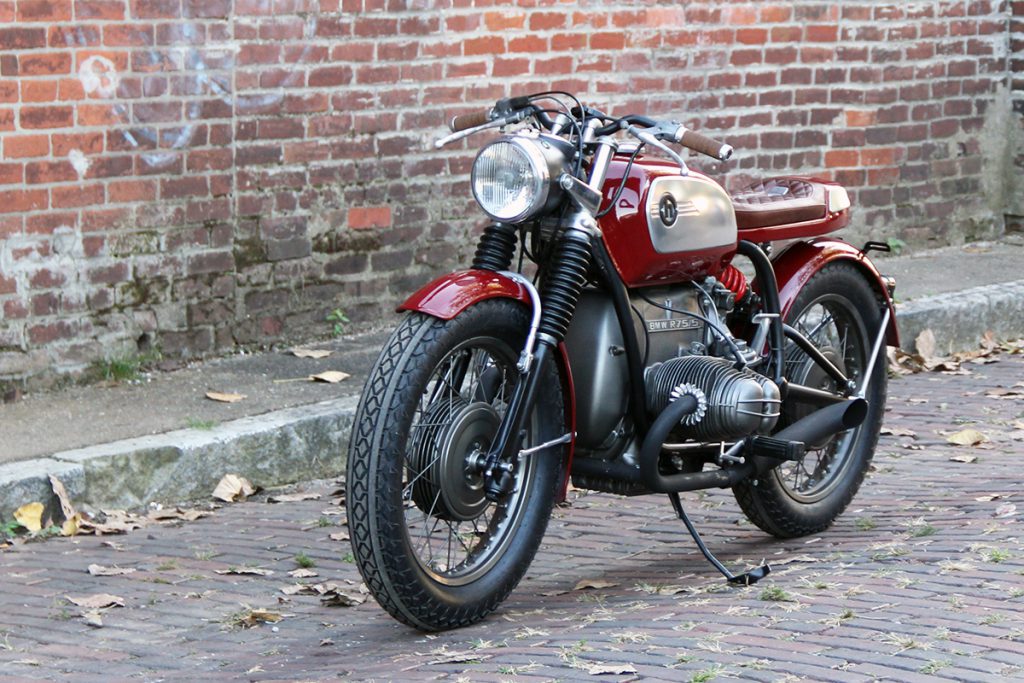 If 'vintage appeal' is such a thing the H-Garage BMW R75 has plenty of it. This bike took me by surprise when it first appeared in my inbox but the more I looked, the more I liked. The R75's styling harks back to the very early days of café racers. Long fenders, fork gators and wide handlebars. It's a great balance of classic and custom touches that are topped off with an impeccable level of fit and finish. Its inclusion in this list may raise a few eyebrows, but my minds made up, this is one very cool custom Beemer.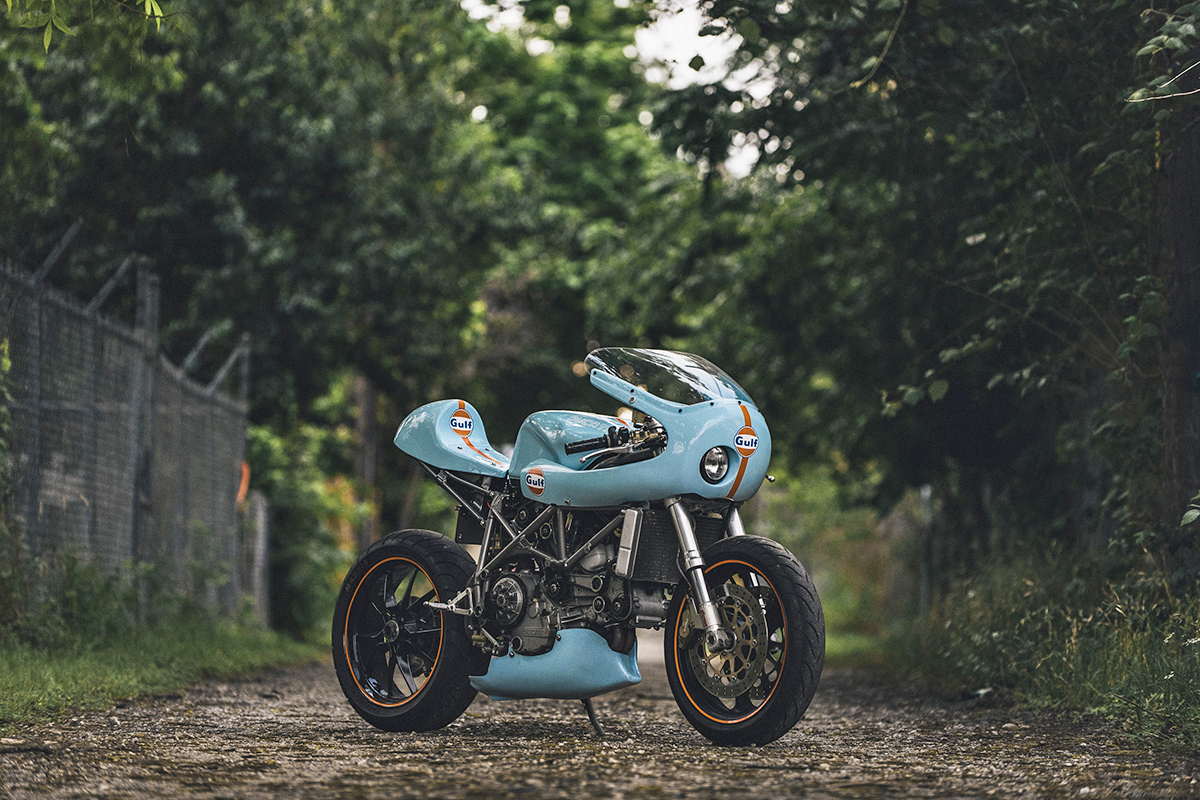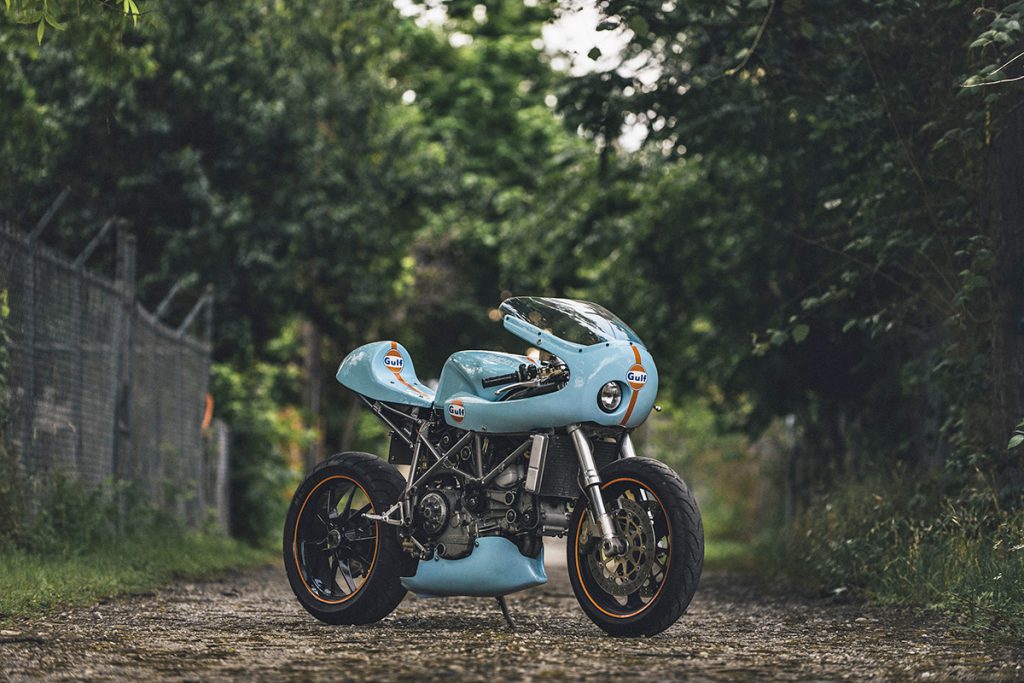 The Gulf racing themed Ducati 748 by Jon Ball had no shortage of fans when it went live on the website. Brandon LaJoie's stunning shots of the bike could be responsible for some of that response, but photographic prowess aside the Ducati is a real looker. Jon collaborated with his friends at Denton Moto Collective to get the frame ready for its new bodywork. Much like Vintage Addictions R6, Jon went for a retro theme using classically inspired fiberglass for the 748's new bodywork and it turned out great.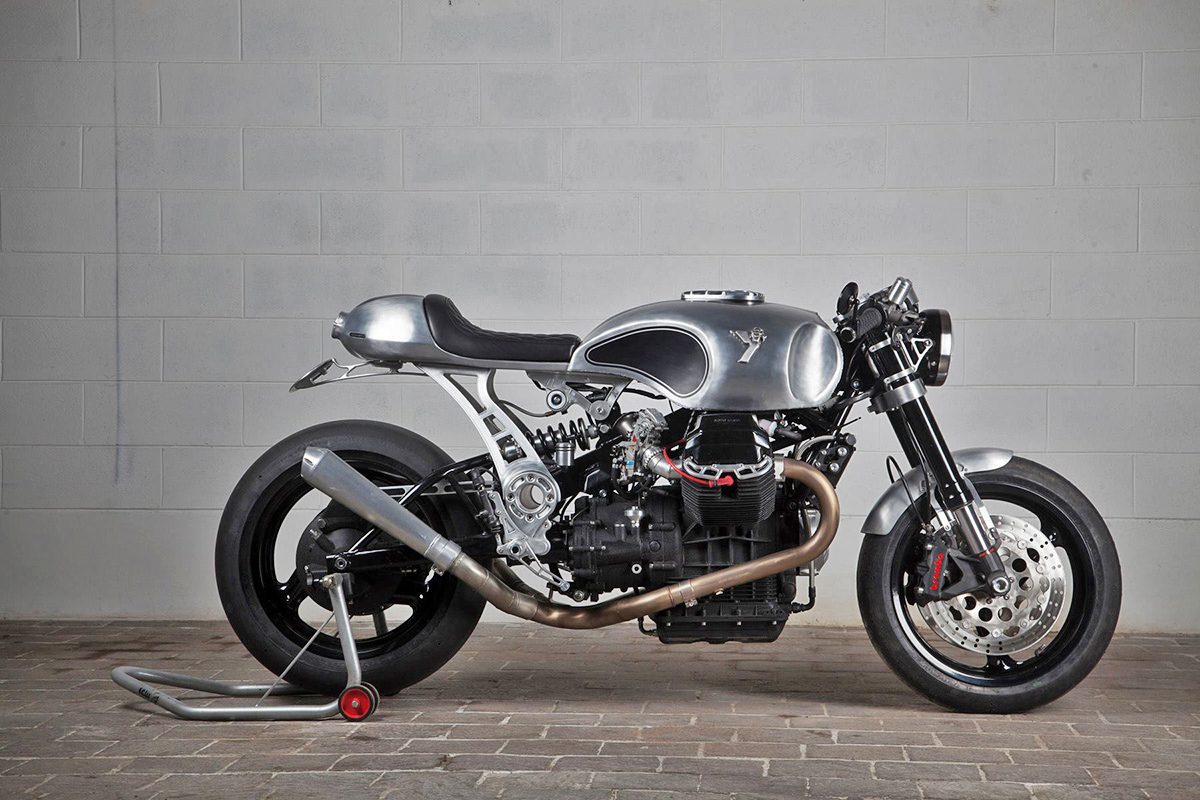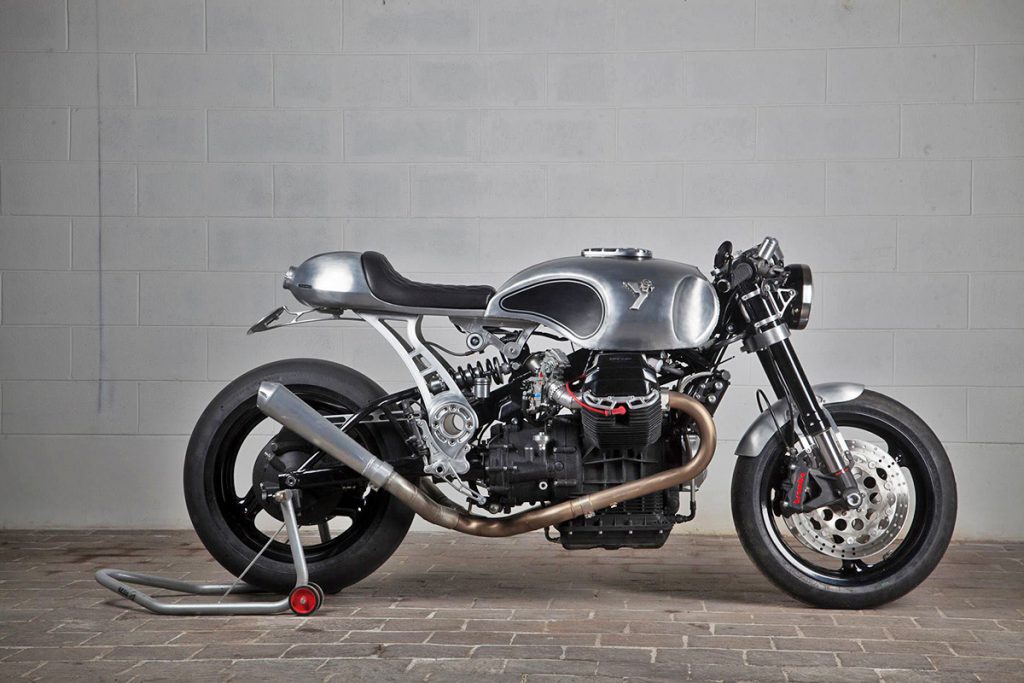 Another Italian sneaks its way into the top 10! When Seven Motors decided to cook up a Moto Guzzi V11 café racer the main ingredient was aluminium. From the 100% hand formed tank and tail to the CNC milled subframe this aluminium covered creation is a work of alloy art. The weight savings were, of course, huge and additional power and handling upgrades make this a bike more than worthy of being coined a café racer.
Everyone knows I'm a Honda CR750 fan, but Justin's CR inspired CB550 proved to be very popular with all of you too. Despite his build being based on the CB750's little brother, Justin managed to create an accurate homage to Dick Mann's Daytona winning bike. The bodywork is, of course, the most obvious connection to the original CR750 but look closer and you'll find that many of the smaller details such as the rear sets, linkages and oil tank are all replicas of the originals too. Finished in vibrant blue with and classic Honda CR livery this bike deserves all the attention it can get.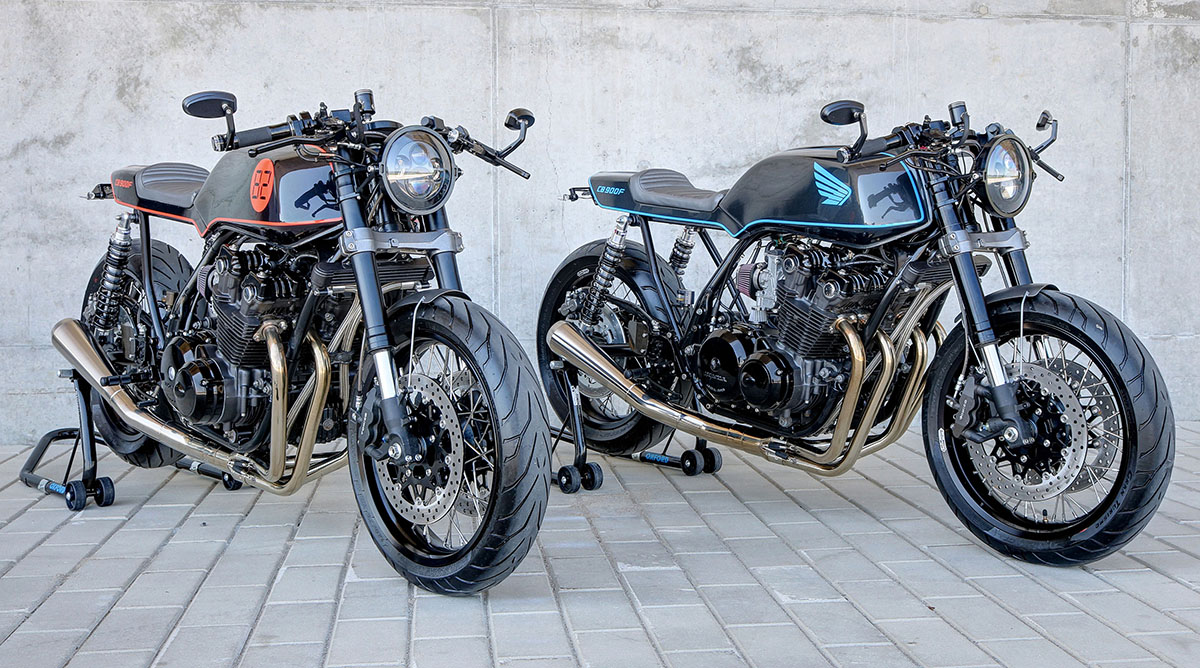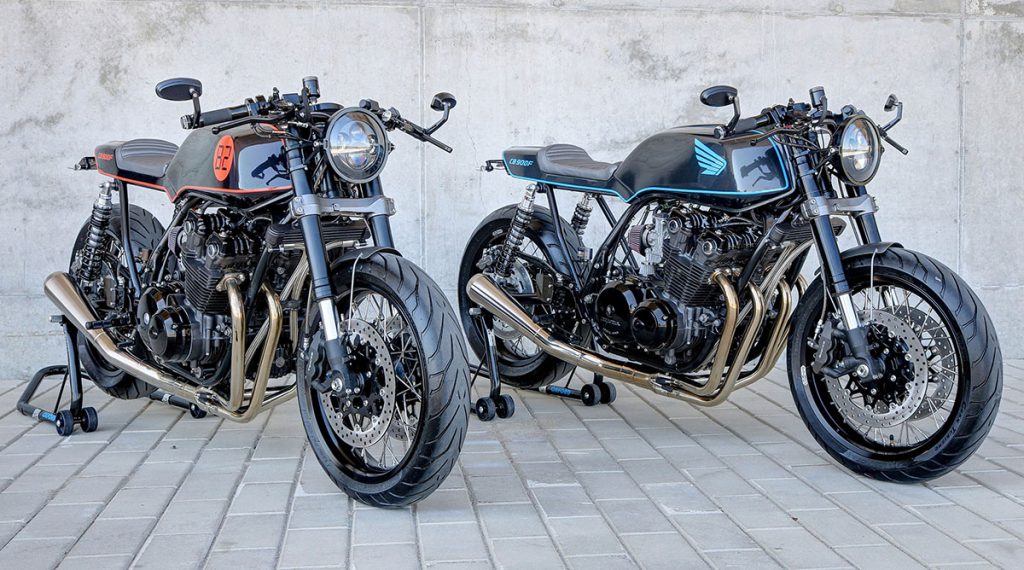 This stunning pair of Honda CB900f café racers are the work of catamaran designer Sylvain Carignan. After acquiring the two bikes at the same time it simply made sense to modify them both at once. Sylvain developed the design for the bikes by working with the features of the stock bike that he loved. As a result, both bikes still run the factory Honda fuel tanks. Using Solidworks and 3D printers Sylvain developed a custom tail end that ties in perfectly with the stock tank. Once he'd created a balanced bone line he upgraded almost every aspect of each bike and the results speak for themselves.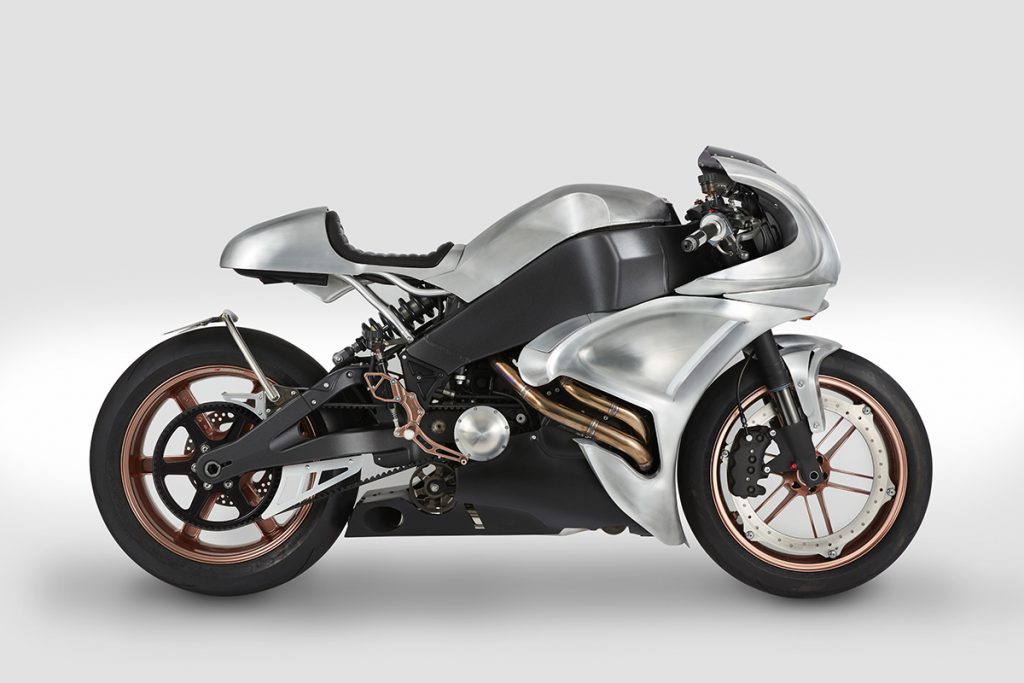 In the world of custom motorcycles winning a trophy at the Mooneyes Hotrod and Custom Show in Yokohama, Japan is like taking home an Oscar. Tokyo based Ask Motorcycles was no newcomer to the show, but the 2016 instalment proved to be a very special one. Workshop owner Rad Yamamoto worked tirelessly during the months leading up to the show to get his Buell completed in time despite a painful wrist injury. On the weekend of the show, he was awarded Jeff Deckers' 'Pick of the Show' as well as the 'Best Cafe Racer' trophy which the event organisers created specifically to honour his incredible creation.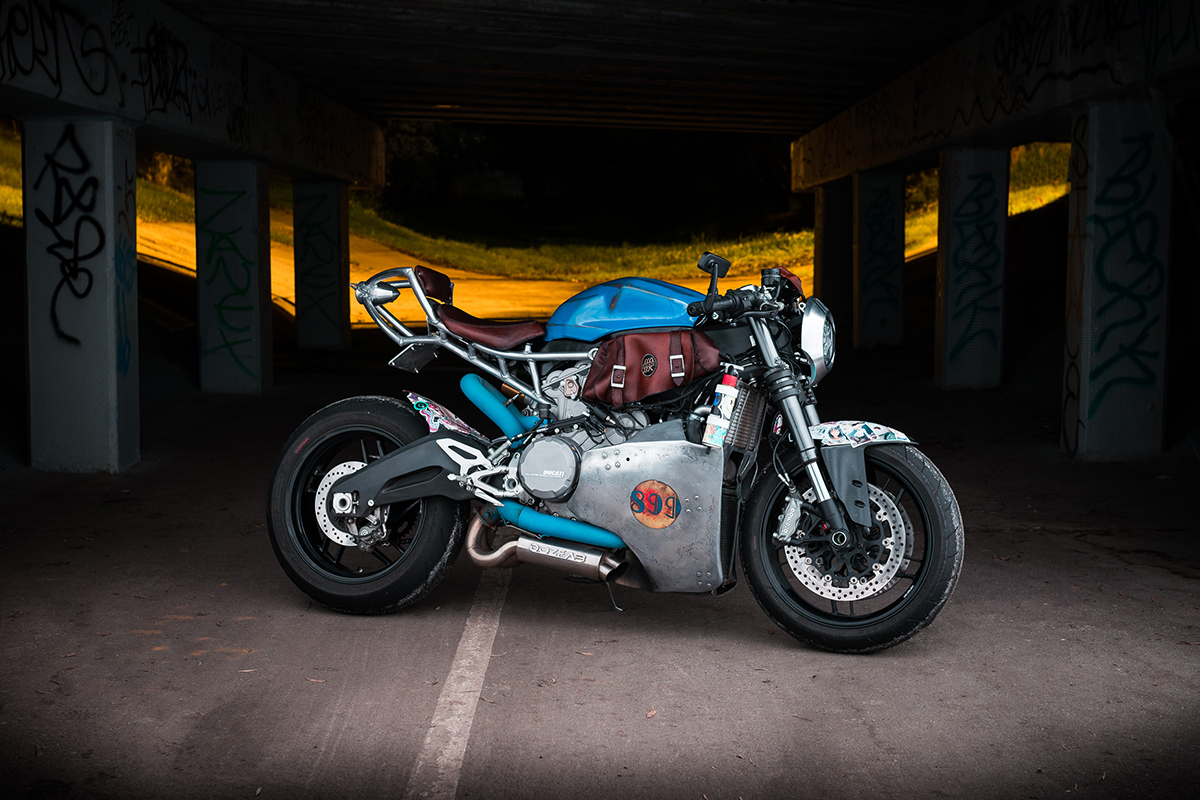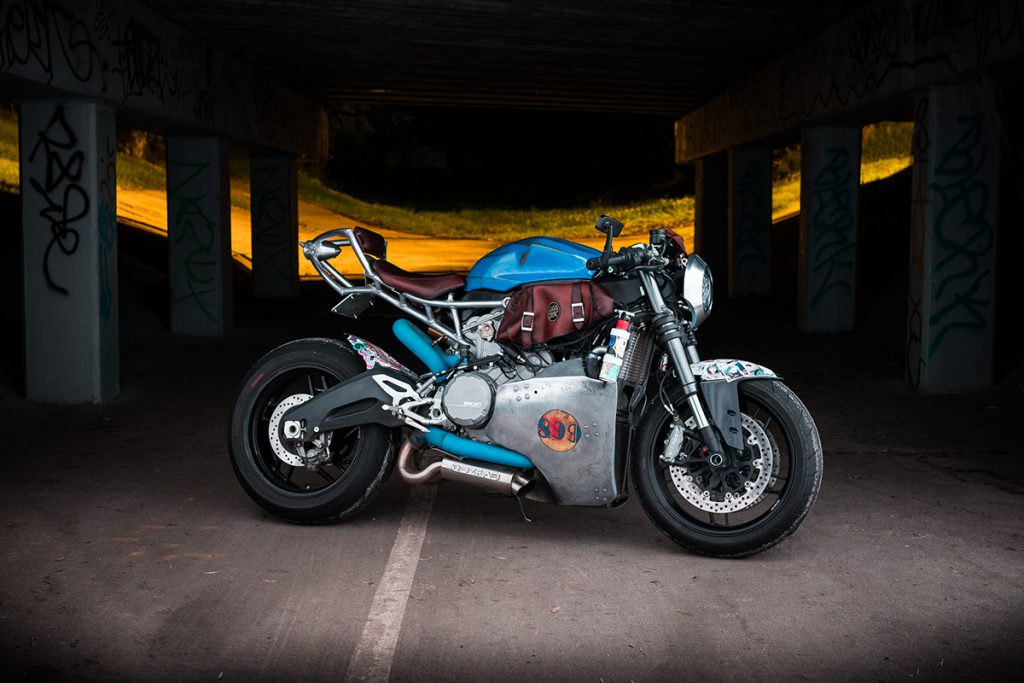 Here's a bike I couldn't overlook. Matt Errey's wild Ducati 899 generated some rather polarising opinions when it went live on the site, and rightly so. After all who in their right mind would take a brand new Panigale 899 and chop it up as soon as it had been run in?! Well, Matt would and I commend him for it. Matt didn't set out to create a bike that would appeal to the masses or adhere to any design rules, he simply set out to build a bike that appealed to him. Almost all of the work done (which was extensive) he completed himself. It's a weird and wonderful addition to the list and one I think will continue to raise eyebrows for years.
Ok, so our top 10 list is actually 12. Get over it.
Stile Italiano's Moto Guzzi build is actually one of two bikes they built in close succession. Named the Twisted Twin this Moto Guzzi T3 was the first of the two to be completed. Built in the style of a 70's racer, Honda's CR750 was once again the main inspiration. Some of the Guzzi's stand out features include the ultra-rare Fox air shocks, anti-dive forks, and a beautiful Fontana front drum brake. The second Twisted Twin was perhaps one of the best looking Harley Davidson cafe racers we've ever featured. The Stile Italiano Harton (below) wears the same striking black, silver and gold paint scheme as the Guzzi and rolls on a replica Norton wideline featherbed frame.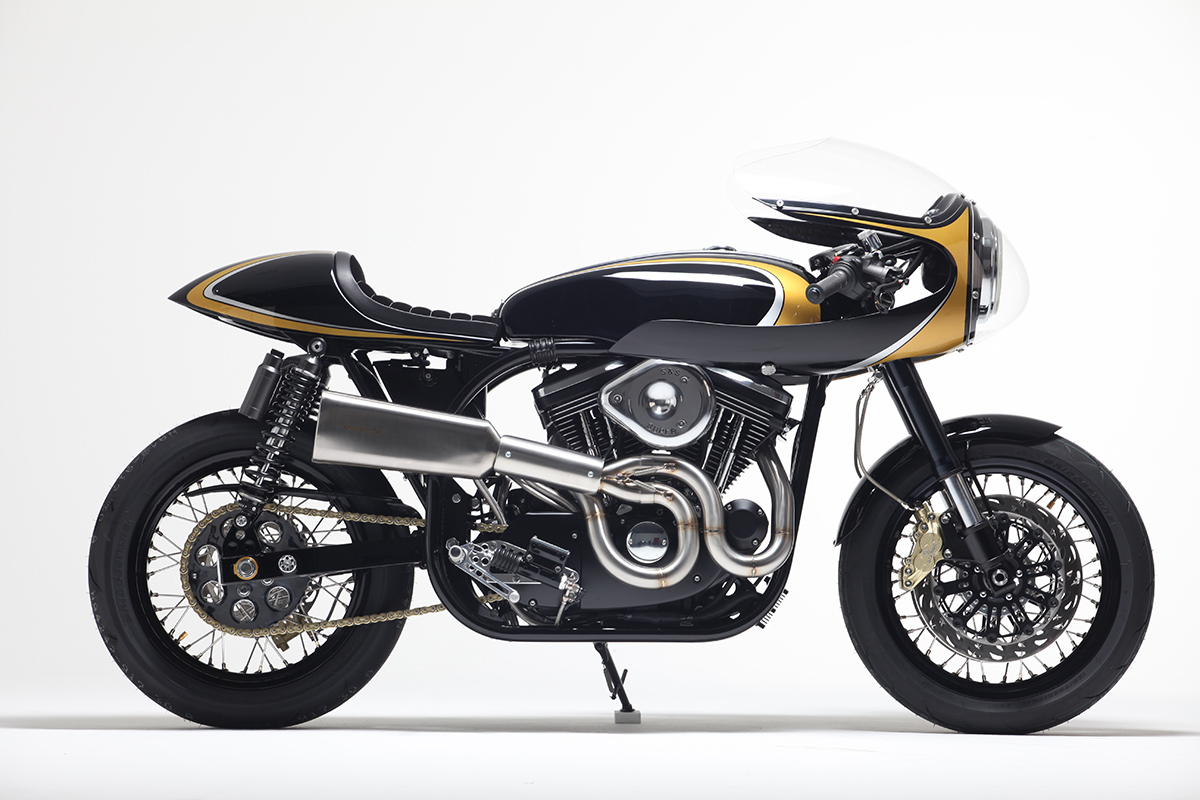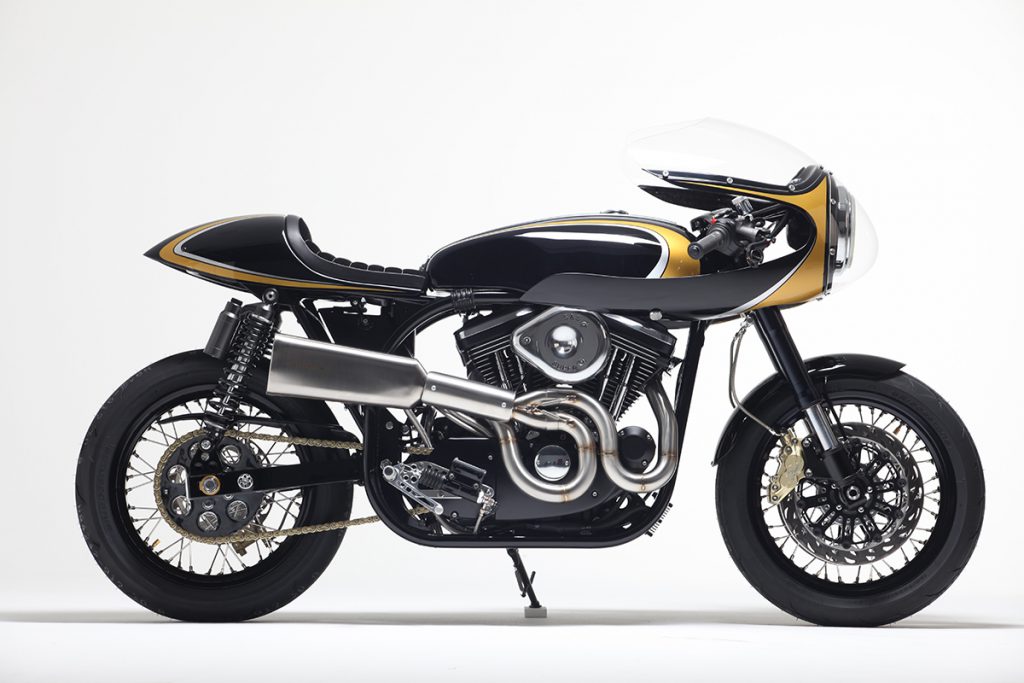 To avoid anyone accusing me of favoritism this last bike is appearing as an honorable mention. I worked closely with Jake during the build of his Honda CB400 café racer which took well over a year to complete. This was his first attempt at modifying a motorcycle and the result is something he should be truly proud of. Every stage of this build blew me away. From the full 3D scan he had done of the bike so that he could model parts directly on to it, to the way he fearlessly tackled the bikes incredibly complex wiring harness. This CB400 could have rolled straight out of Honda's factory it's that well built.
Have you got a favorite on this list? Let us know with a comment below…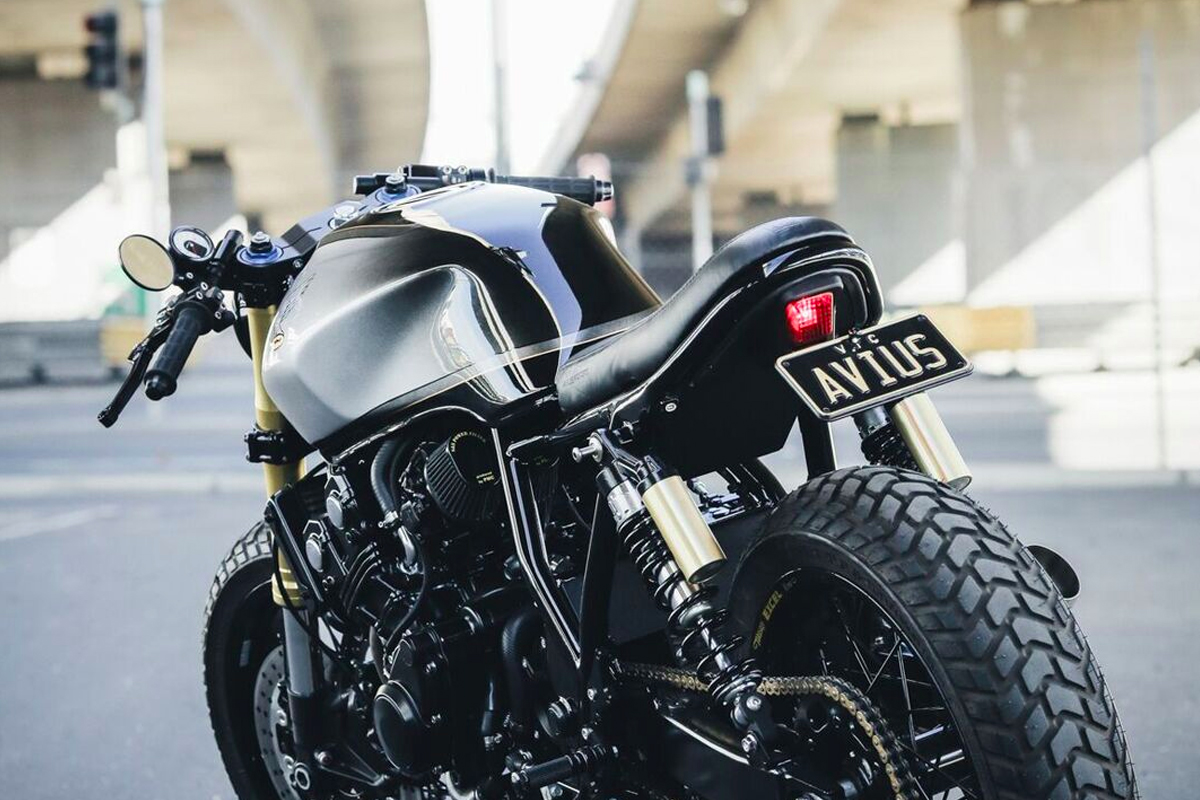 2017 was a great year. The custom motorcycle scene has continued to produce some truly incredible builds and we were honoured to feature many of them here on Return of the Cafe Racers. So this year we've pulled together this Top 10 Cafe Racers of 2017 list. Top 10 lists have never really been our thing though, so rather than ranking the bikes in order, we decided to create a list that simply showcases the motorcycles that made the biggest splash when we pushed them live.