This outstanding Norton is, in my opinion, one of the best motorcycles to appear on Cafe Racer TV. The stunning Seeley Norton was built by Kenny Cummings and Dan Rose and recently appeared on season two of the Discovery HD series.
With the increasing popularity of vintage racing in the US, Kenny and Dan set out to build a podium placing, period correct race bike and that's exactly what they achieved. The Norton was constructed in the style of a Seeley Mark II Norton and is almost completely constructed using custom made, racing developed parts. The bare metal, bronze welded frame was custom designed and built in the UK by Roger Titschmarsh whose work has been personally approved by Colin Seeley himself. The entire frame including bushings and bearings weigh in at only 24lbs (10.9kg).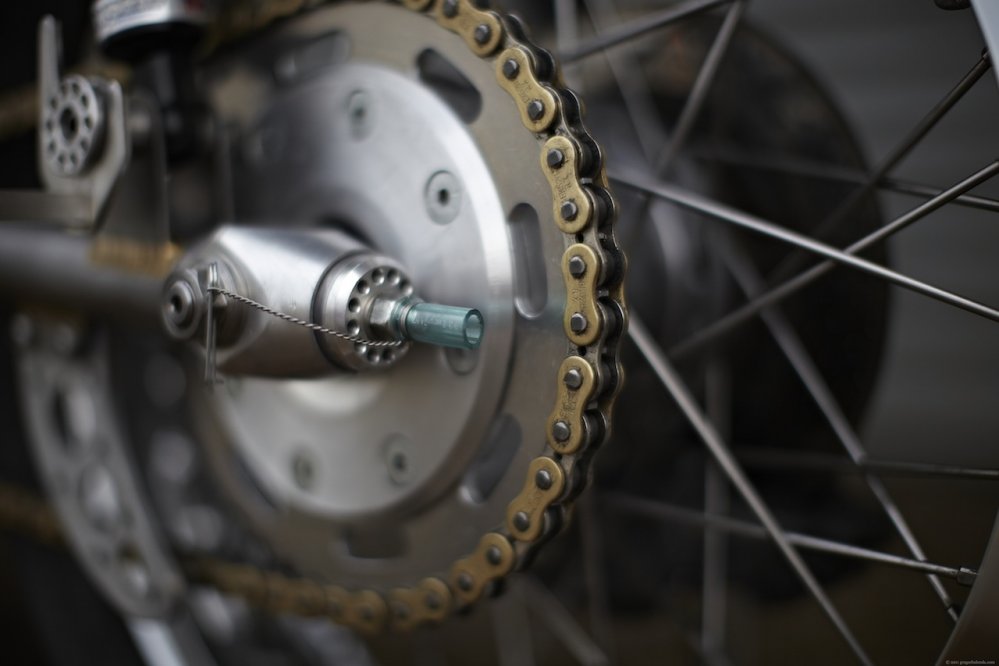 The 750cc Norton Combat engine is built up of
Steve Maney
Racing components and
JS Motorsport
internals. Its JS Motorsport pistons weigh only a third of the original versions and are fed via a pair of 36mm Amal MK2 carbs with built in velocity stacks. All up the engine is producing around 70hp which for a motorcycle that has a total weight of just under 300lbs (136kg) is more than enough to get you to the front of the pack.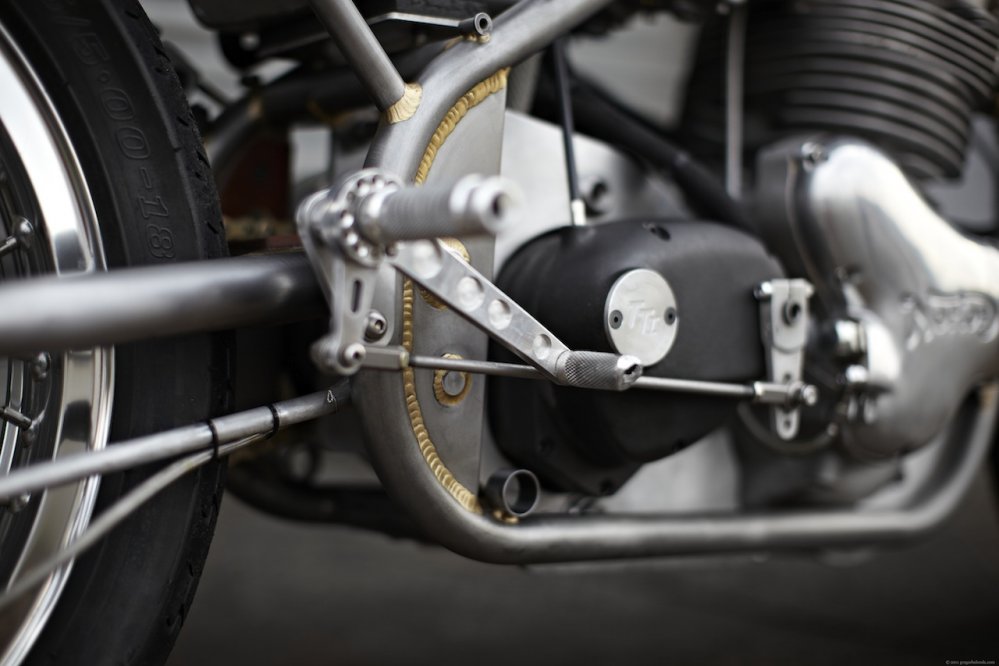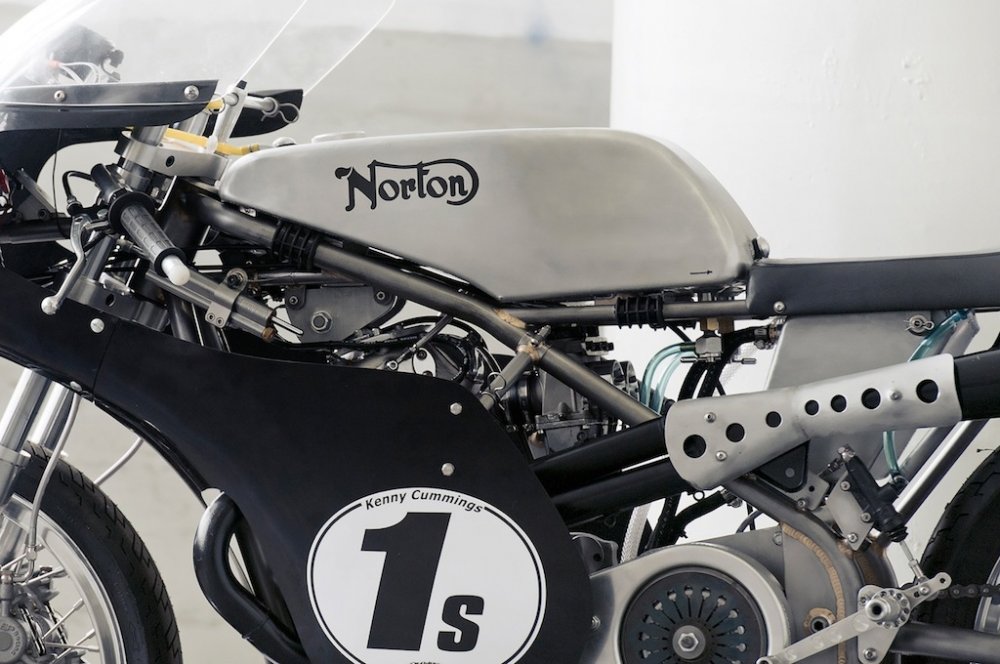 "We will assemble a period bike from a long list of custom made race parts. Our goal is to make it onto the track by the end of the year and win."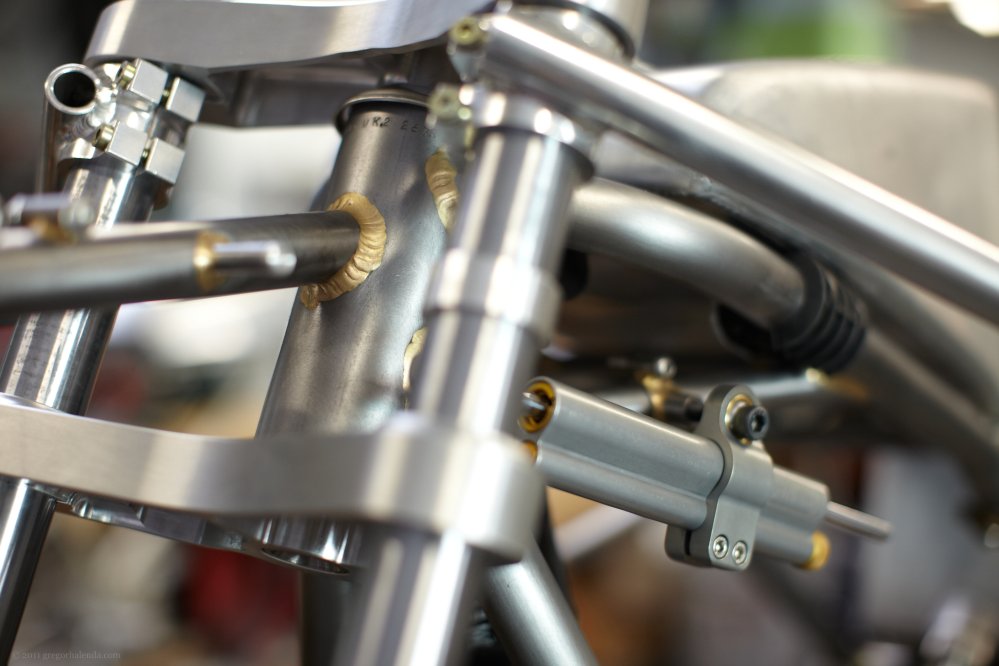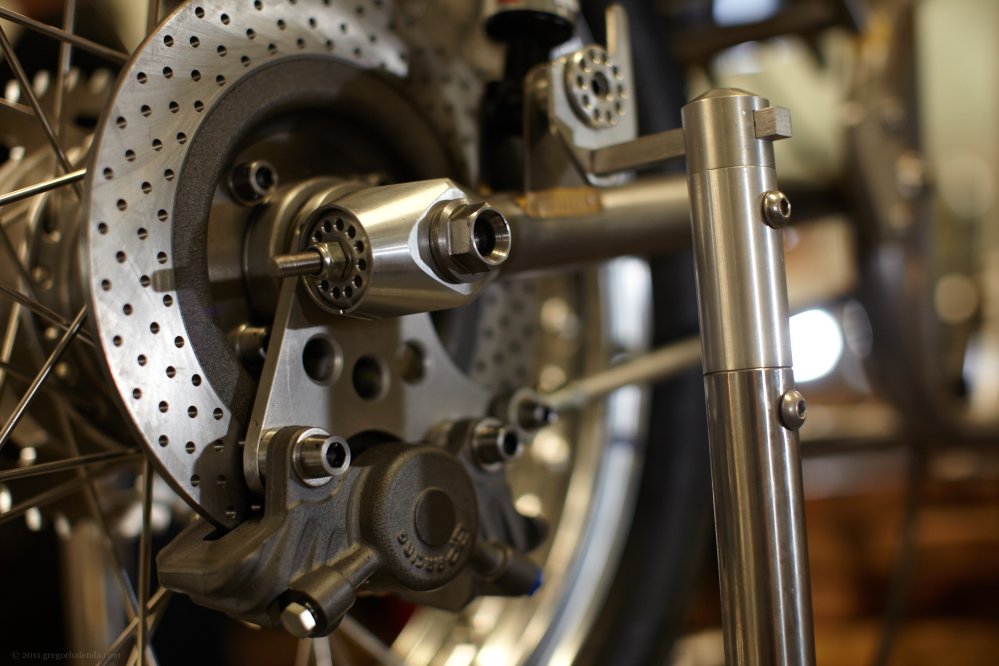 If you're wondering how fast Kenny's bikes actually perform, here's a video of him up against some vintage 1000cc Moto Guzzis. I can only imagine the size of the grins on our British reader's faces.
The build wasn't all smooth sailing. Constructing a motorcycle as highly tuned and customised as this can always result in a few headaches. After some issues with forks, brakes and an engine building oversight that required another full tear down, the bike was ready to race. The Seeley Norton competed at the AHRMA
Barber
vintage championships and came home with a very respectable second place. Not a bad effort at all and certainly a position that will get you noticed in such a highly respected race.
For more photos and full details of the build, visit