We love seeing new custom motorcycles turn up in our email from far away places, especially when they look as good as this Norton. Built by Mochammed Ballazam of Bella Norton in Jakarta, Indonesia this Norton instantly became a hot favorite of ours with it's ultra low lines and unmistakable Cafe Racer styling.
The motorcycle started life as a 1969 Norton Fastback Commando. It was in "original condition" which unfortunately meant a lot of it had to go. Acquiring original replacement parts for items like the side covers and the tank just wan't an option as a Norton like this is hard to come by in Indonesia, in fact it's these limitations that shaped how his Cafe Racer was constructed. With out affordable access to Norton replacement parts a lot of the components used on the bike were chosen purely because that's what was available at the time.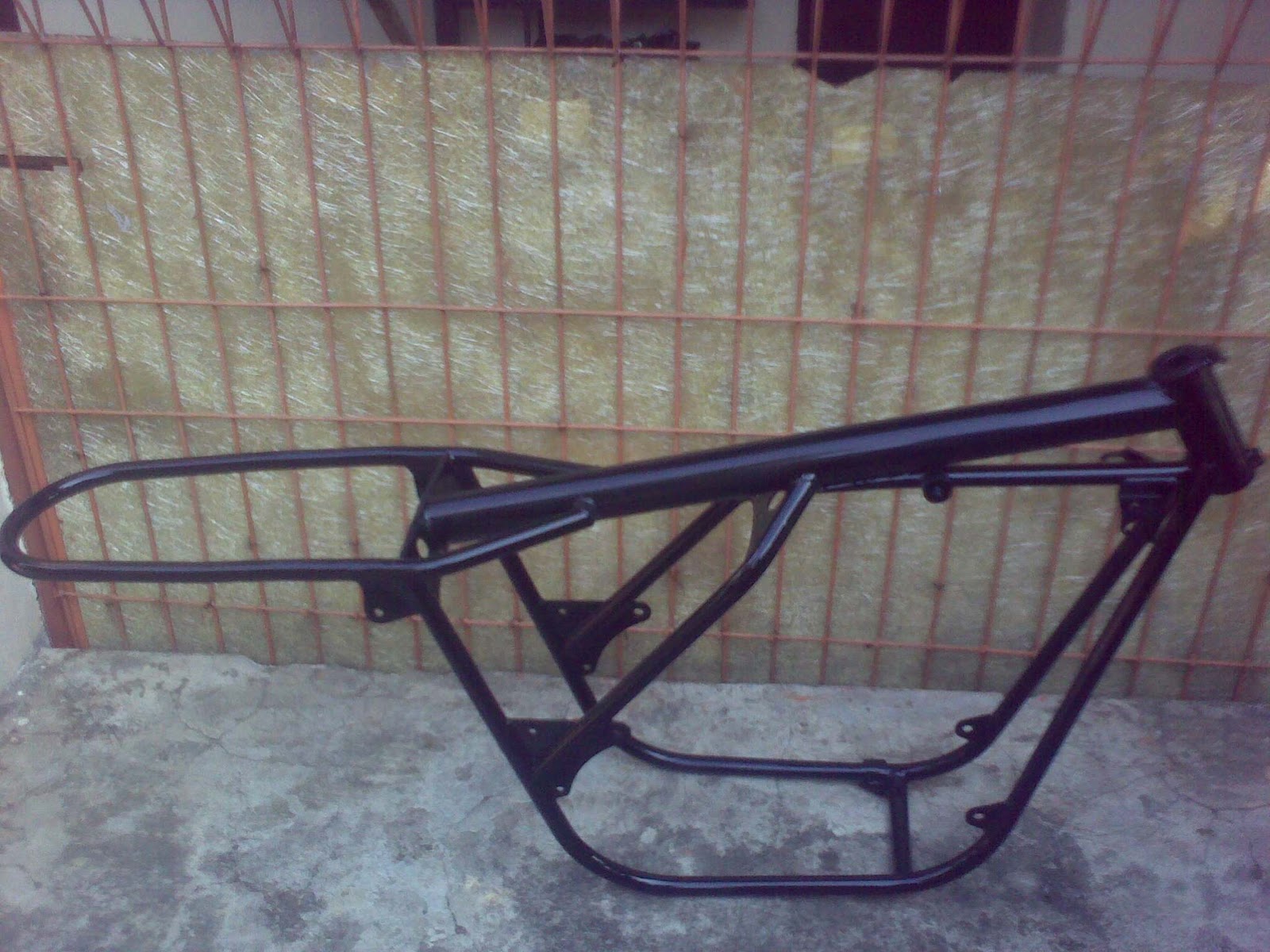 The front end of the Norton is made up of Harley parts including the hub, disc brake and caliper while the rim is a British made Dunlop 18 inch unit wrapped in Bridgestone rubber. The frame is the original Fastback frame that has been stripped, cleaned and sprayed to bring it back to it's former glory. Mochammed used his own tank design which was made for the bike locally along with the leather upholstered single seat. The rear end retained the original mudguard and shocks but a custom tail light and another Dunlop 18 inch rim were used to finish it off.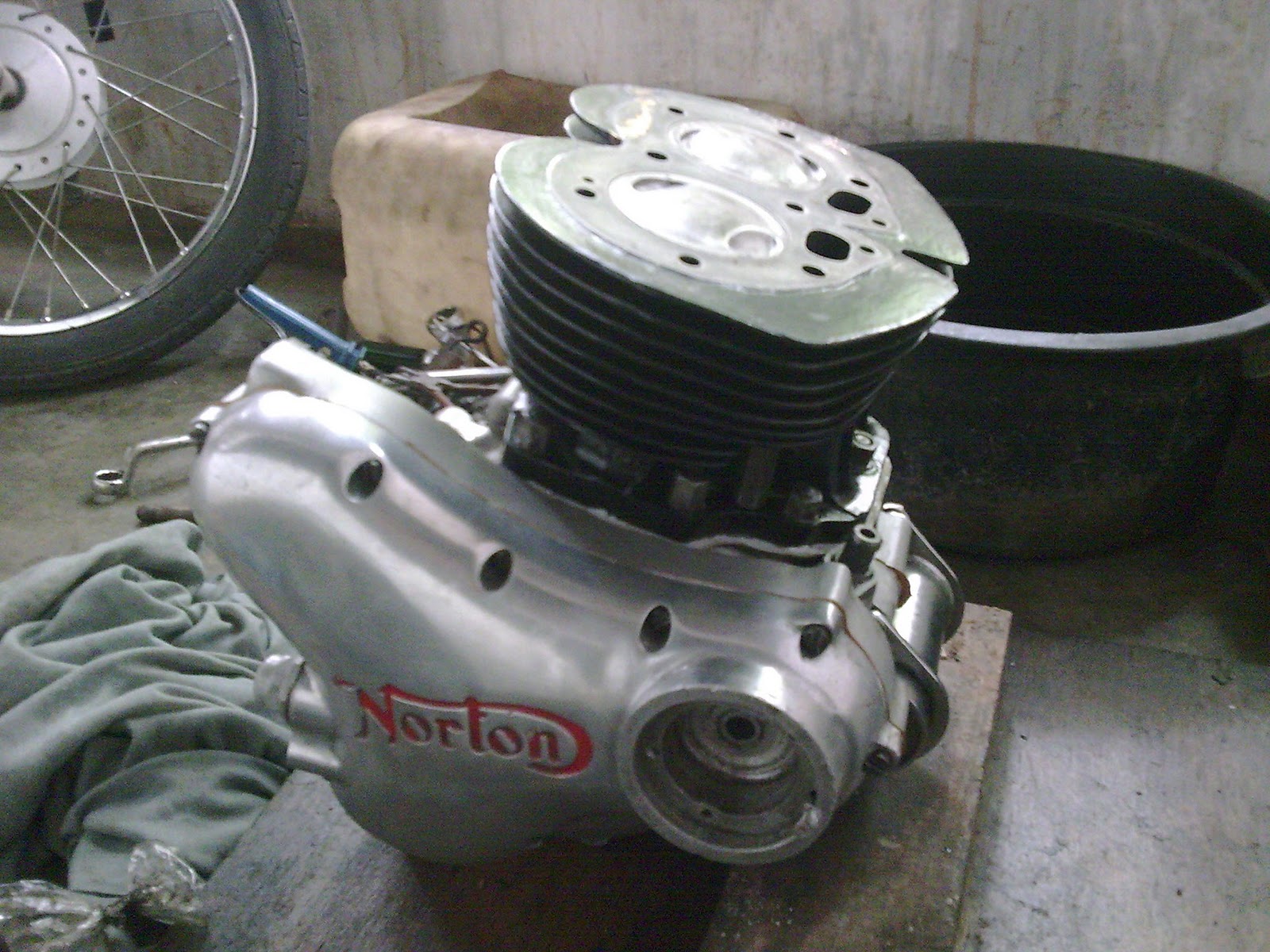 The Norton's 750cc motor was in good running order so a tear down, clean and fresh seals were all that was needed to freshen it up, the carb however was replaced with an Amal MK2 to liven things up a bit. All up the build took around 3 months to complete and I'm sure you'll agree it's a job well done…especially considering the limitations and challenges overcome to complete it.
With most of the motorcycles on the roads in Indonesia being under 400cc Mochammeds Norton Cafe Racer would be hard pressed finding a worthy adversary on the street.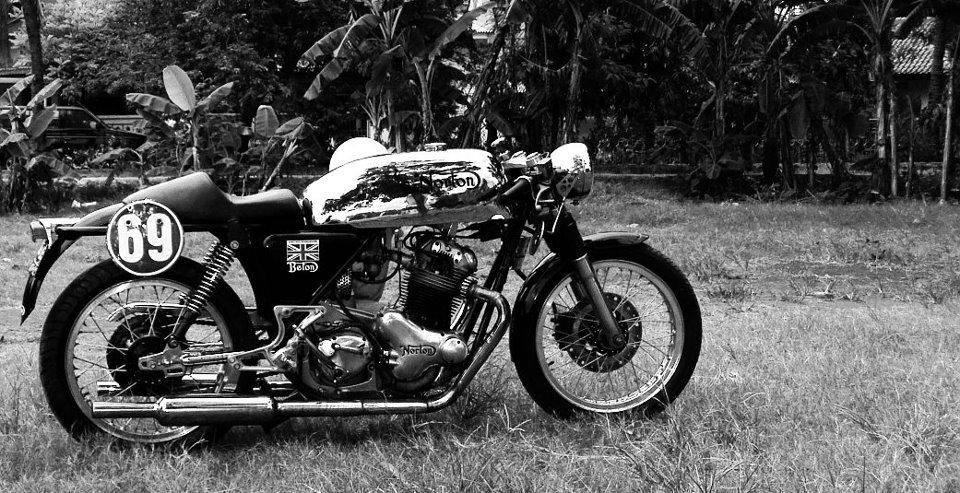 Mochammeds interest in British motorcycles was spawned by a love for the Dominator his father owned when he was younger. Once he was old enough and started to look for a British motorcycle his father insisted it was a Norton. Since then he's owned an impressive collection of Norton motorcycles including a 1937 596cc International, two ES2's, a 1969 Fastback Commando and also currently has two Dominators (a 1955 Wideline and a model 7) in progress that we're looking forward to seeing come together. Check out  Mochammeds Bella Norton blog to see what else he's up to.