Aside from being the most iconic of all Cafe Racers, what really makes the Triton special is how it came to be. Unlike other classic bikes from the same era, the Triton was never a factory-built motorcycle. Instead, it was dreamt up by home builders in the UK during the late 1950s as a means to an end. They wanted faster, better handling machines than the motorcycles being sold by manufacturers and the solution was to simply create their own.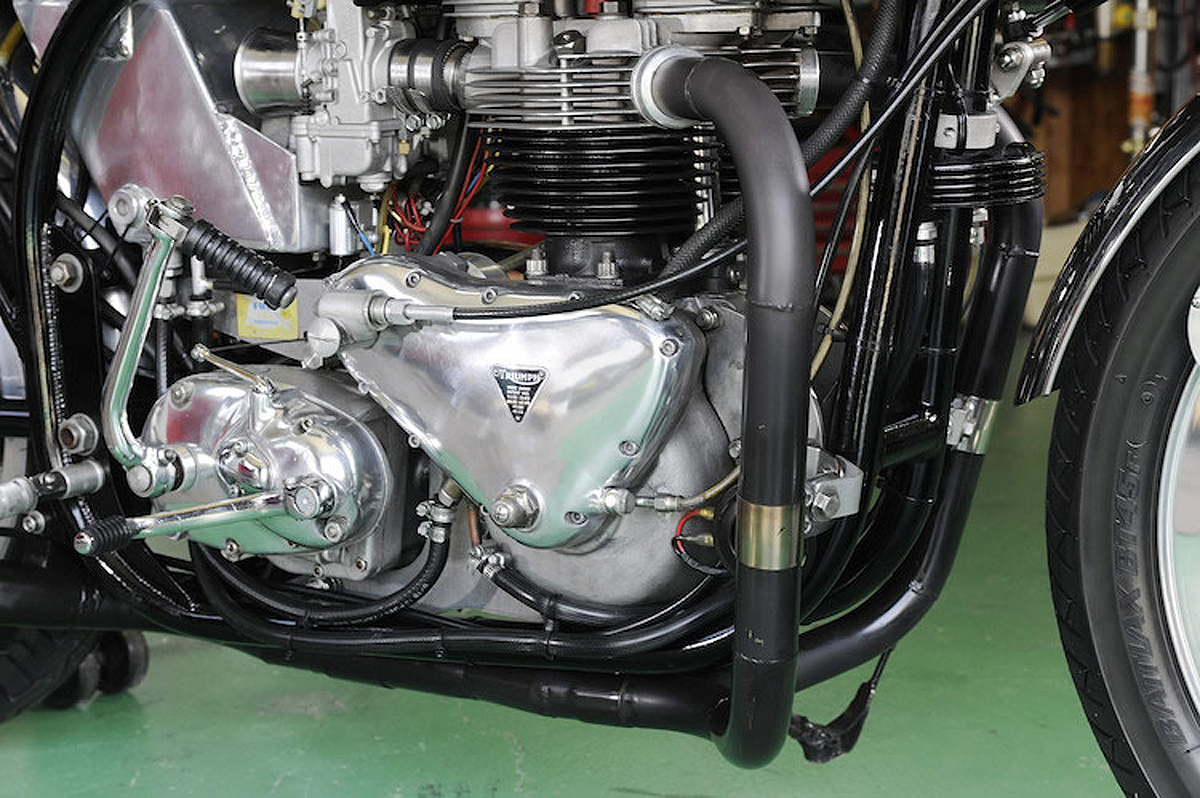 Merging Triumph's fastest engine of the era, the 650cc parallel-twin Bonneville with Norton's legendary featherbed frame was the perfect formula for a potent road racer. There was no right or wrong way to build a Triton, but there were highly revered performance and styling parts like those found on Norton's Isle of Man TT race bike, the Manx. Weight was kept to a minimum to get the most out of the engine's power and having a good looking machine was just as important as having one that went fast. Parts were cheap and as long as the 2 main ingredients of a Triumph engine and Norton frame were present, home builders were free to mix their own Triton cocktails. The Triton was created in a similar fashion to how the bikes themselves were built, merging the 2 manufacturers' names, Triumph, and Norton.
Today's Triton Cafe Racer is not a UK-built bike. It hails instead from the Yoshida Machine workshop in the Aichi Prefecture of Japan. The bike was put together over 4 years by workshop owner Shinsuke Yoshida and is his personal interpretation of the Triton style.
At the bike's core is, of course, a Bonneville motor and it sits comfortably in a Norton featherbed frame. For improved performance, the engine has received a larger 750cc bore along with upgraded internals for plenty of additional power. Efficiency and output have been further optimised with the addition of a twin spark conversion and since this bike was made to be practical, Shinsuke has added a pair of reliable Mikuni TM Flatside carbs. For a personal take on Triton styling, there's also a black, custom-made exhaust with visible welds and a slick half fairing that ooze classic racer styling.
Since his Triton is built for the road Shinsuke has ensured the bike is running all of the regular (legal) running gear. The fenders, lighting, and mirrors are all there and they compliment the look of the Triton perfectly. Handling has been optimised with a set of Ohlins piggyback shocks and the bike's Bridgestone Battlax tires are the perfect choice for twisty mountain passes or long highway hauls.
Whether his Triton was put together in 2016 or 1959 doesn't really matter. It's a well-planned and executed build that is sure to please every Cafe Racer fan it passes by.