With over 8.4 million registered motorcycles in the United States, motorbikes have positioned themselves as an affordable and popular means of transport.
However, the reputation of motorcycles for being dangerous results from their lack of a structure that protects riders. Unlike a car, where there are structure and restraint systems that safeguard the physical integrity of its occupants.
So to understand motorcycles and accidents, we must look at their statistics. These provide insight into the common causes of accidents and how to prevent them and minimize risks of severe injury with things like wearing a helmet and protective equipment and learning riding tips and safety habits.
Therefore, if you ride a motorcycle or are considering getting one, this article will help you understand what riding a bike entail and becoming a better and safer rider.
Accident Figures
According to the National Safety Council, motorcycles make up only 3% of all registered vehicles and 0.6% of all vehicle miles traveled in the United States. Still, motorcyclists accounted for 14% of all traffic fatalities, 18% of all occupant fatalities, and 4% of all occupant injuries in 2020. A factor that directly influences motorcycle fatality trends is helmet use.
Research by the National Highway Traffic Safety and Transportation Administration (NHTSA) shows that motorcyclists continue to overrepresent fatal traffic accidents. For example, 29% of the motorcyclists who died in 2022 were drunk.
Moreover, the NHTSA statistics show that the use of helmets by motorcyclists has declined in the last four years.

Via NHTSA
Still, knowing the overall number and how it compares to recent years is just the beginning. The numbers don't tell the whole story. For example, are the causes of accidents the same year after year, or are new contributions being added? It's hard to tell. But to keep everyone safe, being alert on the road is essential. Therefore, we remind motorcyclists to make themselves visible, wear DOT-compliant motorcycle helmets, and always ride sober.
Severity Of Motorcycle Accidents
Although not all motorcycle accidents are fatal, statistics show that the fatality rate among motorcycle riders and passengers increased by 11% from 2019 to 2020, while the rate per 100 million vehicle miles traveled increased by 23%.
In the last decade, deaths have increased by 20%, while death rates have increased by 27%. As a result, motorcycle fatalities now stand at 5,579, and the rate is 31.64 per 100 million vehicle miles.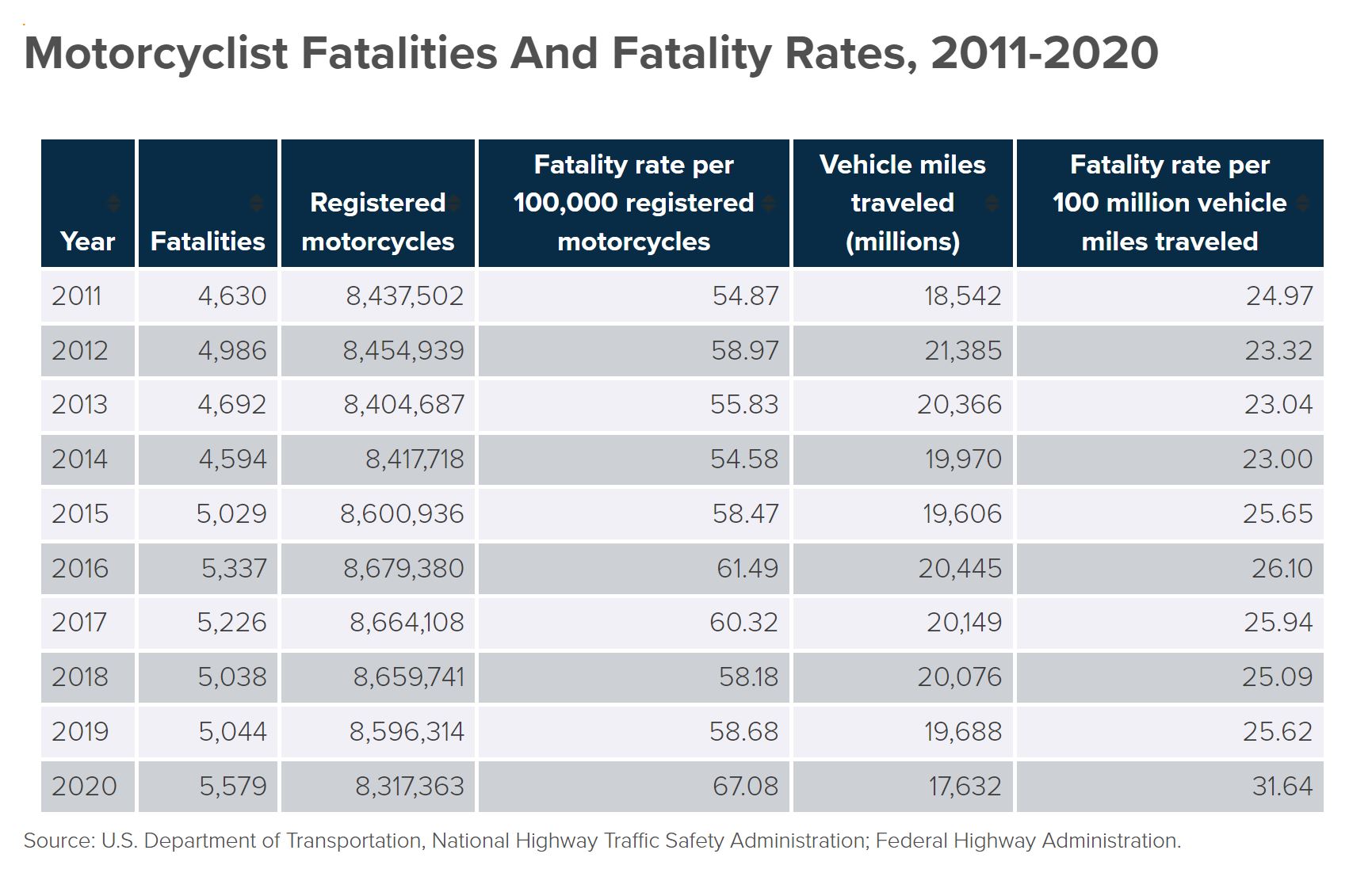 Via Insurance Information Institute
Main Types And Causes Of Motorcycle Accidents
Many factors lead to a higher chance of being involved in a motorcycle accident. Before mentioning gender, age, time of day, alcohol, or weather, we must consider the rider's safety habits and skills. A rider with more skills with an understanding of motorcycle riding should be less likely to be involved in an accident. Beyond skills and motorbike riding correctness, the following are the main factors contributing most to motorcycle accidents.
Age
Twenty years ago, the statistics' age ranges were below 40% of all motorcycle fatalities. That meant motorcyclists under the age of 30 had a decreased death rate and continued on a downward trend.
Over the last 15 years, motorcyclists ages 30-50 have been steady with a slow decline. However, while younger riders have declined in fatalities since the early 1990s, motorcyclists over 50 have increased fatalities yearly. They have remained above the 1,500 lives lost in the last eight years.
Gender
Males are killed approximately 9 out of 10 times that a motorcycling life is lost. This statistic doesn't change considering age unless the rider is under 16. Those passengers are most likely to be on a scooter, and it only dropped the percentage to 79%  as of 2017.
In general, men get into more accidents than women, and given that most riders are men, you can see where this is going. Less than 1% of men lose their lives as passengers, but women lose their lives 59% of the time as passengers.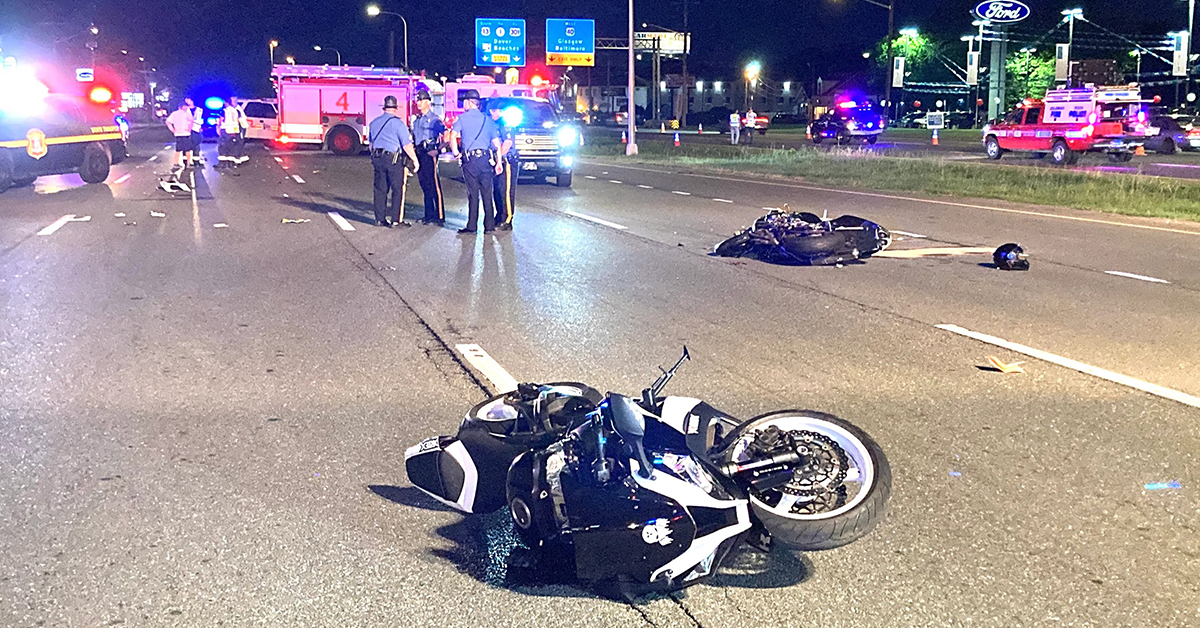 Via Delaware Online
Time Of The Day
According to statistics from the NHTSA (National Highway Traffic Safety Administration) on fatal motorcycle accidents, most occur on weekend nights between 3 p.m. and Midnight.
The fewest fatal accidents occur between 3 and 6 a.m. on weekdays (100 motorcyclists killed, or 3.7% of weekday totals), from 6 to 9 a.m.  (66 deaths, 2.6%) occur on weekends. Overall, motorcyclists are more likely to die in accidents after drinking on weekends than on weekdays.
Drinking And Riding
The involvement of alcohol when riding a motorcycle does not always equate to being involved in an accident. Still, statistics show that having a blood alcohol level of 0.08 or higher can be a factor leading to a fatality. For example, of the motorcyclists killed in 2017, about 1 in 3 had a BAC of 0.08 or higher. A BAC of 0.08 is usually the legal limit before it becomes a crime in most states.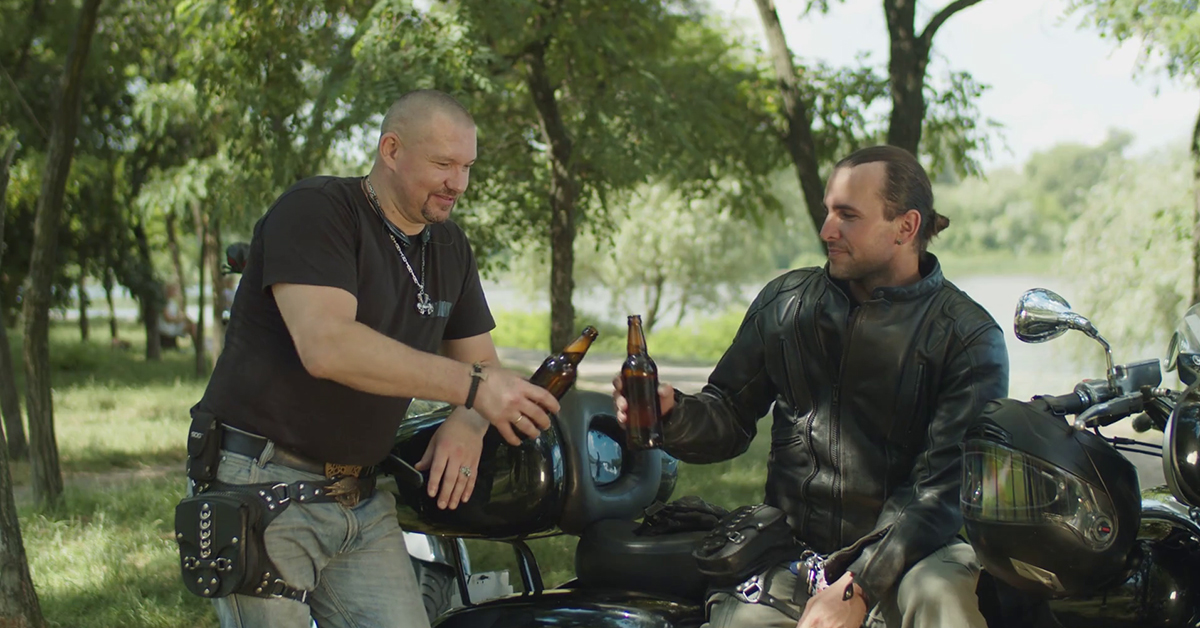 Via Storyblocks
Of those motorcyclists, about 60% had a BAC of 0.15 or higher. That's almost double the legal limit allowed. The time of day also contributes to the statistics surrounding alcohol. Nearly half of the motorcyclists with a BAC of 0.08 or more lost their lives between 9 p.m. m. and 6 a.m. when daylight is gone. In addition, animals can be more on the roadside, and the weather can play a more significant role with fog, ice, or rain. So, drinking and riding a motorcycle is not a good combination, especially when other factors can increase the danger.
Accidents Involving One Or More Vehicles
Motorcycle fatalities on the road do not always involve other vehicles. For example, out of every five deaths on a motorcycle, two only involved the motorcyclist. Therefore, these count as single-vehicle accidents.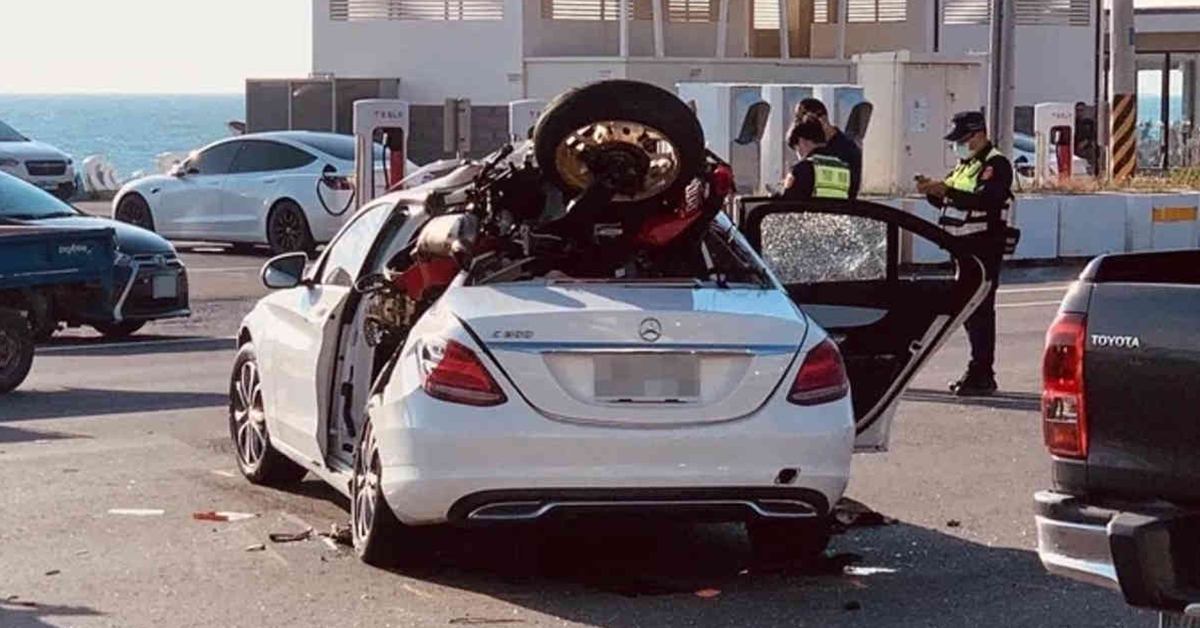 Many factors can contribute to a single-vehicle accident on a bike, but the main contributor is always the motorcyclist. Of those five deaths, the other 3 involve one or more vehicles. They don't have to be moving to participate, but most likely, another vehicle on the road. These accidents, again, may have similar causes, but other contributions may play a role when other vehicles share the road. The only significant factor, in any case, is the rider himself.
Engine Size
A motorcycle's engine displacement is an indicator not only of its power but also of its dangerousness. Typically, newer riders buy motorcycles in the 1,000cc or less since they are fresh to the motorcycling world. Still, they have a higher risk of an accident because of their lack of experience.
National Highway Traffic Safety Administration (NHTSA) statistics show that motorcycles with an engine of 1,001-1,500cc have a higher fatal crash rate than lower cc engines. Engines with 500cc or above account for 40% of accidents, while engines with 50-125cc account for only 20% of accidents. Still, this does not mean that a bigger engine or motorcycle will cause a more severe bike accident. Still, it may affect a rider's ability to control the motorcycle and avoid an accident.
Time Of The Year
The time of year shows a trend leading to motorcycle accidents and fatalities. When it's cold, there are fewer motorcyclists on the road. January through March indicates only a single-digit fatality incident rate. From October through December, we see a similar trend.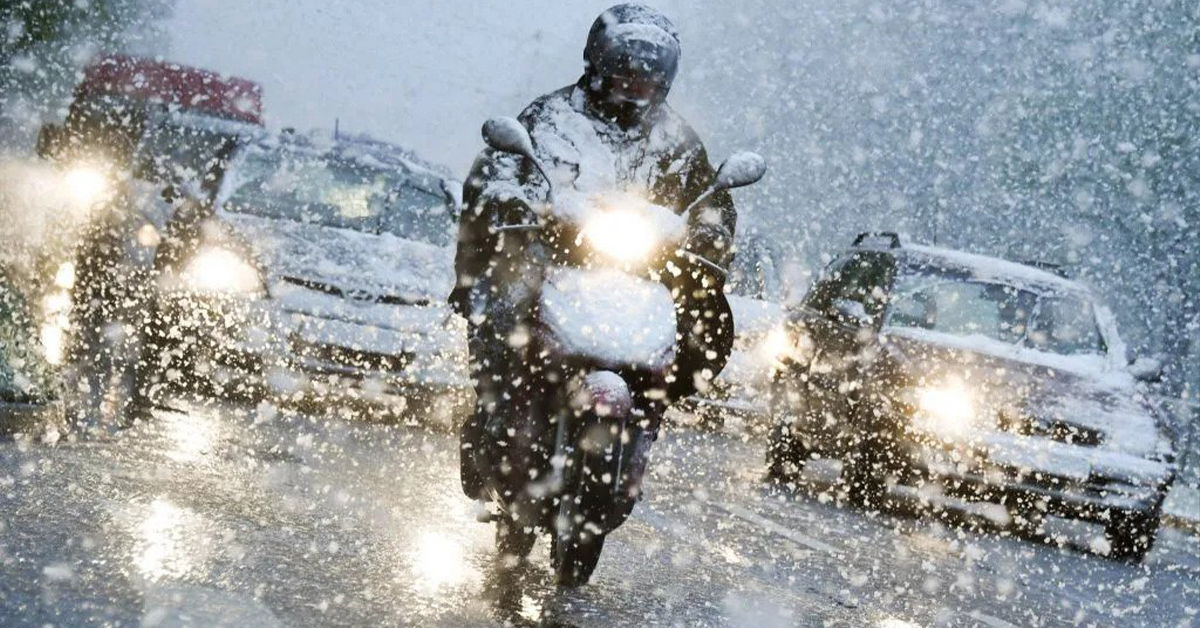 Via Motorbiscuit
That leaves the warmer months of the year when most horse deaths occur. April through September have double-digit mortality rates each month, with July the highest month at 14% since 2017. July is typically one of the hottest months during the summer. With the 4th of July long weekend, motorcyclists are out on the roads enjoying good weather conditions.
Location
The statistics show that location in the United States makes a difference. Looking at the numbers for each state, you can see a significant correlation between coastal states, warmer climates, and the number of registered cyclists. For example, California, Florida, and Texas are the top three US states for deaths.
Warmer climates and longer driving seasons in those states could increase your chances of having a fatal accident. More riding time might mean more accidents throughout the year. Conversely, states like Vermont, Wyoming, Delaware, and Utah may not offer the same riding weather throughout the year and have a shorter riding season. That could contribute to their low mortality figures compared to those higher in the rankings.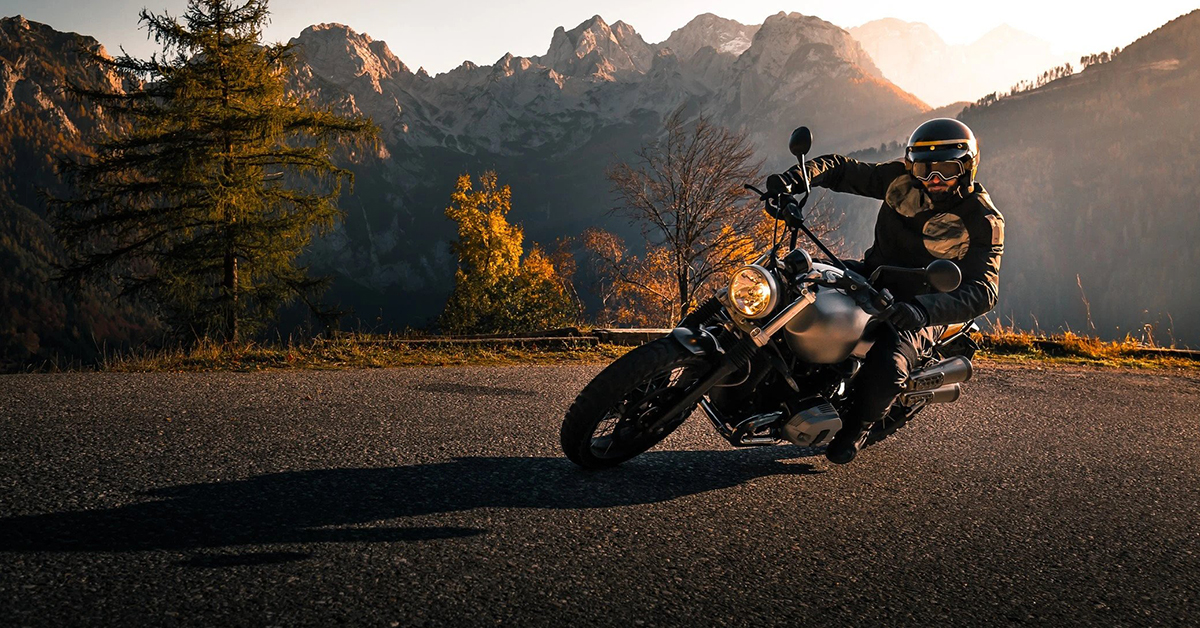 Via The Manual
The National Highway Traffic Safety Administration (NHTSA) shows that in 2017, 60% of fatal motorcycle crashes occurred in urban areas, and the remaining 40% occurred in rural areas. This difference results from various factors. For instance, urban areas typically have significantly more traffic than rural areas, thus increasing the number of motorcycle crashes. Additionally, urban areas often contain more pedestrians and cyclists, which could cause motorcyclists to brake or swerve to avoid them abruptly.
We also must consider road and urban conditions such as potholes, construction, and debris, which could all lead to higher accident rates. Most fatal motorcycle accidents, whether in an urban or rural area, occurred on major, non-interstate roads.
What Riders Can Learn From The Statistics
Considering that 80% of all reported motorcycle accidents result in injury or death, according to the National Highway Traffic Safety Administration (NHTSA). That makes it even more important to do everything you can to keep yourself and other motorcyclists safe.
Here we share some tips to help you avoid becoming part of the statistics we have just presented in this article.
Prepare well. Dress in pants and long sleeves made of leather or other thick protective material. Also, use gloves, eye protection, and sturdy boots that cover your ankles. Finally, don't forget to add layers or invest in thicker gear designed for low temperatures when it gets colder.
Make them see you. Wear bright colors and add reflective elements to your clothing and the bike. Use your front light day or night. Drive in the lane that makes you most visible to drivers, and if you're not sure a driver can see you, honk your horn.
Protect your head. Always wear a Department of Transportation-approved full-face helmet — preferably light-colored, for better visibility. Without a helmet, you are twice as likely to sustain a traumatic brain injury from a crash. Replace your motorcycle helmet regularly (every five years) or after a crash.
Keep alert. Unfortunately, texting drivers are dangerous, so be prepared for sudden lane changes and swerves. Also, keep an eye out for sandy areas, potholes, train tracks, other road hazards, and other motorcyclists.
Watch out for intersections. Half of the crashes occur at intersections. A driver turning left in front of you is perhaps the most common cause, so stay alert so you can react appropriately.
Never drink alcohol or exceed the speed limit. Over 40% of motorcyclists killed in single-vehicle crashes drive while intoxicated, and speed is involved in over one-third of fatal crashes. Staying sober and obeying the speed limit go a long way to ensuring you'll get to your destination safely.
Avoid bad weather. Be well informed about safe ways to ride in the rain, wind, or other challenging weather conditions that mother nature offers in your location. If rain is in the forecast and you must ride, pack waterproof clothing to stay dry and comfortable.
Educate yourself. If you are a new motorcyclist, take a motorcycle safety course. It's also a good idea for experienced drivers to take refresher courses. The Motorcycle Safety Foundation (MSF) offers online and in-person classes — some of which can get you an insurance discount.