Let's face it, if you're a fan of cafe racers, you're almost by definition a fan of classic motorcycles. A lot of these classics need that extra little bit of wrenching time, dusk hours spent in the garage with the radio on and your hands a little greasy. It's all part of the hobby, so that when the time comes, the weather is right, there's light traffic, and the road is calling your name, you can swing a leg over and go for a ride.
Yet, when the time comes for you to move cities, states, or even countries because of your life and circumstances, or you are asked to show off your pristine collectible motorcycle in California while you're in New York, that vehicle transport companies exist. Many motorcycle shipping companies like A1 Auto Transport offer multiple options including enclosed, open, or crated transportation, and are happy to provide their services at affordable rates.
But, we hear you asking, why would I want to ship my bike? It's a valid question, and one that is asked many times, and there are five excellent reasons why shipping with a specialized vehicle transport company is the way to go.
Time
The single biggest advantage of shipping your motorcycle is the time that it saves you. You could be headed across the country to show off your classic cafe racer in a Concours d'Elegance, or you could be moving because of being hired for your dream job in a new city, or any set of circumstances that make you need to travel. You have a few options: You could ride your bike there, tow it behind your car or truck on or in a trailer, or you could ship it with a professional vehicle transport company, hop on a flight, and when you land, your bike is there waiting for you.
Of those three options above, which sounds like it would save the most time? 
Yes, part of riding a motorcycle is to get away from the hustle and bustle of the modern world, yet the simple fact of the matter is that riding or towing your bike between states or across the country takes time out of your own schedule. If you need to leave Friday and be there Monday, a shipping company can get your bike there for you so you can rest Saturday, fly Sunday, and ride Monday.
Convenience
Going hand in hand with saving you time is the convenience of having your motorcycle transported. Companies offer door-to-door transport service, and they will take care of all of the stresses of crating, loading, transporting, unloading, and uncrating your bike for you, instead of you having to do all of it yourself. As well, you will not be riding it across the distance it has been shipped, leaving you fresh and ready to go for a ride when it arrives.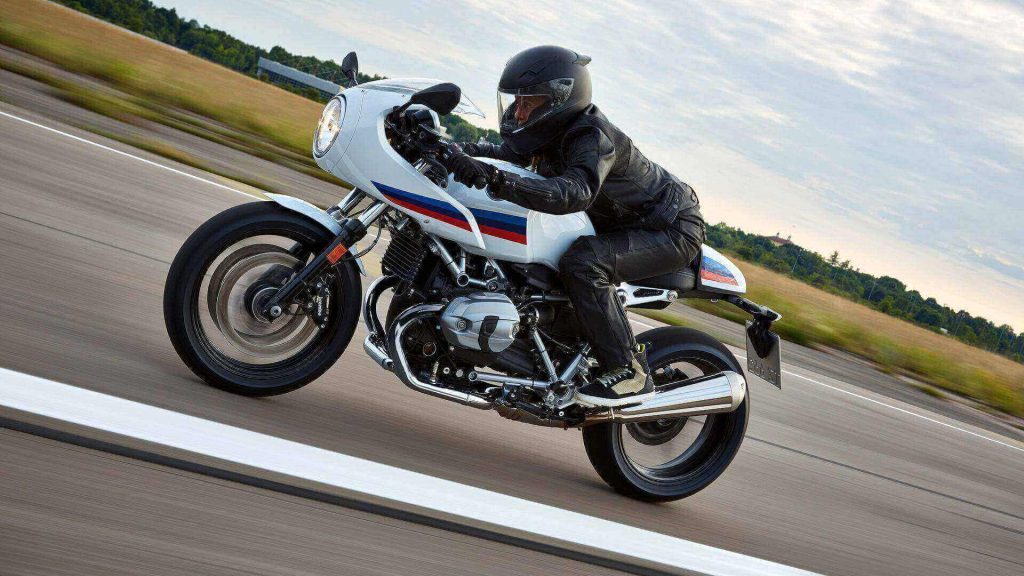 It's also logistically convenient if you're crossing international borders, as the transport company already has all the proper forms, clearances, and documentation to get your bike into Canada or overseas to Europe or Asia. They have the experience to make things go smoothly, whereas if you miss a document or don't get the correct clearance for your bike, you could be stopped at a dock or border crossing for hours on the phone or internet, trying to get the right information to allow you to proceed.
Mileage
While some enthusiasts don't mind putting on the miles, there are other cafe racer riders and collectors that want to keep the mileage on their centerpiece bikes low. It truly depends on your own personal feelings on the matter, as everyone's opinion is different, yet those who collect vehicles know that mileage can be a huge determining factor if they want to sell it at auction, or enter it into consideration for a prize at a Concours d'Elegance.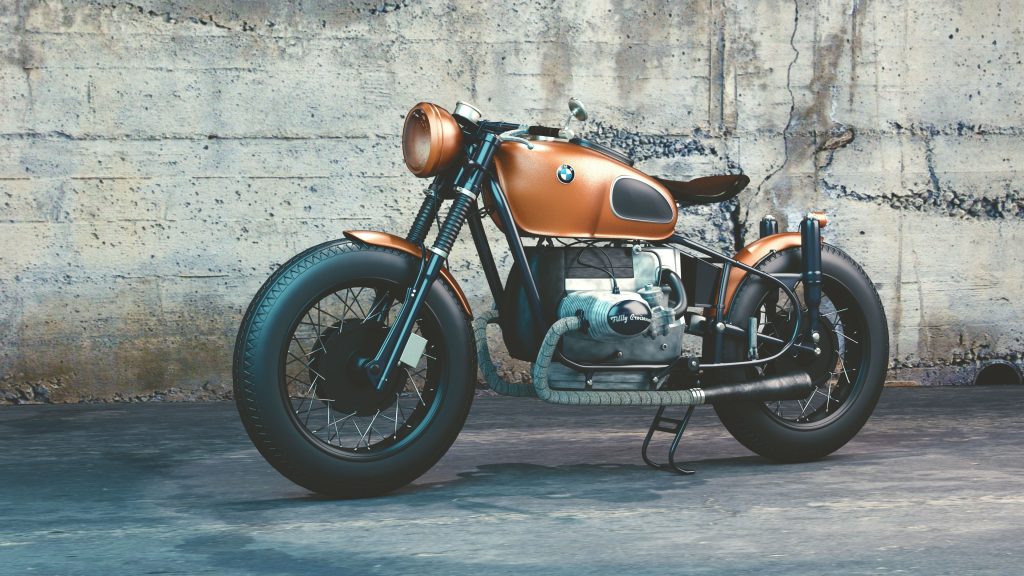 The other side of the coin is that if you don't mind putting miles on your bike, but your planned ride starts three states over, you can save on those unnecessary highway and interstate miles by shipping your bike. This is even more convenience if you're planning on having multiple motorcycles meet at the start point, as you can probably pool together with your riding buddies and share the cost of shipping all of the bikes to mileage on all of them.
Insurance Coverage
It may surprise you to know that any vehicle transport company, under US federal law, must have some form of liability insurance included in their base pricing before they are allowed to operate their services. Some companies, especially those that have prices that seem too good to be true, will have the absolute bare minimum coverage. More professional companies will have greater coverage, such as up to $7,000 liability, built into even their budget offerings.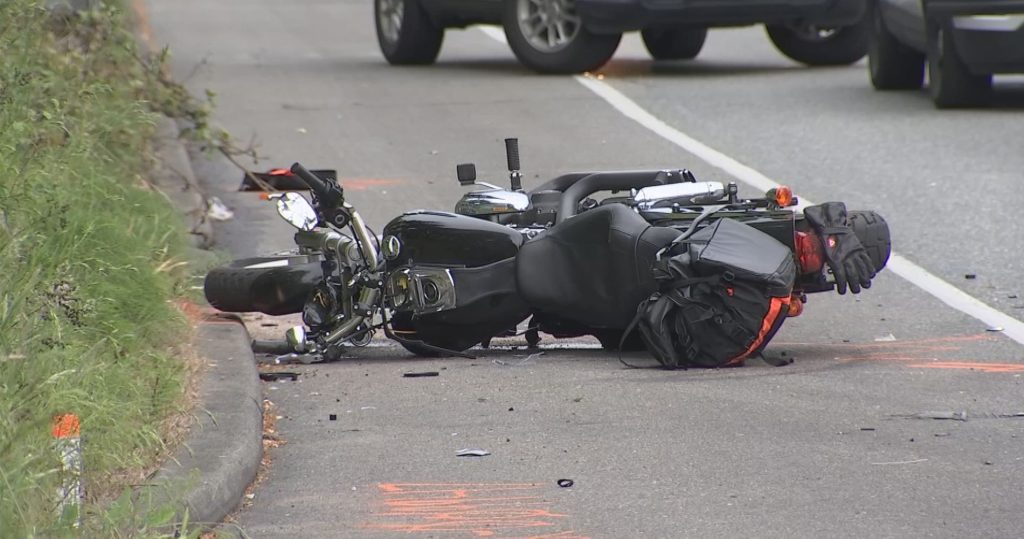 That means that not only are you saving miles on your cafe racer, nor having to ride it at your own risk across state lines or even international borders, but you're reducing to outright eliminating the risk of your bike being damaged in an accident. In the case that you have a vintage, collectible, or antique bike, any professional and established vehicle shipping company will have additional riders you can opt-in to for the transport that at an affordable price will add extra coverage for damage or loss, in the extremely unlikely case something does happen.
Peace Of Mind
While the above four reasons are each independent, it's the combination of all of them that gives you the fifth reason: Peace of mind. 
If your bike needs to be somewhere Friday and it's Tuesday, a professional vehicle shipping company can get it there on Friday, as many have a priority or exclusive first class option. It will not accrue any highway miles, it won't take time out of your schedule, and it will be covered by whatever level insurance you choose. 
If you have a bike that needs to be moved across borders because you've sold it or are moving to a different country, companies will take care of all the documentation, logistics, and packaging of your bike for the transport. This lets you put your mind towards more important things without any additional stress regarding your two wheeled machine.
This, in truth, is the best reason to ship your bike with a professional transport company. They take care of all the stress of longer distance travel while you can relax knowing that your motorcycle is in good hands.