Sometimes a bit of extra storage space can make a huge difference. Motorcycle luggage experts Kriega have set out to satisfy this requirement by adding a new expandable backpack to their 2020 range. The Kriega Max 28 Expandable Backpack in its default form will accommodate 22L of gear. But with a quick adjustment, it can be expanded to hold up to 28L making it the ideal any occasion companion for all riders.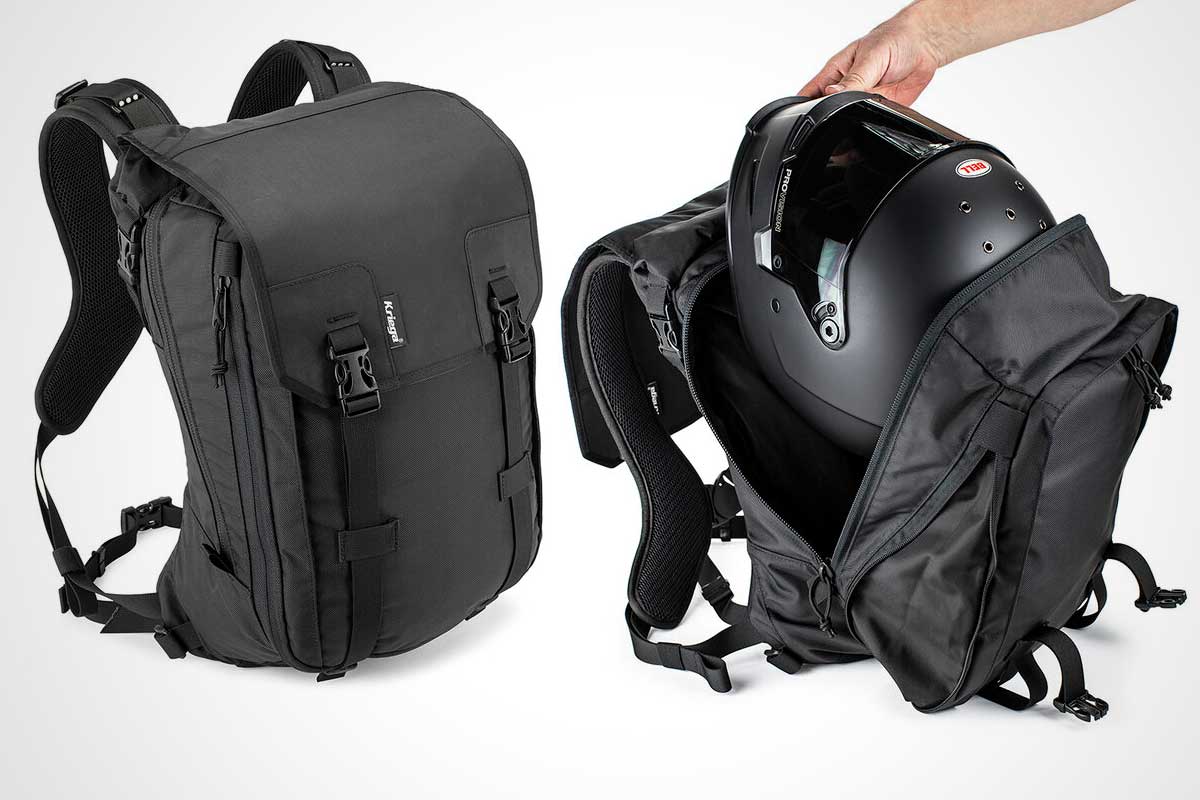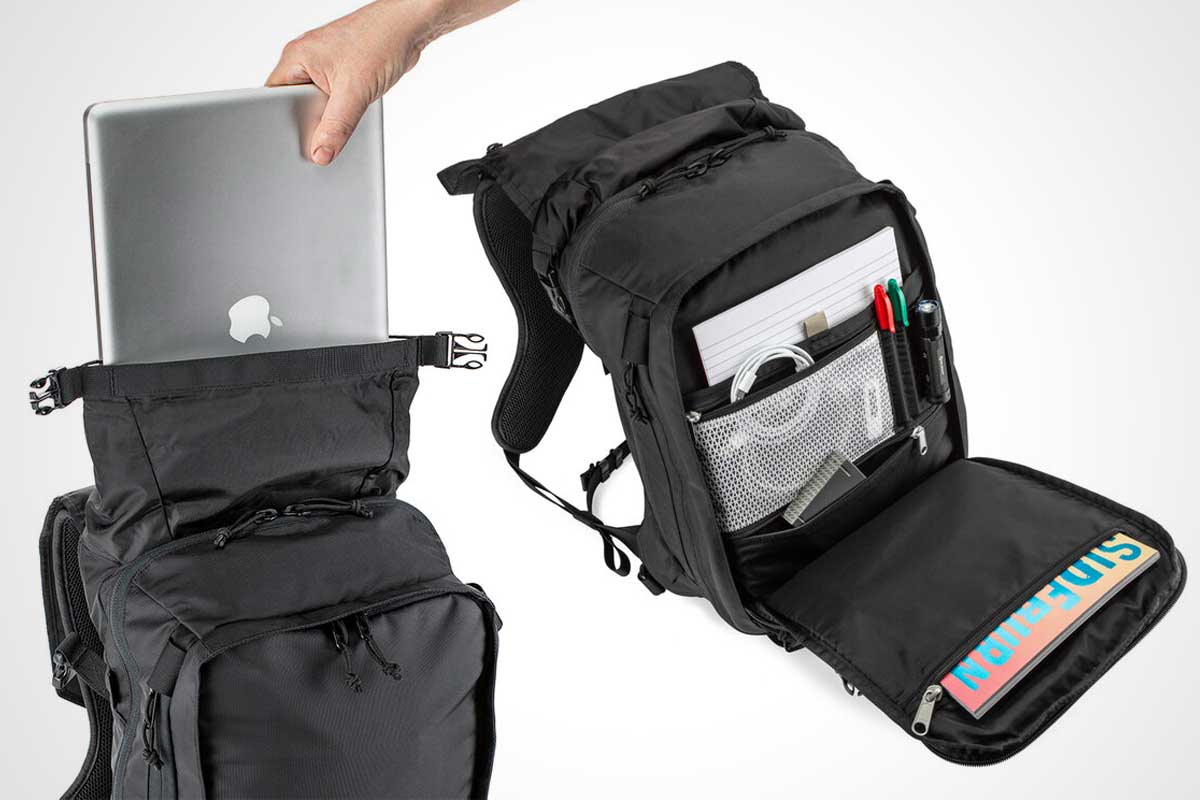 Like all of the bags in the Kriega luggage range, the Max 28 Expandable Backpack was purpose-built for motorcyclists. This means all aspects of its design have been optimised for riders.
Comfort should be a top priority when choosing a motorcycling backpack. On long rides, pressure on your shoulders and arms can lead to fatigue and muscle pain. To get around this Kriega developed their QUADLOC-Lite harness system that disperses the weight of the backpack from the shoulders to the chest and body. A padded back panel offers additional comfort and protection from any hard-edged items within the bag and a waist strap can be added or removed as required.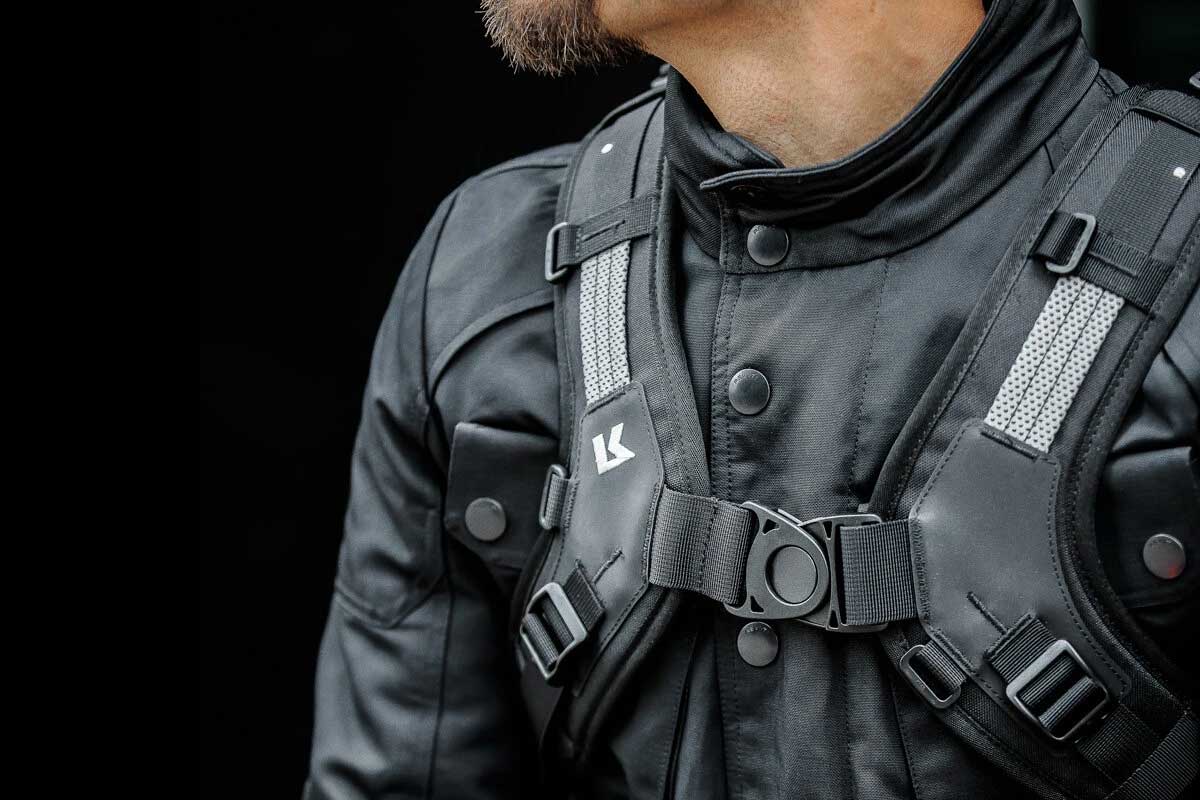 To satisfy all your storage requirements the Kriega Max 28 features 3 highly functional compartments. In the front is a flip-down panel designed to accommodate and organise smaller items such as cables, notepads and pens in a series of pockets and sleeves. At the back is a "guaranteed" waterproof compartment with a roll-top opening that'll accept a 15-inch laptop. In the centre is the bags expanding compartment that, when expanded, can accommodate a motorcycle helmet, leaving your hands free and your beloved brain bucket out of harm's way. The Kriega Max 28 is also compatible with the companies Hydration Reservoir system.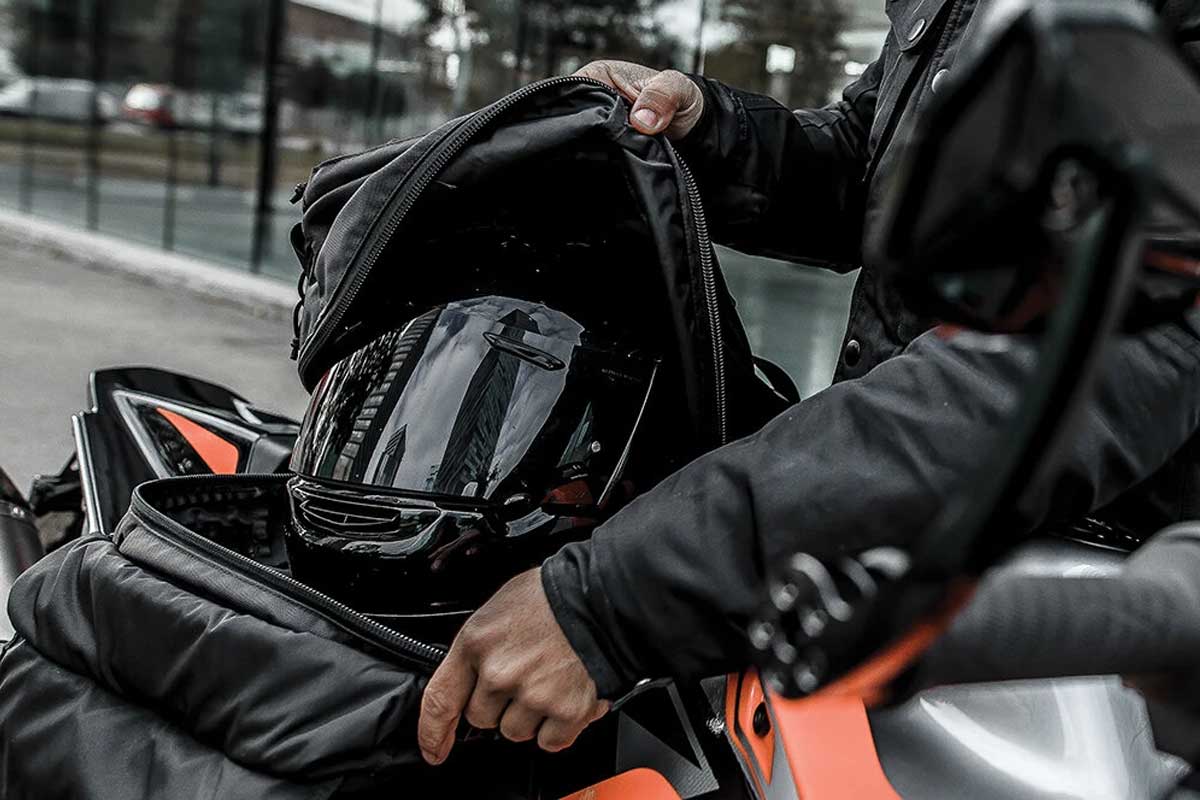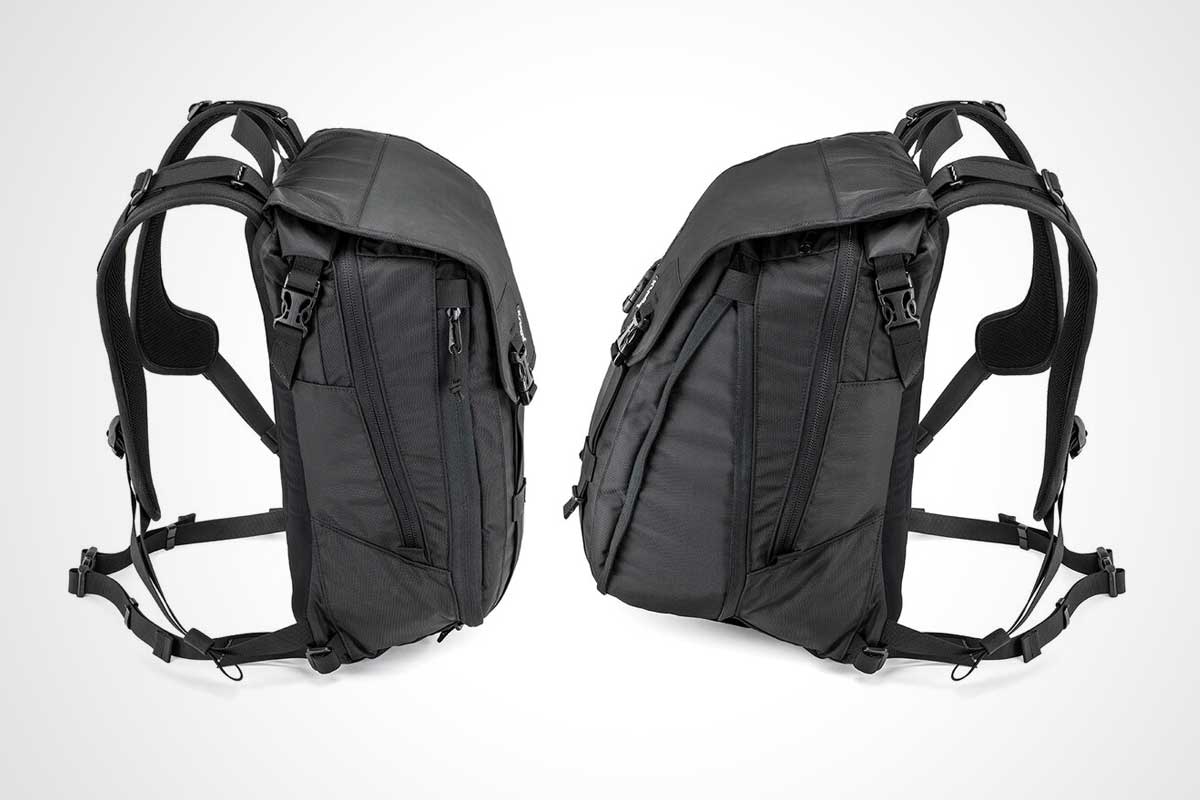 For longevity, the Kriega Max 28 is constructed from hardwearing 420D Cordura Lite Plus. This material offers excellent resistance to tearing and abrasion as well as water resistance. All of the backpacks openings secure using YKK heavy-duty zippers with additional waterproofing on the laptop compartment closure. To add an element of rider safety the Max 28 also features reflective panelling on the harness. Best of all this ultra-versatile motorcyclist backpack is covered by Kriega's confidence-inspiring 10-year warranty.