One of our favourite advancements in motorcycle riding gear in recent years is the development of single layer riding jeans. By weaving abrasion-resistant fibres into traditional denim – manufacturers have managed to create not just protective motorcycle jeans, but jeans that look and wear like regular jeans. One brand who have been honing their single-layer denim range in 2020 is UK outfit, Knox. The latest addition to their single-layer denim range, the Knox Shield Spectra Jeans, are at the top of their game.
The Knox Shield Spectra Jeans utilise a patented ultra-high molecular weight polyethylene fiber (UHMWP) in their single-layer denim weave. This results in a denim that is 15 times stronger than steel and 40% tougher than Aramid fibres such as Kevlar. Additionally, Knox has devised a way to incorporate stretch into the jeans resulting in a more comfortable fit both on and off the bike.
Avoiding road rash isn't all riders should concern themselves with. Injuries to the knees and hips can easily occur when they connect with the road surface. The Knox Shield Spectra Jeans tackle that issue head-on by enabling the wearer to fit Knox's own Micro-Lock protectors. The hip armour is installed internally while the knee armour can be quickly removed or installed when required via zippered side access pockets on each leg. Similar to D30 armour, Micro-Lock is soft and malleable resulting in improved comfort over hardshell alternatives.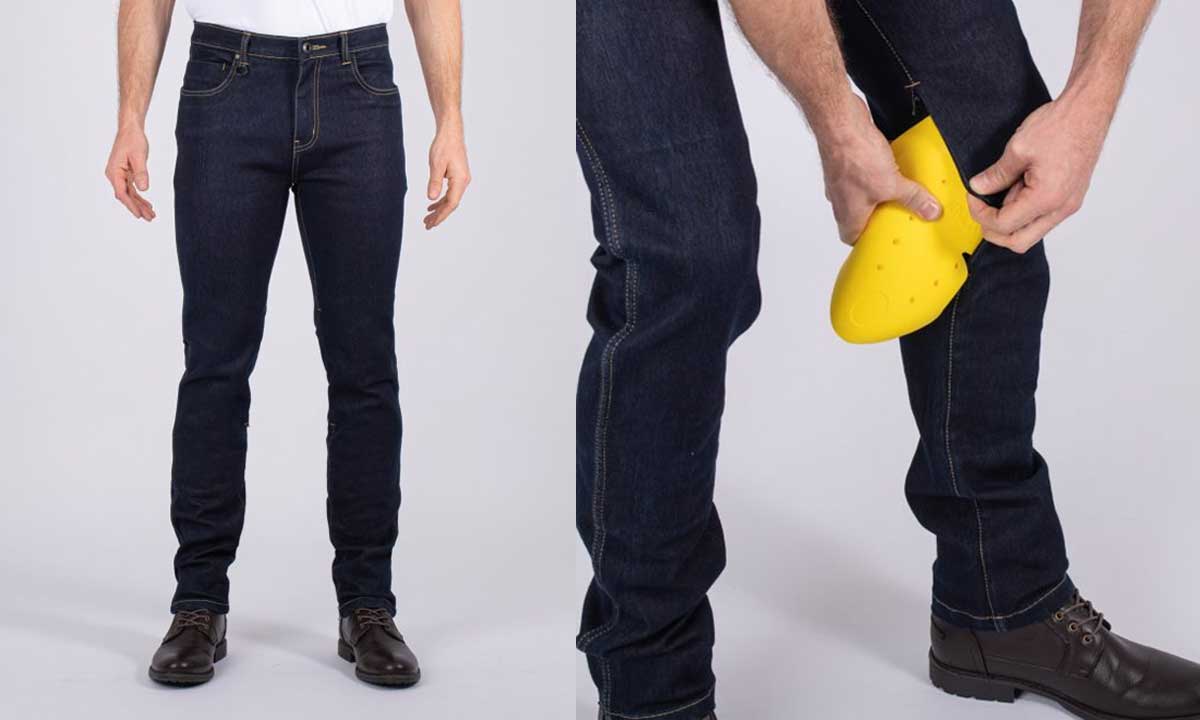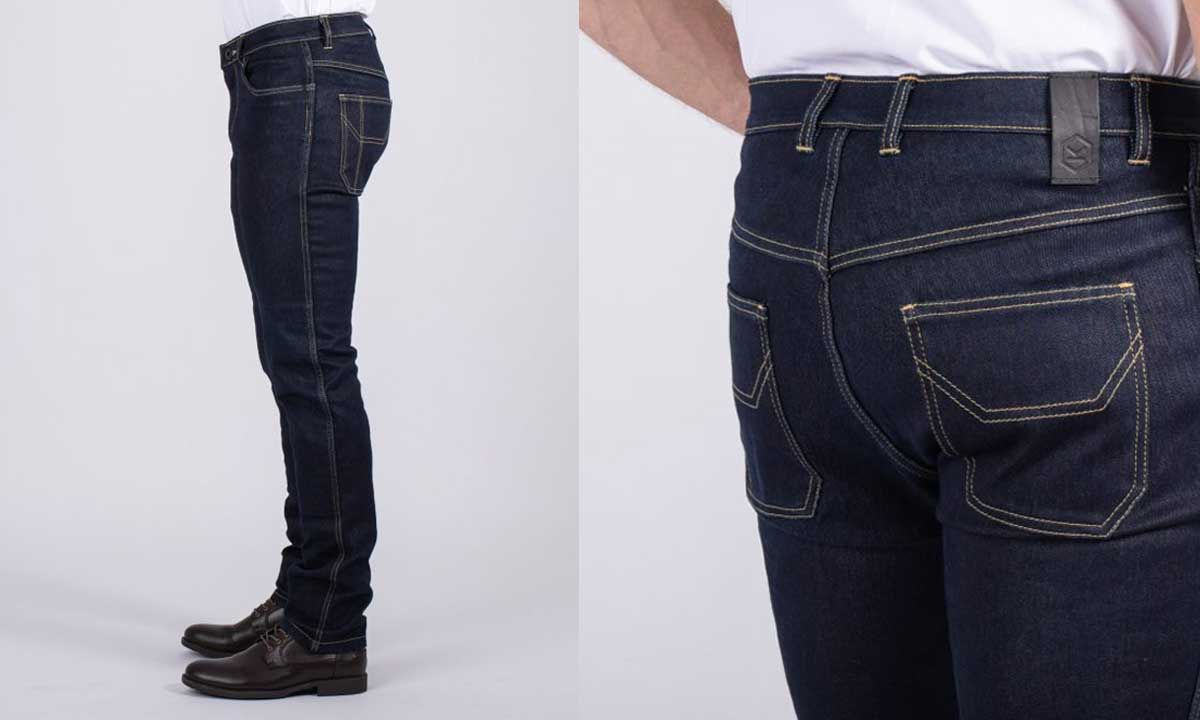 When it comes to appearance the Knox Shield Spectra Jeans will suit even the most style-conscious riders. Cut slim, but not skinny they artfully avoid any "hipster" trash-talk. The indigo denim will complement whatever riding gear lives in your closet and contrast stitching steps the styling up a notch beyond casual. Additional benefits of the single-layer approach include better heat dispersion and a lighter overall weight. The Shield Spectra Jeans also possess natural water repellent properties and are CE approved to EN17092- 3 Class AA as a protective riding garment.