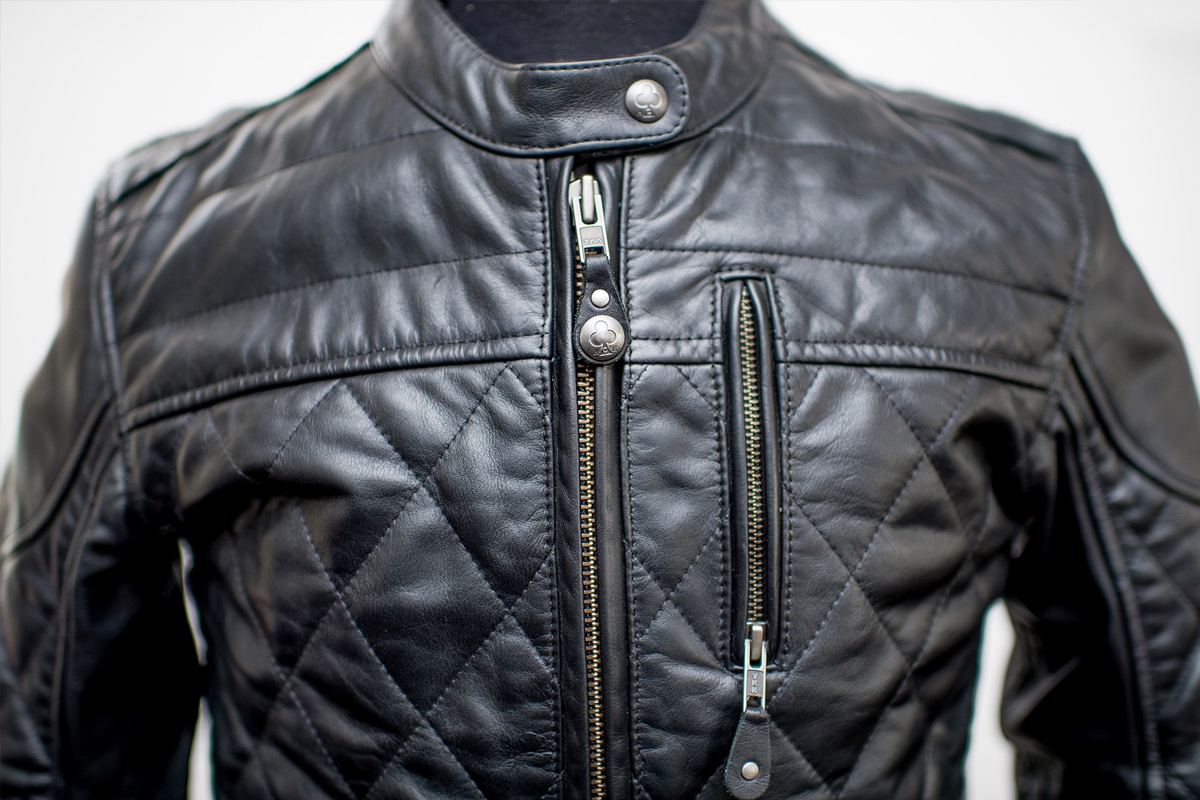 The Box Hill Jacket features top-grain, abrasion-resistant leather construction that's designed using a slim, modern cut. Quilted and horizontal accent stitching and the snap-closure mandarin collar lend this jacket an unmistakable air of classic cool. Since The Box Hill jacket has been designed with motorcycle riding in mind, details like sleeves that are rotated 15 degrees forward, and a full-coverage dropped back come standard. What isn't standard is armor, allowing you to wear it as-is or installing your own using the interior armor pockets at the joints and back.
The lining is a screaming satin Union Jack, emblazoned with the Ace Cafe's iconic club logo. Additional Ace branding can be found on the jackets press stud fasteners and simple club patch sewn on to the sleeve. If you're looking to really capture that classic ton-up boy look the Box Hill jacket's lining conveniently zips open to give you access to the back of the leather to sew on your own patches. If you're after a leather motorcycle jacket that has a true connection to the birthplace and history of café racers the Box Hill is it.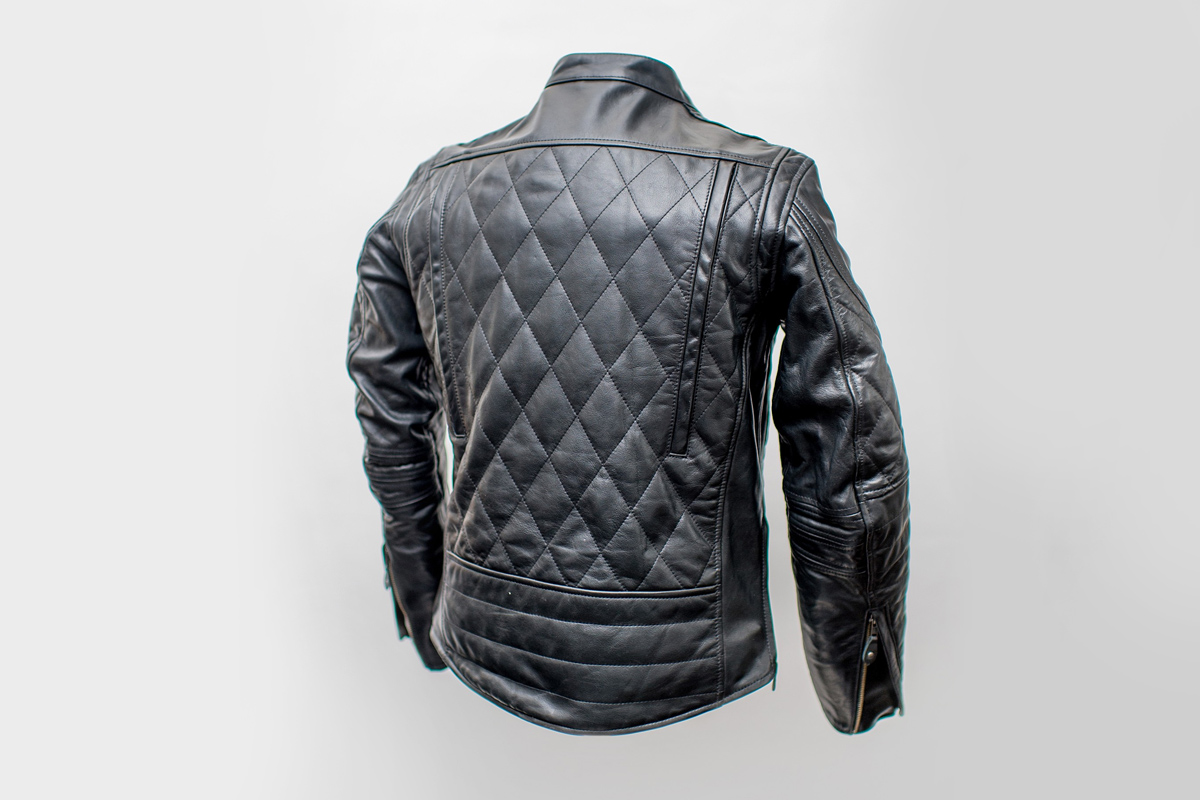 London's Ace Cafe opened in 1938, became a legendary hub of rock 'n' roll and cafe racer motorcycle culture, then closed in 1969. Thirty or so years later, the iconic cafe reopened and have been kicking goals ever since. Recently they opened a location in the USA and to celebrate the establishment of the new venue Ace Cafe has released their new 'Leather Collection', six, retro-inspired, but thoroughly modern motorcycle jackets – all designed with riding function and rider protection in mind. Of the six available today, we're taking a closer look at this, the Ace Cafe Box Hill motorcycle jacket.