Naming something after a Greek God is a bold move. But looking at the way REV'IT!'s Prometheus jacket can hold its own in a crowded market, I think they might have hit the mark.
For the construction of the Prometheus jacket cow leather has been replaced with Buffalo. Buffalo hide has an epidermal protective layer three times thicker than cowhide – which equates to an outer shell that's as tough, durable, and flexible as you need it to be.
Underneath, the REV'IT! Prometheus jacket offers a detachable thermal liner keeping you warm in winter and allowing airflow in the warmer months. The jacket is also fitted with a belt loop to stop it riding up your back, as well as a connection zipper to fit any compatible riding pants, creating a full-body seal between you and the elements.
Abrasion resistance is one thing, but what about hard knocks? That's when the Prometheus jacket's CE-level 1 rating comes into play. Both elbow and shoulder protection is provided by REV'IT!'s trademarked Seesmart pre-formed pads. You'll be surprised at how padding so flexible and low profile can achieve such a safety rating – and be glad it does. Adding a backplate (sold separately) brings it up to a CE-level 2, giving you the peace of mind that you're in good hands, whatever happens.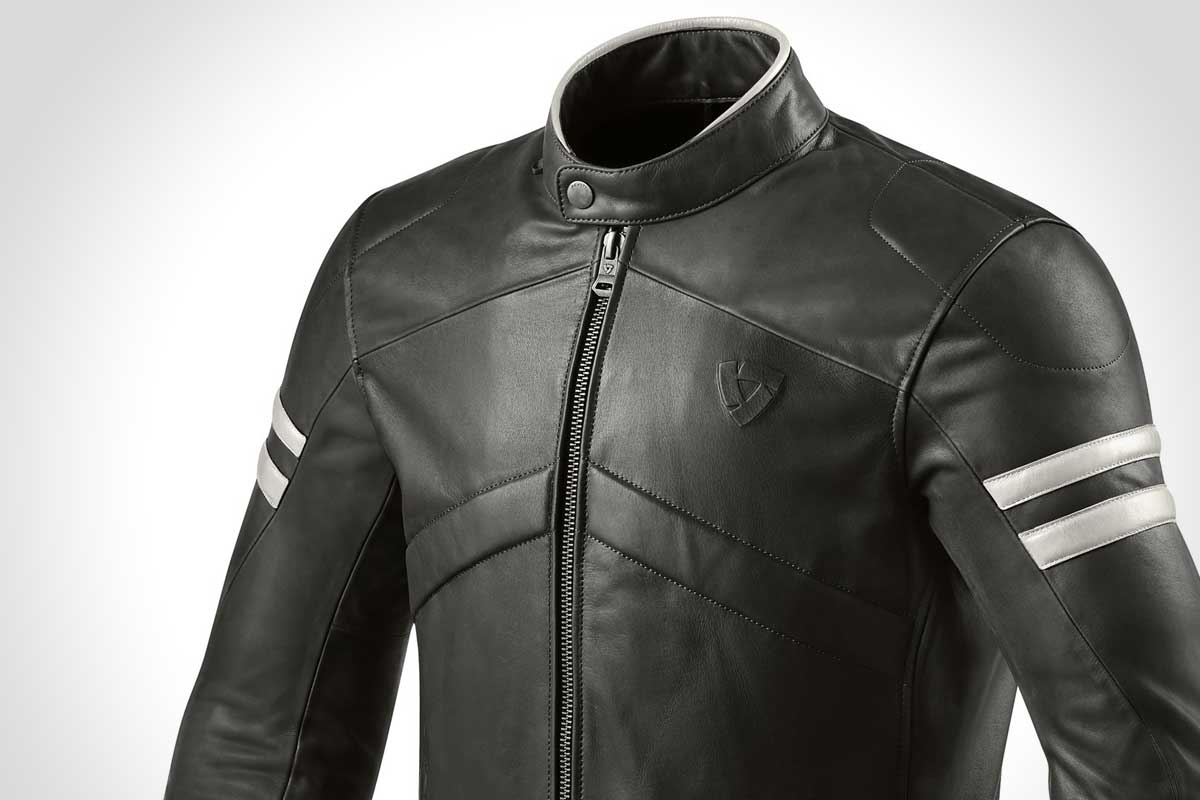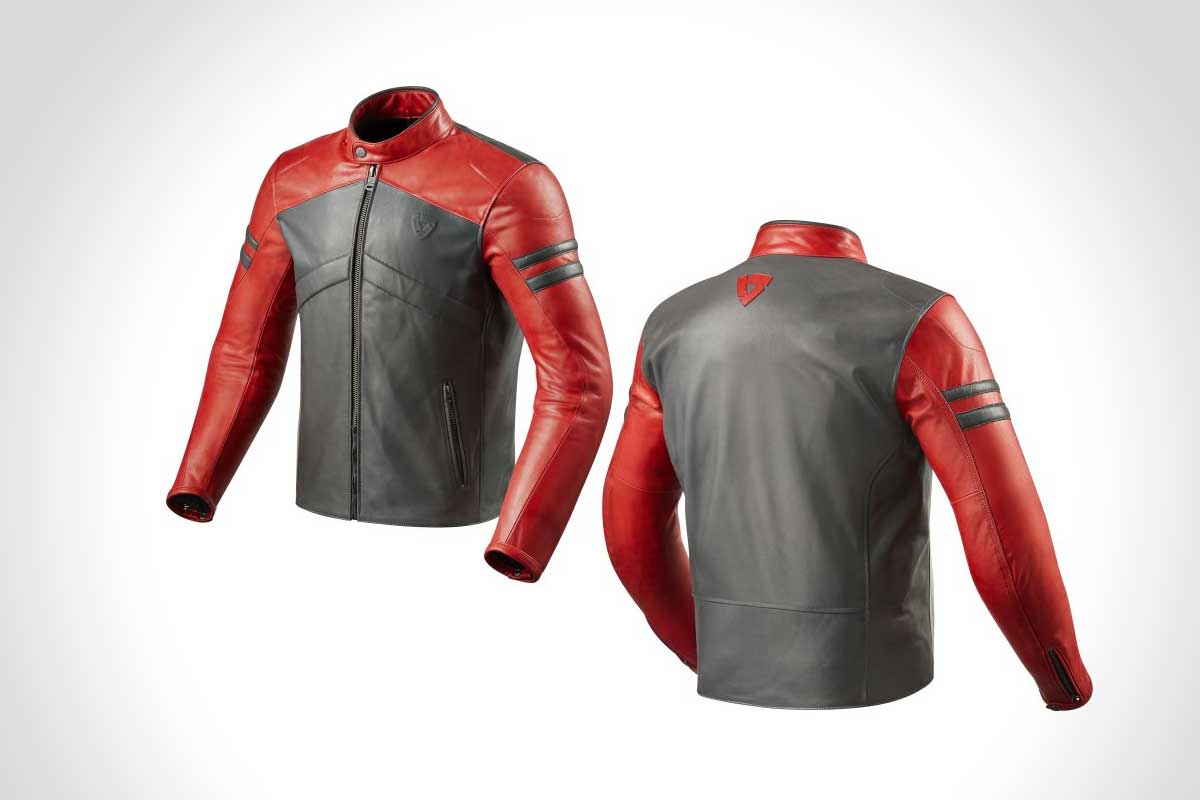 If satisfied with the gritty aspects of the REV'IT! Prometheus, you then have the choice to style it to your taste. For colour, there is the traditional black, or a showier red sleeved, grey bodied piece. The regular/city fit structure will give you a bit more room in the shoulders, arms, and chest, without compromising its fitted feel. Out on the bike, you'll cut a suave silhouette in the Prometheus – being from the REV'IT! Urban line, after all. Which is exactly the environment the REV'IT! Prometheus jacket is made for.
While it may not be the ideal choice for weekend touring, it is a motorcycle jacket you'll feel comfortable wearing for your daily commute. And coming in at under $500 USD, it seems a fair price to have a Greek god on your side.
Story by Liam Champagne