Bomber jackets are well and truly back in fashion. Originally designed for, you guessed it, fighter pilots the style has seen a huge resurgence in recent years. If you want to add the look of a Bomber to your riding gear we'd strongly suggest considering a purpose-built motorcycle jacket like this 2020 Pando Moto Unisex motorcycle Bomber jacket.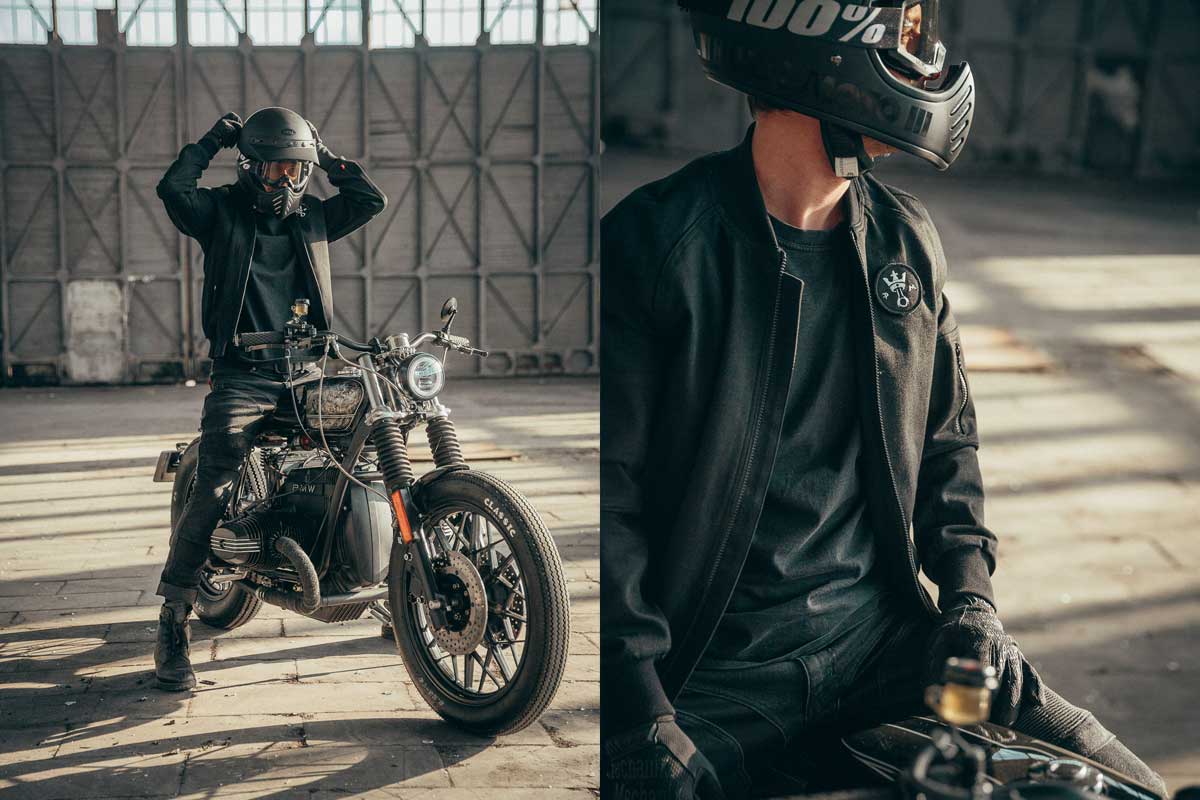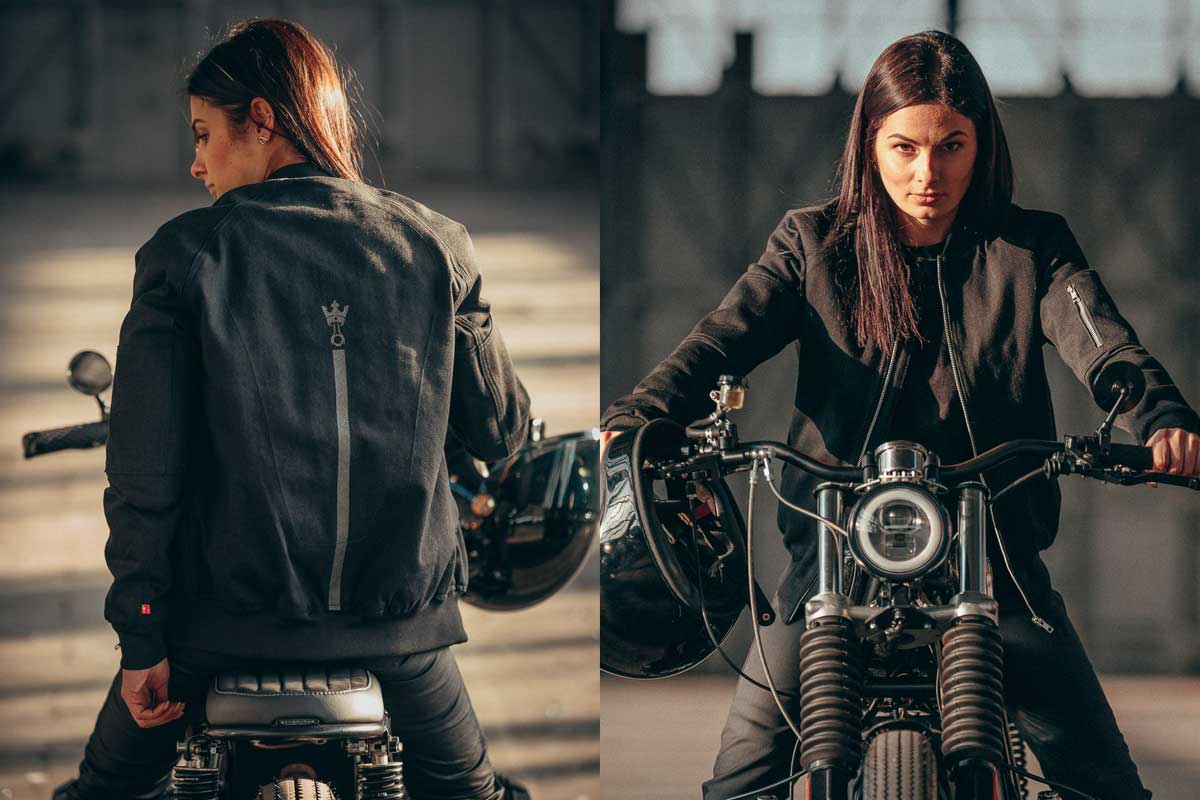 Traditional Bomber jackets are cut short, constructed from polyester and padded with little more than a layer of Polyfil polyester. While this might look great it's going to offer about as much protection on your motorcycle as wearing a plastic bag. Thankfully Pando Moto has found a solution. Their unisex motorcycle Bomber jacket offers riders the classic Bomber jacket look along with a comprehensive range of protective features.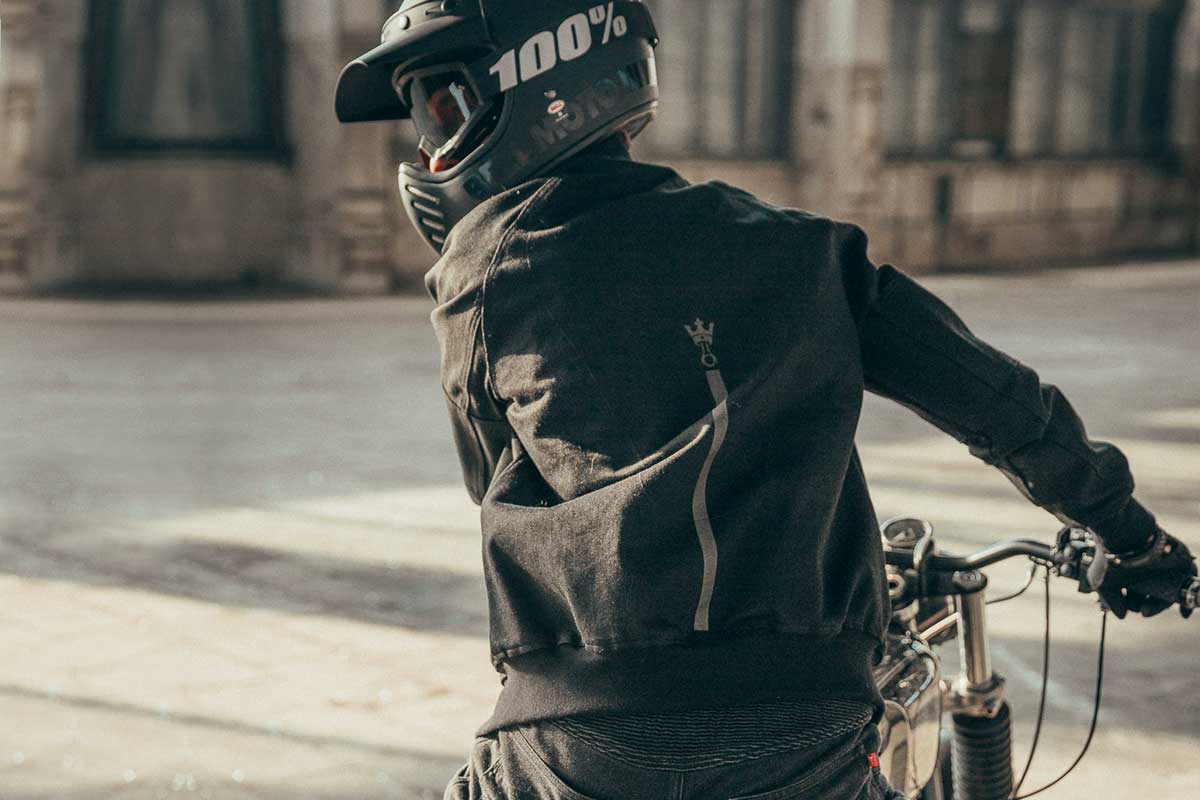 For starters, Pando Moto has tweaked the length of the classic military design. The longer torso of their Unisex motorcycle Bomber jacket ensures that your back stays covered no matter what style of motorcycle you ride. An internal jacket-trouser connection then prevents the Bomber from lifting up and exposing skin in the event an accident. To ensure their Bomber can withstand a spill Pando has constructed the jacket's outer shell is from 12oz Cordura denim. This material offers performance level A abrasion resistance which equates to a 45km/h slide. Pando has then integrated additional protection using SAS-TEC tripleflex CE shoulder and elbow armour. An additional back protector can be added if desired.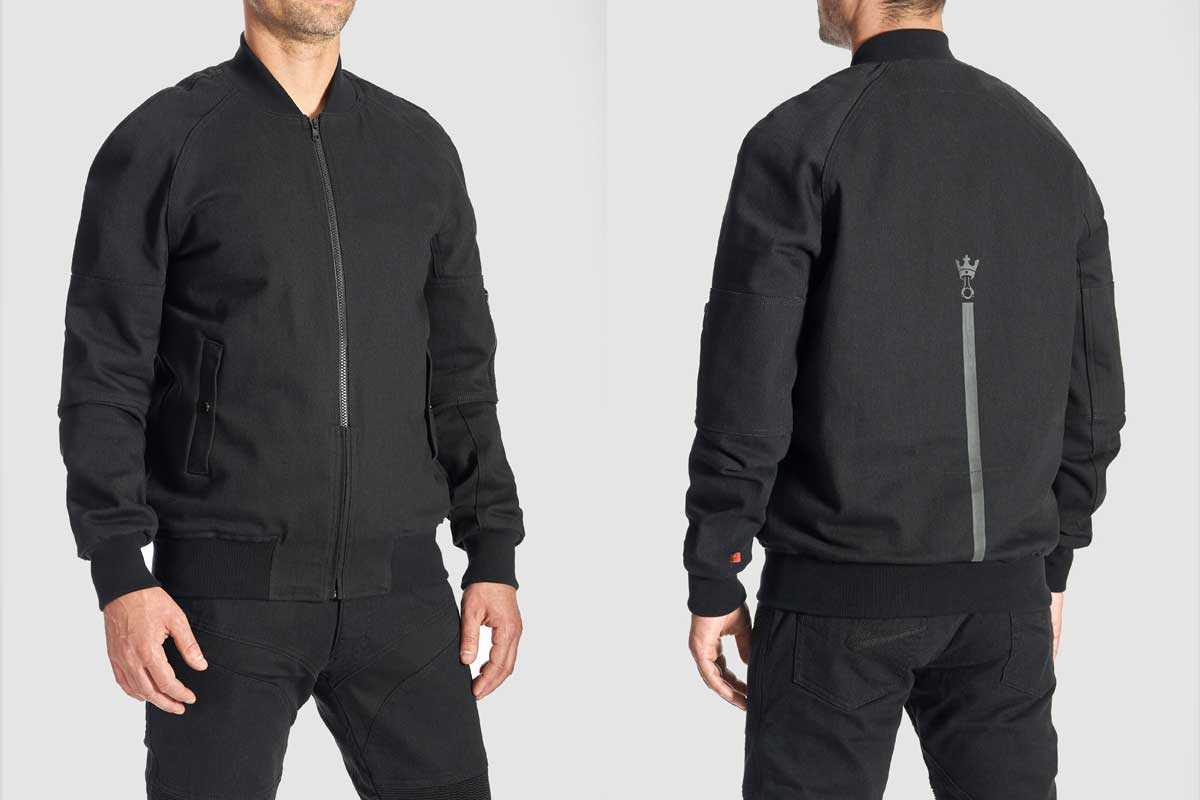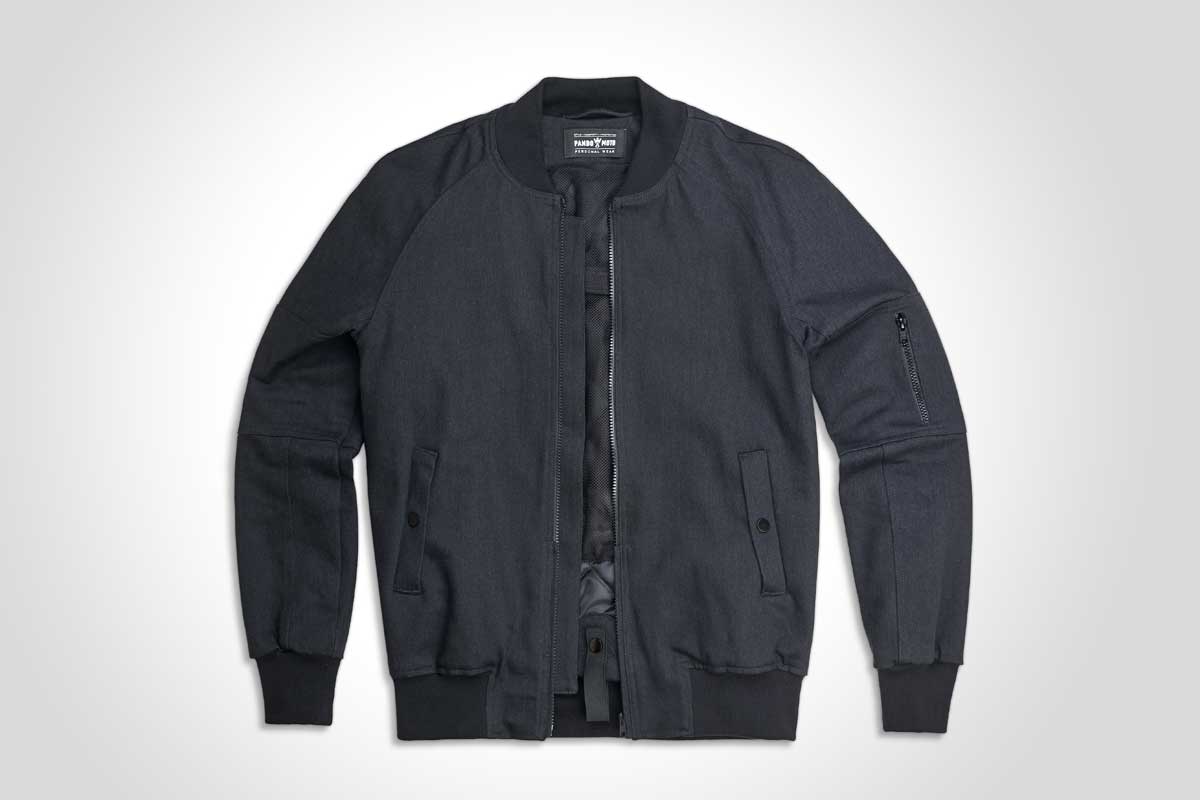 As for styling, the Pando Moto Unisex motorcycle Bomber jacket will fit right in at your local cafe or bar. Finished in black there's little in the way of branding to give away the jackets intended purpose. On the rear, Pando has added a single vertical reflective line and crown emblem to increase nighttime visibility and a touch of individualism. The jackets storage offering includes 2 snap button secured pockets on the waist, a zippered pocket on one sleeve and a zippered internal pocket. On the inside, Pando Moto has added a quilted liner filled with a thermal insulating layer to keep you warm while you ride. A ribbed waist, neck and cuffs provide additional insulation against the wind.
The 2020 Pando Moto Unisex motorcycle Bomber Jacket, like the rest of their range, is made in Europe to maintain a strict level of quality and is available now via their website.