Is it just me or is it getting hot in here? Down here in the southern hemisphere we're having one of the hottest summers on record. In Australia when temperatures rise, shorts and flip flops become the uniform of the general population. While some squids seem to think that attire is also suitable for riding in, we are firm believers that an ATGATT approach is the only way to ride. As you can imagine this makes for some rather warm rides, especially when temperatures outside are nearing 104°F. This means summer riding gear has become essential.
Unfortunately, not everyone has the cash flow to be able to purchase a full set of premium gear for every season. This is why riding gear like this Blaze 2 summer jacket by BILT exist.
Priced at a fraction over $100 the BILT Blaze 2 jacket has been designed specifically with warmer weather and the budget-conscious in mind. BILT has constructed the Blaze 2 using a mix of 'ultra-flow' mesh and tough 600D textile panels to allow the cool air in without sacrificing your safety. On the BILT Blaze 2 jacket's interior, you'll find an airflow focused liner and additional protection. Included in the purchase price are CE approved elbow and shoulder armour and a back protector can be added to step safety up another notch. Reflective details on the exterior of the Blaze 2 jacket will also help other motorists register your presence.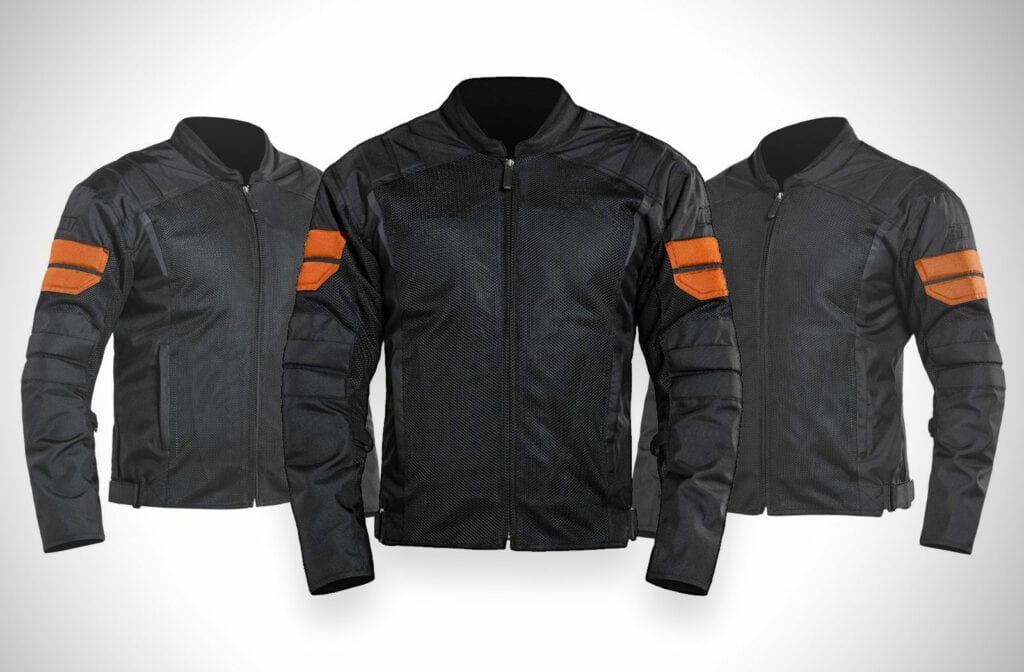 The Blaze 2 features durable YKK zippers on the front and each sleeve. For improved comfort, the interior of the collar is lined with neoprene and hook and loop fasteners on the waist let you fine-tune the jacket's fit. To help keep your EDC items safe the jacket's 3 pockets (2 outer, 1 inner) all feature zip entries to keep your items safe.
Foam padded panels give the Blaze 2 jacket its purposeful appearance and it comes in either all black or black with orange stripe details.