Every motorcyclist needs a leather jacket in their riding gear collection. Protective motorcycle apparel manufacturer Alpinestars claims to have created the one and only solution for this. The Alpinestars Burstun Leather Jacket is new to the Aplinestars range for 2020 and judging by its specifications it's certainly up to the task. But if you happen to own a cafe racer, cruiser or classic motorcycle the Burstun also offers the ideal look to complement your ride.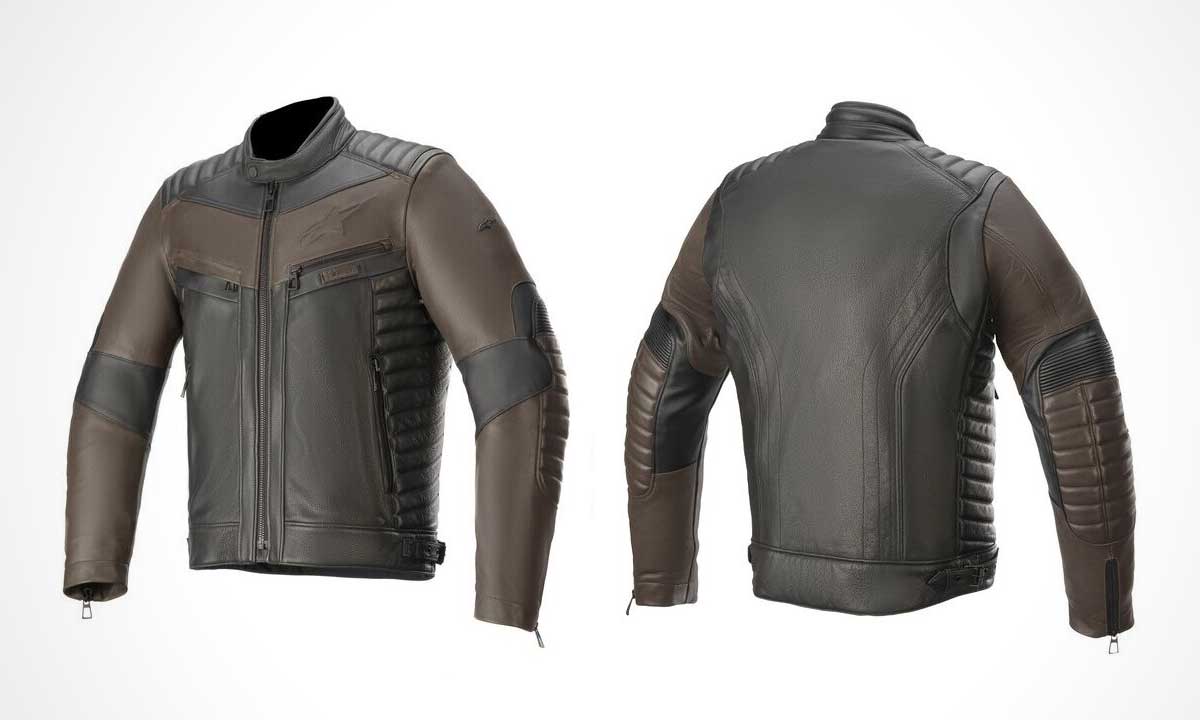 For the construction of the Burstun Jacket Aplinestars opted for a mix of animal hides for improved overall protection. The entire outer shell is constructed using 1.3mm cow and goat leather with the harder wearing goat leather applied to high impact areas. For a touch of seventies style the jacket's elbows, shoulders and sides feature padded ribbing and branding is discreet with only an embossed Aplinestars logo on the chest and left shoulder. Alpinestars has also added elasticated accordion panels above each elbow for ease of movement. To achieve the ideal fit, the Burstun Leather Jacket utilises adjustable waist straps.
Leather jackets heat up fast when the weather warms up. To keep you cool on summer rides the Burstun has vents on the torso which can be opened and the sleeves unzipped to let cool air in. On the other hand, when temperatures drop leather can be a great barrier against the cold. With the Burstun jacket, Alpinestars have bolstered the leathers natural insulating properties with a removable, full-sleeve fleece liner, making this jacket 4 season suitable.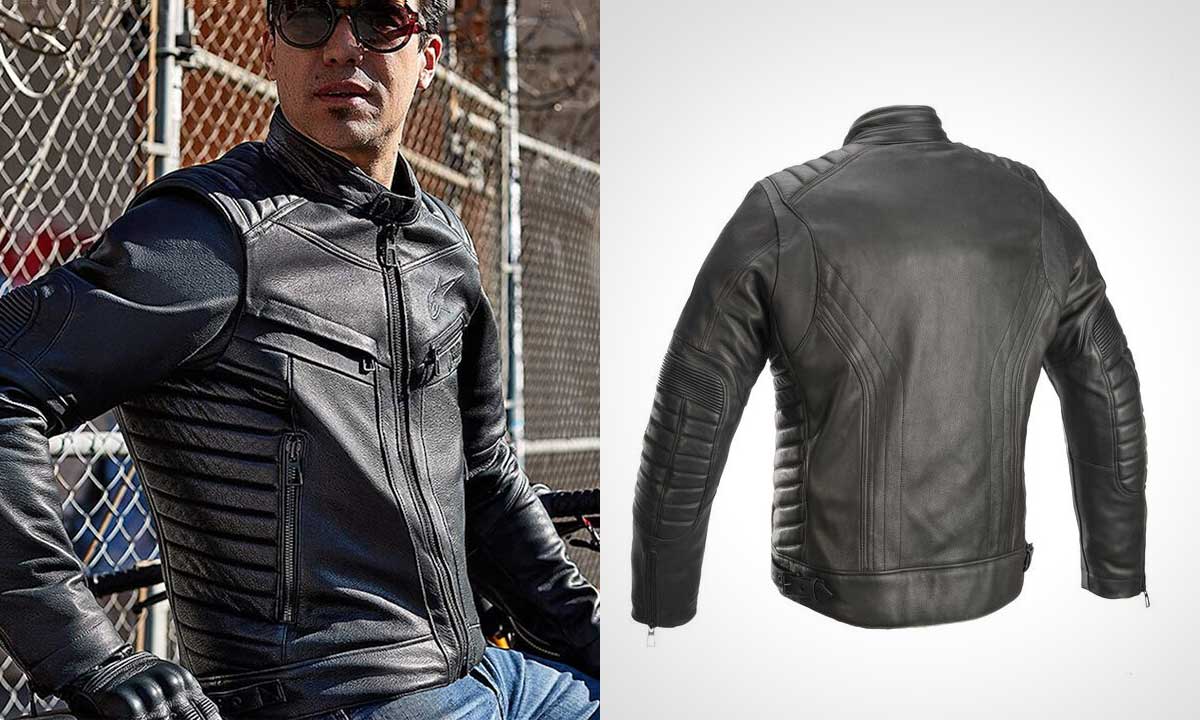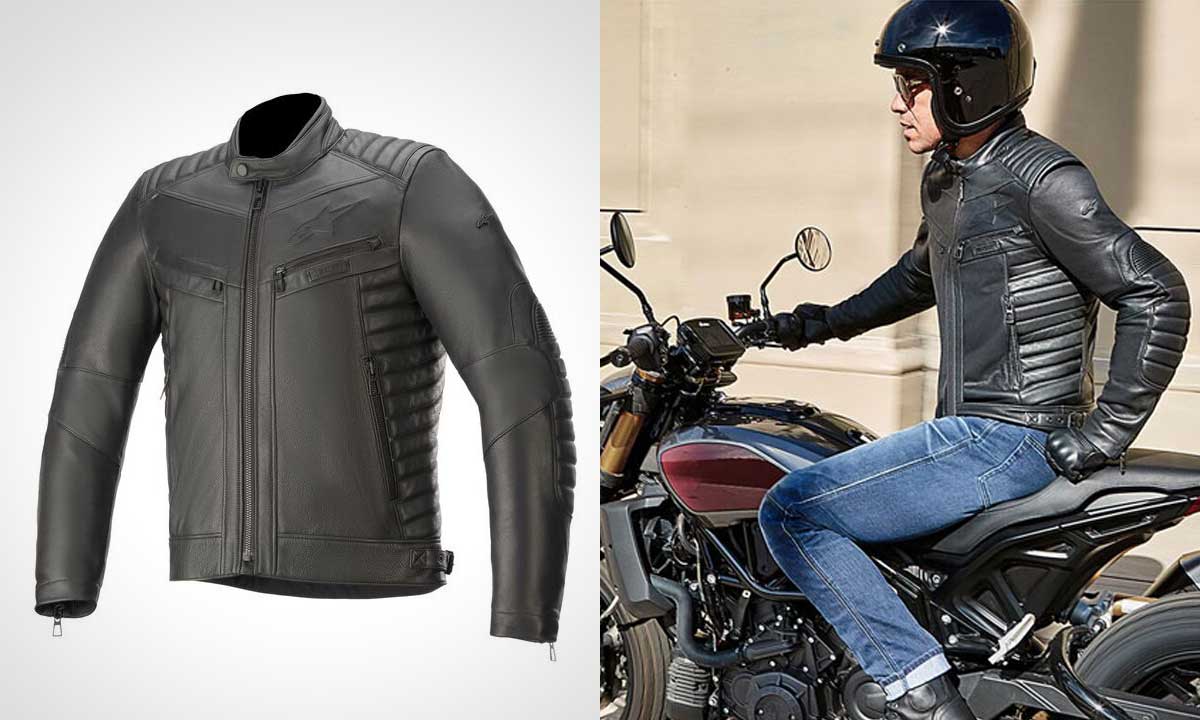 In the event of an accident, the Burstun's leather will keep your skin safe. As for hard knocks the elbows and shoulders feature Alpinestars Nucleon Flex Plus armour that provides CE level 1 protection. An additional back protector can be purchased separately for added protection. Storage space for your EDC essentials is a requirement of any riding gear. The Burstun features a total of 7 pockets with 4 accessible from the exterior and 3 on the interior, one of which is fully waterproof.
The 2020 Alpinestars Burstun Leather Jacket is available in either a timeless all-black finish or a mix of brown and black leather. Is this the ultimate leather motorcycle jacket? Maybe. But one thing is for sure, blending classic styling with modern construction and safety tech will always win us over.