At what point do you have enough helmets? Some might say one will do. Others might have a full garage wall dedicated to them. For that second group here's something to keep in mind when it's time to add just one more lid to your collection. It's from a retro revival collection by Brazil's Urban Helmets. Urban teamed up with Taurus Helmets back in 2014 to design a brand of classic and vintage helmets that's quickly become one of the top selling brands in its native South America. New for 2018 is the Big Bore helmets – they're full face, lightweight, and look like something straight out of the seventies.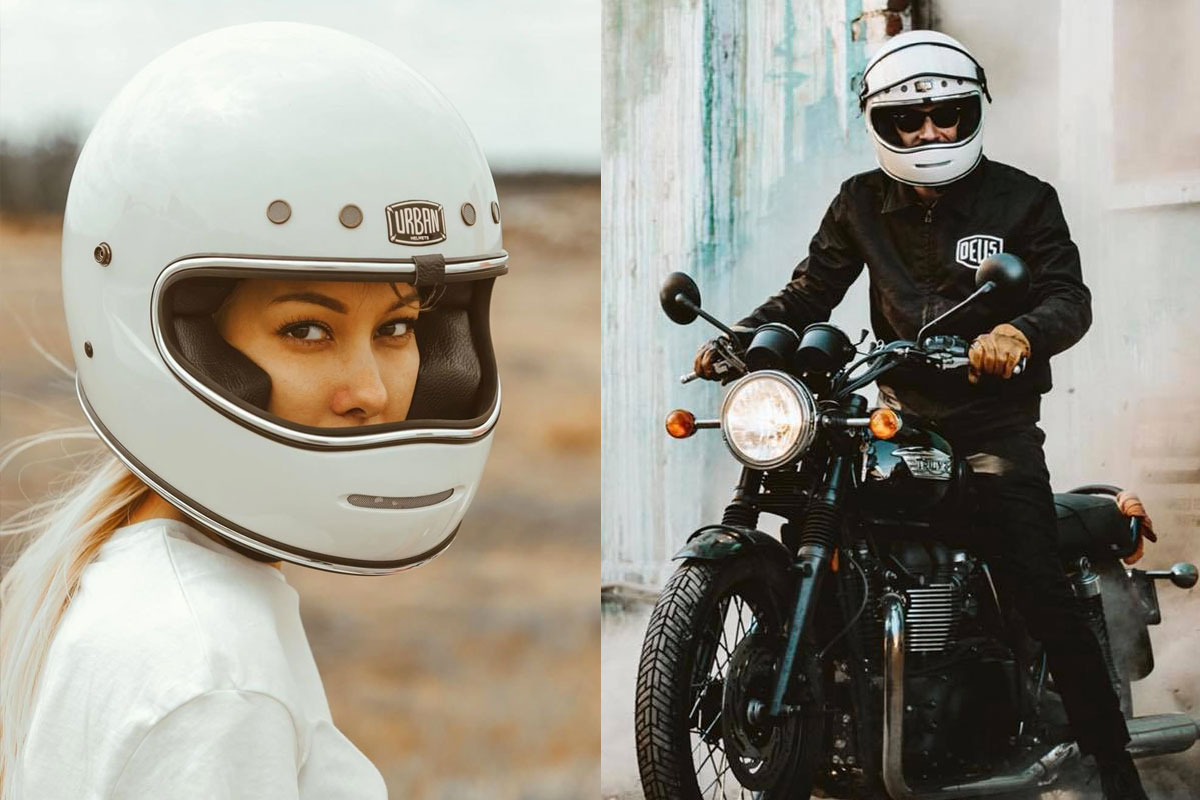 With a Big Bore, you'll get the classic retro looks without the crumbling liner or scuffed and scratch visor of a true vintage lid. The DOT-certified helmet has an ABS shell, Alcantara microfiber lining the interior, and a padded D-ring chin strap to hold it securely in place.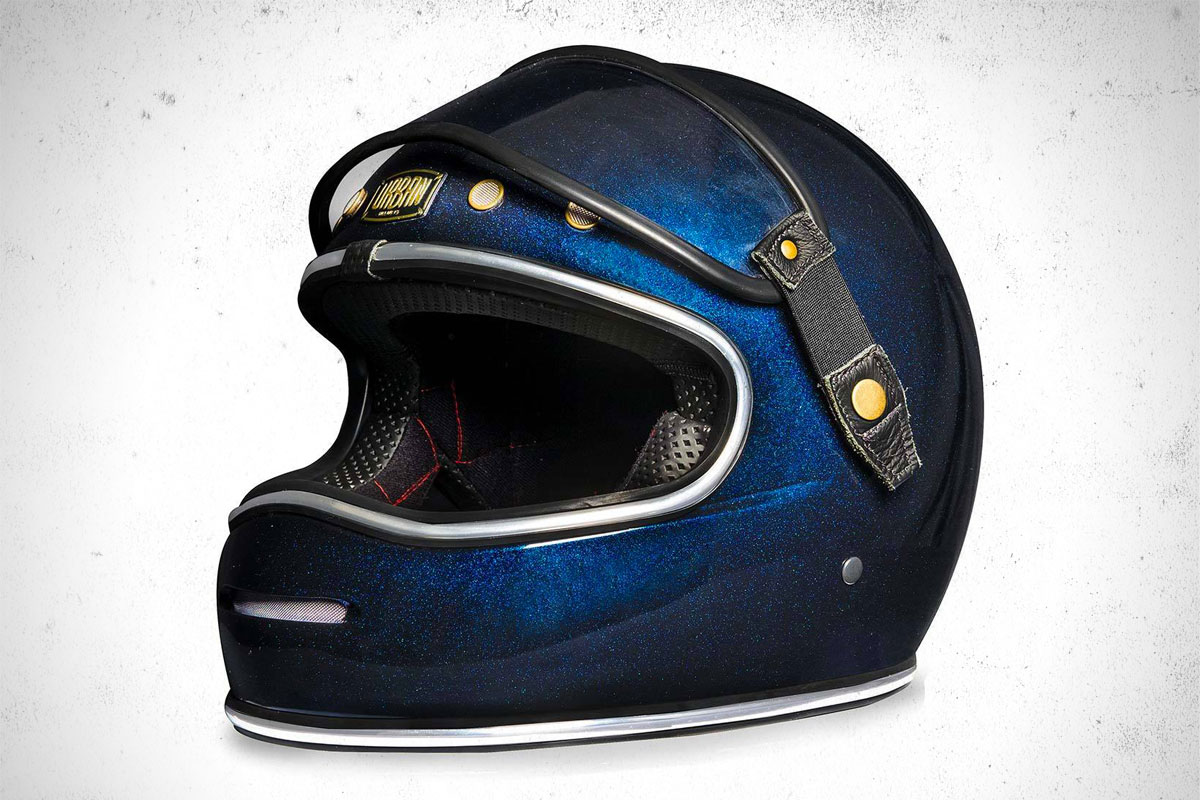 The Blue 'Azul' Flake finish gives the impression of staring deep into a starry night sky – but don't stare too long, at some point you'll want to stick it on your head and ride. Unless of course, it's just another trophy for your helmet wall.