Since I started riding I've been all about full faced helmets. While I'm the first to admit I don't have the prettiest face on the planet, I do like the fact that it's still attached to my head, so for the majority of my riding life I've been wearing full-faced sportsbike helmets. Although I have generally opted for the less outlandish of the sportsbike helmet designs in my favourite shade of black, I have never felt that they really complimented my classically styled Cafe Racer (oh my god I think I'm a hipster!). So like many of you, when helmets like the Biltwell Gringo, Bell Bullitt and of course the Blauer 80s started to surface I knew it was time for a change.
Although I do have one on my shelf the Gringo can't legally be worn here in Australia making it the least obvious choice of the 3 for me. The Bell Bullitt is a great looking helmet and I have also owned one for a while now, but I have a few personal gripes about it that seen made opt for my old sports helmet in favour of the Bullitt on many a ride. These include the rather embarrassing Bell emblem left imprinted on the top of my head after every ride and a halo-esque line that runs around my entire skull, two unfortunate side effects of my male-pattern baldness. So, eager to try something new I managed to get my hands on a brand new Blauer 80s helmet.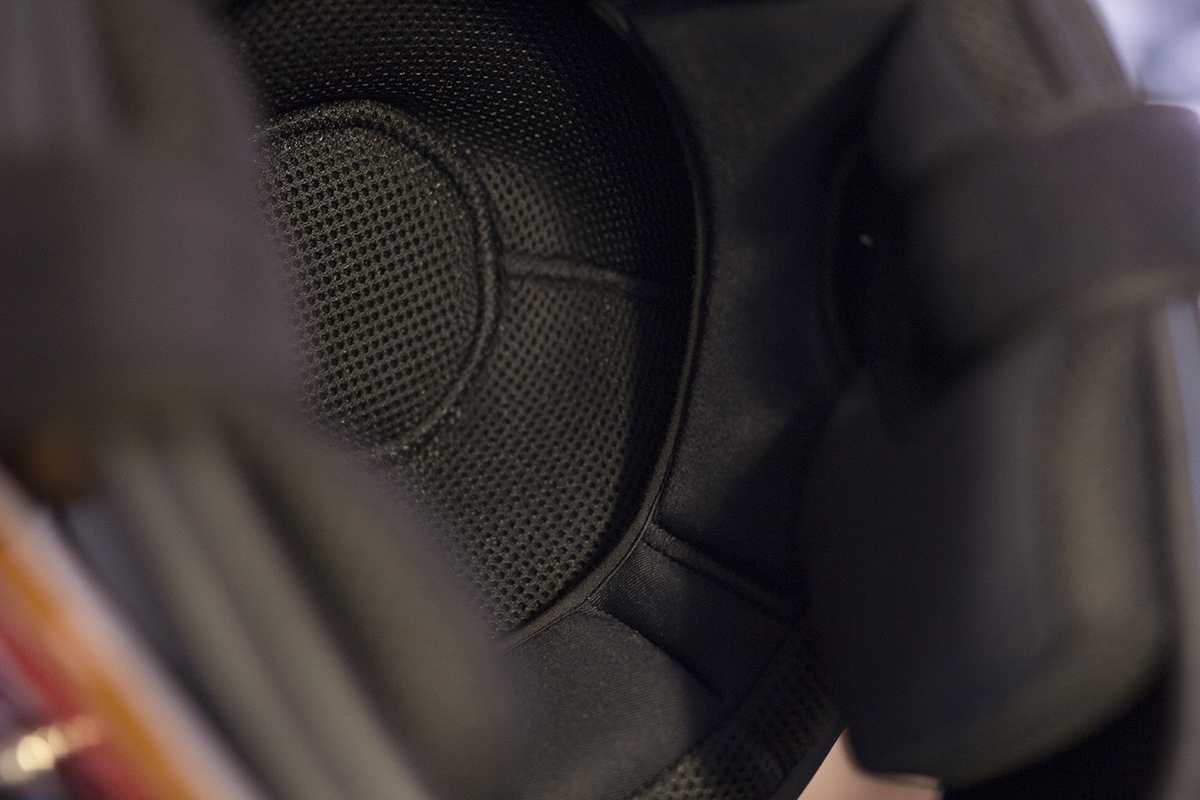 The timing for me acquiring a Blauer 80s couldn't have been any better. Here in Melbourne the helmet laws have just been revised to allow us to wear helmets that meet EU safety standards and the 80s graduated with top marks. I decided for once to break the habit and get a colour other than black so I went for the much more adventurous white version. If white isn't your thing the 80s is also available in a 'Black Matt' version or a 'Titanium Matt' all of which feature the same yellow/orange/red pinstripe pattern and a contrasting colour panel at the back.

At just a touch over 1kg the 80s is lighter than the Bullitt and than my higher priced, carbon fibre sportsbike helmet. The shell of the 80s is constructed using a tri-composite blend of Dyneema, Carbon and Aramidic Fibre under an epoxy resin, helping to keep the weight down without compromising on strength. Design features on the 80s are minimal, but what you do get is a clear, flip up visor that's secured with button clasps, a padded chin strap and removable, washable liner.
The finish of both the paint and interior lining on the 80s is top notch, which for a helmet that retails for $349.00USD is exactly what you'd want. However the lack of features could see a more performance focused buyer opting for alternatives. By lack of features I refer to the absence of ventilation, meaning on hotter days you'll need to lift up the visor to stay cool. Unfortunately the button down system on the visor left me fumbling for longer than I'd like and wind noise in the helmet is on par with the Bell Bullitt, meaning there's a fair bit of it. The 80s also left me with the same halo I got from my Bullitt, but after wearing it in on several rides this is no longer an issue. Although the visor can be clumsy to operate it does flip up when you need it to and because I live in a warmer climate the washable liner is a welcome feature.
Where the Blauer 80s truly excels though is in its styling. The retro 3 stripe paint scheme looks great and the application of Blauer branding is very tastefully done. The chin guard is deeper than that of the Bullitt and slightly squared off so it looks more Roger Ramjet than Lego Astronaut and its low profile fit doesn't leave you feeling like an orange on a toothpick. The chin straps are padded making for a comfortable fit and there's a button clasp to secure the loose end. The large eye opening gives you a very wide, almost entirely uninterrupted viewing angle as well as replicating that retro race look we all love.
The Blauer 80s was never meant to compete or to be compared to sportsbike helmets. It falls into a category I would label as "fashion helmets" and its price places it in the mid-range for helmets of this style. If you're looking for a stylish lid or an alternative to the hugely popular Bullitt I'd recommend giving the 80s a try.
Images courtesy of Tank Moto