Biltwell has been upping its helmet game over the past few years. Improved features, more widely recognized safety ratings and a huge selection of colorways make them a very appealing option when it comes to retro headgear. To bring in the new year Biltwell has introduced a new 'Holeshot' colorway available on both their Bonanza and Gringo helmets that is a hat tip to one of our all-time favorite F1 paint schemes.
The Biltwell Gringo helmet was one of the first full-faced retro helmets to hit the market. From the outside, not a lot has changed, but on the inside, we've seen some serious upgrades. For starters, the 2020 Biltwell Gringo boasts both DOT and ECE certification. Thanks to Biltwell's commitment to constantly improve their product offering, this retro helmet can now be legally worn in most countries. An internal EPS liner is backed by Biofoam in the chin bar for extra protection and the helmets diamond-stitched liner is removable and washable. Biltwell has also added extra functionality into the updated Gringo design with the addition of internal speaker cavities. A large viewport provides a wide field of view and can accommodate most riding goggles with ease. Biltwell has also improved the overall fit of the Gringo by allowing you to fine-tune fitment using a range of interchangeable cheek pads.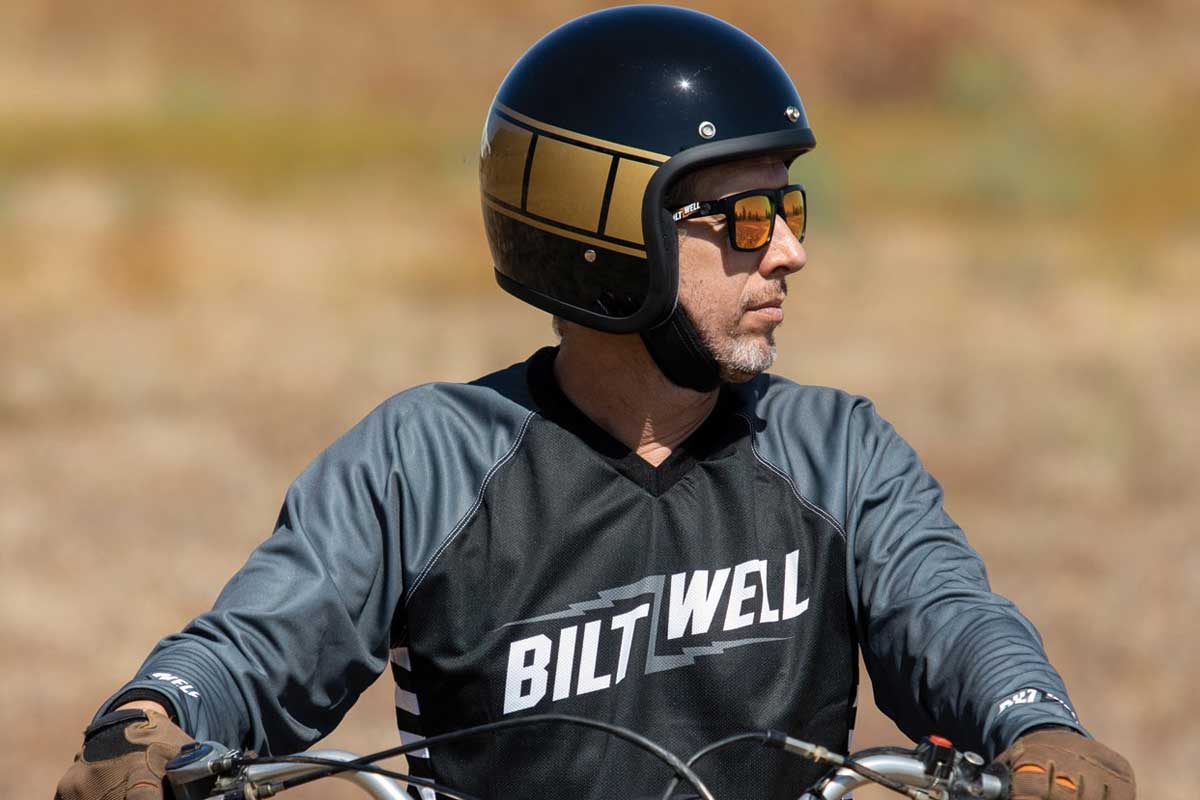 The Biltwell Bonanza remains the go-to for many riders opting to wear an open-faced helmet. Biltwell's goal with the Bonanza has always been to offer a streamlined fit. From the helmets overall weight to its low profile fit they've done exactly that. Available only with DOT certification the Bonanza features an ABS outer shell, EPS inner shell, and a moisture-wicking brushed lycra liner. If you don't want to look like a bobblehead on your bike the Bonanza is the obvious choice.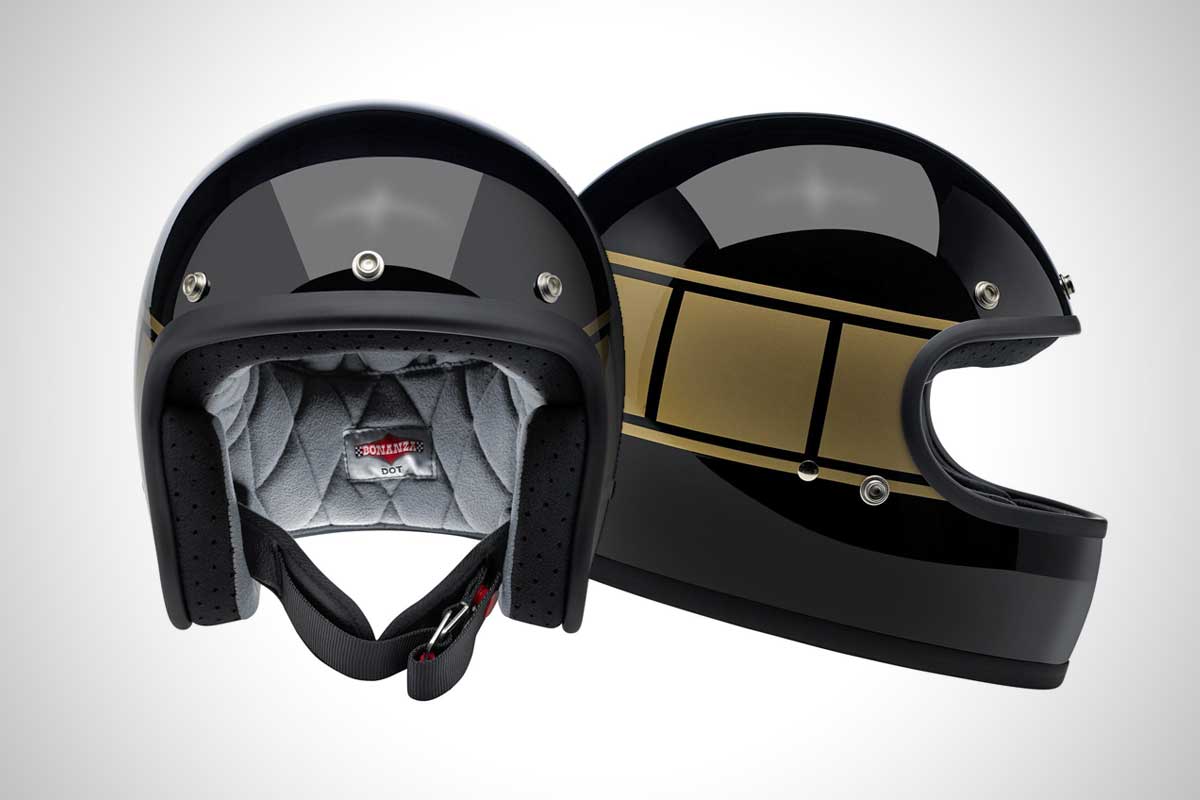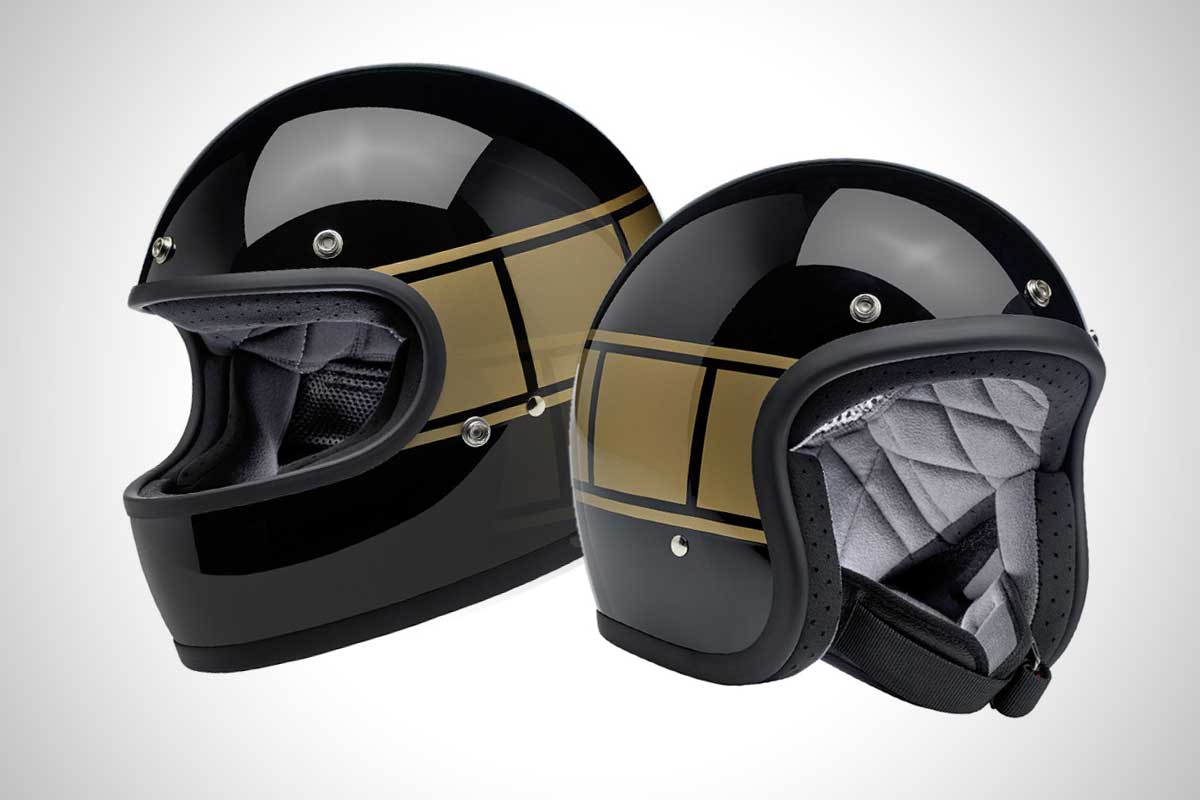 These two new Bonanza and Gringo Holeshot helmets are finished in a glossy black and gold colorway. Similar to the 1960's F1 team, the John Player Special-esque color combo is a welcome addition to Biltwell's retro helmet offering. Applied using a 1980's Yamaha style check pattern these Holeshot helmets are the perfect helmet to complement a classic or custom ride.