Continuing their six-decade mission of properly protecting a rider's most valuable piece of equipment (that's your head), Bell Helmets has just launched a design that not only protects, it also transforms. The Bell Broozer is a modular helmet that quickly can quickly switch between two styles of helmet. Use the two pull tabs beneath the helmet to remove the chin bar, and you're left with a three-quarter helmet for those days when you want to feel a little more wind on your face. Snap the chin bar back in, and you instantly go back to fully enclosed protection.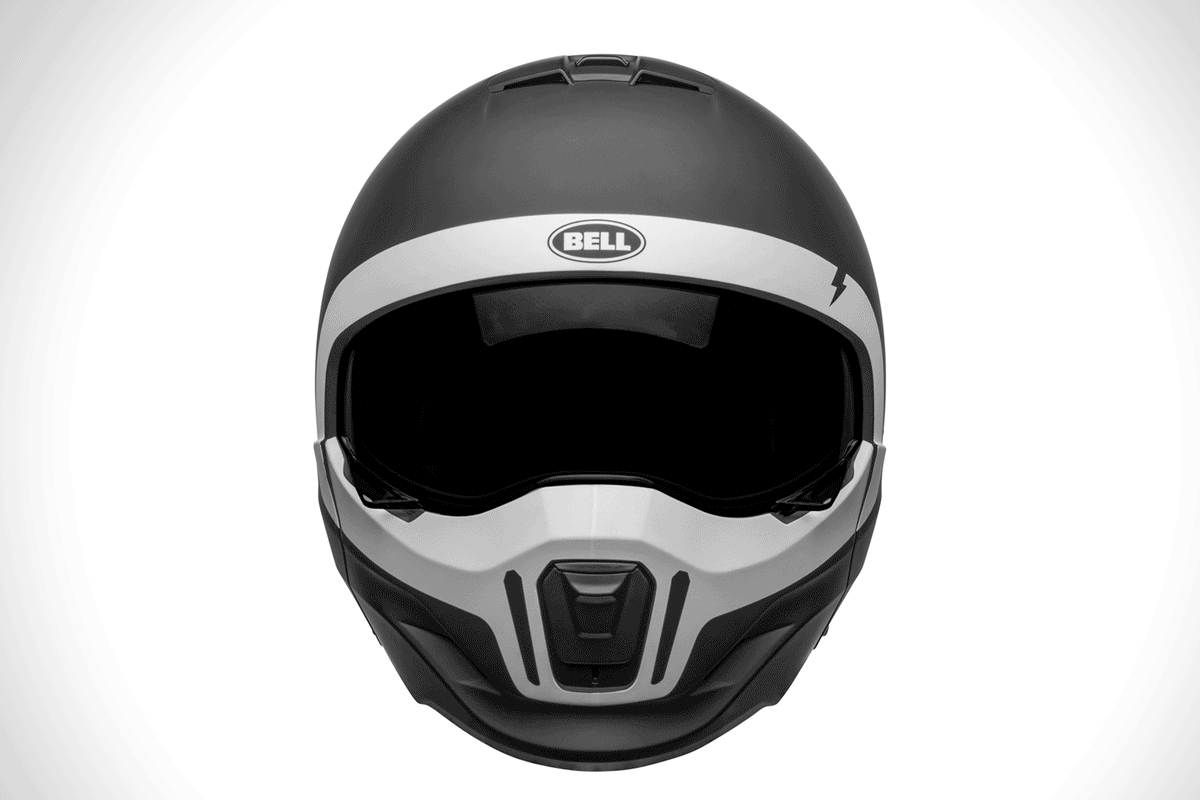 The helmets look is dark and stealthy with a jet fighter shape to the chin bar and the Bell Broozer comes in five sinister colorways. Keep it simple with all black in either matte or gloss, or go for crossed lightning bolts, stars and stripes, or the bordered cranium colourway. The face shield is integrated into the helmet for easy drop-down access and you get both a clear and a smoke shield in the box for even more customization. Bell has also managed to secure both DOT and ECE certification for the Broozer as both a full face and open face helmet.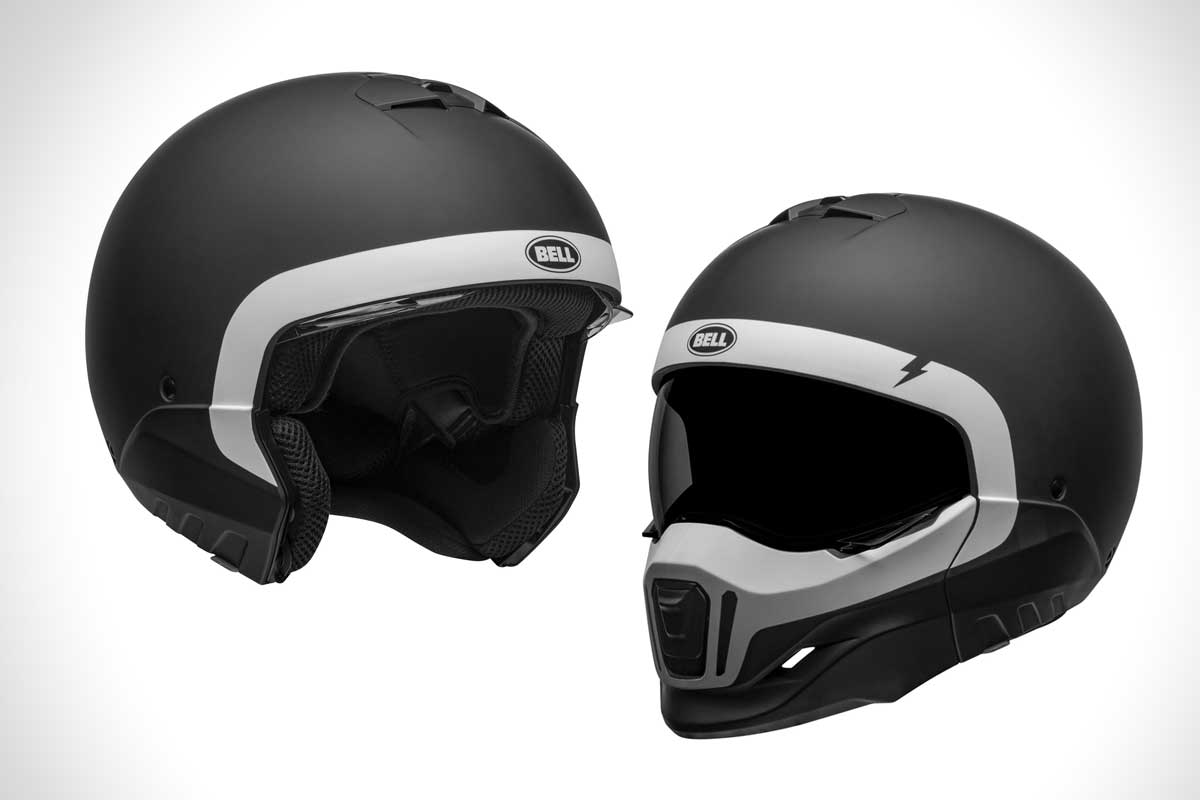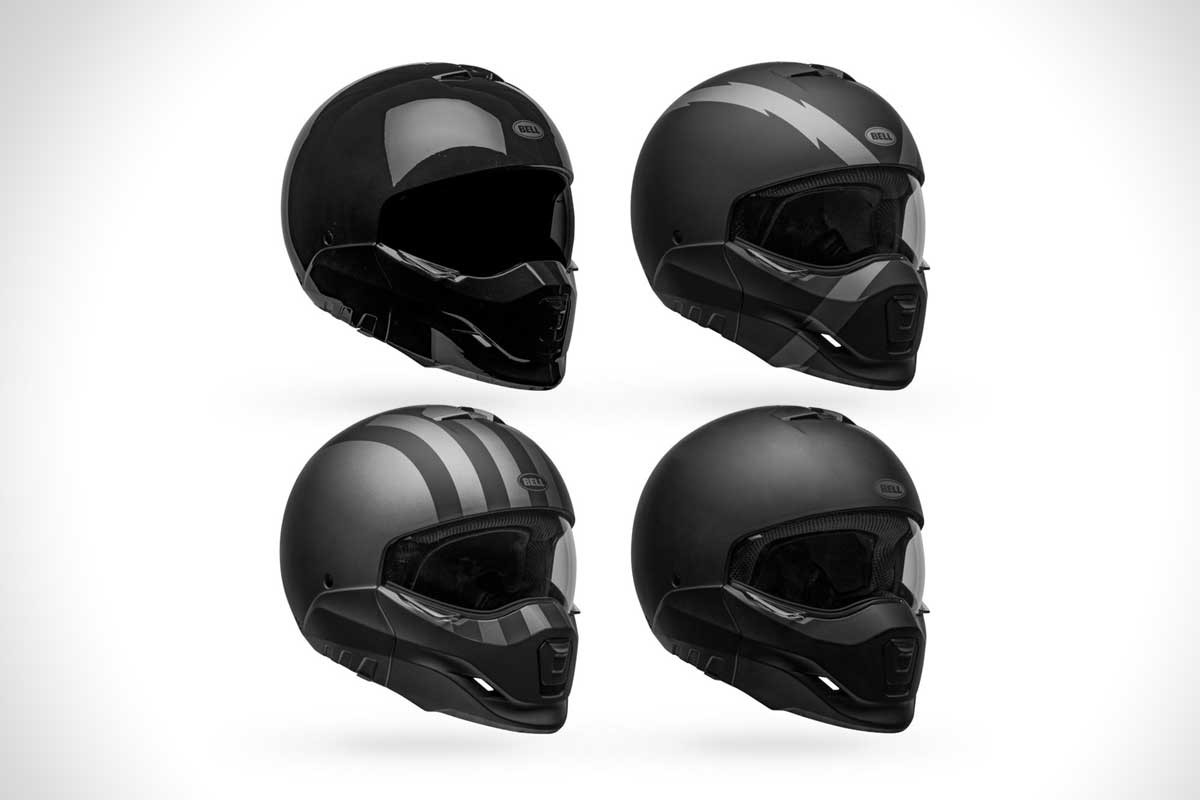 It's a lightweight helmet option at just 1350 grams, with a polycarbonate/ABS shell and dual-density EPS liner. As tends to be the case with Bells range the Broozer's padded interior liner is removable for cleaning. It's also cut with vent channels that work in conjunction with channels in the EPS shell to circulate air from the intake slider vents on the chin bar and at the top of the helmet.
If you want to have the option of full-face protection, but you also have those days when you prefer the feel of an open face helmet, the Bell Broozer is a good looking way to cover both bases — without having to fork out for two different helmets.