It's a rare thing when your first purchase for a new hobby or past time turns out to be one of the best you'll ever make. This was my experience when I bought my first pair of motorcycle gloves some 15 years ago. Despite not being the most feature-packed and certainly not the most expensive gloves I've ever owned, nothing has proved as comfortable or long-lasting as my trusty Icon Pursuit Gloves. This experience obviously hasn't been limited to me as Icon still sell the Pursuit Gloves today and very little has changed about them.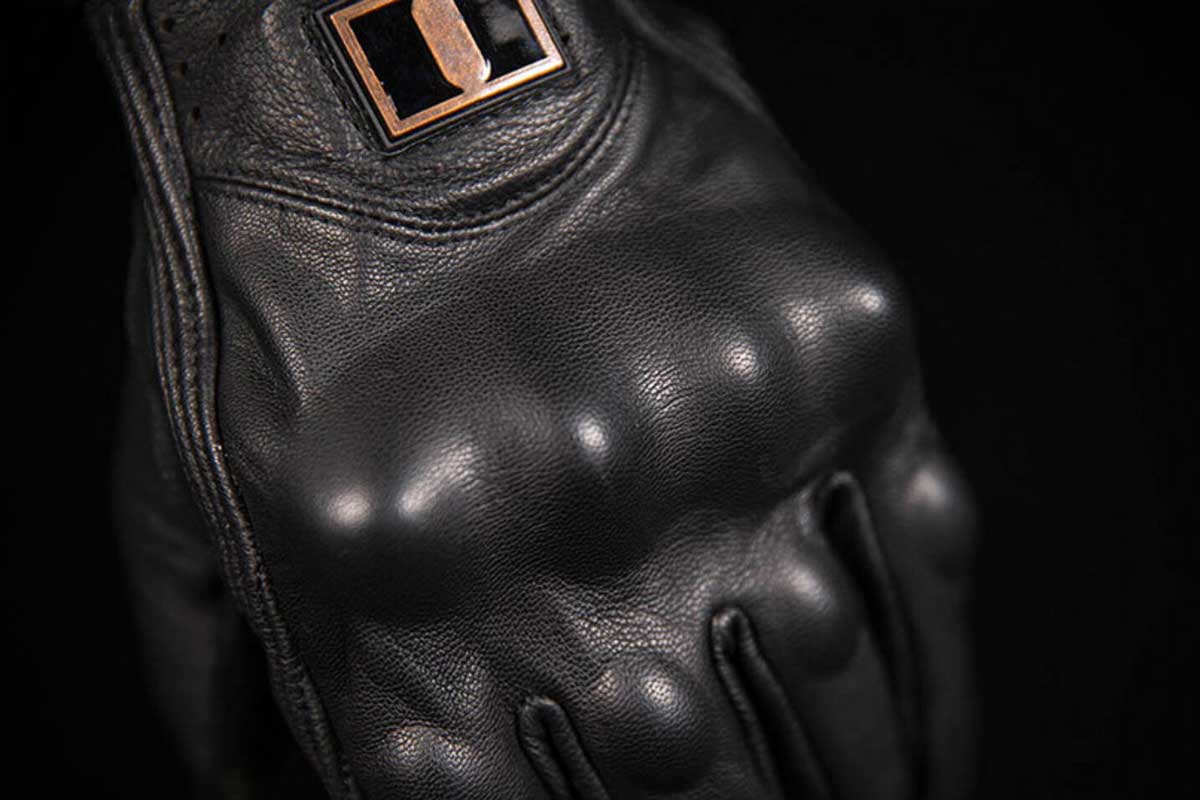 As they so boldly put it on their website, the Icon Pursuit Gloves are "the best fitting glove on the market" and from my experience, I see no reason to challenge that claim. With a slim fitting all-leather construction these gloves fit exactly as a glove should. There's no bulky padding dulling your sense of touch and strategically positioned expansion gussets provide unrestricted movement. But there's much more to the pursuit gloves than simply fitting well. The Icon Pursuit Gloves have been built to satisfy the stringent needs of motorcycle riders.
The latest version of the Pursuit gloves to hit the market is the Pursuit Classics which are available in either a solid or perforated finish. Icon has made extensive use of their Battlehide goatskin leather throughout the Purist Classic gloves. The entire chassis, pre-curved fingers and palm of each hand are all constructed from it. For additional abrasion resistance Icon has doubled layers up in the high impact zones of the palms and double-stitched seams to reduce the chance of bursting. As for impact protection, the Pursuit Classics feature moulded knuckle guards and individual armour plates on the back of each finger. Icon also offers a CE certified version of the Pursuit gloves which is made from an Ax Suede Laredo material to meet European safety standards.
The slim-fitting design of these gloves is what appeals to us most. Icon has in the past offered coloured options of this style but they have returned to their original format of all black, which certainly isn't a bad thing. A contrasting copper Icon emblem on the back of the hand adds a nice touch to the Pursuit Classic while the CE gloves feature a stealthier black emblem. The gloves are held securely in place by a slim velcro wrist fastener. The tips of the thumb and forefinger feature touch-sensitive stitching so you can operate your devices easily. And while the solid leather Icon Pursuit Classic is no winter glove, the perforated version offers some relief from the heat for those in warmer climates.
As I've already confessed the Icon Pursuit Gloves are a hot favourite around here. My last pair remained in use well after the colour had bleached from the sun and the leather felt permanently soggy from soaking up road grime. If you're after a no-fuss, purposeful riding glove that looks and feels great, you're sure to be satisfied with a pair of Icon Pursuits; especially considering they retail for a mere $75 USD.