The cafe racer scene has a rich history dating back to the 1950s and there are very few brands left who can claim to have been there when it all began. When it came to choosing which company to partner with for our latest riding gear collaboration, we set out to find a brand whose history was intertwined with the cafe racer scene. Our search lead us to the London/Essex based workshop of leather riding gear experts Goldtop England. Goldtop has been producing riding gear since 1951 and as their name states, they're located in the birthplace of cafe racer culture.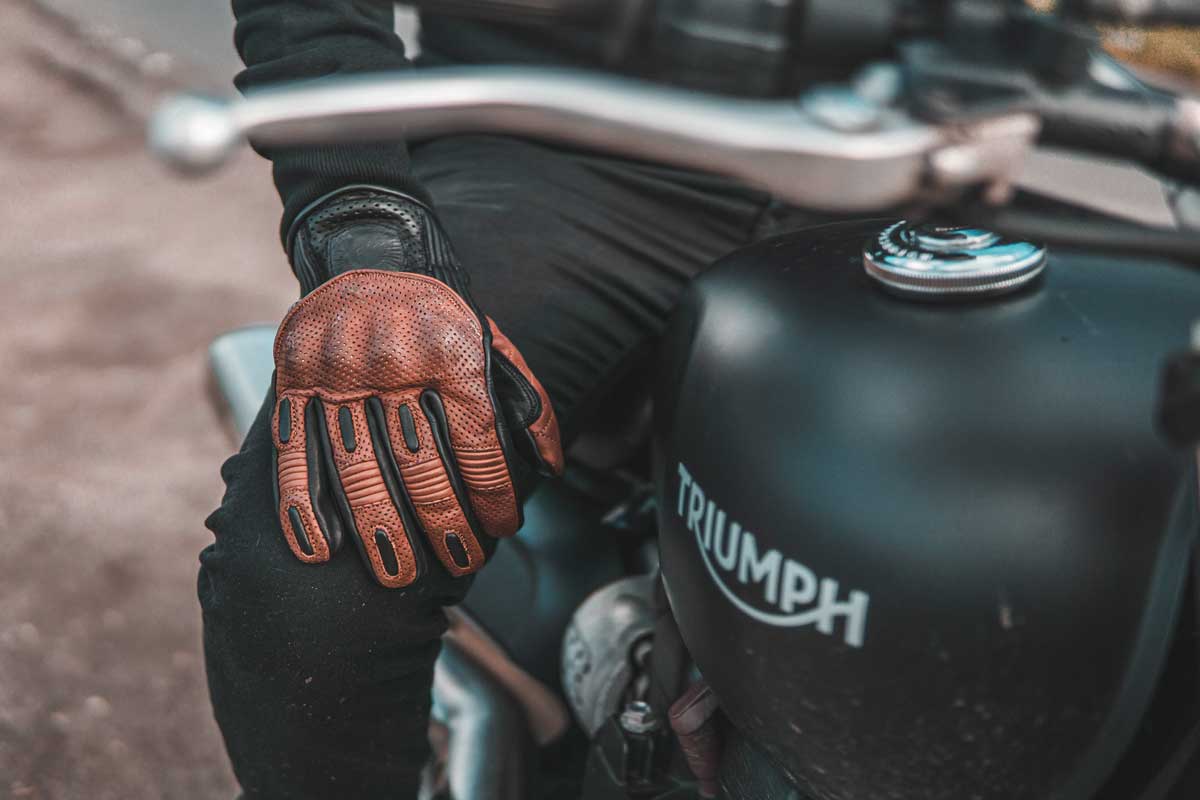 Goldtop Englands's present-day catalogue is made up of riding gear derived from designs they originally developed more than 50 years ago, but re-imagined for modern-day riders, and manufactured from only the highest quality materials. It's this approach that made Goldtop the perfect candidate for our latest range of motorcycle gloves. Of course, style is only half the equation when it comes to making motorcycle gloves. Without the proper safety features, you may as well be wearing dish gloves. Luckily Goldtop has that covered too.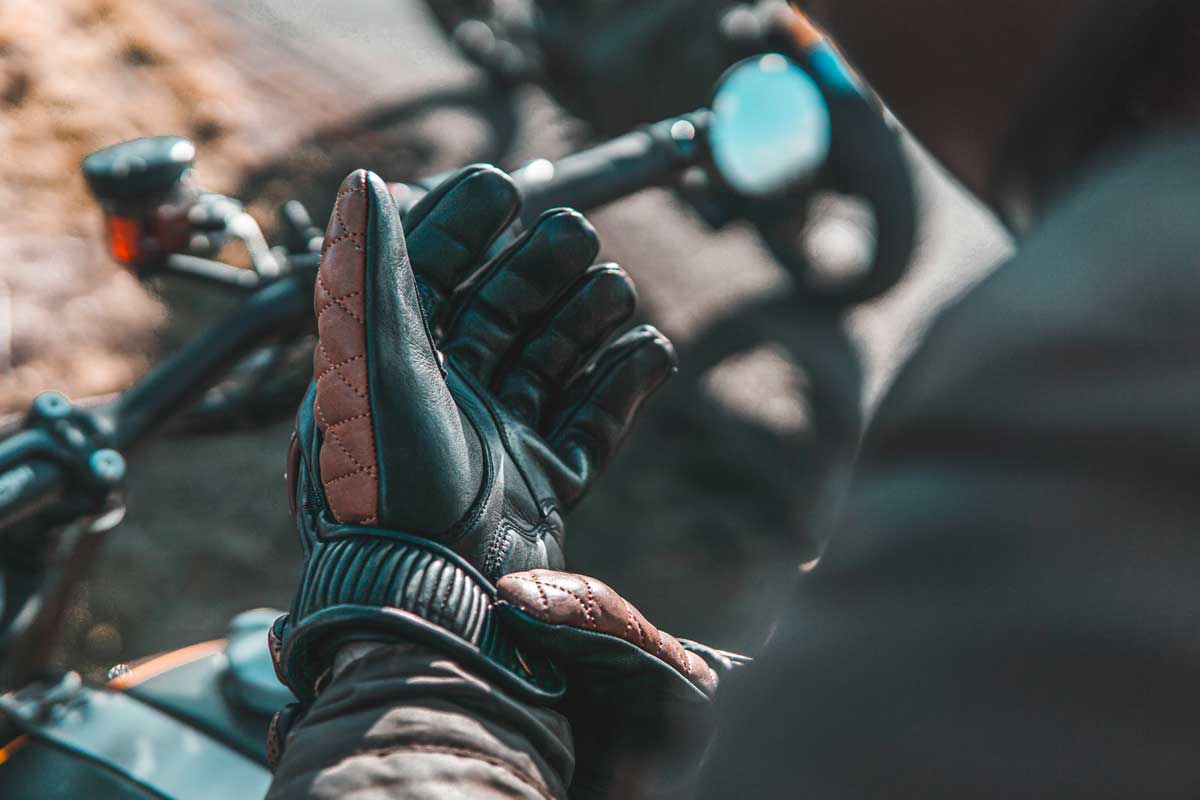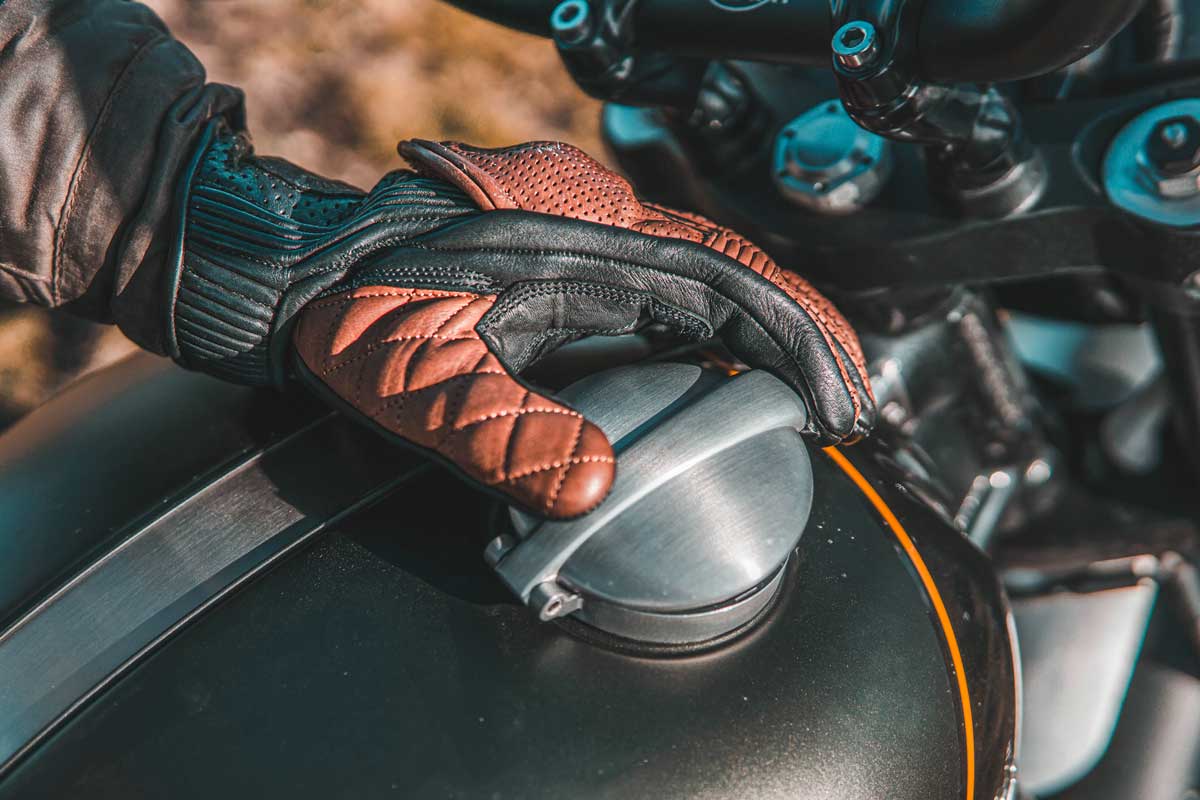 For this collaboration, we started with the Goldtop England Predator gloves. Credited as being the company's most protective riding gloves to date, the Predators carry a CE safety certification as proof of their ability. The Predator gloves utilise a 100% premium cowhide leather outer construction for steadfast abrasion resistance yet are soft and supple to the touch and require little-to-no breaking in. Triple-stitched seams reduce any chance of bursting and the high abrasion zones on the palm and fingers benefit from additional layers of both leather and Knox Microlock armour padding. To protect your knuckles from hard knocks Goldtop has also integrated Knox armour into a floating knuckle panel that allows freedom of movement without sacrificing safety.
What really sets these gloves apart from the rest, is Goldtop's innovative half-silk, half-unlined hybrid lining. Each gloves unlined palm provides maximum feel and dexterity whilst the 100% pure silk lining on the back of the hand provides comfort for longer rides by regulating temperatures. To hold each glove in place the Predators secure using a ribbed velcro fastener featuring a Goldtop England motif rivet.
The new Return of the Cafe Racers Goldtop England gloves add an exclusive new colourway to the Predator glove offering. Finished in a two-tone jet black and whisky brown leather, the gloves boast a vintage aesthetic that will complement any classic bike or cafe racer. Best of all these special edition gloves feature everything we love about the original Predators, such as perforated upper layers, accordion comfort panels, a luxurious silk lining and floating knuckle armour. But the icing on the cake is the embossed leather Return of the Cafe Racers emblems sewn to the top of each wrist.
The very first run of our Return of the Cafe Racers x Goldtop Predator CE rated gloves is available now in limited quantities. They can be purchased on the Goldtop website, are shipped worldwide, and each pair comes with a set of complimentary of Return of the Cafe Racers jacket pins. Grab a pair now to avoid missing out!
Photography by Jason Lau & Goldtop England