On average it rains 164 days a year in Portland, Oregon. Not what you'd call the ideal climate for motorcyclists. But this just so happens to be home to riding gear manufacturer Icon. As you'd expect, as a result of having to endure such soggy conditions, Icon has developed a range of tried and tested wet weather riding gear. Field-tested on the saturated streets of Portland and across Oregon's waterlogged mountain ranges these are the Icon 1000 Stormhawk Waterproof boots.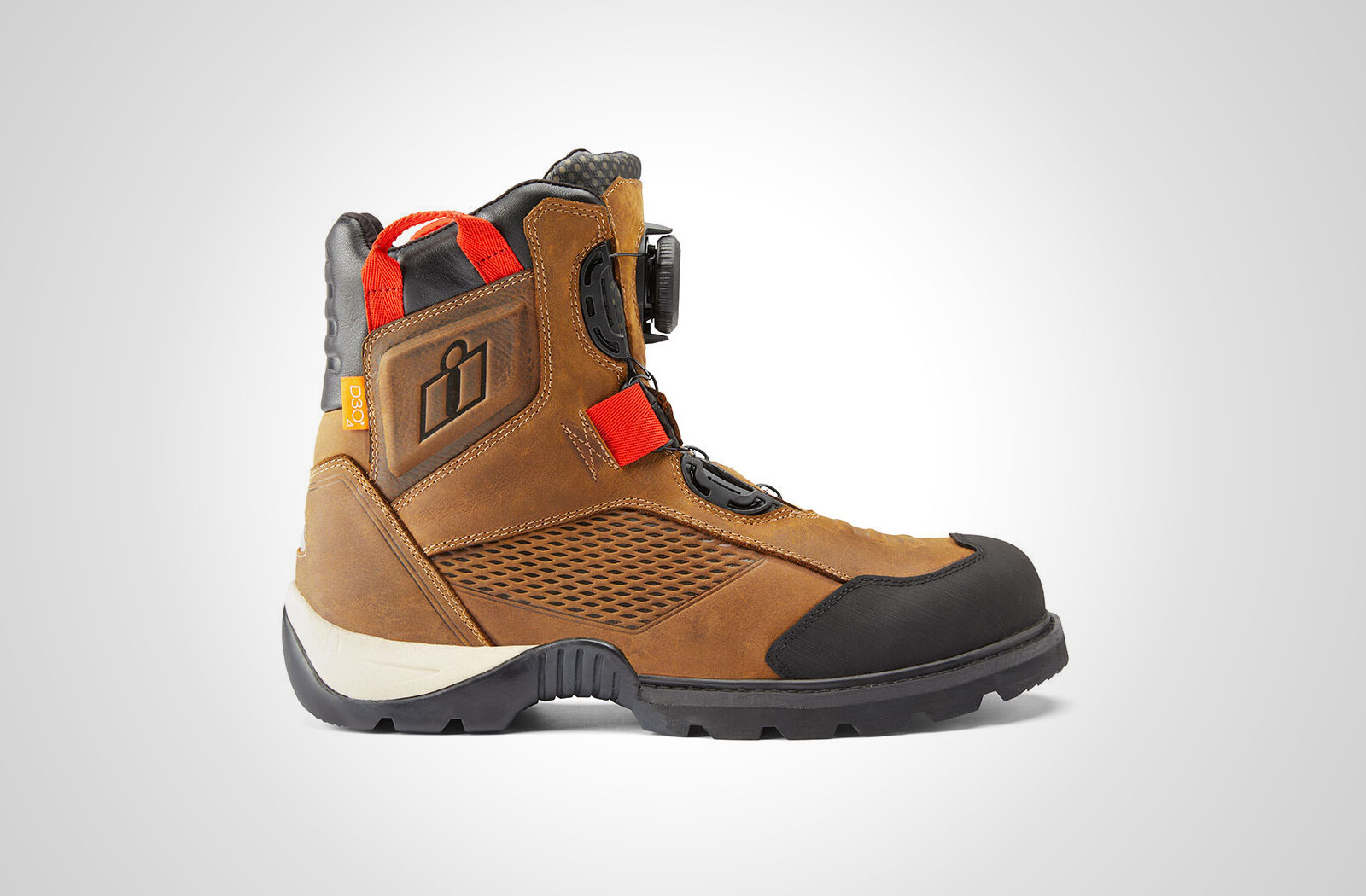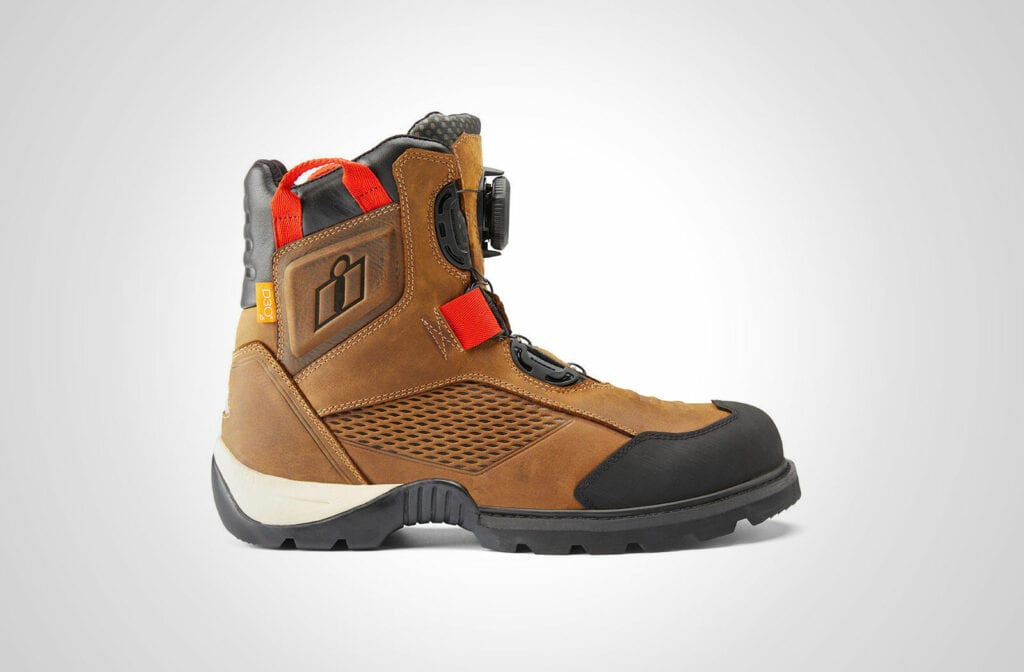 Constructed using premium materials the Stormhawk Boots feature a leather construction that's been treated with a water-resistant coating. They have then combined this with a sealed tongue and seams to reliably stave off water ingress. Internally the waterproofing continues with a specially designed liner by eVent. The patented eVent tech fabric prevents water from getting in but still allows sweat to get out making the Stormhawk Boots four-season compatible.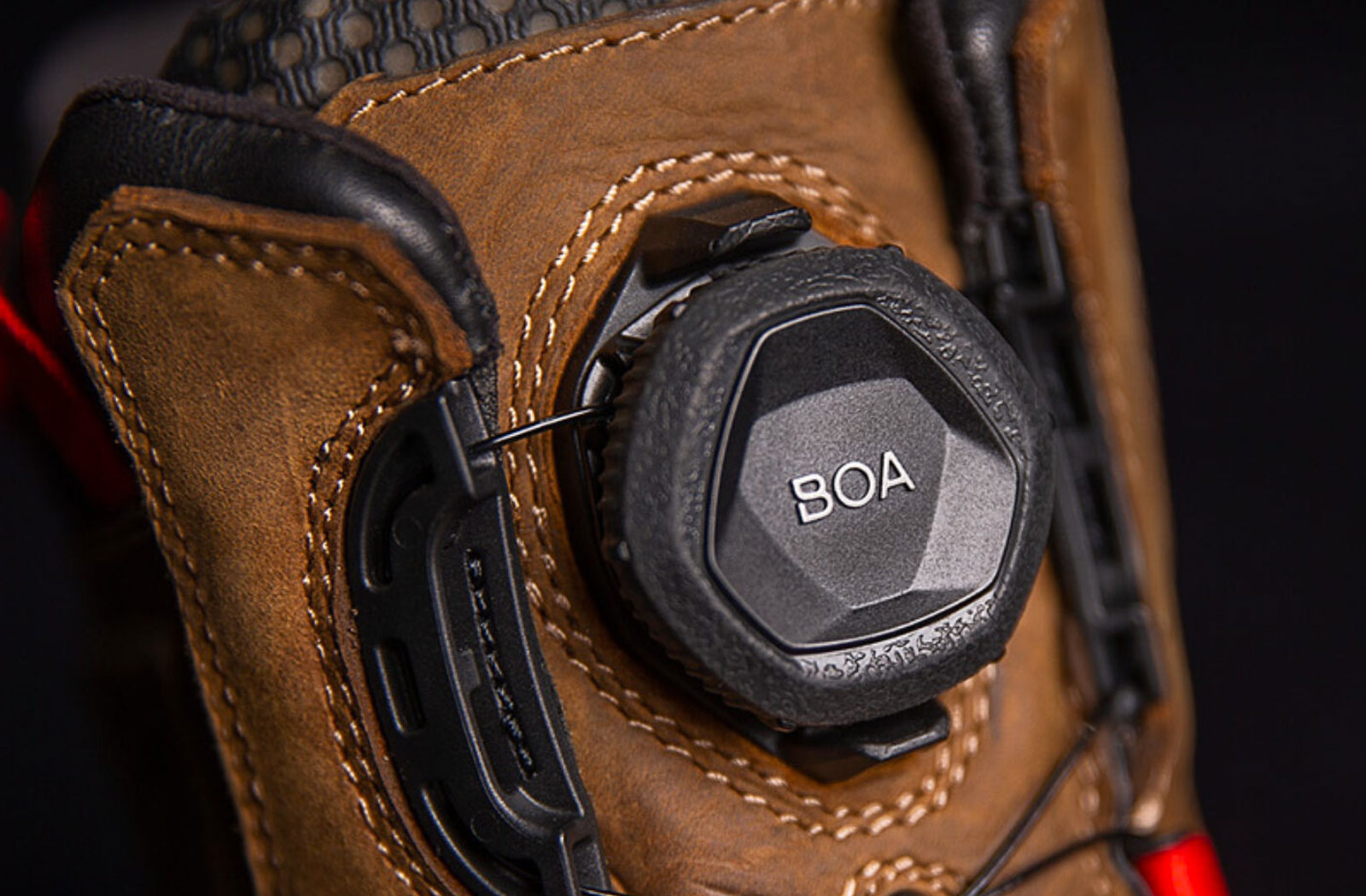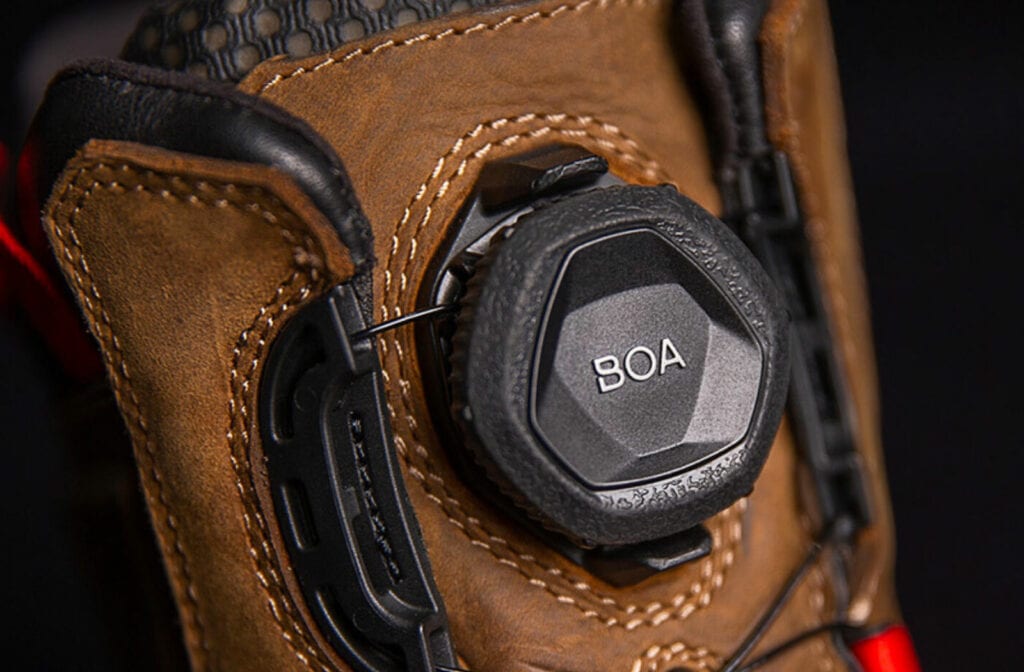 Laces on boots can be cumbersome and pose a risk to motorcyclists if they come loose while riding. To avoid this issue, Icon has integrated a BOA lacing system into the Stormhawk Boot design.
Using the dial at the top of the tongue riders can quickly fasten or undo the boots for easy fitment and removal. The BOA fastener also provides a quick way of fine-tuning the fit of these mid-height boots with ease. On either side of the foot entrance, you'll also find pull straps that aid with fitment.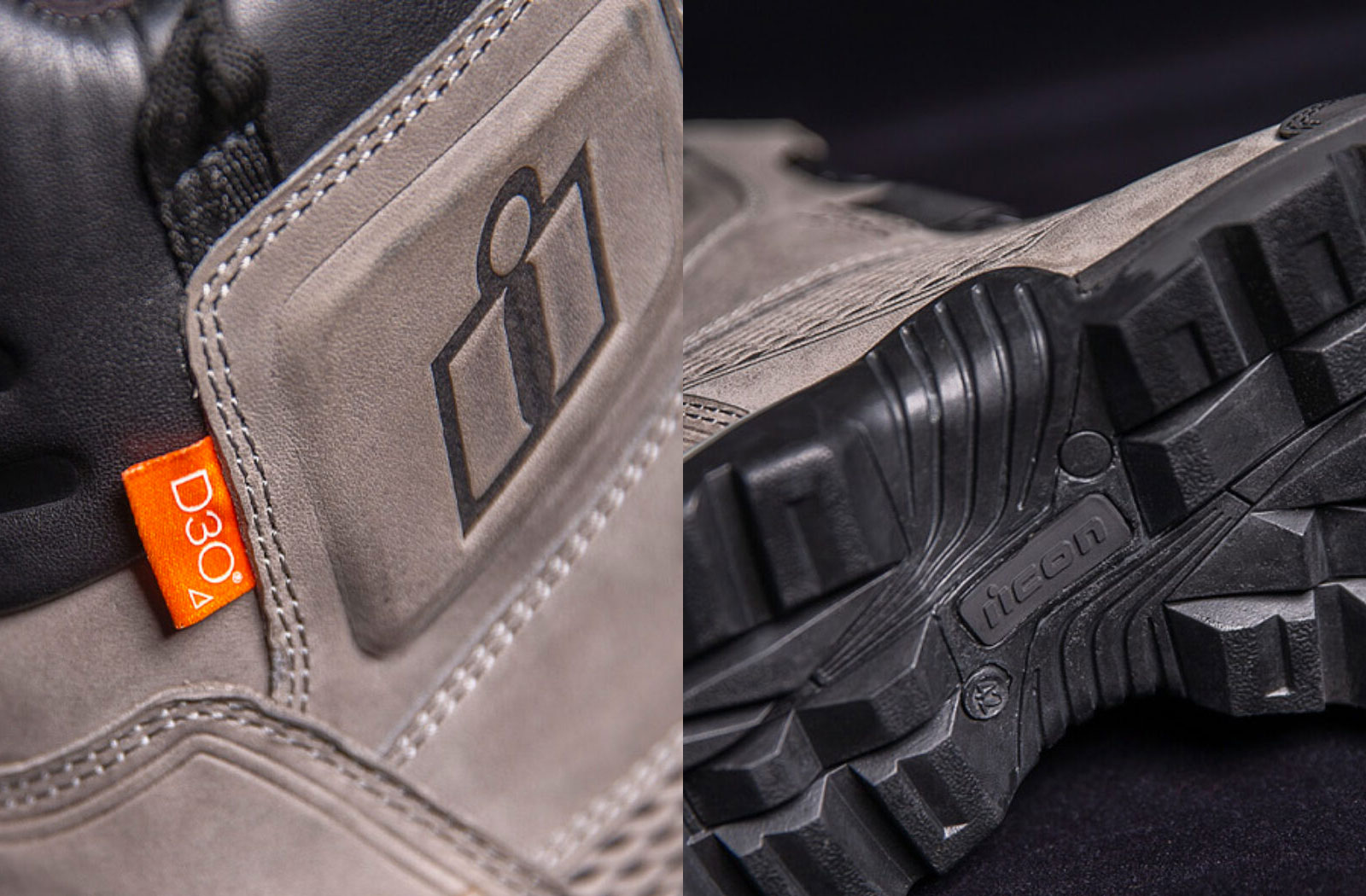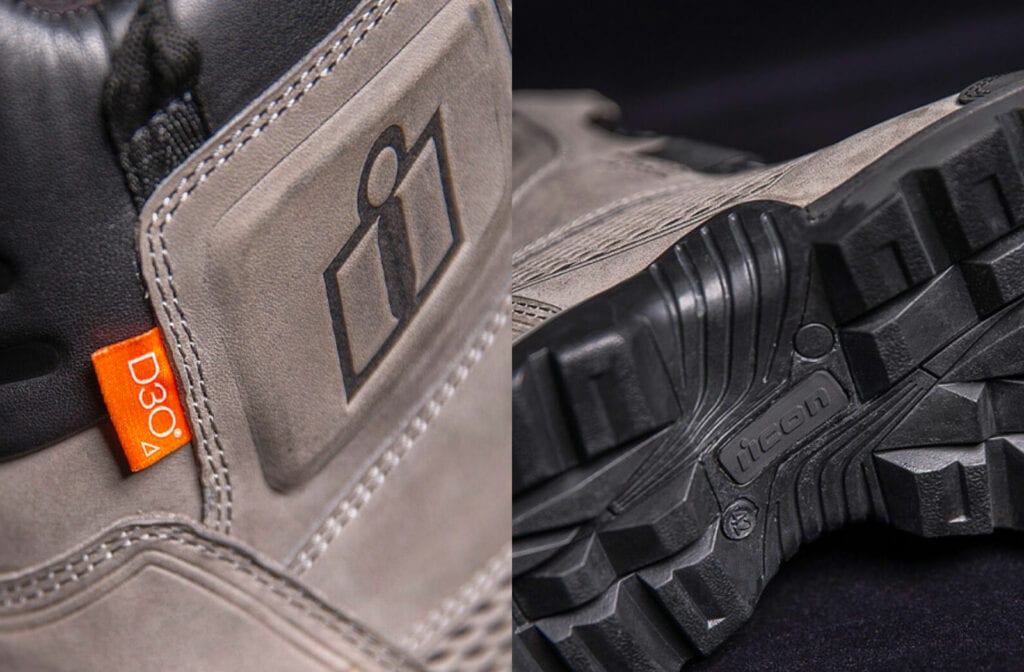 Built tough for protection and longevity Icon have incorporated D30 malleolus protection into the ankles of the Stormhawk Boots. The boots chunky sole is made from oil-resistant rubber and offers ample grip in all conditions. The durable rubber toe overlay is weatherproof and reinforced for safety. Shifter reinforcement keeps the boots looking good for longer and reflective accents contribute to an EN 13634:2017 safety certification.
The Icon Stormhawk Boots are available in sizes 7 through to 14 and come in either brown, black or grey colourways.
Available from: Revzilla