Today it's with great anticipation and pleasure to announce that the 2nd edition of The Ride is now available! Titled "The Ride 2nd Gear – New Custom Motorcycles and Their Builders" the new book will follow a similar format to the first with 352 full colour pages of custom motorcycle goodness.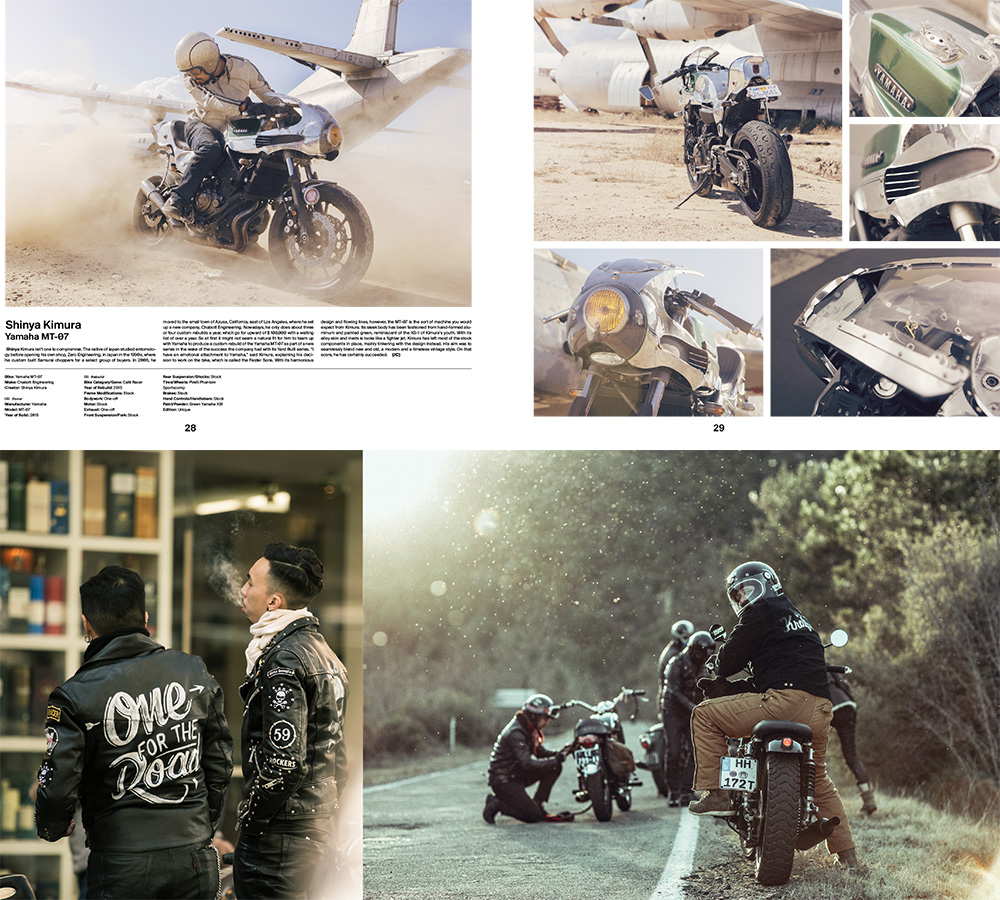 As well as Chris Hunter and the Gestalten team contributors to 'The Ride – 2nd Gear' include Paul d'Orléans (The Vintagent) and Gary Inman (Sideburn Magazine) along with some of the world's top motorcyclejournalists and fanatics. In this edition you'll get a visual feast of custom motorcycles by some old favourites and many new workshops that have appeared on the scene since 2013. Plus you can choose from one of two different cover options, the Gentleman's edition featuring Auto Fabrica's 'Type 6' Yamaha XS650 on the cover or the Rebel edition featuring Ed Turner's Suzuki GSX 1100 'Desert Eagle' (content is identical). You can order either edition now by clicking here.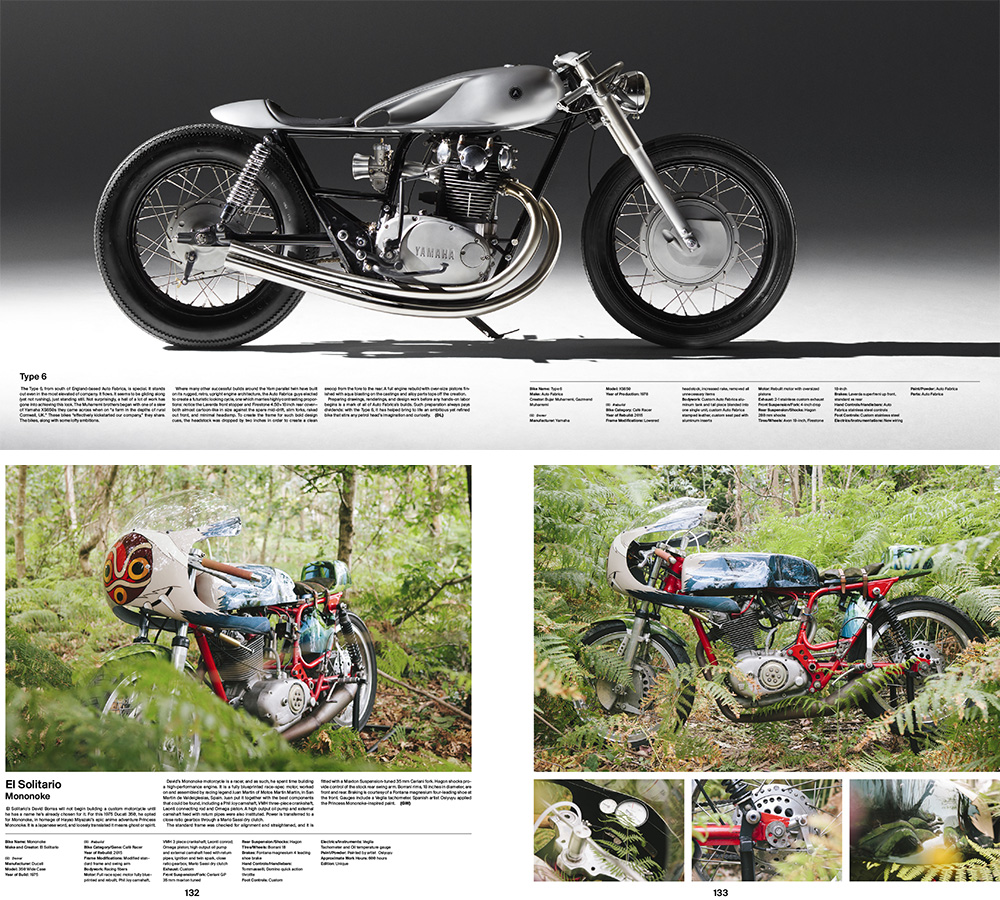 "Motorcycles as motorcycles are meant to be: radical, stylish, subversive, raw. The Ride 2nd Gear continues to present the latest custom bikes and the best builders on the planet.


Men and motorcycles: a story that has vacillated somewhere between cult and cliché for years. Custom bikes, in particular, have a history that is deeply rooted in the spirit of freedom and change of the 1960s, as well as man's primal urge to build something with his own hands—or, in this case, tools. The Ride 2nd Gear is a showcase of the power and beauty of these bikes. The book presents a stunning selection of recent custom motorcycles, as well as the small, local workshops around the globe in which they are built." – Gestalten


Please note the Gestalten website will currently only ship to the UK, US and Europe.
All images taken from 'The Ride – 2nd Gear' copyright Gestalten 2015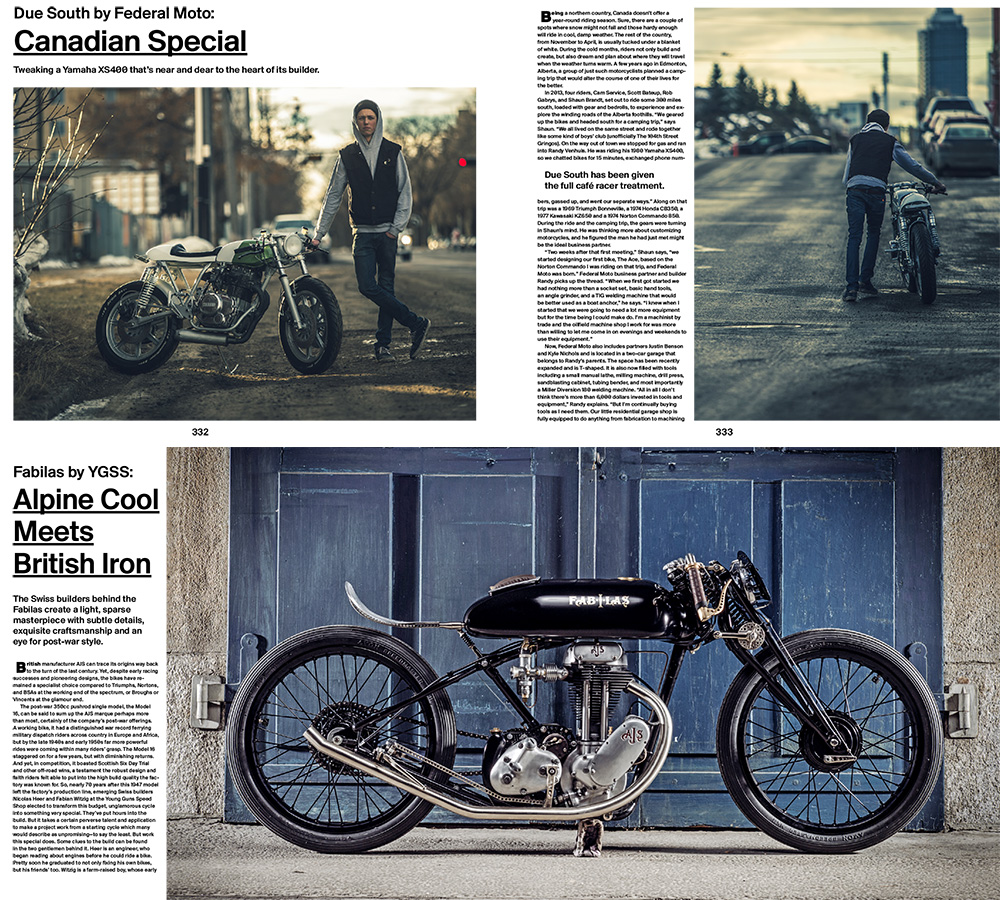 It's hard to believe it's already been 2 years since "visual culture" publisher Gestalten teamed up with
BikeExif
creator Chris Hunter to release 'The Ride'. Not only was The Ride the best looking, hard cover custom motorcycle book ever released it was also the first of its kind to celebrate the people behind each build and introduce the many different styles of the custom motorcycle scene and their origins. My copy of The Ride takes pride of place on my office bookshelf and has become a constant source of inspiration and reference for me. The book has also garnered a lot of interest from my non-motorcycle enthusiast friends who will happily browse its pages commenting on which styles and bikes they like the most.