As if the V7 wasn't already good looking enough Moto Guzzi have announced the production of an endurance racer body kit. Inspired by the record breaking '69 Moto Guzzi V7 the kit features a super light half fairing and a single racing seat with a duck tail spoiler at the back. The kit can be used on any Moto Guzzi  Classic, V7 Stone and V7 Special with the optional factory clip-ons.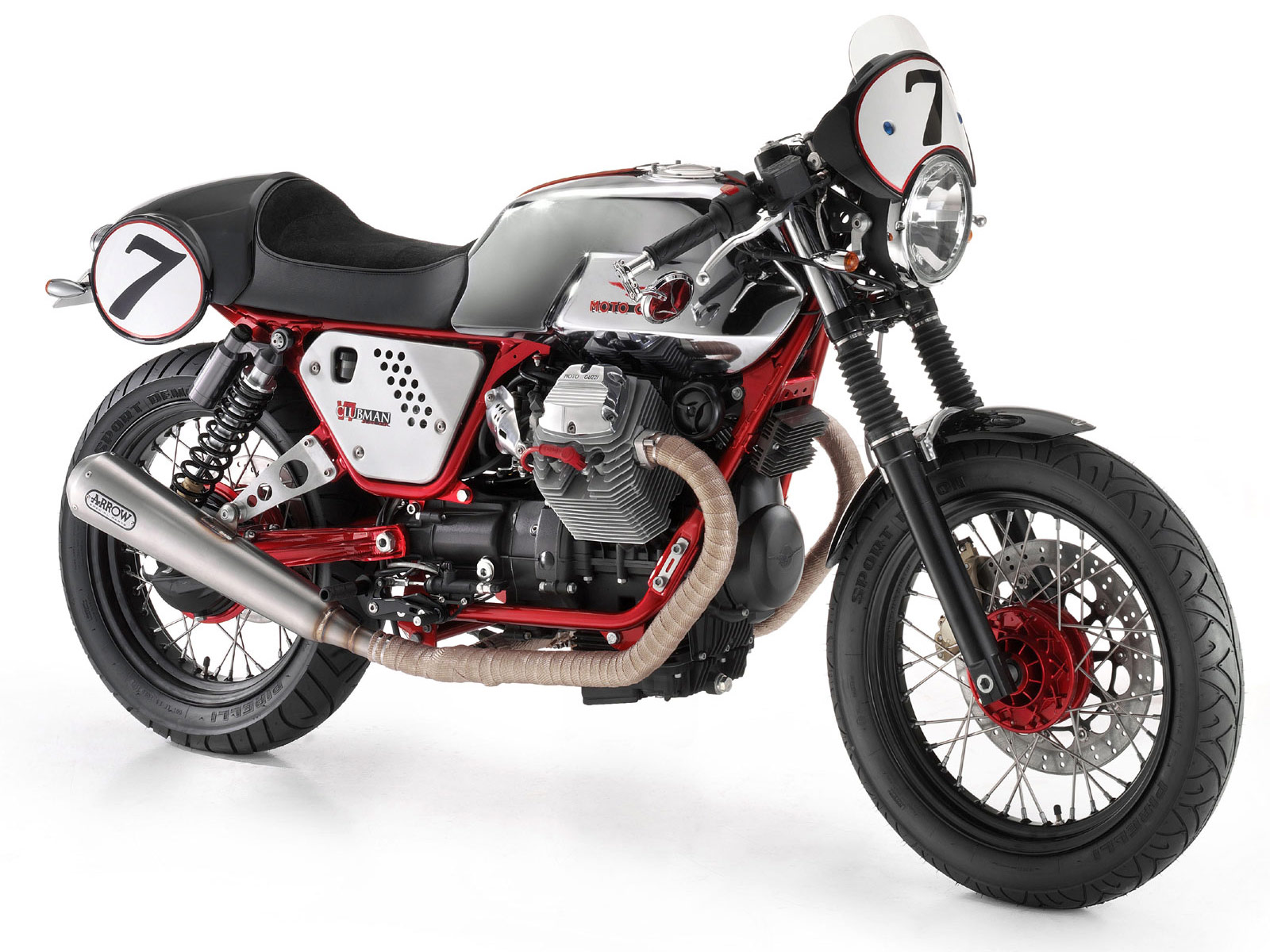 The Endurance Racer kit attaches using existing headlight and seat mounts so there's no cutting of drilling your prized possession. So far the only images in circulation have been of the kit attached the the Chrome tanked V& Racer but I would assume the kit will be available in all standard factory colours. It will retail for around £1,400 in the UK so it's not cheap but considering how much a replacement fairing on a sports bike can cost it's about what you'd expect straight out of the Guzzi factory.
Back in '69 the V7 set the record for the highest average speed around the Monza Speedbowl Circuit. It was clocked at doing an average speed of 206kmh over a 1000km. You may not be planning anything quite so ambitious but you will certainly be looking a whole lot faster with kit on your V7.