The Guzzi was completely stripped and the gearbox and motor soda blasted. The motor and box were taken to Peter Roper in NSW to have the top end checked and the gearbox re-shimmed. The heads were removed, and all components checked and cleaned. Bores were still looking great and the decision was made to leave the bottom end as was. The valves were reseated and the top end reassembled. The motor was running clean and strong prior to disassembly with no abnormal noises and still runs clean and strong now. The gearbox was checked and reshimmed. The flywheel was replaced with an alloy item and the clutch also replaced.
This motorbike spent some time in the late 1980's as a race bike until it was put back on the road sometime during the early 2000s. As such, the motor has had extensive work done. It has high lift cams, headwork, 950 kit and much much more. I am constantly surprised how fast and strong pulling this motorbike is. It now weighs even less than prior to the build, and has no trouble cruising at 160-180km/h for extended periods. I fitted new 40mm dellortos as the old 40s were tired. I have recently fitted electronic ignition which provides immediate start up and clean crisp running right through the rev range in each gear.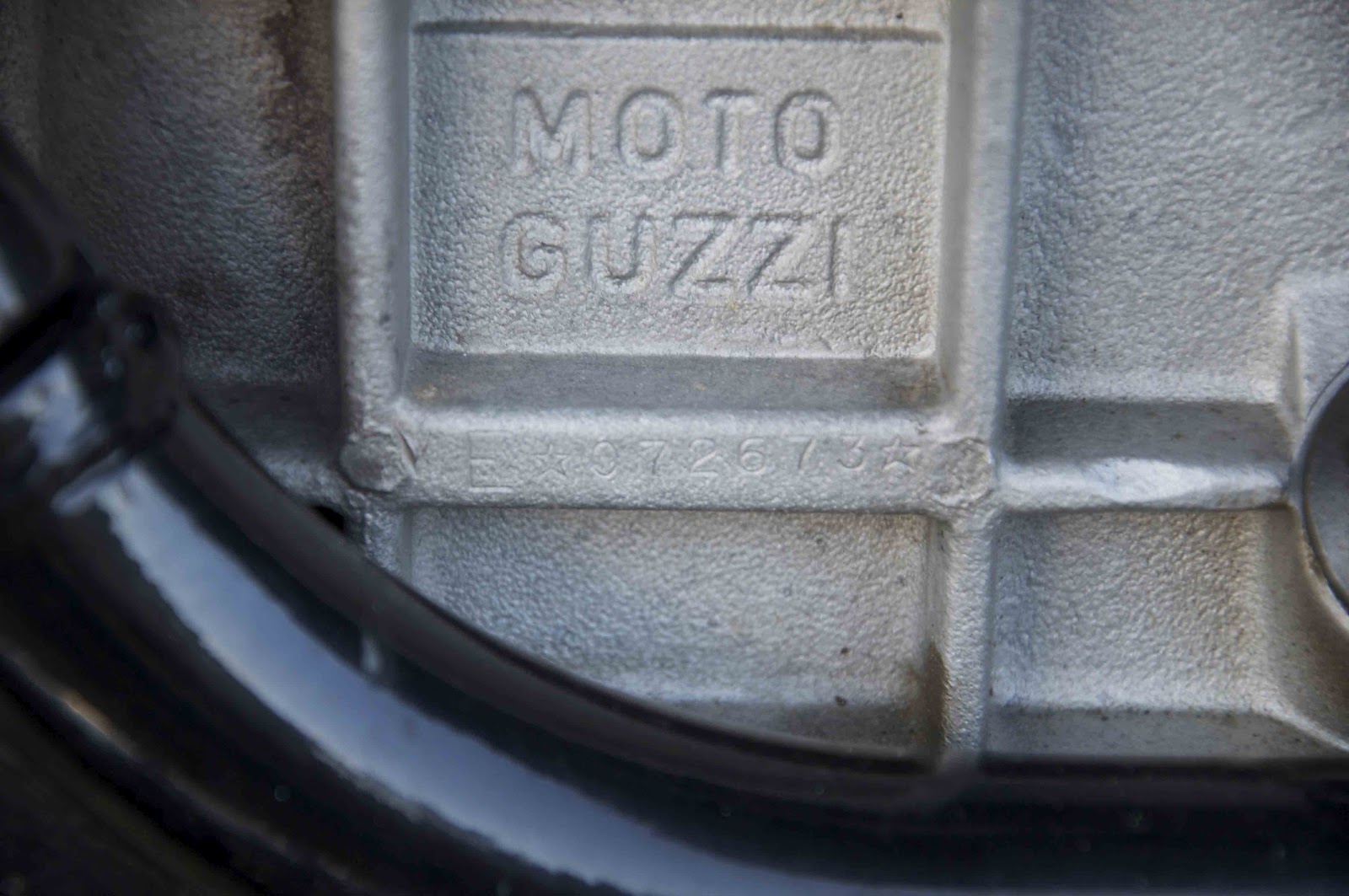 This bike will not disappoint in the performance or handling department. I have fitted new ikon shocks to the rear and have totally rebuilt the front end including fitting a steering damper. The wheels are original issue acront alloys in great condition with new stainless spokes fitted. The wheels were trued and laced and new metzeler 120/90/18 and 100/90/18 tires fitted which give it a great classic look rather than the original mag alloys. New bearings fitted. 


The bodywork is all alloy made to fit the original mark 1 Le MansTonti frame. The only modifications to the frame are the rear frame legs at seat level have been shortened, and a cross bar put between the two top frame rails to mount the alloy tank. The frame was blasted and checked by me in a stripped state to check for cracks or any signs of deterioration. none were found. no lugs have been removed and the frame was repowdercoated in gloss black. The seat was upholstered incorporating a zip and access to the internal section of the tailpiece. I use this to always keep a spare set of plugs with me. Although ive never needed them. The exhaust is stainless steel from front to back and has a deep, strong, crisp note.


Other powdercoated bits include the rocker boxes and crash protectors, shaft drive tube and alt cover. Stainless fasteners have been used throughout the bike where possible. Tarrozzi rear sets have been fitted and set to a position that suits a rider of around 6 feet tall. New Tommaselli adjustable clip-on bars have been fitted with new switchblocks and the existing levers and master cylinder cleaned and overhauled. A new twin pull Tommaselli throttle was also fitted. The front discs were machined and new pads fitted. New fluids added. A crack was found in the existing rear disc and so a new repro was purchased from thunderbikes in western australia and the caliper fitted with new pads. 
The bike was 100% rewired by my local auto electrician. I fitted a new headlight, LED taillight and LED indicators. I have also fitted a couple of LED idiot lights….the high beam blue light is so bright it is disturbing but then i don't use high beam very much at all. I have fitted a high CCA Deka battery also. 


Why sell such an awesome machine you ask? Well as any custom builder will tell you sometimes in order to get a new project up and running you have to let go of your old ones. So if you're on the lookout for a new Guzzi maybe you should reconsider and spend the money on a classic. I'm sure Matt's Guzzi would not disappoint.